Home

Bateau Bridal Boutique
About this Vendor
We see every bride as an Individual!
We offer a selection of new designer and consigned dresses we'd see our sisters and best friends getting married in. Make a private appointment to find your wedding dress from Amy Kuschel, Cicada, Katie May, Leanne Marshall, Nicole Miller, Mikaella, Paloma Blanca, Stella York, Theia, Ti Adora, Truvelle or from our array of consignment dresses. At Bateau Bridal Boutique we specialize in styling each bride for the big day with custom handmade veils and jewelry. You can also find Badgley Mischka and TOMS bridal shoe lines at the boutique.
Details
Bridesmaid Dresses, Wedding Dresses, Dresses, Bridal Stylists, Custom Designs, Plus Size Available, Private Appointments Available, Fashion Services, Fashion
Contact Info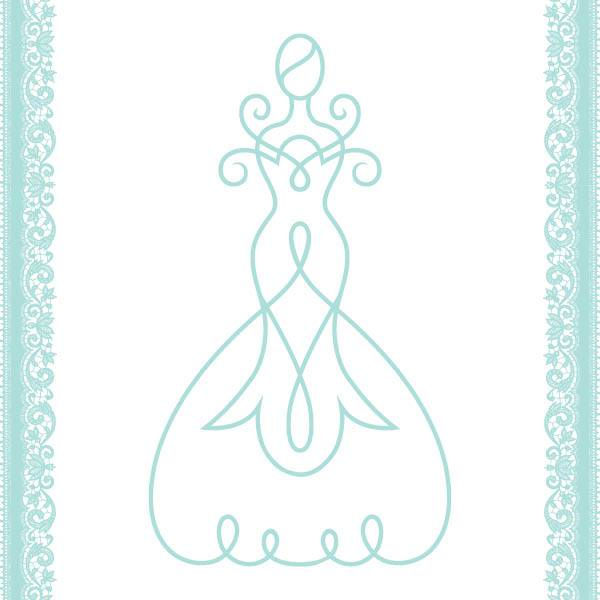 Wonderful Service for Alaskan Brides
Reviewed on

8/14/2015
Hannah T
I cannot say enough wonderful things about Bateau! Tara has amassed an amazing collection of gowns that are fitting for the style of Alaskan brides. She provides amazing service and makes sure every bride feels amazing in the gown she chooses. She is not pushy at all and wants... Read More to make sure you really have the dress you want, I can't even count how many times they let me try on my dress before I purchased one. They have many different styles of designer gowns and some from local designers. They also have a fantastic collection of accessories. Occasionally they have trunk shows from designers where they bring in even more dresses to choose from. These are well advertised on their Facebook and Instagram. I felt pampered and beautiful when I was at the salon. This was one of the best experiences of my wedding planning!
---
Reviewed on

2/16/2016
As a bride on a budget, I was intimidated by going to a boutique. I had no need to be intimidated at Bateau Bridal. Tara is wonderfully down-to-earth and knowledgeable! She found the perfect, unique dress for me in my price range and was a pleasure to work with!
---
Wonderful Experience at Bateau Bridal
Reviewed on

8/31/2014
Avery M
There is no need to look anywhere else for a dress beyond Bateau Bridal. You can't match the one-on-one service they provide. They have beautiful dresses to choose from, and a large variety of them, but not so many that you don't know where to begin. You can tell that it's very... Read More important to the owners that you feel good in your dress and find the right one, and that's what a bride needs during this process. They are professional, very responsive in their correspondence and just plain awesome to work with. They helped me design a custom hair band to fit the look I was going for and I also bought my dress, a bolero, and beautiful bangles there. Bring your friends, family, champagne and enjoy the experience!
---
Reviewed on

2/26/2018
Sabrina C
Of all 3 places I shopped for a wedding gown, this was by far my favorite. The atmosphere is so beautiful and homey inside. It just felt so classy and special. The dresses were stunning! Kendall was easy to work with and very helpful. I would highly suggest this boutique. Start... Read More everywhere else and end here!
---
Reviewed on

8/01/2017
Leslie B
The ladies at Bateau were so helpful. I absolutely loved my experience. I already bought my dress, but was looking for accessories to help make my dress extra perfect. They helped me find the perfect belt to go with my dress.
---
Reviewed on

6/27/2017
Whitney G
Bateau Bridal was the best place to purchase my dream wedding gown. The ladies were so attentive in helping me choose my gown, ensure it arrived with enough time to be tailored, and recommended a great tailor. Love this boutique!
---
Reviewed on

3/25/2017
Harley H
I'll be honest, I have purchased two inexpensive dresses that however gorgeous, haven't given me that bridal feeling I've heard friends talk about. It just didn't happen for me. After sharing my, "I bought it so I'll wear it," mentality with a friend she strongly encouraged me... Read More to schedule some time with Tara at Bateau Bridal Boutique to have a true bridal experience and let me tell you, I am so thankful that I did. Bateau Bridal is welcoming and beautiful. I was beyond impressed by the unique options, delightful accessories, and price ranges. Tara was kind, supportive, and honest about styles that would flatter my frame and help me feel my best while also aligning with my budget. We tried several different styles (some dresses more than once), and I felt comfortable and un-rushed from start to my "yes to the dress," moment. Tara, thank you. You've helped me find more than a dress to wear on one of the most memorable days of my life; you've given me a bridal experience I will never forget.
---
Reviewed on

3/02/2017
Anna R
I just bought my dress from Bateau and I couldn't be happier! Tara made the whole experience SO special and intimate. She was so patient and helpful and made me feel so understood. When it came down to the decision, we (I brought my mom and future mother-in-law) were all brought... Read More to tears, even Tara, at the moment we said "yes" to the dress. It was a beautiful moment that I will cherish forever. I wish I could go wedding dress shopping again just so I could have that whole moment again! Highly recommend Tara to any bride who wants someone to hear them, help them, and be there for them when they are having a tough time deciding on the perfect dress for them. Her focus and knowledge makes it such a seamless and fun experience.
---
Reviewed on

2/22/2017
Katelyn R
Tara made it SO EASY for me to find the right dress. I recommend Bateau Bridal Boutique to everyone that says they're getting married. She was wonderful and allowed me to stay in my price range!
---
Reviewed on

10/31/2016
Kelly M
Tara was amazing to work with and after listening to what I was looking for, the first dress she pulled for me is the one I bought! I live in Fairbanks and had to reschedule my initial dress appointment with her on short notice and she was very accommodating. I have already... Read More been recommending her to future brides, thank you Tara!
---
Reviewed on

8/28/2016
Tara was so helpful in my search for a wedding dress! She really went above and beyond to meet me for several appointments to try dresses on? She offered some really great advice and was so much more helpfu than I ever could have imagined! I wish more shops were like Bateau!
---
Reviewed on

6/04/2016
Sarah E
I could not have been happier with my experience at Bateau Bridal! Tara was so kind and accomodating! Thank you!
---
Reviewed on

3/31/2016
Tara has an exceptional taste! BBB has a wide variety of beautiful dresses. Thank you Tara, for allowing me to get my dream gown! Friendly atmosphere, gorgeous interior and professional staff. I love love love Bateau Bridal Boutique!
---
Reviewed on

3/08/2016
Nestled in the back corner of Spenard, this charming boutique caters to one bride at a time providing a personalized shopping experience free from stress and pressure to purchase. Offering gowns in all price ranges and sizes, BBB provides the space and expertise bride's need to... Read More find the gown they love. Tara, owner of BBB, is unwavering in her commitment to quality when it comes to the dresses she provides. Crafted out of quality material, all of her dresses are equally comfortable, functional, and beautifully designed. She also carries an unending amount of accessories so you need go no further than BBB to fulfill all of your wedding day wear needs. BBB is a big hearted business that is committed to providing the best experience for their brides. Five stars for my friends at Bateau!
---
Reviewed on

9/05/2015
Ariel K
This place is amazing! Tara the owner was wonderful. She really has gorgeous dresses and really makes you feel at home in her store. She gave everyone bottled water and helped me fit into every dress. So many beautiful and different high quality dresses!
---
Reviewed on

9/04/2015
Hannah M
I've been to many different bridal shops in search of my perfect dress, and Bateau Bridal Boutique was by far the best experience. I had my mom and sister with me and as soon as I walked in I fell in love with the place. The appointments are set up so that only one bride is... Read More there and it is all focused on her. Gowns with some of the most beautiful lace, satin, and other fabrics are displayed around the boutique, and Tara, the girl that orders them, has the best taste in bridal gowns than any of the other shops I went to. I found a couple pretty dresses in other shops, but I felt like I had to scavenge the shop to find to pretty ones. When I went through this boutique, I wanted to try on every dress I saw, and they are all very reasonably priced- super affordable! Tara helped me, and she was so helpful and patient with every dress that I wanted to try on. She helped me accessorize to get the full image of what I would look like on my wedding day, and even emailed vendors for me to find out what adjustments could be made to make my dress perfect for my big day. If you live in Alaska, or if you are just visiting, I could not recommend that you come here for your bridal gown shopping!
---
Reviewed on

8/01/2015
Amy R
Best shop ever!!! It was perfect! For starters, the boutique is adorable, beautifully bridal with a hint of Alaska. It was a very enjoyable experience as the appointments accommodate only one party at a time ensuring amazing service to each bride. Tara is incredibly sweet and... Read More very know knowledge and helpful. Her selection of dresses are unique and there is a style for every bride's taste and fit. I couldn't be more pleased with my experience!!! Thanks Tara!
---
Beautiful boutique, exceptional customer service, exquisite gowns
Reviewed on

2/19/2015
Alice H
I couldn't imagine a better wedding gown shopping experience. Bateau Bridal Boutique is the absolute best resource for Alaska brides!
---
Wedding Veil
Reviewed on

8/07/2014
Megan N
Tara and Beth have a great shop and with a warm atmosphere. I ordered a custom veil which turned out great!
---