Home

Be Better Solutions
About this Vendor
Reduce cellulite for your wedding and honeymoon!
Ultrasonic Cavitation uses low-frequency sound waves to reduce fatty deposits and smooth out cellulite in problematic areas of the body. It is a safe, non-surgical option that is completely painless with no down time; either before or after treatment. RESULTS ARE BOTH IMMEDIATE & PERMANENT!
Contact Info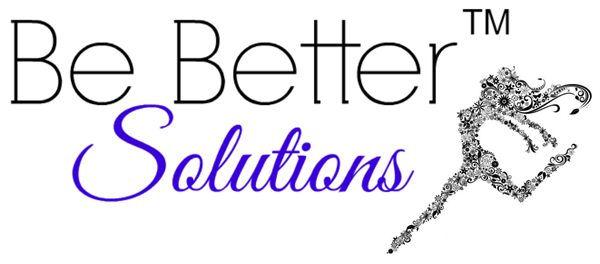 Reviewed on

9/15/2015
Jaime @ S
I loved my experience with Be Better Solutions. I was skeptical but saw results immediately. It made me feel good and it was completely painless! Can't wait to do it again!
---
Everyone should do this!
Reviewed on

2/24/2014
First of all I am so happy Ive found Ultrasonic Cavitation. Ive seen amazing results that no matter how healthy I eat or how much I work out I always have a belly that I cant seem to get rid of. Since I started doing sessions Ive seen such improvement! You can actually see my... Read More waist! Ive been working with Bethany at Be Better Solutions, she is so personable, I have fun the whole time Im there, the hour flies by because I enjoy her company so much! I usually find myself still talking her ear off even after my session is over because she makes me feel so comfortable. Shes very professional and she really looks out for my best interest and she really knows what shes doing! I recommend this service to anyone who is looking to smooth out their cellulite, bride or not! This service is something everyone can benefit from!
---
A little extra help
Reviewed on

11/26/2013
Jessica F
I just want everything to be perfect. Its will be the greatest day of my life. Marrying my best friend, the one that stood by me thru so many challenges. So, its understandable that even though my wedding day is 6 months way, my journey of perfection has already started... Read More including being in the best shape of my life. Diet... Exercising.... Everything.... But still I trouble spots. I started to do research on trendy alternatives. But nothing too invasive. I came across UltraSonic Cavitation. OMG!!!! This has changed my life... I simply love it. I can't rave enough about it. Amazing.... It smooth out your skin, reduces cellulite and I actually lost inches on my butt and thighs. Next my tummy.... You definitely have to check out Be Better Solution in Cherry Hill NJ. You wont regret it.
---
Reviewed on

5/25/2016
This is such an amazing procedure. If you are looking for a quick, easy and painless way to lose inches fast this procedure is for you. There is no downtime and it's completely pain free. I lost 3 inches in one treatment. I am scheduling another session to get my body right for... Read More my sisters bridal shower and wedding.
---
Reviewed on

2/29/2016
Nicole K
I am SO in love with Be Better Solutions!!! I was so tired & discouraged with stubborn belly fat & cellulite that I just couldn't get rid of through heavy weight lifting, exercise & diet. I was ready to give up! Then I saw an add for Be Better Solutions! The cavitation procedure... Read More is quick, easy & FABULOUS! I first contacted Kim because I had been reading up on this so much. I loved that she was quick to respond & get me an appt. right away! I lost 5 INCHES off of my overall tummy area on my FIRST visit & feel flatter, smoother & lighter even 2 days after! Pricing is very affordable for anyone & you must give it a try! I can't wait to continue my visits & see more results! :)
---
Reviewed on

9/15/2015
The process works!!! I work out and some areas just need some help. And it helps!!! And dealing with the women there is even better. They are great. They are so knowledgable, informative and just wonderful to work with. I'd give them 10 stars!!! Thanks ladies for... Read More everything!!!! Wendy M.
---
Exceptional service
Reviewed on

11/01/2014
Exceptional service, amazing staff, and a unique experience! I can't wait for my next treatment. They answer all your questions and are very helpful with the areas to target first.
---
Great staff
Reviewed on

11/01/2014
Real results and great staff! My daughter did this treatment on me and I lost a few inches around my waistline! It's a fast and permanent treatment what more can a person ask for...oh and affordable!!! Ask for Nicole when you do a treatment!
---
AMAZING!
Reviewed on

11/01/2014
Nicole F
I saw instant results and lost 6 1/2inches! Kim the owner is so sweet and knowledgeable. The staff made me feel so comfortable and at ease! It was an amazing experience and I will definately be back asap!
---
Amazing results!
Reviewed on

10/31/2014
I've done two sessions and I'm so so happy with the results! I definitely will be going back! Thanks bebetter!
---
Awesome
Reviewed on

10/25/2014
Awesome results Love it!!!!!!!!!!!!!!!!
---
FANTABULOUS!!!!
Reviewed on

9/06/2014
Lisa N
GREAT service, GREAT staff. Kim, the owner, is FANTASTIC and very personable. Day or night she will answer your call/text/email if you have any questions. I definitely5 plan on going back, especially since I lost 3 1/2 inches immediately after my session. Can't wait to... Read More re-measure myself to see the total amount of inches lost
---
Shaving off a little extra
Reviewed on

7/10/2014
vicki m
I saw immediate results on my saddle bag area. Loved it and the staff!
---