Home

Beachwood Florist
Details
Centerpieces, Bouquets, Flower Alternatives, Flower Preservation, Flower Arrangements
Contact Info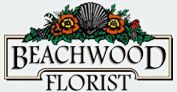 325 New Haven Ave., Milford, CT
Perfection
Reviewed on

8/24/2015
Ashley D
I went in and met with Linda, brought some pictures of ideas and looked at some pictures she had there. From my scattered ideas, Linda put together the most beautiful bouquet! She used her years of experience and her creative eye, and gave me exactly what I wanted. I just used... Read More she for my bouquet, the bridesmaids flowers and the boys boutonnieres. Our wedding was just as important to her as a big wedding with centerpieces. The personalized service was really great. They also do not deliver your flowers in water, which is amazing because your dress wont get water makes from the stems
---
Milford Florist
Reviewed on

8/04/2015
Ashley R
Linda was great to work with and my flowers came out just the way I had pictured them.
---
Reviewed on

6/18/2015
Gaetana B
Linda is absolutely incredible! She's very attentive and listened completely and understood our vision! The flowers matched perfectly and she was very accommodating. I would highly recommend Linda for flowers for your wedding.
---
Shauna's wedding 11/8/2014
Reviewed on

11/10/2014
donna c
Beachwood florist did a beautiful job with our wedding flowers. They are easy to work with, very helpful and accomodating. I Highly recommend them! In fact, they are the only florist I will ever use.
---
Beautiful Bouquets
Reviewed on

9/29/2014
Alexandra J
Beachwood was very easy to work with and did an amazing job! The completely understood what I was looking for and did a great job with my order. They were very helpful in picking flowers to match everything! They dropped everything off for me the day of making my life so much... Read More easier! I would highly recommend using them!
---
Wonderful and more affordable than most
Reviewed on

9/21/2014
Emily T
I agree with all of the positive reviews on here. Linda was very easy to work with and understood our vision. She had great suggestions and the flowers at our wedding were beautiful.
---
Flowers were my favorite part
Reviewed on

5/13/2014
Stephanie B
There aren't enough words out there to describe how incredible it was working with Linda and her staff. She took my small budget and delivered big. She made sure to focus on me and my vision and made suggestions on what would look better and be more affordable. She did not cut... Read More corners anywhere. My bouquet was my favorite thing (next to my dress). I am hoping to get it recreated in fake flowers. I highly recommend Beachwoods!
---
Best wedding flowers!
Reviewed on

5/06/2014
Michelle S
Linda at Beachwood is an artist with flowers. She takes every little thing into account to create the perfect flowers for your wedding. She is very detailed asking your colors, dress style, your gown, your FI's tux, the venue, everything. Linda is amazing!!!
---
Highly Recommend Beachwood Florist
Reviewed on

10/05/2013
Sara C
Beachwood Florist created beautiful arrangements for our wedding day. Our altar pieces were amazing! We were blown away at how pretty they came out. What I loved most about our flowers was how Linda clearly understood my vision. When I first met Linda, I was immediately put... Read More at ease and knew I was in good hands. I had difficulty putting into words what I was looking for, and it was like Linda could read my mind. Beachwood Florist was great about following up with me, something that was very important to us. If I had any questions, Linda quickly got right back to me with answers. They were very easy to work with. I am preserving my bouquet I love it so much. I asked Linda to bring all the flowers to the chapel, and when I arrived I got teary eyed seeing all the bouquets. I just couldn't be happier. Service and quality were excellent!
---
in love!
Reviewed on

9/28/2013
Lindsay B
I saw Linda a few months before my wedding. She really listened to what I wanted and even gave me some ideas and pointers. She also stuck to my budget! The wedding flowers were gorgeous! I got a lot of compliments on them. She is a very sweet women, with a lot of knowledge in... Read More her business. I would gladly go back to see her in the future. I loved my experience with her, she made it very easy. :-)
---
beautiful
Reviewed on

8/18/2013
Abigail S
My flowers looked amazing. Beachwoods owner was able to reccommend the best flowers that went with my theme and colors. She knew exactly what i wanted! Beachwood was able to deliver all of my flowers to all locations! Beachwood was on time. I had nothing to worry about at all.... Read More It definitely made everything easy. They were able to work within my price range!
---
Fantastic!!
Reviewed on

8/06/2013
Kristen M
I can't say enough about Linda at Beachwood Florist. She is incredibly personable and knowledgeable. I didn't know what kinds of flowers I wanted to use but she showed me several options in my price range until I was happy with the combinations. The bouquets and center pieces... Read More were absolutely beautiful. I would highly recommend Beachwood Florist!!!
---
Florist
Reviewed on

5/22/2013
Jennifer C
I was disappointed to begin with that I could not have the colors I wanted (I was advised they would clash with my wedding dress). However, the flowers were beautiful. I would have liked to have seen some samples made up, though. Also, the men's boutineers did not last very... Read More well.
---
Wonderful
Reviewed on

5/19/2013
Jacqueline S
I thoroughly enjoyed working with Beechwood and their staff. They were friendly, creative and very cost effective. I would recommend them to anyone!!
---
Amazing!
Reviewed on

3/19/2013
Brittany T
I really do not think I can truly express how happy I was with Beachwood. Linda, who handles the weddings is the nicest most accommodating woman I have ever met. She was genuinely interested in making my day special and my flowers perfect. It was as much a pleasure to go in to... Read More see her as it was to speak with her on the phone. I was told by numerous florists that I had met with that Roses in the month of February even after Valentines day would cost me a fortune -- I was quoted astronomical prices. Linda told me that it was all nonsense and unless those florists were being taken advantage of by their distributors that they were just trying to get over on me. The price I was quoted was more than fair for what we were asking. They even called to double check some facts with me when the bakery called saying they were going to need more flowers than she knew I wanted. It was personal service, thoughtfulness, and true support that is rare these days in a business that really make Beachwood stand out. The day of - when the bouquets were delivered they were even more beautiful than I had ever imagined!She even included beads down the sides of the bouquets to match the buttons down the backs of my bridesmaids dresses. I have nothing but good things to say about this florist and its staff.
---
Beautiful flowers, affordable prices
Reviewed on

1/26/2013
Elizabeth G
Linda and her crew did a great job on my wedding flowers! She was very easy to work with and was very helpful! I would definitely recommend Beachwood Florist for not only special events but loral arrangements all year round.
---
Hydrangea in December
Reviewed on

12/18/2012
Angela P
My blue and white snowflake wedding wouldn't have been complete without my favorite blue hydrangeas and Linda at Beachwood did an amazing job. Her creativity added that special touch to all our bouquets. My bridal bouquet was so beautiful I brought it on my honeymoon so I could... Read More enjoy it all week!
---
Beachwood Florist
Reviewed on

12/08/2012
Lauren K
Beachwood Florists in Milford was by far the cheapest quote we got from a florist --- and trust me we went to a whole bunch! We loved Linda's work on the bouquets and centerpieces but were little disappointed with the boutineers and corsages. Linda was very accommodating and... Read More seemed to have a very creative eye. We were disappointed with the boutineers and corsages as they were not what we had expected and described to Linda. We had asked for rustic boutineers with a curled twig with a carnation and even provided pictures. The result was a carnation with a leaf. Regarding the groom's his also lacked a rustic feel and the orchid was in my opinion way too big to be a boutineer. When we had asked for orchids for the boutineer and bridal bouquet, we expected the delicate orchids but instead, these orchids appeared to be on steroids. Overall we did love the way everything came out, we were just a little surprised at the things we mentioned. I did have to call Linda when I noticed we were missing an item, she was already on it and informed me that her husband had forgotten it and it was already on the way; it arrived 10 minutes later so it was not an issue. Overall, we were very satisfied and happy with our flowers.
---
great florist
Reviewed on

11/04/2012
Jennifer D
Beachwood florist does amazing work. They were in touch, made sure to accomodate my requests and were very friendly. All the floral decor and bouquets were absolutely beautiful! Great to work with!
---
Not bad....
Reviewed on

8/24/2012
Allie J
Beachwood was recommended by a friend of ours. They were very nice and very cooperative. I had wanted fuchsia colored flowers and on the day of my wedding, the flowers ended up being a dark pink. They looked a little strange with my cobalt bridesmaids dresses so it was a little... Read More disappointing. They were also supposed to put three little bouquets on each mantle at our reception (2), but they only ended up putting one on each mantle...the bouquets were beautiful, I just wished they had listened a little better.
---
Beautiful Bouquets
Reviewed on

8/03/2012
Margaret M
I loved my wedding bouquet from Beachwood Florist. Also, the bridesmaids' bouquets and all the corsages, etc. were so beautiful. Linda, the owner, has a great personality and is so friendly and a pleasure to work with. She was very accomodating with my budget. I would... Read More recommend this florist highly.
---
Great
Reviewed on

7/28/2012
Dana G
Beachwood florist was amazing. Linda listened carefully to what we wanted and the end product was perfect. Linda is so nice and I highly recommend her!
---
Beautiful flowers
Reviewed on

6/20/2012
Heather G
While I did not love the woman who put together our arrangements- not exactly friendly- our flowers were gorgeous and the price was very reasonable. If I had to do it again, I would still go with Beachwood.
---
found my blooms!
Reviewed on

6/09/2012
Jennifer L
I was a little nervous before I met with my florist, because I wanted a bouquet that was a bit different. They got what I was talking about! They created a beautiful orchid, tulip, and succulent arrangement. Beachwood was able to find every flower I had talked about, and also... Read More included sweet peas, lavender, and even a lovely peony (which I didn't even ask for, because my wedding was in early May). I ordered bulk flowers from Beachwood and put together my own centerpieces. They were able to order them for me with less than 2 weeks notice (after I changed my mind about the centerpieces multiple times!) and they made picking them up easy. My guests took the centerpieces home, and told me that they lasted a very long time.
---
Wonderful!
Reviewed on

6/02/2012
Y S
My husband and I really enjoyed working with Linda. She worked with our budget, and provided us with beautiful arrangements. We especially appreciated her because we really didn't know what we were doing, and she had really good suggestions on which flowers to use. I would... Read More recommend this place for any bride.
---