Home

Bear Creek Country Club
Book Your Wedding with Bear Creek Country Club
---
A BALLROOM IN WOODINVILLE, WA
About Us
Located in Woodinville, Washington, the Bear Creek Country Club sits at the foothills of the Cascade Mountains. This wedding venue not only captivates couples with its beauty, but it also promises undivided attention by only hosting one wedding at a time. The bride and groom are given the services of a wedding planner, no matter which wedding package they choose. Whether you're making use of the outdoor or indoor space, the coordinator makes sure that you have everything you need to celebrate your big day.
Fountain Room. Seating as many as 80 of your closest friends and family members, the Fountain Room is truly beautiful to behold. It is elegantly decorated, which means to-be-weds are able to save on their budget. Should your wedding require additional space, there is the option to use the Lakeside Room and the Tented Terrace to accommodate as many as 320 guests.
Lakeside Room. Whether you open this space up with the Fountain Room or keep things intimate by sectioning the room off, the Lakeside Room has everything you need to host a memorable party. There's a bar for continuous drinks, a magnificent view of the surrounding lakes and a parquet dance floor for entertainment.
Tented Terrace. Connected to the Lakeside Room is the Tented Terrace. This space is often used for the wedding ceremony, while the other spaces host the reception. The terrace has views of the surrounding golf course and is decorated with a white aisle runner. Couples can say their "I do's" under the floral archway while guests remain seated in the rows of white wedding chairs.
What You Should Know
When it comes to setting up for the wedding, the staff at the Bear Creek Country Club handles everything for you. They set up the tables and chairs, add the linens and table settings and adjust the lighting so that it gives off a romantic feel. Should you have any party favors, decorative centerpieces or place cards, the wedding coordinator sees that they are distributed. While all of the preparations are being made, the bride and groom are free to use the golf carts to have pictures taken with a professional photographer out on the green, with picturesque water fountain ponds, wooded areas and bear claw sand trap.
The culinary team at the club is second to none and offers all of your favorite entrees. Order the salmon and chicken if you'd like to stick to a traditional menu or change things up with the prime rib and crab cakes. Hors d'oeuvres, like prosciutto pinwheels, are just as tasty. The bride and groom are welcome to bring in their own wedding cake and the reception staff cuts and serves it at no additional cost. Couples may also request the build-your-own s'mores bar, add a pudding sundae station or order the candy apple dipping table. Once dessert rolls around, gourmet coffee is served as well.
Extra Perks
There are male and female locker rooms on site that the bride and groom and their wedding party members are free to use when getting ready for the ceremony. As an extra perk, the women are provided with fruit and champagne, while the guys nibble on sliders and beer. The venue also has:
Handicap accessibility
Liability insurance
Wireless Internet service
From the Vendor
Make Your Special Day Unforgettable
At Bear Creek Country Club, we specialize in creating one-of-a-kind weddings and special events of all sizes and types that reflect your personal style and create memories to last a lifetime.
Amenities + Details
Amenities
Bridal Suite

Handicap Accessible

Liability Insurance

Indoor

Outdoor - Covered

Outdoor - Not Covered

Reception Area

Wireless Internet
For more details about amenities, please message the Venue.
Civil Union, Commitment Ceremony, Elopement, Interfaith Ceremony, Non-Religious Ceremony, Religious Ceremony, Same Sex Ceremony, Second Wedding , Vow Renewal Ceremony
Ballroom, Country Club, Tented
Bar + Drinks, Destination Weddings, Food + Catering, Planning
Contact Info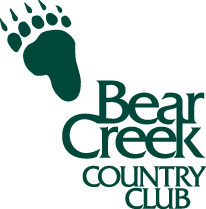 Great staff, magical night
Reviewed on

2/02/2014
Crystal E
Overall a great venue. They are more laid back than a lot of the venues in this area. They had a new coordinator, Patricia, and she did a fantastic job (Elise who was there before her was great too). The entire staff worked to make sure everything went flawlessly. I was a... Read More little concerned at first seeing the ballroom thinking maybe it wasn't very fancy, and at night you wouldn't be able to see the golf course, but with lighting and the beautiful table set up, it looked great. The food was also wonderful. Everyone is still raving about the salmon. They aren't exhausted from a huge number of weddings there, so I think they are more flexible and not burned out. They also treated our other vendors very well.
---
A beautiful space for a beautiful event!
Reviewed on

11/05/2013
Erin
BCCC is the most beautiful location if you are looking for a country club wedding. They were efficient, helpful and so incredibly kind. We booked a year in advance and went to their open house events to see the various ways they would recommend setting up the room. You have to... Read More be sure you ask all the right questions, or the cost can throw you for a loop. One of the perks of BCCC, is they only host one event a day, so you are not crammed into a 5 hour time window as most other venues. We were given use of their lockers rooms to get ready and ordered "pre-wedding" food and beverage service - a definite must to help relax everyone. The girls got mimosas, a fruit platter and salad, and the guys got beer and sliders. These little extras helped everyone relax and slip into the day. We were given use of a couple golf carts, and you're pretty much given free reign on the course for pictures - and what a beautiful setting! We chose to have our "First Look" by the water fountain ponds, and several pictures by the bear claw sand trap. They look gorgeous!
---
Perfect Setting
Reviewed on

10/09/2013
Amy
We just had our wedding on September 7th 2013 at Bear Creek. It is absolutely gorgeous and the event director is wonderful to work with. We got everything we wanted and at a decent price. The food is amazing and you can't beat the view from the tented terrace over the golf... Read More course and fountains. We had so many compliments from our guests on how beautiful our wedding turned out. We would highly recommend this venue.
---
Wedding Perfection at Bear Creek!
Reviewed on

8/30/2013
Jen K
I couldn't have asked for a more perfect wedding day! Not only was the Bear Creek staff incredibly helpful and professional on the day of the wedding, but also leading up to it. Private Event Director at Bear Creek, Elise Roberts, made everything stress-free and made all of my... Read More thoughts come to my life for our big day! I highly recommend choosing Bear Creek as your wedding venue!
---
Wedding Made in Heaven
Reviewed on

6/10/2013
I can't thank you enough for everything you did for us. From planning to the actual event you guys were fabulous. Bear Creek was just the right venue for us. You helped us a lot! Not to forget the food. We received a lot of praises how good the food was! It was super duper... Read More delicious! To all the stuffs, Elise, Patricia and Don, you guys rock! Kudos to all of you for a job well done! Steven and I was glad we chose Bear Creek! We knew all along we will never go wrong! Service, quality and value were more than excellent! Highly recommendable!
---
Best Place Worst Event Coordinator
Reviewed on

11/16/2011
Adrienne M
When we first started they had an event coordinator that was amazing. Then they got this new girl Leslie and it was one thing after another. She would promise things and not follow up on them and I had to hound her for answers. Also at the wedding she yelled at some guest and I... Read More was not happy with that. Other than that and the lockers that you have are open to anyone it is a beautiful place. The food was to die for.
---
Highly Recommend
Reviewed on

11/15/2011
Melissa R
Beautiful setting, helpful staff. Great food. Very flexible in answering questions and helping us make this a special time for us and our guests. Highly recommend!
---
Food is delish! Locker rooms were unavailable.
Reviewed on

8/27/2011
Mei L
The catering staff was excellent and attentive. The food was delicious--although it did taste better at the tasting. The onsite coordinators were new to the job; thus they miscommunicated information. 4 days before the wedding, the locker rooms had a drainage issue and they... Read More made us use conference rooms instead, one of which did not have AC and i nearly melted but they did have fans to be accomodating. Also, I was informed of the need to change my rehearsal time 2 weeks in advance despite that I had out of town guests fly in. They did compensate me in other ways.
---
Complete lack of professionalism
Reviewed on

5/15/2011
Rosanne K
When we first met with Bear Creek, it was wonderful. We loved the venue, everyone was incredibly friendly and helpful, and we were really excited about it. About 3 months until the wedding, we contacted them again, asking when we could come in and make all the final decisions... Read More (food, linens, etc). They told us there would be an open house in a couple months (5 weeks before the wedding), and we should go to that so we could see/taste everything. Fine. The week after the open house, we went in and confirmed what we wanted. The event coordinator wrote everything down and told us to let her know if there were any changes. On the day of the wedding, NOTHING was ready. We were promised that someone would be there at 8am, and that all the tables would be set up so that our wedding coordinator could decorate and make the finishing touches. Nobody from Bear Creek showed up until 1pm! (our reception started at 5pm). Our poor wedding coordinator had to set up all the tables herself (someone let her inside the building so she could get started, but nothing was set up). Our coordinator noticed that the colors clashed, and our napkin colors didn't look good. So, once the people from Bear Creek arrived, she asked if it was possible to change to a different table skirt and napkin color. That simple question was met with HUGE resistance, and the Bear Creek coordinator complained about how we were supposed to inform them of changes 30 days in advance (remember, she didn't even let us come to make the final decisions until within 30 days, and made it clear that we could come to her for any late changes). She could have politely said "no, it's too late, you'll have to try to make it work" but instead we were attacked and yelled at. Turns out, they had the other linens on site anyway and gave them to us. Why make such a big deal if you end up doing it, anyway? We were told they could do any napkin fold we wanted. Two weeks before the wedding, we emailed them the fold, with written instructions and an instructional video. They didn't even LOOK at them until after they arrived that afternoon—and started complaining that it was too complicated and too hard to do. In the end, our napkins were half-folded, and looked nothing like we requested. The least they could have done was looked at them when we emailed them the info, and told us to choose a simpler option. Instead, we got incomplete napkin folds. While setting up, Bear Creek also started bring in OTHER COUPLES and future clients to look at the venue. Not only was that incredibly surprising (I didn't want strangers walking through my reception space where all my belongings are!), but the Bear Creek coordinator started telling future clients about how horribly we were treating them, and how we "dropped a huge bomb on them this morning," with the linens (she could have said 'no,' we in no way demanded any change, just asked if it was possible). Not only that, but she also kept on voicing to future clients about how ugly our decorations were. Turns out there were other services we could have had, but where not told about. We were also told we'd get a private room to change and relax in, but instead, I was forced to get dressed in the public Woman's Locker Room. Overall, NOT a good experience! It was a beautiful venue, and everyone LOVED it. We loved it, too! However, it was all the behind-the-scenes issues that ruined it for us, and we cannot recommend them to anyone.
---
I wish 3.5 was an option
Reviewed on

8/26/2010
Lissa J
Our reception was fabulous.... Working through the details with the wedding coordinator was a pain. There were a lot of "promises" that were later backed out on or even claimed to have never been talked about. The staff at the reception was top notch and the bar tender was... Read More professional yet charming. The food was good and warm and very nicely displayed. Price was perfect! We did have wedding crashers though - I approached them myself and they said they were friends of someone that worked there. We paid per person once we met the minimums so this was disturbing but I didn't let in ruin my night.
---
Bear Creek Country Club Perfect Wedding Venue!
Reviewed on

8/10/2010
Sally B
BCCC was the perfect venue for our wedding reception. The grounds are lovely, the food great,and the staff courteous and attentive. BCCC was one of the few places we looked at that could accommodate a reception of close to 200 for a seated dinner using their tented patio and... Read More dining area (we chose a buffet dinner with a hosted wine and beer bar). We appreciated that the prices quoted were all inclusive; no hidden charges for room rental,cake cutting, table linens, etc. Also Bear Creek hosts only one major event per day, so we had all day to decorate for an evening reception. (Bear Creek does all the table, linen set up, we just brought in the finishing touches). The groomsmen took pictures there prior to the wedding and the photos turned out great...very picturesque! Overall...it was just perfect and went exactly as we had planned and hoped!
---
Review for Bear Creek Country Club
Reviewed on

9/08/2007
Christina C
I loved the bridal suite and I loved the backdrop for our pictures. The food was wonderful too!;Make sure you ask what is included in the package you choose. Not very many decorations are included so bring your own to make the space even more beautiful.
---
Meet The Director of Sales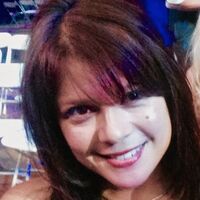 LB Coffman
I have been in events for 10 years in all facets. I love helping put together the perfect event. Strong ties to Washington Wines and Love tasting on my days off.