Home

Bella Blooms Floral Weddings and Events
About this Vendor
With flowers, your story comes to life.
Bella Blooms Floral concentrates on floral and candle decor for weddings and events. Our designs reflect the taste, style, and individuality of our clients. We offer elegant, simple, and modern designs. Our booking is limited to allow for exceptional service. Consultations by appointment.
Details
Aisle Decorations, Centerpieces, Flower Girl Baskets, Pedestals, Vases, Chuppah, Wedding Arch, Decorations + Accents, Bouquet Wraps, Bouquets, Boutonnieres, Corsages, Flower Arrangements
Contact Info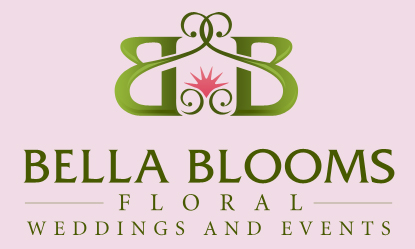 Consultations By Appointment, Metairie, LA
Reviewed on

8/04/2016
Dee is fantastic! The flowers were the best part of my wedding (next to marrying my groom!) She was great to work with and is incredibly talented. We got married at the Royal Sonesta Hotel in the courtyard and she made it look like a fairytale! Our reception in the Fleur de Lis... Read More room was so pretty too! I highly recommend working with Bella Blooms!
---
Reviewed on

7/22/2016
Sarah F
Absolutely stunning! I met with Dee to discuss a very broad idea and she had so much creativity and beautiful options for me to pick from. I trusted her entirely to create a masterpiece and she went beyond my expectations. The flowers and table settings were gorgeous! I received... Read More so many compliments by guests, but even more from others who saw them only in pictures! I highly consider Bella Blooms and wouldn't consider any other florist.
---
Spectacular Florist
Reviewed on

2/01/2016
Katie B
Dee at Bella Blooms was absolutely a pleasure to deal with. From the beginning everything was so easy - she had the most amazing ideas and seemed to know exactly what we wanted before we said it. Then we show up at the rehearsal dinner and the flowers were spectacular. The... Read More flowers in the church were perfect and the bouquets for the bridesmaids and bridal party were amazing. Dee made the most unique brooch bouquet that will be a treasure for many years to come. I can honestly say the flowers took our breath away.
---
Reviewed on

11/12/2015
Patricia E
Dee and her team from Bella Blooms are highly known for their beautiful creations in New Orleans weddings. I cannot express how thrilled I was to have my wedding flowers done by her. She is so nice, professional, and obviously if you have done your research, her work is... Read More breathtaking. I went for an all-white and gold theme and continue to receive compliments about all the flowers. We were also able to rent candelabras, gold lanterns, and our cake stands from her. Perfection, all around. I cannot recommend Dee and her team enough. -Patricia A. (7/25/15, Holy Name of Jesus Church)
---
Perfection!!
Reviewed on

10/29/2015
Megan W
I can't give Dee and her team enough applause for their work on my wedding!! I was planning a destination wedding and Dee worked with me on my visits to New Orleans. She sat down with my mom and me twice and really understood our vision. Needless to say, SHE KNOCKED IT OUT OF... Read More THE PARK!!!! We had a leafy, plush chandelier that she constructed perfectly! Our cake display background was shelving she had in her warehouse, tons of flowers, branches and votives. She decorated my bride and groom chairs as a surprise and they were exquisite! Everything I told her I loved or wanted, she made happen. She's like Wonder Woman for wedding design! Look no further- her skill is top of the line!
---
Reviewed on

10/23/2015
Kimmy T
THE BEST OF THE BEST!!! Dee and her crew are the most experienced and knowledgable in their field! We can talk to Dee all day and she'd just crack us up! She's funny but she is so serious about her work. She's done this for so long, she knows what's good and what'll work for... Read More your wedding. When we met up with Dee, we only had a minor idea of what we wanted but she turned that into a beautiful vision for us! She started off by creating the most spectacular scene for our proposal, not to mention our wedding day. Omg, we were blown away by her creativity and attention to detail. For the proposal, I really thought I stepped into some fairy tale. Flower petals were just everywhere! It was so romantic and beautifully placed. For our wedding, everyone still talks about our flowers. She knows what flowers are in season and will use only the best. When they opened up the reception doors, it literally took our breath away. We walked in to a sign in table with the most beautiful flower arrangement where she expertly sprayed the leaves and petals gold. Then there were two shelves on both sides illuminated beautifully with candles and adorned with orchids. Then there was the WOWest of the wow factor - my exquisite flower wall!! I don't know how long it took them to create this masterpiece but I've never been more in love! Til this day, we are still dreaming about our flowers. You must get Bella Bloom if you want a beautiful creation for your wedding day!
---
Reviewed on

9/28/2015
Maddie P
Best florist in New Orleans, hands down! Dee is a true genius and will take your vision and bring it to a whole new level you never knew existed. She is so fun to plan with and will help make all your floral dreams come true.
---
Amazing!!!
Reviewed on

6/29/2015
Stephanie H
Bella Blooms flowers were gorgeous. The venue looked and smelled amazing. Loved the candles hanging about the dance floor. They were top notch.
---
March Wedding
Reviewed on

4/17/2015
Amanda W
Flowers were the least of my priority when it came to planning, I was able to meet with Dee show her some images and that was about it. She made the vision happen! Everything was beautiful!
---
Take Your Breath Away!
Reviewed on

3/17/2015
Katherine C
I cannot say enough good things about Dee and the work of Bella Blooms!! Everything they do is perfect! I went to Dee with a vague idea of what I wanted and she brought it to life in the most amazing way. I knew when I used Bella Blooms that I was in excellent hands. I didn't... Read More have to micromanage every detail, because Dee's work is always flawless. Everyone raved about our flowers. Not to mention they stayed alive well after the wedding, so we were able to keep enjoying them. Dee goes beyond the average florist to create exquisite and unique arrangements that will make your wedding stand apart from anyone else's. Wedding flowers can definitely be a big part of the expense, but they are one of the most memorable elements. At Bella Blooms I didn't feel like just another job, they really made me feel like my wedding was super important to them. Bella Blooms are totally worth it!
---
AMAZING
Reviewed on

11/13/2014
Brandie C
There is no one better than "D" at Bella Bloom. You get the most amazing flowers and candles, plus more!! She's so easy to work with too!! LOVE HER!!
---
Floral design
Reviewed on

11/09/2014
Gay S
I was so pleased with Bella Blooms! My wedding reception was breath taking! I have received so many complements about how beautiful the decor was ! From the bouquets, to the table center pieces everything was stunning! She also provided flowers/table setting for my rehearsal... Read More dinner and did a superb job! I highly recommend this florist!
---
Mrs. Riggio
Reviewed on

10/31/2014
Erika G
Bella Blooms does beautiful work and is able to work with any budget. I am extremely happy with my flowers
---
Amazing Florist
Reviewed on

10/22/2014
The Best in the Biz.....Was a pleasure to work with. Dee was very accommodating and understood our vision. Dee and her team does wonderful work. The ideas that they come up with is mind blowing. From flower walls to 8ft centerpieces. It was a pleasure working with them and we... Read More would recommend them in a heart beat. Thank you Dee and your team for the amazing work that you produce.
---
Absolutely the Best
Reviewed on

10/19/2014
Patti G
My daughter had a very clear vision for the floral elements of her wedding. It was a bit unusual for the city we live in, and the florists we met with here just didn't seem to get it. We left each of them shocked at the price and feeling like we would have to be heavily... Read More involved in the details to make sure it was right. Then we called Dee. She instantly understood the concept and the color scheme, and she actually seemed interested in making it come to life. Her price started in the range of the others we met with, and she worked with us to bring it down a little more. We turned everything over to her, and all I can say is, "Fabulous." It wasn't just everything we had hoped for - it was far, far more. If you are looking for a florist, I highly recommend Bella Blooms. Dee will surpass every expectation. She is highly professional, personable, and caring. We could not have asked for more.
---
Perfect. Amazing. Beautiful.
Reviewed on

10/19/2014
There are florists....and then there is Bella Blooms. I've used Bella Blooms for several events and their product is always nothing short of perfection. Diem Vu, her vision and her amazing staff turn your event into an unforgettable experience. Bella Blooms created a... Read More flower wall that served as the centerpiece for my wedding--and I almost fainted when I saw it. It was luxurious, beautiful and WAY more than I expected. That's the thing about Dee and her team--they always over deliver. Because she's passionate about her work and her craft and she never disappoints her brides. Whether your budget is humble or unlimited, Bella Blooms will create ART for you. You'll never regret your decision. Thank you, Bella Blooms! We love you!
---
As pretty as they come
Reviewed on

10/07/2014
Mallory B
The work they do at Bella Blooms is so beautiful and unique, you can always tell when a wedding was done by them. Stunning work, very nice to work with and will work with your budget. Well worth it!
---
AMAZING!
Reviewed on

9/28/2014
Erin W
I just got married on 9/13/14 at Oak Alley plantation and used Bella Blooms as my florist. I do no live in Louisiana, so picking venders was a bit difficult, but I could not have picked a better florist. They were AMAZING! Dee was absolutely wonderful. She immediately put me at... Read More ease as soon as I met her. She took time with me and drew out pictures of different ideas that could be used, and made sample bouqets from flowers she had on hand. She was so easy to work with and fit everything I wanted inside my budget. The centerpieces and bouqets were so beautiful, one of my favorite parts of my wedding. I am so thankful I chose Bella Blooms, I cant say enough good things about them.
---
DEE!
Reviewed on

8/15/2014
Madeline B
Dee was absolutely hands down my favorite vendor of my wedding! (not that all my others were't amazing as well, but Dee really knocked it out the park!) Her flower arrangements were gorgeous, and she was a pleasure to work with! She worked with me when I came to her a month or... Read More two before the wedding thinking I wanted to change everything (wedding brain!), and helped me cut my budget when expenses were getting out of hand! The wedding and reception flowers and candle decor set the scene perfectly! It reflected exactly what I wanted - elegance with a timeless youthfulness. Dee was always prompt, and I did not have any worry on the day of that everything would come out just the way I had planned.
---
Dream Wedding
Reviewed on

8/05/2014
Erica G
Bella Blooms was very easy to work with and delivered an excellent product. D is very easy going and will work with you. Let her know what your budget is and she won't push you to break the bank. She understood my vision right away and my wedding was perfect!
---
Breathtaking!
Reviewed on

1/18/2014
Christian
I told Dee what vision I had for our wedding and she brought it to life! The flowers were exquisite!!
---
GORGEOUS
Reviewed on

10/09/2013
Angela S
If you have any thoughts about hiring Dee from Bella Blooms, do it now! She is absolutely amazing and unparalleled to ANY other florist in the state of Louisiana- trust me I looked! There is a reason she is in such high demand and books quickly! So do NOT delay another... Read More minute! She has the experience, knowledge and brains to know what will complete your look exactly how you envision it. She is not afraid to make suggestions, offer alternatives and give expert opinion which really helps when you know squat about flowers! My look was unique and exotic, I chose bold shapes and vibrant colors. The finished product was unlike nay dream or fantasy I had. People remarked that the florals were magazine-perfect and absolutely made all the decor for both the ceremony and reception. From the cake cascade, the large church aisle arrangements, the extravagant envelope gift birdcage to the hundreds of votive candles and exquisite centerpieces, Dee did not disappoint! Hands down best Florist around!!
---
Wow...who did your flowers?
Reviewed on

7/09/2013
allison b
I think just about everyone at the wedding commented on the flowers. I let Dee (Bella Bloom) suggest flowers and let her use her creativity. She blew me away!
---
Bella Bloom Florals is the best
Reviewed on

6/11/2013
Courtney R
No one compares to the level of artistry and beauty Bella Bloom Florals has. PERFECT!
---
Breathtaking flowers!
Reviewed on

6/03/2013
Katie A
I can't say enough good things about Bella Blooms. Diem met with me twice and took her time to understand exactly what I was looking for. She picked up my vision and ran with it. The flowers and centerpieces looked better than anything I could have dreamed of, and all of the... Read More bouquets were absolutely breathtaking. I would highly recommend her to any bride.
---