Home

Bellissima Bride
About this Vendor
Bellissima Bride
Full-service salon. Our knowledgeable staff will provide you with a most rewarding experience in search of your gown. We carry hundreds of styles of nationally-known designers for brides and their parties. Exquisite veils and accessories. Expert alterations.
Details
Bridesmaid Dresses, Flower Girl Dresses, Wedding Dresses, Dresses, Alterations, Online Ordering, Private Appointments Available, Fashion
Contact Info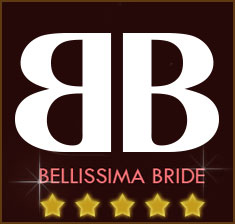 1605 SE 3rd Ct, Deerfield Beach, FL
Great Dress and Value
Reviewed on

5/22/2014
Alese t
They were so helpful at Bellisima Bride and they also were so patient as it is such a hard decision to pick a dress.
---
Great Selection, Great Staff!
Reviewed on

4/28/2014
Sarah S
I looked for 5 months before finding my perfect dress at Bellissima! Tania is so helpful and really understood the vision of what I wanted. She also was able to do a pretty significant alteration to my dress to make it perfect! Go to this shop, you won't regret it!
---
Couldn't have asked for a better experience
Reviewed on

4/24/2014
Marie P
I absolutely LOVED Bellissima Bride! From my first appointment to my final fitting - they were a pleasure to work with! They have beautiful dresses including samples and discontinued styles that you can get at a steep discount! During my hunt for the perfect dress, I went to many bridal salons - most were stuffy or clearly just trying to make a sale. Tanya, the owner, was so sweet and genuine. I truly believe she loves what she does and wants to make every bride happy!
---
Reviewed on

7/11/2015
Dina M
Although I did not "say yes to the dress" here I had an awesome experience! I met the owner who was very friendly and had an appointment with Britt who was so helpful. After trying on each dress she listened to what I liked and what I didn't and then pulled other dresses that aligned closely with my taste. Their bridal boutique has so many dresses to choose from and the store is laid out very organized where brides are able to pull dresses on their own to try on. I would definitely recommend Bellisima Bride to a friend.
---
Reviewed on

6/16/2015
Anna M
Amazing staff, incredible selection. Great experience all around!
---
Reviewed on

6/15/2015
Jade B
I bought my wedding dress here and am truly impressed by the service I received! My sister, mother and 2 of my bridesmaids helped me pick out my dress and I can say that we had the most fun shopping at Bellissima! The girls were awesome to work with. They gave us champagne and were interested in all my wedding plans. I never felt pushed to buy anything and felt comfortable trying on as many dresses as I needed to until I found the perfect one! Bellissima was so fun & easy to work with. I had three fittings and decided to make special alterations to my dress. I was initially worried about how it would turn out but they assured me it would be exactly how I wanted...and it was!! My dress was perfect and I felt beautiful on my wedding day :)
---
Wedding dress
Reviewed on

5/11/2015
Alyssa s
I went to this wonderful bridal salon with my mother, who was from out of town, and we had the most wonderful experience! They made the entire experience so special!! Every person I experienced was friendly and compassionate and they even had champagne when I decided on my dress! It was an experience I will never forget! I would recommend them to my closest friend and family member! They are wonderful! I also got a great price on my beautiful dress!!! Thank you all at bellissima bride!
---
great place
Reviewed on

4/21/2015
Bellissma Bridal was a great experience from start to finish. My daughter/bride thought she already had found the dress she was looking for but since this was the second Bridal Shoppe we visited she went in with an open mind. My daughter is extremely picky and Brittany her assigned bridal assistant/stylist was just amazing! The owner was a really nice friendly guy and the staff was as well. I was also pleasantly surprised with the price. My daughter said yes to the dress and it is just stunning! 5 stars
---
Highly recommend
Reviewed on

3/28/2015
Nicole M
Finding a bridal gown at Bellissima Bride was a breeze! It is owned by a husband and wife team - the husband ended up finding me the perfect dress and the wife did an amazing job on alterations and the bustle! The icing on the cake was the hand-written cards I received in the mail (one thank-you for purchasing my dress, and one congratulations on our wedding). Highly recommend!
---
Great price
Reviewed on

12/27/2014
Jessica C
They had great prices and good customer service
---
Great service, great experience!
Reviewed on

12/02/2014
Katie M
First, the store had a huge selection! There were 3 rooms of dresses to look through, arranged by price so no surprises. They were really conscientious about minding my dress maximum. Also, Brittany was super. She was clipping and re-clipping the dress numerous times for me so that I could snap pictures of the front and the back details. She was always one step ahead of me, coming back with belts before I could ask to see some options, or reclipping me to try different angles in the mirror. Overall great experience, I found my dress there!
---
Excellent Bridal Shop!
Reviewed on

8/27/2014
Jenna A
I loved my experience at Bellisima Bridal. The staff was just wonderful and every lady I met was pleasant and more than happy to spend time helping you. My consultant, Denya, pulled out several different styles to help me narrow down my taste. They have a beautiful selection of dresses, so I was able to find the right one. I was also able to find the perfect veil and a custom made hairpiece by Denya to complete the look for the special day. Their seamstress is also amazing. Once my dress had arrived, it needed to be shortened and some minor alterations and bustling, which once done the dress fit PERFECTLY. I Loved My Dress – Thank You!!!
---
Great Value, Wonderful Staff!
Reviewed on

4/07/2014
Christina F
Every bride dreams of finding the perfect dress and it being a seamless, worry free experience which is exactly what you receive at Bellissima. From the very first appointment with the overwhelming amount of dresses to the day your pick up your dress, the experience is delightful and stress free. Britt, my sales consultant was with me every step of the way. She was so personable, bubbly, and excited for you each time you saw her! The staff at Bellissima become part of your wedding planning family. THey want updates on the plans and offer advice if you need it. The purchase and alterations of the dresses went very well. When we had to schedule an emergency fitting, they kept me calm when all I wanted to do was cry from overwhelming amounts of stress over a bra! My bridesmaids also purchased their dresses there and they were amazing! I absolutely recommend their services to any bride looking for a personalized "Say Yes to the Dress" experience!
---
You must experience!
Reviewed on

3/23/2014
Ashlinn L
By far the most memorable experience for dress shopping. You are greeted by Joe with champaign upon arrival. He is one of the owners and such a sweetheart. He gives you a tour of the different sections and styles. Then you are paired with a bridal consultant (love Brittany!). They truly make you feel like a bride. And the alterations are to die for! My French bustle was so perfect and my dress fit like a glove. I highly recommend making this your dress destination!
---
So Very Happy I Came Here!
Reviewed on

2/19/2014
Erin E
We had gone to a few stores to look for my wedding gown , but we were so happy with the customer service at Bellissima. They were very patient and helpful and they gave their honest opinion , which I greatly appreciated! When it came time for the fittings , they were just as helpful. They spent an hour showing my mom how to properly bustle my dress … It was quite a task! Their selection is large with many different styles of dress. We would definitely recommend this shop to our family and friends!
---
Fabulous quality & service!
Reviewed on

8/22/2013
Allison A
I wanted to find a beautiful boutique for the "wedding dress experience" rather than a corporate store. Bellissima is beautiful inside with plenty of natural sunlight and mirrors to gaze at their variety of gowns. I appreciated the large dressing rooms, the clean slip they provided for trying on gowns to keep everything sanitary, and the organization of the store (by style and by price). Their customer service is above & beyond! Tanya & Brittany were especially helpful. They weren't just trying to sell another dress. They didn't pressure me into making a decision that same day (like every other bridal store). They genuinely cared about what the bride wanted. During my first fitting, I almost passed out due to not enough food in my stomach. Tanya (the owner) ran to my assistance with her maternal instincts, they put a granola bar in my hand and had water & OJ ready for me. They were so gentle & caring amidst my embarrassment! I purchased my Pronovias wedding gown "off the rack" at a size 12 and they altered it meticulously to a size 2. The dress was elegant, the service was high quality, and the experience was exactly what I had hoped for!
---
Amazing Service
Reviewed on

7/16/2013
Chelsea A
The team and experience you get at Bellissima Bride is absolutely amazing. From the moment I walked in, I knew I would buy my dress there. The appointments are scheduled so that each consultant is only working with 1 bride at a time. I don't think there was ever more than 2 appointments in the shop at the same time. I bought a sample dress which was several sizes too big and the fit on my wedding day could not have been beat. It looked perfect. I also ordered my bridesmaid dresses through Belissima and they were so helpful and kind when I had to order a new dress for my pregnant sister. Tania, Brittany and the rest of the team went above and beyond for me and I am so grateful that I was able to work with them throughout this process. I would recommend (and have already) Bellissma Bride to any bride who wants a personal experience with a knowledgable team of people.
---
WEDDING DRESS
Reviewed on

7/02/2013
Brittany D
I am in love with my dress!
---
Outstanding
Reviewed on

6/05/2013
Melanie G
The crew at this store are knowledgeable, friendly and patient. They have gorgeous dresses to choose from at reasonable prices. I highly recommend using this vendor at your wedding!
---
Best Bridal Store!
Reviewed on

4/08/2013
Jessica F
I recommend this store to ALL of my friends!! I only went to 3 bridal stores and this was BY FAR the best! They were so friendly and helpful in finding the dress of my dreams! My dress was stunning and the alterations were perfect! I'm so happy I found Bellissima. p.s. - Make sure to look at the sale rack! I found my dress there 1/2 off!
---
Great Experience
Reviewed on

3/28/2013
Nicole S
This place was very good to work with. Everyone was very nice, and everything turned out as planned. I actually bought the 2nd dress that I tried on, so I had no problems :-)
---
Great dress, great price, great service
Reviewed on

3/22/2013
Jennifer H
I was lucky enough to find a sample Maggie Sottero dress at Bellissima bridal. This was after going to 15 other bridal shops and not finding the perfect dress. I loved it right away but it was a little snug and as a sample my only choice. So I left the shop torn and confused. I called a bunch of dress shops to see if they had the dress in a larger size. A few shops did was it was full price. I went back to Bellissima with my spanx and was told with a few alterations the dress would fit. So I spent almost as much on the alterations as I did the dress. But they did an amazing job and were always very nice and accomodating. Over all it was a very positive experience and I was able to have a gorgeous gown which fit perfectly at a good price.
---
My Dream Wedding
Reviewed on

2/07/2013
Nichole S
I found my gown after trying on only 3 styles! I truly found my dream wedding dress. The women were so helpful and they took the time to share a variety of accessories with me as well. I didn't wear a veil, however I did get my dazzling rhinestone headband, diamond cuff and rhinestone belt(unbelievable)here as well. I am still getting compliments on my dress. My guests were speechless. They did my alterations and my dress fit like it was sewn to my figure! LOVE this bridal shop! My bridesmaids ordered dresses from here and they were satisfied and they each found the perfect style and they plan to wear them again! I had an amazing experience with the women and the showroom is stellar.
---
Wonderful bridal shop
Reviewed on

10/21/2012
Deb B
Buying a wedding gown isn't easy, but this place made it very pleasurable! I am from out of state, and they were very helpful, and patient with me(and my mom)! I came down once in Aug., after initally purchasing it in June, and then my last fitting the week of the wedding.
---
Wonderful Staff!
Reviewed on

10/11/2012
Natalie G
I found my dream wedding dress at Bellissima Bride. They have the most gorgeous gowns. I bought a princess style dress and they fitted it to me like a T! The girls there are super sweet and truly there to help make your day special. Great company!
---
Send Message