Home

Bittersweet Pastry Shop & Cafe
Contact Info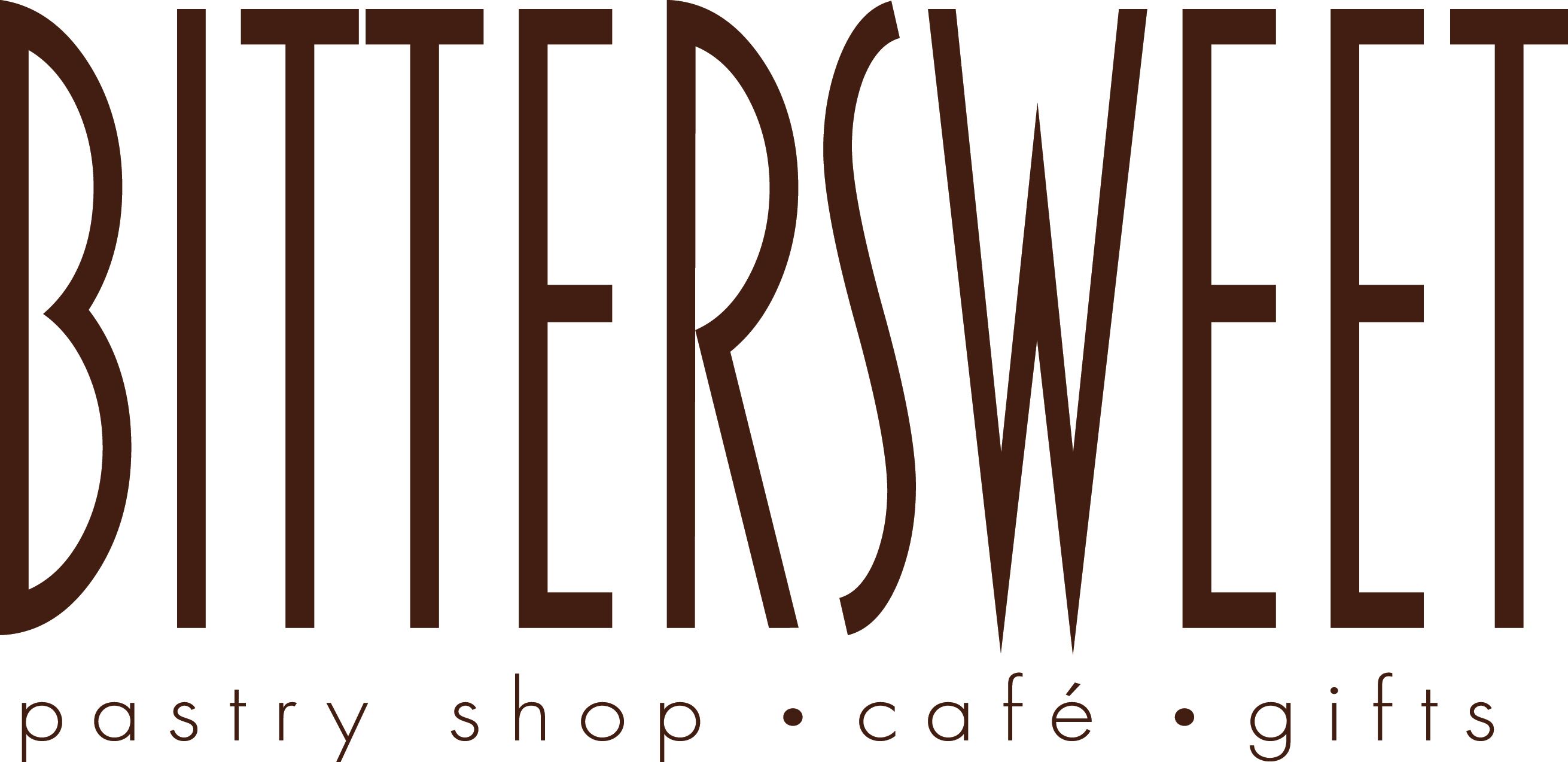 Reviewed on

11/16/2017
Catherine S
Bittersweet was one of two bakeries our venue contracted with, which we were thrilled about because they are right by our condo! We decided to go with cupcakes and then a small 8 Inch round cake to cut. When we went for the tasting, I couldn't believe how much they gave us and... Read More how HARD I️t was to choose! Everything was so delicious! When we saw our cake and cupcake setup the day of the wedding, we were very impressed! Everyone loved the variety of cupcakes we had. Definitely go with Bittersweet!
---
Reviewed on

11/05/2017
Carolina V
The cake was dee-Licious. However the lady who we kept in contact with seemed like she was over her job. Very crabby and serious on many occasions. I felt like my two emails I sent her through my whole wedding process was annoying to her. Beautiful cake. Not too much... Read More communication
---
Reviewed on

10/04/2017
Katherine K
Our wedding cake was PERFECT! It was light, flavorful, not too sweet, the perfect texture and totally beautiful. We had a 3-tiered hazelnut cake with chocolate mousse filling and traditional vanilla buttercream. Our guests could not stop complimenting how delicious our cake was.... Read More And it was the perfect size for our 110 guests. We had 4 slices left over, which was just the right amount to take to our honeymoon suite after the reception! Bittersweet Bakery also really went above and beyond by providing a beautiful, etched gold cake stand at no additional charge that gave our cake such a polished and finished look. AND we did not have to worry about saving the top tier because as a part of our contract Bittersweet will make our anniversary cake fresh! We would highly recommend Bittersweet for any special occasion.
---
Reviewed on

6/01/2017
Michelle M
The cake tasting was delicious and Mrs. Nancy was soooo fun to work with! The cake and the cupcakes were delicious and our guests loved them!
---
Reviewed on

5/07/2017
Brittany B
Get ready for the easiest and hardest decision in your wedding planning. Choosing Bittersweet is the easy decision. Nancy, who was our host, was great to work with. Our experience started with the tasting. We had the idea of the cake we wanted in our mind when we arrived.... Read More But as we waited the samples to arrive, we came across a little book of cakes in our table. The variety of the cakes that Bittersweet created is astonishing. As we browsed, we came across the city skyline band that we incorporated into our design. When we showed the design we wanted to Nancy, she did not hesitate to confirm that they could handle it. When Nancy came out with the samples, our hardest decision has begun. So many different flavors cooked with precision. The best part is, you keep the samples! Although we did not see the finished cake until the wedding day, the final result was one of the most beautiful part of our wedding. Bittersweet created our wedding cake as good as we hoped and everyone at our wedding enjoyed the flavors. We can't wait to go back next year to get the complementary 1 year anniversary cake.
---