Home

Black Sheep Filmworks
About this Vendor
We believe that every wedding is an amazing event that should be captured unobtrusively and produced with your style. Owner Stepheny Keith and her wonderful staff document only one event a day, assuring you their undivided attention. This attention to detail makes Black Sheep Video "stand out from the flock!"
Details
Digital Files, Video, Photo + Video
Contact Info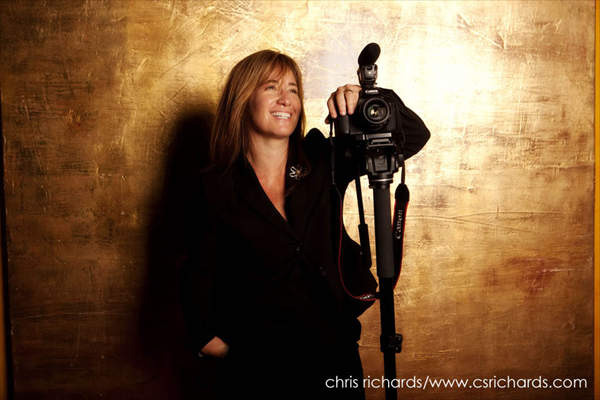 4460 N Tourmaline Pl, Tucson, AZ
Tucson-Phoenix-the World!
Amazing, creative, beautiful work!
Reviewed on

7/09/2015
Kathy L
We purchased all videos (preview, full length film, one word interviews and documentary) offered by BSF and are so glad! Her work is beyond outstanding and of the utmost quality. Our family was absolutely delighted with her creativeness and editing process. Stepheny is delightful to work with and was unobtrusive, yet fun, laid-back and very helpful throughout the day. We cannot praise her enough or recommend her more highly. We have an absolute treasure for our wedding memories and are pleased beyond our wildest dreams!
---
Amazing!
Reviewed on

1/13/2015
Elise W
If you're looking for the best look no further. Black Sheep Filmworks did a wonderful job with our wedding day video. When my husband and I received it we were floored by how beautifully it came together, and couldn't be happier with the result. Stepheny Keith, as well as her assistant, were an absolute pleasure to work with. They were professional and fun, and really helped make our day that much more enjoyable. Undoubtedly worth every penny!
---
Priceless, Professional, Awesome!
Reviewed on

10/31/2014
Caitlin and Tyler, 6/7/14. Mother of the Bride here. Eighteen months before wedding, going over the To Do List compiled by the bride and groom . . . . Date - Check! Venue - Check! Florist - Check! Photographer - Check! Videographer - WHOA! (Sound of screeching tires!) Do we really need a videographer? Sitting here, almost 6 months after the wedding, I can whole-heartedly and enthusiastically say definitely yes and DEFINITELY YES to Black Sheep Filmworks! You will be so glad to possess such a priceless, professional and awesome memento of the special day. Having helped plan the wedding, I knew what flowers, decor, music, etc. the bridal couple had chosen for their day. The day of the wedding went so fast with so many things happening at once that I did not see or hear half of what was going on. I am extremely glad and most definitely thankful that Black Sheep was there to capture it all and do so in such an unobtrusive, stealthy manner that you actually forget that they are even there. Stepheny is very creative, so observant and has a keen eye for possibilities. She staged vignettes using the setting and decor to create shots that were meaningful to us. She noticed that the 2 bridesmaids (bride's sisters) were wearing identical necklaces. She intuitively got a closeup shot of the two sisters then zoomed in onto the necklaces (which were a gift from the bride). All this was done without anyone actually knowing it was happening. Pretty cool! Stepheny's prep work with the bride and groom, prior to day of the wedding, is complete, informative and definitely an integral part of the final product. Special to me is that my elderly parents, who were not able to attend their granddaughter's wedding, were able to enjoy and see the day on video. The bride posted the 3 minute video (included in the package that we purchased) online to share. Apparently, my mother cried tears of joy as she watched it. Can't wait to show her the complete video. Bring on the tissues!
---
Reviewed on

6/04/2015
Stefanie P
I knew that I wanted a video of my wedding, so I asked my photographer (Chris Richards - totally recommend him too!) who recommended Stepheny from Blacksheep Filmworks. Let me tell you that you will want her to film your wedding!!! She was AMAZING!!!!!!! My film and short clip is everything I wanted and more. She captured everything I asked and did a great job putting it all together. WORTH EVERY PENNY!!!!! She is great to work with and is super nice! :) HIGHLY RECOMMENDED!!!
---
Stepheny is amazing!
Reviewed on

5/08/2015
Lyssa M
After nailing down the venue, selecting a videographer was next on our list. Blacksheep does amazing work and we we so excited when we were able to book them. Blacksheep is in high demand so it's best to book quickly. Stepheny went above and beyond and even drove my parents to the venue. So pleased with this service.
---
Stephany is the best!
Reviewed on

10/24/2014
She was great. Very professional and accommodating to our requests. The final product looks great!
---
The absolute MOST IMPORTANT element of your wedding day
Reviewed on

10/23/2014
Caitlin S
I fell in love with Black Sheep Filmworks after watching a number of their wedding previews (how could you not, you've seen them, right?!) and knew we had to have Stepheny and her team for our wedding day. The final product was unbelievable! Black Sheep captured details that (unfortunately) escaped our photographer. From the shots of the décor, to the wedding party getting ready, to the ceremony, to the reception—everything was so well represented and sewn together in this magical, heartfelt, amorous gift! Stepheny strived to incorporate any and all elements that were important to us (shots of my grandparents whose anniversary it was, DIY decorations made by family and friends, the Eegees we served pre-ceremony….I could go on and on). Your wedding day goes by so fast and you don't get to see or be a part of everything that's happening….that's why you need Black Sheep to be there…to allow you to look back on the day you've planned so meticulously and see how nervous/adorable your groom was getting ready, to see guests arriving and mingling, and everyone having a spectacular time on the dance floor and at the photo booth. Black Sheep will be your eyes, ears and creator of the greatest wedding gift you'll receive. And though you may want to see your wedding film immediately after the wedding, be patient. It will all be worth the wait. In fact, I think it made everything sweeter… coming off of the wedding high and settling in to newlywed life…it was a perfect "3 month anniversary gift". You'll put so much effort into planning your perfect day and it'll go by in the blink of an eye—Black Sheep Filmworks will preserve this perfect day forever like no other videographer could. Stepheny will make a video that so uniquely represents you and your partner that you'll wonder how long you've known her! She's incredibly talented, professional, and creative. Don't hesitate, book now….like, yesterday!
---
Fantastic memories!
Reviewed on

10/22/2014
Briana B
We are SO glad that Black Sheep Filmworks was a part of our wedding! Stepheny was so helpful throughout the process- communicating with us beforehand, helping us out on the actual big day, and then sending us the product when promised afterwards. We are amazed at the footage she was able to get, because for most of the wedding we really did not know that she and her crew were there. And we absolutely love our wedding preview! Stepheny is incredibly talented, and she was able to capture the mood of our wedding so well in such a short video. It tells such a beautiful story and it is unique to us. We highly recommend Stepheny for any wedding in Tucson!
---
Something you shouldn't forget to make room for in your budget!
Reviewed on

10/06/2014
Tonya K
I never really thought having a videographer at my wedding was something I wanted to do. I didn't want someone with a videocamera in my guests faces or in the way asking stupid questions, and then I saw a video done by Black Sheep. It was amazing, beautiful and provided a wonderful way to remember such an important day. I knew I had to have Black Sheep at my wedding. I didn't even shop around for videographers because I knew that no one could do a better job. Stepheny Keith is an invaluable member of any wedding team. She is so much fun to have around during your big day, and her talent is unmeasurable. Without our wedding video from Black Sheep, I would have missed out on so many things that went on at my wedding. They captured so many things that were so special. I still watch my video on a daily basis and it takes me back to my wedding day like it was yesterday. I know weddings are costly, but having Black Sheep Filmworks at your wedding is worth every penny and I guarantee you won't regret it. Stepheny's work gives you something to hold on to that even an amazing photographer can't.
---
Black Sheep is a MUST have!
Reviewed on

10/05/2014
Sarah H
If you are debating the need of a wedding videographer, don't - Black Sheep Filmworks is an absolute must have! Our wedding film turned out amazing! Stepheny makes you feel very comfortable and the shots they get are something right out of a movie. We love our wedding photos but the video truly brings back all the feelings we had on our special day and captures all the love and joy. It made us cry and laugh all over again. It will be something I cherish forever. Out of all the money we spent on our wedding I feel like the Black Sheep Filmworks was by far the most worth it. My advice to my brides to be: don't go without a videographer even if you have to cut your budget elsewhere you wont regret it, I promise.
---
Simply the Best Videographer in AZ!
Reviewed on

8/25/2014
Gretchen K
Some of the best wedding planning advice I received was to go for a videographer.... And as it turned out, my husband and I feel the money spent to have Stepheny from Black Sheep film our wedding day, was money VERY well spent!! (Like, the best money we spent towards our entire wedding, the video is THAT good!) I feel so lucky to have had the chance find Black Sheep through our venue's preferred vendor list and even luckier to have been able to book them for our wedding day. Stepheny is as personable and fun as she is professional. If you have not seen Black Sheep Filmwork's vimeo channel, you MUST! The videos speak for themselves. Although, Black Sheep may be a bit more expensive than other videographers, it is well worth it. Honestly, I can't imagine having had our wedding without Stepheny and her team. The film that they produced is beyond anything I could have imagined. My wedding day was a dream come true and to be able to watch it over and over again (and I have!) is absolutely priceless.
---
No Words!
Reviewed on

8/07/2014
Nikola Z
Like most men, it comes as shock when they find out how much weddings cost. In my case, my (now) husband fought me on everything,"isn't there anywhere else that is less expensive?". Well of course, but the quality is what you are really looking for when planning your perfect day!! Yes, he also fought me on having a videographer. He thought the investment was too much (it's really not in the grand scheme), we already had a photographer, and our memories were enough. I persisted and insisted on have Stepheny Keith be our videographer! Up until the wedding day he thought it was the dumbest thing I could have spent our money on, but I knew once we got our video back he'd be thanking me for being so insistent. Well, we just got our wedding video back and can you guess, he thanked me for being insistent on having a videographer!!! My jaw dropped, but was happy he came to his sense! Stepheny captured our day beautifully!!! She's truly an artist and WE are SOOOO HAPPY we invested a little money to have a video we can watch throughout the years as we grow old together. Thank you stepheny from the bottom of our hearts!!! We loved the video!! There are no words to describe how happy we are with the video!!! Xoxo
---
BEST $$$ I spent out of whole wedding
Reviewed on

6/26/2014
Stepheny created the most beautiful, tear provoking, and memorable video for us. I was very hesitant on spending the money on a video but I am BEYOND THANKFUL that I chose her. It was worth every single penny and I would have paid double had I seen the final product when I signed the contract. She is a true artist. She captured our day so perfectly and now we have her incredible work to cherish for the rest of our lives. If you are debating whether or not to go with her or do a video at all. STOP debating now, you have found the best that there is. Just hope she is available. Here is the link to video she did for us: http://vimeo.com/m/98447054
---
Black Sheep Filmworks, Tucsons Finest
Reviewed on

6/26/2014
Cynthia C
Stepheny Keith and her team from Black Sheep Filmworks did an amazing job! So many little 'events' build up to make your wedding day. From the 'Getting Ready' part to the Ceremony, Pictures, Reception and Cutting the Cake part and more. Stepheny and her team were able to take all these special parts and all these special people and work these into a fabulous video that captured the flavor and essence of our wedding day. They carefully recorded all of these precious moments into something that will last a life time and for generations. Professional, experienced, meticulous, none-obtrusive, creative, attention to detail, all these describe our experience with them. We highly recommend Black Sheep Filmworks.
---
Best decision ever!!
Reviewed on

5/02/2014
Samantha H
I was a little skeptical about hiring a videographer for my March 2014 wedding, but hiring Black Sheep was by far the best decision I made in the planning process. Stepheny was phenomenal! So easy to work with and our final product is outstanding!! The day goes by so quickly and it is so fun to be able to look back and relive the details and emotions. Her videos tell a story and the incorporation of our audio (vows, toasts, letters, etc) fits so well with the details she captured. Stepheny was amazing and every bride should make some room in their budget for Black Sheep Filmworks! It was the best money we spent... aside from my dress ;)
---
Black Sheep is the BEST!
Reviewed on

10/06/2013
Vanessa E
Video was never on my list of must haves, until I started investigating and ran across black sheep. After seeing the amazing previews of other brides weddings, I knew if I did video, it would be with Black Sheep, hands down! Our wedding day was fantastic and Black Sheep captured every moment perfectly and even included extras that I wasn't expecting. The finished product was amazing and has been viewed many times by friends, family and of course by me and my husband. I would recommend Black Sheep, hands down and I was so happy to have worked with Stepheny and her crew. Thank you for everything!!
---
Perfect Wedding Video
Reviewed on

10/06/2013
Stepheny did an amazing job for my daughters wedding. If I had to choose between still photos and a video I would choose the video......it brings back everything....sight and sound!
---
Best investment we made on our wedding day!
Reviewed on

10/06/2013
First I have to admit videography on our wedding day was not our top priority. Being professional photographers we expensed most of our budget to the venue and photography. A few months out we re-evaluated. We asked ourselves what was most important to us as a couple (and not our guests) and what would stand the test of time after such a special day. My husband Eric loves the art of film making and knows the emotional affect it creates. So we decided to research it further and that's when we found Black Sheep Filmworks (which I believe was referred to us by our venue). When meeting Stepheny for the first time we instantly knew that this was going to be a very important investment and the most rewarding. We were actually a bit embarrassed because we hadn't realized this, the value and longevity. After our first consult we walked away knowing we had made the right decision and re-arranged our budget to make it happen. Thankfully she was available on our wedding day (something that doesn't happen very often in the wedding industry - being so close to the date). We couldn't have been happier with the results. Black Sheep + team achieved something that can never be replaced or replicated. We gained a new friend (we're still connecting with Stepheny), footage that we can show our children and memories that take us back to our day like it was yesterday. We also watch our video every year on our anniversary. Life takes over and we all get busy but this video reminds us why we fell in love! Thank you again Stepheny. We loved having you there ... by the end you felt like part of our family.
---
BEST wedding purchase!
Reviewed on

10/06/2013
Melaney M
My husband and I hired Stepheny and Black Sheep to film our wedding last year and I can't even begin to express how grateful we are for our amazing video! The service and professionalism that you receive as a Black Sheep client really astounding; they do a fantastic job of accommodating just what you want and go above and beyond to make that happen. At first we weren't even sure if we really wanted a video, but after visiting the Black Sheep Vimeo site I was hooked! Above all else, they were able to capture one of the happiest events of our lives and all of our friends and family that shared in that day with us. We now have something incredible to share with our children, and we have the best memento we could've ever asked for, all thanks to Stepheny and Black Sheep!! :)
---
Amazing!!
Reviewed on

10/06/2013
Amelia D
Black Sheep is amazing. We almost didn't do a video but are so thankful we did. It is so special too look back on the day in this way and they have done such a wonderful job!
---
Black Sheep is AMAZING!!
Reviewed on

10/02/2013
Jenn P
I couldn't be more happy with Stepheny and her team! They are all so friendly and worked great with my photographer. The video is so much more than I thought it would be and I cry every time I watch it! She captured every big moment and even things I didn't think she'd get because I thought no one was watching. I would absolutely recommend Black Sheep Filmworks to anyone looking to remember their wedding day for the rest of their lives!
---
Black Sheep Filmworks is amazing :)
Reviewed on

10/01/2013
Danielle M
Arrived on Time and included all the little details that I would have never thought to be important but they were included and made for an amazing video. She interviewed myself as well as the groom and guests to make our video very special. I would recommend Black Sheep Filmworks to anyone. The price reflects the work and the work is absolutely amazing and gorgeous. Do not go cheap on a photographer or a videographer because they are the only memories you will have of your one special day with that special someone. I know I have all my beautiful memories and I watch my film over and over and over again. Absolutely amazing company to work with and to capture your day. You deserve the best on your wedding day so why not have Black Sheep Filmworks?!
---
One of a kind
Reviewed on

10/01/2013
Haley W
Black Sheep Filmworks does an amazing job providing you with a one of a kind video. Pictures are great, but what they are able to do with your video is absolutely amazing. My husband and I still enjoy watching ours...years later! I highly recommend Black Sheep Filmworks for their dedication, creativity and professionalism!!!
---
You'll never regret having Back Sheep film your wedding
Reviewed on

10/01/2013
I'm pretty shy, so I wasn't sure I wanted a wedding video. I was worried about being nervous in front of the camera and hating how I appeared in the video. However, Stepheny from Black Sheep Filmworks came so highly recommended that I reconsidered, and I can't express enough how glad I am that I did. Not only was Stepheny a pleasure to work with and unobtrusive during the wedding, the resulting wedding video is just simply perfect. I never expected to be the type of person who watches a wedding video repeatedly, but I've watched it at least a dozen times with various family members who were at the wedding and shared it with some who weren't able to be there, which was a gift in itself. Each and every time I find myself laughing and crying and then laughing again - and so does everyone else. A wedding flies by in a flash and there's no way you can be everywhere at all times. It's such a joy to watch the video not only to relive the day and experience the thrill again, but also to see parts of the day I missed. The interviews with my husband before the ceremony are sweet and funny, scenes with guests during the cocktail hour (which I missed because we were taking family photos) are downright hysterical and there are moments with various family members and friends together throughout the day that are heartwarming. I know I'll look at this in the future and appreciate that I can see and hear the voices of my loved ones at their most joyful. A film by Black Sheep Filmworks is a beautiful, artistic and fun memento of your wedding day that will capture and preserve your special day forever. Don't miss out - get Black Sheep Filmworks!
---
Amazing Videography!
Reviewed on

9/13/2013
Samantha M
Black Sheep Filmworks was accommodating to our budget and did a great job capturing our big day. Overall, it was the best investment of the entire wedding because it is our keepsake of this important day. It is wonderful to look back at this day, which seemed like a blur, and recapture the vows, speeches, and every little detail. Their attention to detail and personalization is remarkable. The editing is fantastic and we can now re-live our wedding forever!
---
Send Message