Home

BLOOM floral design
About this Vendor
Custom Wedding Floral Design
BLOOM's custom approach to floral design and unsurpassed customer service focuses on your unique taste to create one of a kind arrangements. From the simple to extravagant, BLOOM would love to offer our services to make your wedding floral extraordinary.
Details
Aisle Decorations, Centerpieces, Vases, Wedding Arch, Decorations + Accents, Bouquet Wraps, Bouquets, Boutonnieres, Corsages, Flower Arrangements
Contact Info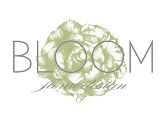 417 1/2 Howard Street No. 2, Petoskey, MI
Unbelievable!
Reviewed on

10/04/2013
Jen J
Where to begin? Jennifer Haf from BLOOM completely understood my vision for my wedding and turned it into a reality. I was blown away when I saw the bouquets and centerpieces. She listened to everything I said and added in details that meant so much to me. She is such a professional and her products are pieces of art. She truly loves what she does. You will be so happy you went with BLOOM for your Michigan wedding.
---
Dream wedding
Reviewed on

10/02/2013
Tiffany M
Our wedding day was absolutely perfect and we could not have done it without Bloom! The wedding was on Mackinac Island so it was so nice that they bring all of the flowers, vases, and candles, ect. to the venue and set them up and take them down! I didn't have to worry about a thing! Jennifer was wonderful to work with, she really understood our vision and everything turned out more beautiful than I could have imagined! All of the flowers were stunning! It could not have been more perfect! I would definitely recommend Bloom!!!
---
A Mother's Dream Come True
Reviewed on

9/22/2013
Angela o
I am fairly certain that many mothers of newborn baby girls at some point during a long night with your sleeping daughter in their arms thinks about their sleeping beauty's wedding day. Well I did and 31 years later those dreams were coming true. Bloom was a big part of that. The colors and designs of the flower arrangements, bouquets, and flowers encircling the swags of the curtains were breathtaking. What is as amazing was that with one meeting and a few conversations she understood and reproduced our vision and beyond. Amazing talent ultimate professionalism and a dream maker. Thank you Bloom from the bottom of this mother's heart.
---
Reviewed on

6/09/2015
Hannah F
So happy with how the centerpieces and bouquets turned out!!
---
Homestead Resort Wedding
Reviewed on

11/04/2014
Tenille M
Jennifer was beyond easy to work with and so helpful all the way through the planning process - not to mention she is incredibly talented! Our flowers and decor were absolutely beautiful!
---
Breathtaking Flowers
Reviewed on

10/24/2014
Jenna K
If you are looking for the best florist in Northern Michigan, look no further than BLOOM. Jennifer is super sweet and so easy to work with, and most important, her floral arrangements are breathtaking! We received SO many compliments on the flowers at our reception. The flowers are super high quality and Jennifer is truly talented in creating unique arrangements. She even threw in a few surprises for us. One of my favorite moments of the day was walking into our dressing room at the church with my bridesmaids and seeing all of our bouquets set out on the table. Everyone got all excited and my bouquet was just so beautiful. Jennifer really knows what she is doing, and you can give her a lot of creative freedom without having to worry if it will turn out beautiful. IT WILL!
---
Blown away
Reviewed on

9/09/2014
Katie W
Jennifer completely captured my vision and was able to take my Pinterest inspiration and turn it into an elegant reality for our big day. She exceeded my expectations; I was blown away when I saw the bouquets. Our wedding was at Castle Farms in the Knights Castle and I felt that it needed little to no decorations as the space is so beautiful on its own, but when I walked in for the first time all of the flowers really made that space come alive and even more beautiful (I wish I could attached a picture). Besides loving our design, the entire process of working with BLOOM was an absolute pleasure. Jennifer was friendly and professional and promptly responded to any inquiries I had. She was also so flexible and accommodating throughout the process. I would not hesitate to recommend BLOOM to any bride in Northern Michigan. A thousand thank yous!
---
Amazing!
Reviewed on

8/20/2014
Melissa B
BLOOM made floral arrangements incredibly easy. The owner was always so responsive and she went off of one meeting in person to create our beautiful wedding flowers. I was so overwhelmed when I stepped into the venue before my ceremony at how wonderful everything looked and loved my bouquet. Everything fit together perfectly and I couldn't recommend BLOOM enough.
---
Gorgeous Floral Design
Reviewed on

8/14/2014
Katie K
One of my most favorite parts about our wedding was our floral design by BLOOM. Owner Jennifer completely captured my vision and was able to take my Pinterest inspiration and turn it into an elegant reality for our big day. We received numerous compliments on our bouquets, centerpieces and ceremony arrangements. The men loved their boutonnieres. Besides loving our design, the entire process of working with BLOOM was an absolute pleasure. Jennifer was friendly and professional and promptly responded to any inquiries I had. I would not hesitate to recommend BLOOM to any bride in Northern Michigan.
---
A disappointment
Reviewed on

7/04/2014
TkN T
BLOOM was very easy to work with right from the start. Her style is very elegant and classy. Her communication very reassuring. Imagine my surprise when I felt let down on my wedding day. My main flower was peonies. None to be found in my bouquet! She did scatter peonies in the centerpieces, but isn't my bouquet equally if not more important? Further, my bridesmaid bouquet was nothing like the inspiration photo we agreed upon -- it was like an exact replica of my bouquet, only slightly smaller. Overall, I was so upset that I threw away my bouquet right after the ceremony.
---
Beautiful!
Reviewed on

6/25/2014
Carly A
Jenna from BLOOM did an amazing job. She did exactly what I wanted. I never saw her on my wedding day because she dropped off the flowers before we arrived. They were arranged beautifully. The girl's flowers were used to decorate the bridal suite and she worked with the coordinated at Castle Farms to ensure all the ceremony and reception flowers were appropriately placed. Jenna also worked with my cake maker to place the flowers on the cake.
---
Bloom
Reviewed on

9/20/2013
Jennifer was great to work with. Loved her designs and ideas. Couldn't ask for an more pleasant experience.
---
Wedding
Reviewed on

9/16/2013
Erika M
Great service and great product. Jennifer paid attention to every little detail I requested for my special day! I've heard horror stories about florists in the past but she fulfilled every aspect proposed.
---
Fabulous!
Reviewed on

9/03/2013
Chelsea H
BLOOM did such and amazing job with the flowers at our wedding and welcome dinner a couple of weeks ago! From the beginning, Jennifer really understood what I wanted. I sent her some inspiration pictures and she returned an estimate later that day! Throughout the process, she never tried to up sell and she doesn't nickel and dime. We really appreciated her advice, creativity, responsiveness, and professionalism-- she was the easiest and most efficient vendor that we worked with throughout our planning process, something that says a lot since we planned our wedding from out of state. I highly recommend BLOOM to anyone looking for bespoke floral arrangements in Northern Michigan!
---
Captured my vision
Reviewed on

8/29/2013
Bridget M
Since I do not have a creative personality I had a hard time putting into words what I wanted for the big day. I met with BLOOM and showed her tons of photos I liked and she took my scrambled vision and put together a clean and very elegant floral arrangements. She was able to listen to what I wanted and look at my pictures and turn it into everything I could not have put together myself.
---
Could not be happier!
Reviewed on

8/22/2013
Catherine O
I know everyone says this, but I absolutely loved the flowers at my wedding! I was one of those brides who had a vision and I couldn't have done it without BLOOM. We discussed everything over the phone and email because I was planning everything out of State. She knew exactly what I was looking for and had great suggestions. "Northern Michigan Casual Elegance" was the phrase I used to describe the look and feel of the wedding I wanted. Jennifer really understood what I was working towards and used lots of birch, white flowers, and greenery. BLOOM made these incredible centerpieces that consisted of tall glass cylinders with birch logs inside and then flowers spilling over the top. She then carved our initials into one of the logs which was fun for the guests to search out all around the room. Everything looked incredible and I truly couldn't be happier!
---
Amazing flowers
Reviewed on

8/21/2013
Lyndsey B
I worked with Bloom Last week for my wedding and reception and could not be more happy to review them!!!!! Jennifer is amazing to work with, She was quick to return calls and emails, helpful with all my questions and did an amazing job perfecting my bouquet!!!! If I could add a picture I would so you could see for yourself, it beat my expectations completely!!!! Definitely use Bloom for your wedding :)
---
Mother of the Bride
Reviewed on

8/19/2013
Sally S
The flowers that Bloom provided for our daughter's wedding were absolutely beautiful! While I only met her once at a meeting to finalize the details, it was clear that Jennifer was a very responsible and capable floral designer who also had a delightful personality. My daughter found working with Jennifer to be very easy and pleasant. She is approachable and gracious; and, she responded to my daughter's e-mails quickly making very reasonable suggestions and clarifications. Guests at the wedding raved about the flowers and their wonderful presentation. The bride's bouquet was full and fresh looking as was the bridesmaids. All other corsages, boutonnieres, etc. were equally impressive. The whole display was outstanding. Bloom is definitely worthy of a five star rating!
---
gorgeous flowers!
Reviewed on

8/15/2013
Marci B
We used Bloom as the florist at my sisters wedding. Jennifer was amazing to work with and we'd choose her again in a heartbeat. We met once and she immediately got our vision for the big day and didn't disappoint when we walked into the venue and saw the flowers and bouquets everything was perfect! Love love love Bloom!
---
Amazing florist!
Reviewed on

8/12/2013
Lindsey c
Jennifer at BLOOM does a wonderful job! She creates beautiful arrangements and is very sweet and easy to work with. she listens to her clients ideas and brings them to life in her floral arrangements. I would highly recommend Jennifer for any bride and groom looking for beautiful and unique arrangements!
---
Gorgeous flowers and great to work with!
Reviewed on

8/11/2013
Amy A
BLOOM was a fantastic florist to work with! Jennifer took the time to meet and talk through some ideas with me, and although I only had ideas at that point, she really "got" what I was thinking and had some great ideas of her own. She was great about working with us on estimated costs so that we could stay on budget. Everything was tasteful and beautiful, from the flower choices to the ribbons tying the bouquets together.
---
Mother of the Bride
Reviewed on

8/09/2013
jane b
Jennifer was so sweet to work with. Helped us stay in our budget and gave us beautifully designed flowers. She went above and beyond by using my mothers wedding glove to wrap around the brides bouquet. So creative and helpful, loved, loved everything!
---
Awesome to work with!
Reviewed on

8/06/2013
Saham L
I am an up and starting Wedding Coordinator. It was my pleasure to work with Jen and her Bloom girls. She was knowledgable and very accommodating especially since it was a destination wedding and we were not able to meet in person. Highly recommended!
---
BLOOM is AMAZING!!!
Reviewed on

7/31/2013
Molly H
Jen took my vision and made it a reality - the floral at my wedding was unbelievable!! BLOOM was professional, creative and didn't forget the special touches that make the wedding planning process enjoyable!
---
Absolutely Wonderful
Reviewed on

7/01/2013
Bethany M
Bloom did the centerpieces, bouquets, corsages, as well as other flower displays for my wedding. Jennifer and her staff did an amazing job. I cannot even begin to explain how great they did. I really did not have a "vision" for our wedding, so I provided Bloom with a few pictures of what I liked. They exceeded my expectations. During the wedding and even after the wedding, my guests told me they had never seen such gorgeous flowers at any other wedding. Since they were such big arrangements, guests were even touching the flowers to see if they were real! The value was great too. Again, Bloom exceeded my expectations and I would recommend them for any event!!!
---
Send Message