Home

Blue Rose Studio
About this Vendor
In the Land of Enchantment and throughout the world, Blue Rose Photography is the only source for the exquisite, photojournalistic-style photography you deserve for your wedding day.
Details
A Variety/Blend of Styles
Contact Info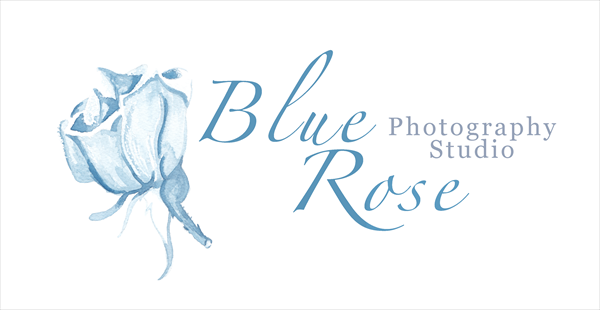 201 San Mateo Blvd NE, Albuquerque, NM
Great Photographer!
6/15/2013
Kristy G
I was so pleased with the photographers from Blue Rose for my wedding! Our main photographer had great ideas and was very high energy and fun. She took thousands of pictures! I was pleased with her professionalism and also her ability to make the photo sessions fun!
---
The best photographer in Albuquerque
5/18/2013
Niki M
Blue Rose Studios is the best photography studio in Albuquerque. The pictures they take are absolutely incredible, and not only is the original photo amazing but their photos are also art. They are pieces of art with creativity and angles that are unreal. I absolutely love them and recommend them to everyone!
---
Fabulous photos!
10/07/2011
sara p
We so enjoyed working with Blue Rose. The photographers were professional, but fun. They truly seem to enjoy what they do. The emotions expressed in their photos are amazing and are a fabulous way to remember your special day. The albums are so impressive, I cannot wait to see what ours looks like! Overall a pleasure in every way to work with!
---
Amazing photographers!
10/17/2014
E E
Choosing Courtney from Blue Rose to photograph our wedding was the best decision we made. She was courteous, professional, and responsive. Throughout the day, she made us laugh and feel comfortable (this is a big deal for me since I usually hate having my picture taken.) She gave us space when we needed it and helped make us laugh throughout the day. I cannot wait to see the photos (our wedding we just a few days ago), but I have no doubt she created and captured many wonderful moments. We also received compliments from many of our guests on Courtney's great personality. I highly recommend!
---
Love love love our photos!
4/13/2013
Laura W
The photographers that we worked with were wonderful and our photos came out amazing! They took all of the important, must have shots and asked for our input if there was anything else we wanted. We were a little rushed, but I feel like that was due to the venue and not the photographers. We had a very small window before we had to leave the chapel. I'm not sure about the cost for the actual session because it came with a package, so under cost I used the amount we spent on ordering photos. So that price can vary depending on what you order. We went with the album that they create for you and I can't wait to see how it looks!
---
Wedding photos
8/25/2012
Sarah M
Blue Rose was a great photo studio that worked with us to get the photos what we wanted. They did a wonderful job.
---
Photo
5/05/2012
Joo P
We had such a great time working with them. All of the engagement photos came out very lovely. Sandy and Daniel worked so hard to take the best pictures of our wedding. The photos came out very nice and we were very lucky to have them as our photographers.
---
the best
7/02/2011
laura h
Terry tooked our engagement pictures and he was great!!! the photos came out so good, Sandy was at our wedding and she was just great as well she new what we wanted and really delivered...Thanks Blue Rose Photography!!!
---
Great People
3/04/2011
Tiffany O
The photographers know the location we had our wedding and knew we had a limited time. They got everyone in and out while still covering everything that they wanted. The detail was great and they had no problem organizing everyone they way it should be.
---
Ask for Sandy!
10/30/2010
Lisa R
She's the best. The albums are printed magazine style which is totally unique
---
Just wished we had more time
9/05/2010
Nicole K
Overall I was really pleased with our photographs. Even the night-time shots turned out well! Looking back some of the poses seem a little silly, and I'm sad I don't have a pic of my maid of honor giving her toast! I would definitely recommend them, but I would just tell the bride to make sure she has enough time to do lots of photos and still get to the party!
---
Simply Amazing!
6/12/2010
kevin s
My wife and I chose Blue Rose for our wedding pictures (and an engagement sitting, which was free!) and they were simply amazing. I can't even begin to describe how incredibly happy we are by every single aspect - Terry (our photographer) was fantastic, the staff at Blue Rose was fantastic, and most importantly, our pictures were fantastic! I've been in several of my friends weddings over the past several years (and have served as an officiant in several more), and hands down no other studio in town is even in the same league as Blue Rose. Terry was very personable, easy-going, and friendly, while remaining very professional the entire time. I couldn't have asked for anything more! I can honestly say choosing Terry and Blue Rose was the best choice of the entire wedding (aside from me choosing my wife, of course!)
---
We love Blue Rose!
2/07/2009
Monica B
From beginning to end, they were extremely professional and accommodating. The photographers were easy to work with and not too demanding! Yet they still got a million great shots! They were very patient with us when we worked on our album and we loved how it turned out. We had a great experience with Blue Rose and the most important part- the photos- are beautiful and impressive and we will cherish our creative album forever.
---
Send Email