Home

Blue Sky Chaplain Marian Johnson, M.A.
About this Vendor
Ceremonies that Reflect Your Love Story
My specialty is in creating joyful wedding ceremonies that reflect your love story and spiritual philosophy. I have worked in many interfaith settings and can create original prayers and reflections that are meaningful to all people. I can create a beautiful civil ceremony as well.
Details
Civil Union, Commitment Ceremony
Contact Info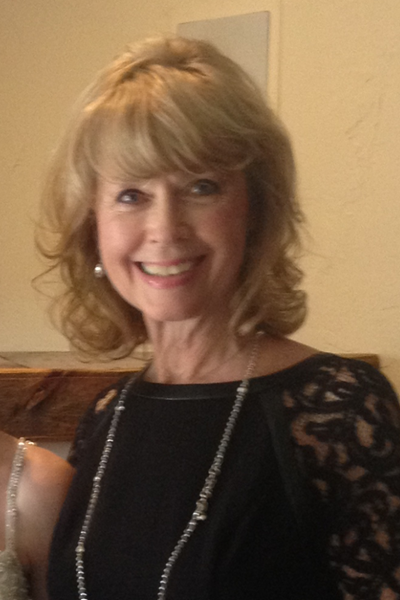 The Most Perfect Start To Our New Life Together....
Reviewed on

6/16/2014
jenni t
I can not even express how grateful we are for the beautiful and personal, ceremony that Marian performed. She took the time to really get to know us and learn what is important to us. She created a wedding ceremony that reflected our beliefs and values and most importantly... Read More included our children in the ceremony in a way that made them feel like the most special people on earth. Every single person at our wedding pulled us aside to tell us how touched they were by our ceremony.... that they had never experienced on that was so personal. That they listened and enjoyed every word. Marian made our ceremony something that our entire family will always remember and the absolutely perfect start to our new life together.
---
Best Wedding Officiant in Lehigh Valley
Reviewed on

5/07/2014
Jessica R
Reverend Marian Schappell has been a family friend for many years. She was the natural choice when it came to who I would have sing and speak at my wedding at the Hotel Bethlehem. Marian's caring and compassionate nature made her a pleasure to work with and I would highly... Read More recommend her to any couple looking for an officiant for their wedding ceremony. Marian listened to what I wanted and suggested many great ideas when I asked for help. As an inter-faith minister, she is very knowledgeable when it comes to different faiths and customs. She is very flexible and open to anything. Her ceremonies are not cookie cutter and "one size fits all." Marian really got to know us as a couple and tailored the songs, readings, and ceremony to our unique personalities and values. Did I mention that Marian is a professional singer with an amazing singing voice? She sang several songs during our ceremony that she spent a long time researching to make sure they represented our love as a couple. Everyone at the ceremony was impressed by Reverend Marian Schappell and I recommend her to everyone!
---
Reviewed on

11/05/2017
Justin R
I worked with Marian on a wedding where Sparkle Events by Alejandro did the coordinating. Marian was very personable and did an overall amazing job. We look forward to working with her in the future!
---
Reviewed on

5/09/2017
Fran S
Bob and I were blessed to find Marian and have her perform our wedding ceremony. She is such a lovely soul and spiritual lady. She made our wedding about us, and very personal. This was a "later in life" second marriage for both of us, and there is no one who could have... Read More been more patient, kind, and understanding. We can't thank her enough for such a beautiful service.
---
Reviewed on

10/21/2016
Alaina S
Oh my gosh! Marian was our minister for our wedding and it was like she was a family friend from the start. My favorite thing about her is how she really took the time to connect with us on the meaningful aspects of our relationship, but also how she connected with our families... Read More during the rehearsal to learn more about us. She was completely flexible as we used her guide, but added a couple of our own touches to the ceremony. Her spirit is undeniable! She is a lovely person and we'll maintain a relationship with her outside of the event. She made it extra special and would couldn't be more thankful!
---
Book your special day with "Marry" an Schappell!
Reviewed on

7/28/2014
I am honored to say that I have known Marian since I was a little girl! She saw me grow up into the woman I am today. I can say, with great pride, that we were her first wedding! From every moment leading up to our big moment to the blessed moment itself, Marian made it... Read More happen! My husband and I wanted nothing more than a personal and unique experience for not only ourselves, but those who shared in our special day! With her willingness, compassion, and love, Marian helped make our day everything we had envisioned and more. She truly listened to our thoughts and even contributed her own during the planning process. We wanted our experience to be uniquely different on a more personal level. We wanted everyone to feel connected to the beauty of our matrimony and Marian set the tone! I highly and sincerely recommend Marian Schappell to anyone who dreams of their special day as being exactly what they hope for! Thank you Marian! We love you and are so incredibly grateful for your time and selflessness! Heather and Jason Wealand
---
Just wonderful.
Reviewed on

7/13/2014
Krista F
Marian was amazing. She met with my fiancé and I before the wedding to not only go over what we wanted from out ceremony but to get to know us. She spent time with us as a couple. We went through what we were looking for during the ceremony and any little touches we might want.... Read More She also took the time to get to know put story and out personalities. Marian was then very helpful and always available when needed with suggestions on reading, poems, and even our vows. My husband and I wrote our own and she was even willing to look them over and give opinions. She was then very helpful during rehearsal. I really feel that Marian went above and beyond to make sure my special day went smoothly and will be a day I will never forget. She is very open, understanding and compassionate.
---
Meet The Owner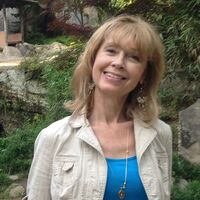 Rev. Marian Johnson, M.A.
I am an ordained interfaith minister with many years of spiritual ministry designed to bring hope and healing to all whom I encounter. I have worked with people from all walks of life and philosophies. I am also a recording artist and inspirational speaker. I have two wonderful grown children and love my family and friends.