Home

Bridal Boutique
About this Vendor
Largest Selection of Gowns in the DFW Metroplex
Located in Old Town Lewisville, Bridal Boutique carries the most extensive selection of gowns and bridesmaid dresses in the entire metroplex. We're a full-service salon dedicated to serving the bride the way you should be served. Our friendly staff will help you find your dream gown!
Details
Bridesmaid Dresses, Flower Girl Dresses, Mother of the Bride Dresses, Wedding Dresses, Dresses, Alterations, Custom Designs, Fashion
Contact Info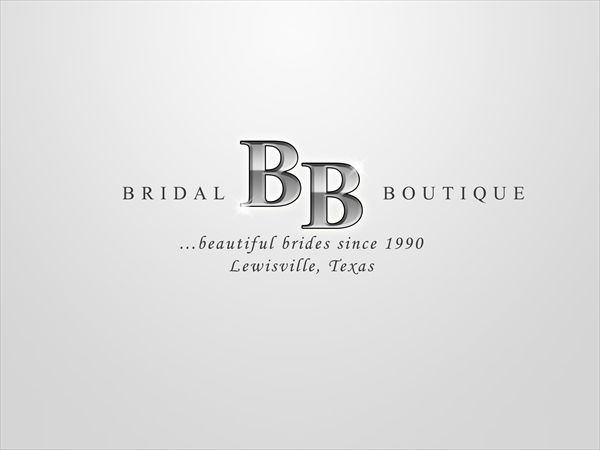 143 W. Main St, Lewisville, TX
Bridal Boutique
Reviewed on

6/12/2014
Megan O
The girls at the Bridal Boutique were awesome!! I described the look I was going for and she picked out perfect dresses in my price range! I ended up getting the first dress I tried on! The prices were on point and the service was great! The alterations that the store uses were great too! We would recommend this store to any bride in the DFW area!
---
My wedding
Reviewed on

5/17/2014
Holly W
I LOVED LOVED LOVED my wedding dress! It was gorgeous and I got so many compliments on it! I also got some of my bridesmaid dresses there and LOVED them as well! Everyone is so sweet and easy to work with!
---
Wonderful Service!
Reviewed on

3/07/2014
B F
This was the first and last place I shopped for my wedding dress and I couldn't have been happier. The associate I was working with asked what I was looking for along with my budget and it was clear that she listened to me and cared about what I wanted. She never brought me any dresses that were above my budget and even brought over styles I might not have thought would look good, but were beautiful and within the parameters I set for her originally. I walked away with a beautiful Maggie Sottero gown and had no regrets. I had their alterations department work on my dress for me and was thrilled with the results. Bridal Boutique was a one stop shop for all my bridal needs and I would suggest them to anyone looking for a low stress dress shopping experience with many beautiful options.
---
Wedding Dress of My Dreams
Reviewed on

7/16/2015
Kelsey P
I went to Bridal Boutique in Lewisville, Texas, because I couldn't find a dress in my hometown of Wichita, Kansas. I shopped at several stores in Texas before finding the perfect dress at Bridal Boutique. The dresses are all custom ordered so brides should allow 6-8 months. Bridal Boutique has the largest selection out of every store I went to and the best customer service. Picking out my wedding dress was a day I will never forget thanks to Bridal Boutique!
---
Adorable boutique!
Reviewed on

7/08/2015
Rachel C
I drove 3 hours to Lewisville Bridal Boutique because they were having a trunk show. They were helpful with showing me items from the trunk show and others they thought I would like. They were also great for helping me stick to my budget.
---
Reviewed on

6/15/2015
Alexis U
I said "Yes to the Dress" at Lewisville Bridal Boutique. My mother, MOH, and I worked with Wyn and she was FANTASTIC. I found the perfect dress for me at this incredibly large boutique. They've been in business for a long time and they know what they're doing! With some many dresses to choose from, it's easy to find the dress of your dreams :)
---
Best Experience
Reviewed on

6/12/2015
Ashley M
As most girls can be, I was really anxious about trying on dresses and nervous that I would have a hard time finding exactly what I have always dreamed of. Going to Bridal Boutique was the best experience I could have ever asked for. Working with Mel (highly recommend her, she works on Saturdays) was amazing. She listened to me and got to know me and my sense of style. I only tried on 8 dresses and knew the first one I tried on was always the one. Service was amazing and my dress arrived early that expected which was great! Definitely recommend!
---
Efficient and Helpful
Reviewed on

6/10/2015
Kristie H
These guys know exactly what they are doing. I tried to be prepared when I went in with the dresses I liked and wanted to try on. I neglected to make sure they would have those specific dresses from the designers they use; apparently they were just barely out of season. Anyway, my consultant helped me navigate the sea of dresses they have there and stay in budget. I actually ended up going with a dress that was less than half my budget! It was completely different from what I thought I wanted, but she helped me find something that was right for my body and style. The moment I put it on, the dress fit like a glove. I did feel rushed, but I probably could have spent the entire day there and still not have been fully sure. I was glad I had pros to help me through the process!!
---
Reviewed on

6/10/2015
Brittany M
My experience at Bridal Boutique was nothing but AMAZING. I researched places online to begin my wedding dress shopping and this Boutique came up a lot and I loved the fact that it was smaller and more personal than some of the larger chains. But, don't let the smaller size fool you! They had a ton of wedding dresses that were absolutely breath taking. The shop itself is so vintage and very well organized it was so easy to look around before my appointment! Candice was assigned to me and I could not have asked for someone better! She was one of the sweetest people I have ever met and you could really tell she was genuine in what she said. Over and over again she would remind me that she was here for me and wanted to make me feel as special as possible. She would ALWAYS reassure me to go with my heart and stick to what I wanted even if my party attending did not agree. She let me try on dresses more than once that I was conflicted about and was just so sweet the entire time telling me how gorgeous I looked when I would doubt myself. Whenever I found the gown that was my wedding dress she genuinely was excited for me and you could tell it was not just about the "sell" for her. In the dressing room she would ask me questions to get to know me and was really attentive to little details that I liked and didn't like about certain dresses. It took about 7 months for my dress to come in because some of it was special ordered. I picked it up yesterday and was more than pleased with how it looked. When I initially selected the gown it was in ivory/pink and I ordered it in WHITE WHITE which was breath taking and changed the whole look of the dress. When I put it on for the first time Candice was emotional with me and was shocked at how beautiful the gown looked. A lace jacket I ordered to go with it was too big but nothing alterations cannot fix! Overall, my experience at Bridal Boutique was the best I could have asked for and would recommend to ANYONE and EVERYONE. The staff there truly makes you feel like a bride and makes you feel so special. Candice thank you for giving me the best experience and service I could ask for!
---
They had my Pintrest Dream Dress!
Reviewed on

4/27/2015
Tamara Z
Love this store! I came here after a disappointing first round at Davids Bridal and OMG the experience alone was 100% better. I had a long conversation with my consultant before we even started looking at dresses...about what my style is, what my venue was like, what I want to look like and on and on....She was amazing and then I showed her pictures and they just so happened to have my pintrest dream dress. This was a dress I accidentally pinned (before I got engaged) about 6 different times on accident and didn't realize it till after I got engaged and had to clean up my board so I could actually use my lovely pinterst ideas. And they had THE DRESS! But of course my consultant made me try on other styles and similar options but the questions she asked while I was in each dress made the experience amazing they were very specific questions so she could narrow down the exact look I had in my head. I could not be a happier bride. The beside the bride location is also amazing we got my bridesmaids dresses there so they got a discount since i got my dress at the main shop! So that was an added bonus!!! Those ladies too were so nice and brought dress after dress in for my girls. And finally the alternations ladies are a god send! My mother is a handful and very picky and they worked with her until she was happy with the way my bustle looked. You have to have great patience to do what they do.
---
Best bridal salon!
Reviewed on

4/23/2015
Melanie A
I went to Bridal Boutique with a dress in my mind that I had seen at another salon. I didn't expect for them to top that one but they did! I am so glad I went to them! Not only was it a much better experience with the set up and atmosphere of their boutique than others I had been to, but my consultant was so knowledgable and really enjoyed what she did! I found the most amazing dress and accessories and their alterations were affordable and the dress fit me like a glove! I would definitely recommend Bridal Boutique!
---
Unforgettable experience!
Reviewed on

3/24/2015
Amanda F
BB was the first place I came when looking for a gown. Melissa was the consultant helping my mom and I, and she was amazing! She asked a lot of questions about my personality and style and chose some dresses accordingly, then we went back thru and I picked out several more that I liked just from looks. She even let me try on gowns from the Essense of Australia trunk show that had not been packed up from the day before! Long story short, I ended up choosing one of those dresses and was SO happy with it!! Melissa was a lot of fun to work with. And since it was a Monday and no one else was in the store, she let me spend tons of time trying different accessories and she took so many pictures of me in the dress to show my bridesmaids since they couldn't join me! The whole day was incredible and such a great memory to look back on and enjoy! Thank you, Melissa & Bridal Boutique!
---
Amazing!
Reviewed on

3/21/2015
Allison R
I visited two other boutiques before coming to Bridal Boutique and was less than excited with the experience (dirty dresses, unhelpful associates, pulling dresses over budget, ect). Melissa was assigned to me for my appointment and she was AMAZING! She asked what I envisioned wearing on my wedding day and my budget and went to work. We walked through the store and I pulled dresses I liked and she pulled a few also. The other stores let me be in a dress and look at myself for a while, but Melissa knew instantly that it wasn't the one by the look on my face. I had a couple favorites but she had saved the best for last. It was at the top of the budget (she got mom's approval before even showing me) and thank goodness she did because it was everything I could have imagined in a dress. After purchasing the dress, I had it altered at Bridal Boutique with no problems. They definitely helped out in the top area with no problems. I would definitely recommend Bridal Boutique and definitely Melissa (Mel) to help you!
---
Wonderful Experience
Reviewed on

1/11/2015
Amber L
I had the most wonderful experience at Bridal Boutique with Melissa! This was the first place I tried on dresses. Melissa was so helpful and knowledgeable. She started the appointment by taking time to really get to know me and my style. She helped me determine the silhouette that looked best on me and how to articulate what I was really looking for in a dress. I felt very special and that I was the only bride in the store! She was also great with my parents, kept them included and answered all of their questions. I ended up finding my dress at another store but because Melissa was so wonderful, we went back to Bridal Boutique to have them order it. My dress came in so much sooner than expected! When my dress came in I tried it on in the store and again felt so special and important to the associate I was with. I would recommend anyone to go there. I chose not to do my alternation there because I live in Fort Worth and wanted somewhere closer.
---
A great experience!
Reviewed on

12/23/2014
Jenny B
I had an amazing experience at Bridal Boutique! It was the second dress store I visited, and the experience I had here was a complete 180 from my first store. I was greeted with champagne. I told the associate, Amy, the style I was looking for, and she went and pulled dresses for me, which was extremely nice and relaxing. I had fallen in love with a dress at the first store, and they had it at Bridal Boutique, so it was great to be able to try on more dresses and eventually go back to the one I originally loved. It was a great experience, and I would totally recommend this store to anyone who is nervous or anxious about dress shopping. It was a great time!
---
Great service and Beautiful dresses
Reviewed on

12/09/2014
Rachael R
I absolutely love my dress and the service was wonderful. I went to 3 different dress boutiques and this was by far the best. They even called the week of my wedding to wish me well.
---
Left me with a bad taste in my mouth.
Reviewed on

11/02/2014
Jacquelyn S
I'm not use to writing reviews for places I'm not fond of, but I hope this helps anyone looking for a dress. Maybe they just have gotten inflated ego with all the great reviews, but my whole family was not impressed. They were rude once I made my appointment. They had a large selection but don't take care of their dresses. They don't allow you to go back on the floor once you have picked dresses you want to try on. WHAT?! My consultant would help other people and not help me, while I'm just sitting there half naked in the dressing room. Really? My consultant asked if we wanted water or champagne, but it never came. I didn't find one dress I would go back for or had a true interest in and I couldn't even look it up because she never wrote it down. All I have is a picture. We left so discouraged and upset by the customer service that we had to find another bridal shop so we could end the day on a good note.Wedding dress shopping should be fun and they didn't make it fun or inviting. I won't be going back.
---
My Favorite Purchase
Reviewed on

10/24/2014
Courtney W
Yes, my dress was and will always be my favorite purchase of my entire life! The staff was very helpful in offering a variety of choices of gowns, varying prices and styles. When you know you know :)
---
Bridal Boutique Has It ALLLLL!!!
Reviewed on

10/17/2014
Kristen T
I had the best experience at Bridal Boutique. From the moment we (my guests and I) arrived, we were helped by friendly and knowledgeable staff. Candice was my assistant and I could not have asked for anyone better! She knew the inventory inside and out. I told her what I wanted and not only did she deliver, she stayed within my budget to help find the dress of my dreams! I even had to go back a second time to find a different dress and she was there with a smile on her face and gowns already picked out to try on!! Seriously the number one place to get a dress! Already planning on getting my Bridesmaids' dresses from Bridal Boutique as well!! :) :)
---
Found the Dress
Reviewed on

10/09/2014
Thuy T
I found the perfect dress at Bridal Boutique. I had the best experience there. The staff was very kind and helpful. Candice was very patient and really listened to what I wanted. I went to three other boutiques and their service was the best. They have a wide variety of designer dresses. I mostly enjoyed my own quiet area to get to try on dresses without lots of other people around. Everyone was very professional and the cute shop had a calming environment which helped me have a clear mind to pick the right dress. The dress came in a timely manner.
---
Amy is the best!
Reviewed on

10/07/2014
Meredith H
After a long day of trying on dresses with no success, I started fresh new day at Bridal Boutique of Lewisville. Amy asked a few questions and pulled several dresses. The 3rd one I put on was the ONE! I was so excited to find the dress and she just made it a great experience for a defeated bride. The rest of the staff was very helpful and I have sent several people there since I got my dress.
---
Help with a perfect day!
Reviewed on

10/06/2014
Taylor W
This was the first and only place I looked for wedding gowns thanks to Wyn!! Every dress could have been "the one" and they were all so amazing! I definitely found the PERFECT dress in Lewisville! I later went back with my favorite girls and they all found their bridesmaids dresses as well! I would suggest this to anyone who is looking for a wonderful wedding gown search experience, it is one to remember! -TW
---
Amazing selection
Reviewed on

10/02/2014
Regan H
All the girls from Bridal Boutique made finding my wedding dress so easy! They were so accommodating...they let me just look through their store without pushing me any direction. After I tried on about 8 dresses (all of which were so beautiful!!) I chose an amazing allure gown. I am 6'2 and my wedding was 5 months away (way too close to get extra length) but they were able to make it work by ordering extra hem lace. I got so many compliments on my dress and I honestly wanted to wear it forever! Caroline, Carrie, and Amy are amazing and know exactly how to make you feel comfortable and taken care of!
---
Awesome experience
Reviewed on

8/31/2014
Rebecca S
I made my appointment several weeks ago and chose a Sunday to try on dresses. I was later informed that Bridal Boutique would no longer be open on Sundays, but that my consultant would be coming in just for me, rather than canceling the appointment I made several weeks prior. Our consultant was Wyn and she was AMAZING! The selection of dresses was huge and I was easily able to stay within my price range ($1300-$1800 for the dress alone). I found THE dress and as it turns out, it wasn't even one of the ones I'd chosen -- Wyn picked it out and it was everything I wanted. We were able to find the dress, pick out the accessories, take measurements and place the order in under 2 hours. This was the first place I'd tried on gowns and I'm so glad it was!
---
Great customer service
Reviewed on

8/18/2014
Erin C
This was the last boutique I visited to find my dress. I am so glad I came here! First impressions are huge! As soon as you walk in the door you are greeted by front desk personel and get your choice of ice water or champagne. We were set up with Wyn. She was amazing. Very professional. I thought it was nice she asked about the details of my wedding and then took me back personally to find the best dress for me. Instead of my family, friends and I trying to search through all of the dresses (which happened at the other stores) she actually took the initiative to find dresses for me. I had a great experience! Definitely recommend visiting this boutique.
---
Send Message