Home

Cakes by Gina
About this Vendor
We Make Your Cake Dreams Come True!
If you can dream it, Cakes by Gina can make it! From the moment you visit our bakery to the drop off and setup of your wedding cake, you will experience exceptional customer service. We pride ourselves on our collaborative process with our clients because we feel every event is special and unique! If you are looking to create a work of edible art, look no further than award-winning Cakes by Gina. Contact us today to schedule a complimentary cake tasting and private consultation and experience the design and expertise that has made Cakes by Gina one of the most sought-after cake bakers in the greater Houston area.
Details
Cake Stands, Cake Accessories, Cake Delivery + Setup, Cake Tastings, Groom's Cakes, Cakes + Desserts
Contact Info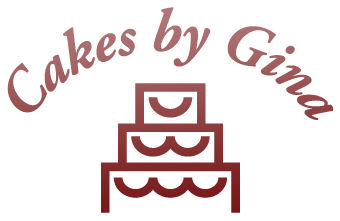 Reviewed on

8/04/2016
Melissa S
Cakes by Gina is AMAZING! They are professional, kind, accommodating, and have delicious cakes! I am gluten free and didn't mention it when I called to book the tasting because I assumed they would not have anything gluten free. When they called to confirm my appointment I... Read More mentioned that I would not be tasting but that my fiancee would because i was GF. She told me they do GF cakes and they would have a vanilla and chocolate one for me to taste. The tasting was perfect! My husband got to taste several different flavors of cake and he loved every single one of them. The gluten free cakes that I tasted were the best I have ever had. During our tasting they drew out our ideas and what our cakes would look like. Of course, we ended up booking Cakes by Gina. Our wedding was a couple of months ago and everyone has been telling us how wonderful the cakes were at the wedding. Mine was beautiful and my husbands was awesome exactly what he wanted. Thanks Cakes by Gina for the best Wedding and Grooms Cake!
---
Reviewed on

7/24/2016
Lauren A
WOW!!! Where to start.... our cakes were gorgeous and exceeded our expectations!!! We did a UT tower for our grooms cake and it looked REAL! Every detail from the clock, swirls, lines were absolutely perfect and looked like the real thing!! If not better! It was a photo location... Read More the whole night!! Our wedding cake... oh my goshhhhh! Gina is so creative and used my wedding dress as the inspiration for the cake! Each layer was based on something different from my dress. She used the detail of the lace, my belt, the buttons on the back of my dress and the ruffle bottom to create a beautiful representation of my dress. I thought this was absolutely amazing and so artistic! We had so many comments on how unique and beautiful it was! Not to mention... her cakes taste AMAZING. We also got cookies are our favor from here. They were so detailed and beautiful! Here attention to detail is unmatched! Absolute best cake vendor there is!!!!
---
Reviewed on

1/19/2017
Rachel A
Cakes by Gina was incredible from start to finish! Their cakes taste amazing. We chose vanilla with white icing, lemon with raspberry, and chocolate with chocolate ganache for our wedding cake. For the grooms cake we chose Tres Leches (delicious!!). You will not be disappointed... Read More if you choose Cakes by Gina. They are extremely easy to communicate with and their quality of work is impeccable. Not to mention they are well priced for what you get. Thank you Cakes by Gina for making our day so special!! :)
---
Reviewed on

1/18/2017
Hillary R
There is a reason that Cakes by Gina is one of the premiere Cake bakers in Houston, is because they rock! They facilities are professional and their employees are too. I have ZERO concerns that the cake would be fantastic. They were not pushy with what to have and really let me... Read More choose. As my mom wrote "My daughters cake was both perfectly beautiful and delicious. My only complaint is that it was so good, my guests ate it all. Good job Gina!" We literally had no cake left at the end of the night!!! People were going crazy over it. Can't wait to use them again
---
Reviewed on

1/09/2017
Elisabeth M
Cakes by Gina took our picture perfect wedding cake and made it a reality! Not only did it look beautiful but it also tasted great. It was certainly a hit with all the guests!
---
Reviewed on

12/27/2016
Kaile R
Our wedding cake was delicious and our guests loved it too!!! Our cake was simple but BEAUTIFUL! When we did out tasting with them we were sold right away. I had other tastings that day but I canceled as soon as we started our tasting experience.
---
Reviewed on

12/23/2016
Virginia F
Cakes by Gina was GREAT! They were so easy to work with and communicate. They were organized from day one. The cake taste testing was so fun and personal. The cake was a huge hit at my wedding. Everyone raved about how delicious it was! Definitely get the marble flavor :-)... Read More Highly recommend using them for wedding, birthday, or any special event.
---
Reviewed on

12/11/2016
Madisyn A
I loved their customer service! The cakes were AMAZING and very yummy!! I am so happy we used Cakes by Gina!!
---
Reviewed on

12/08/2016
Michelle D
One of the most fun parts of the entire wedding planning process was our cake tasting at Cakes by Gina. They knew exactly what we were looking for and were not pushy sales people. Plus, the cake is delicious and they let you taste so many flavors. Our cake was beautiful and... Read More everyone raved about it!
---
Reviewed on

12/07/2016
Lacie H
Our wedding cake was absolutely BEAUTIFUL! I brought in a picture of an idea I liked. They brought it to life. It was perfect. Everyone said it tasted wonderful. The one bite I had was delicious. :) I would recommend them to anyone. They were the first and the only cake shop we... Read More went to. They made the entire process so easy for us. We would recommend them to anyone! :)
---
Reviewed on

12/06/2016
Whitney E
The cake was so good!!! Everyone at our wedding kept raving about how good the cake was and we are so happy there were leftover pieces for us to enjoy after our honeymoon! They also designed the perfect custom cake for our wedding.
---
Reviewed on

11/29/2016
Jennifer E
Declicious and beautiful cake!!! We got so many compliments on it. Thanks so much!!!
---
Reviewed on

11/19/2016
Catherine S
AMAZING!!! Staff was the best. Her cakes are just as beautiful as they are delicious. We couldn't have been more pleased.
---
Reviewed on

11/17/2016
Natasha G
Cakes by Gina is an absolute delight to work with. We worked with Delores and she made sure nothing fell through the cracks. She was very prompt in follow-up. Their cake is so tasty! We got so many compliments on how good our cake was. 100% recommmend, it will be a great... Read More selection!
---
Reviewed on

11/17/2016
John K
No need to go anywhere else. Cakes by Gina is not only the best tasting, they are simply the best. They designed and created the cakes we envisioned. Reliable set-up. We would rec0mmend them highly.
---
Reviewed on

11/15/2016
Sara B
My husband and I had the most wonderful experience with Cakes by Gina! The tasting was so fun, everyone we met with was kind, professional, and really knowledgeable. We felt comfortable asking questions, making changes, and they were really honest and up front about pricing. We... Read More showed them a picture of what we wanted and were able to make the photo come to life! We would use them again for other events as well :)
---
Reviewed on

11/12/2016
Olivia B
They were awesome!! We would like to immediately point out that the groom is gluten intolerant, and they accommodated us where many bakeries could not. We had tiers that were gluten free, and tiers of regular style cake. They have so many delicious flavors of cake and filling to... Read More choose from. Our cake was beautiful and delicious!! Everyone loved the cake, including the groom. They were a pleasure to work with and accommodating. If you want a beautiful, delicious, fresh (never frozen) cake, Cakes by Gina is the place to go!
---
Reviewed on

11/08/2016
Kate G
Cakes by Gina did a fantastic job!!!! I was my own wedding planner and they were easy to work with, recommended the right amount and were on time on the big day = no stress for me. The cake was gorgeous and as designed. I highly recommend Gina's. We really enjoyed the cake... Read More tasting - so many great flavors to choose from and the price was well within our budget.
---
Reviewed on

11/04/2016
Lisa D
Cakes by Gina did a fantastic job on both the cakes, Paul was very happy with all the detail that went into his cake and I was amazed that Gina was able to get the cake exactly how I wanted it. I will definitely recommend Cakes by Gina.
---
Reviewed on

11/02/2016
Janet P
Absolutely love the cake she made for my wedding! It looks exactly like how we discussed. The taste of the cake was great.
---
Reviewed on

10/20/2016
Tammy C
We are so happy we chose Cakes by Gina for our wedding cake. We opted to have several flavors but the peanut butter filling with marble cake was such a hit with our guests. The staff is professional and responsive.
---
Reviewed on

10/17/2016
Holly F
Cakes by Gina did a fabulous job with my wedding cake. Every aspect was professionally handled and the cake was beautiful and delicious. I would recommend her to anyone!
---
Reviewed on

10/12/2016
David N
After a successful wedding with only a few bumps I wanted to back and thank all of the vendors who helped make the day go by smoothly. Cake tasting is one of those things if everything goes well (fingers crossed), you only get to do ONCE in your life. I mean when else can you... Read More call up places and set up appointments for you to get FREE cake?! The team at Cakes by Gina was one of the few vendors that had the styrofoam cake layers. It seems so simple but it goes a long ways to visualize how big your cake will be when stacked up. They also, have pages upon pages of past cakes they have designed so you can pick what you want. Their staff actually takes the time to draw you a representation of what they will create and the results are on point! Once, we decided on how big and the design, the most important part, the cake taste and flavor! We had done some individual research and scheduled other vendors, but almost all of my friend's got their wedding cakes here so we waited to try them last. The location is a bit far out, and the strip center is not what you would expect, but the results are in that first bite. After tasting their amaretto we were sold! This is one of their signature flavors and it's so good! We had tasted a lot of other places' strawberry filling and knew we also wanted that. Their strawberry rendition was up there with the others so we knew which 2 flavors we wanted. And when I say that their cake is delicious, let me dare say it's up there with Whole Food's Berry Chantilly! And if anyone knows me, that is the Mt. Everest of cakes in my opinion. The day of the wedding, the cake arrived and it was simple beautiful, a piece of edible art! The cake was so darn delicious, that I actually ate leftover cake as one of my first meals together as a couple. If you want a cake vendor that will deliver on their promises as far as taste and execution this is your place!
---
Reviewed on

10/12/2016
Rachel W
We ordered both our wedding and groom's cakes from Cakes by Gina for our wedding last month, and I have to say they did an excellent job. During our wedding cake hunt, we went to several well known cake shops/boutiques around town but were either let down by the service or the... Read More cake quality (or in a few instances both). Our wedding planner recommended Cakes by Gina to us. Everything about our experience with them from start to finish was excellent. They take the time to get to know your style and will work with you to make something completely custom. They also let you try as many cake flavors/combos as you want, all with complimentary coffee :) All of their flavors are great and their cake is super moist. Both of our cakes were beautiful and tasted amazing - we got so many compliments on them. To make our great customer experience even better, Gina also sent a surprise "cupcake" (quotations because it was the largest cupcake I've ever seen) for my now-husband when she learned his birthday overlapped with the wedding. They care about their customers and deliver an amazing product. I would not necessary call this a budget shop per say, but certainly not overpriced either - it is a good price for the quality of product and service you are getting. I would definitely recommend them.
---
Reviewed on

10/10/2016
Monika W
This is by far the best cake you will ever have in your life. I don't even like cake, and both my cake and the groom's cake blew me away. I literally would daydream about getting to eat this cake again on my wedding day after our tasting - super moist and amazing flavors. My... Read More cake was absolutely beautiful (I opted for a naked cake with fresh flowers and it turned out exactly how I wanted it to), and my husband's cake was in the shape of his dog's face and it was hilarious/amazing. Gina and her staff were easy to work with and extremely helpful - zero issues on my wedding day, both cakes were perfect :) I will definitely be calling her up around our anniversary and ordering a small cake to celebrate.
---
Use our messaging tool to connect with vendors anytime, anywhere. Stay organized, all in one place.