Home

Capture POD Photo Booths
About this Vendor
Modern Bride. Modern Photo Booth.
Capture POD offers super stylish, highly entertaining photo booths that will keep your guests smiling at your wedding. Our modern take on old-fashioned photo booths captures flattering, high quality photos. Photo strips are fully customizable and print instantly onsite. Over 8 background colors!
Details
Online Proofing, Digital Files, Photo, On-Site Printing, Photo Props, Video Booths, Photo Booths, Social Media Sharing


Contact Info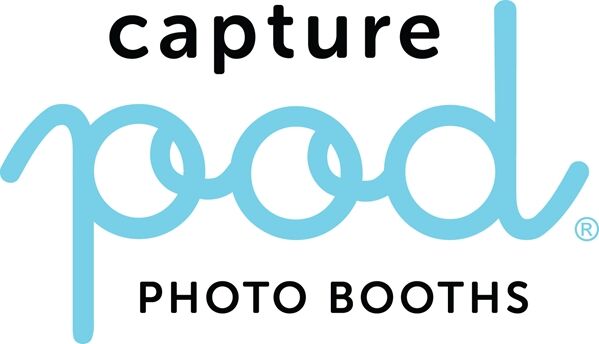 Capture POD wedding photo booth
Reviewed on

8/16/2015
I'm so glad to have found Capture POD through wedding reviewers. From day 1, the staff was so helpful in communicating with our venue to arrange a contract. Getting in contact with Alex was seamless, he was always available and quick to respond to our questions prior to the... Read More event! Our guests absolutely LOVED the Capture RAZZI. I used the gold sequin backdrop and I have the photos everywhere in my house. We highly recommend Capture POD for any wedding. They bring a lot of energy and awesome memories!!
---
Thank you Capture Pod!!!
Reviewed on

5/14/2014
Rebecca D
Danielle and Carlos at Capture Pod were a pleasure to work with. They were extremely professional and prompt in responding to all of my questions and emails. Everyone at the wedding was raving about how much fun they had at the Capture Razzi. Thanks again for helping us make our... Read More wedding day so special! I will continue to recommend Capture Pod. You guys are the best!
---
Capture POD Photo Booths
Reviewed on

2/04/2014
Dani N
These unique photo booths are a great alternative to the no-so-pretty black curtain booths. They offer customizable backgrounds and prints. Each guest gets prints, and one for a photobook they create for you. You can also text the pictures to your phone after each take. Loved... Read More them, all the extras and details make it worth it!
---
One of the funnest things at my wedding!!!!!
Reviewed on

1/13/2014
I am so grateful to Capture Pod for making my New Year's Eve wedding such a success!!!!! My husband and I had both the Capture Pod Photobooth, and the Capture Razzi open style booth at our reception and our guests really had a blast with it...It was so amazing to see our family... Read More and friends photobombing each other! Our attendants couldn't have been nicer and really interacted well with our guests. As a designer, I loved how I was able to personalize the photostrips and backgrounds with our wedding's logo so it all felt really thought out and cohesive.
---
Reviewed on

10/29/2017
Liana L
Capture Pod was amazing to work with. They added a fun element to our wedding and it was a beautiful Photo Booth!
---
Reviewed on

10/25/2017
Sloane S
Capture POD is great at marketing their products and the prices are pretty similar across the board as far as photobooth rentals go. We had no issues in the beginning in terms of signing a contract and they were in contact with our wedding planners regarding day of preparations.... Read More The issues came on the day of. I specifically went with Capture POD because they offer tons of cool features like being able to text or email yourself GIFs and actual pictures you take. Unfortunately it wasn't until the day after my wedding I realized that none of the things I had sent to myself came through to my phone or email. I reached out to them and apparently there was some sort of glitch with the machine we got and initially all they offered were their apologies and a link to the online gallery. I also noticed that the layout of the strip design was off - the boxes were misaligned and not representative of the final proof I approved. Apparently this was also a result of the machine glitch. They did a little more to reconcile this, they re-sent me all of the photos with the correct design which was nice but not convenient at all. I had to now mail these out to all of my wedding guests so they had the proper copy. This may not seem like a big deal but there are so many little details when it comes to weddings and as far as I am concerned, if I pay for a service or design, the details matter. They also gave me a $100 refund which is nothing in the grand scheme of things - they didn't initially offer this, I had to ask for some of my money back given all of the issues I experienced. They should have offered me more money and for that reason I don't think I would use this company again. I appreciate them attempting to reconcile the issues post-wedding but the truth is the machine should have been working THE NIGHT OF THE EVENT and I should not have experienced multiple issues as detailed above. Also, the attendant on duty should have tested these features out prior and previewed the printing to make sure everything was up to par and working correctly - whoever we had on duty did not do this or maybe it's not part of their job description but if I'm paying you for perfection, it should be.
---
Reviewed on

10/16/2017
Jenny L
Such a great job of keeping our wedding fun and youthful! They put together a photo album for me as well. Quality of the photos could be a bit better though.
---
Reviewed on

4/26/2017
Donna M
We hired Capture POD to bring the Capture Razzi to our wedding, and what a great decision that was! Everyone had the best time taking photos and playing with all of the props. And we got an awesome scrap book filled with hilarious photos and well wishes by the end of the night.... Read More If you're looking for that fun, something extra for your party, I would encourage you to strongly consider bringing on Capture POD!
---
Reviewed on

11/02/2016
Eduardo F
The CapturePOD crew came through with such an amazing experience. Not only was the setup a breeze but the crowd at our wedding absolutely loved using the product - everyone found it easy and tons of fun. Our CapturePOD crew was attentive, fun and incredibly patient with a slew... Read More of odd and hilarious requests from our wedding party. We are so happy to have used CapturePOD over several others we were deciding on and would happily use them again for any occasion!
---
Reviewed on

10/26/2016
Alexandra M
Thank you capture pod!! They were such amazing vendors, always attentive and responsive and especially very accommodating. They sent us our pictures in just a few days and I could not be more happy we chose them for our photobooth!! HIGHLY RECOMMENDED for a carefree and very fun... Read More photobooth!!
---
Reviewed on

9/06/2016
Alejandra d
Such great service!! Fun pictures to remember the wedding!
---
Reviewed on

6/07/2016
Candice C
Great addition to the wedding. Everyone loved the photos and working with Capture Pod was so easy! I would recommend using Capture Pod at any special event.
---
Reviewed on

5/31/2016
Amanda E
I loved how everything turned out and loved my backdrop !! You have so many options :)
---
Reviewed on

5/14/2016
Jessica G
A wedding is not complete without a photo booth.....but only if it is a capture pod photo booth! On time..great product...easy to work with! And they are constantly updating their products! Quick! go sign up before your date is no longer available!
---
Reviewed on

5/10/2016
Tia S
Such an awesome job! Loved all the photos and the staff was super friendly.
---
Reviewed on

4/18/2016
Michelle A
Everyone loved the capturepod booth at our wedding. Good choice of backgrounds and we were given a great album with duplicates of everyone's pictures. I would have liked more props, there weren't very many, but otherwise a great experience. Much better than other photo booths in... Read More Miami.
---
Reviewed on

3/31/2016
Claire M
This was one of the highlights of our whole wedding for our guests!! Never a dull moment with a photo booth is around. We used the Capture RAZZI and it was a HIT! Every age range had fun with the props and taking photos. They were on time and so responsive with every email I had... Read More prior to the event. Thank you so much for entertaining our guests and providing them a little memento from our big day to take home ---- even if they are silly photos!!!! The guest book with a photo strip and a little comment was fantastic too xoxo
---
Reviewed on

3/04/2016
Natasha S
capture POD did an awesome job. It was such a hit with our guests!
---
Reviewed on

2/17/2016
Kendra Rodriguez
It was excellent, loved their photo booth
---
Reviewed on

2/14/2016
Michelle B
I highly recommend Capture Pod for Photo Booth needs! Capture Pod was professional, great, + easy to work with; their equipment was cutting edge design + social media enabled; and everyone loved their capabilities (including my now-husband & me) such as text photo, link hashtag,... Read More share to Facebook, share to twitter, customize photostrip, etc! I choose Capture Pod b/c they had great reviews (online and by my wedding venue); they had the best prices & packages compared to other Biltmore approved Photo Booth companies; their customer service was great; the equipment (Capture Razzi) was VERY cool looking; and they were part of the approved vendors list from The Biltmore Hotel. They have a great website which i was able to read about the photo booths. When I called Capture Pod, a professional & delightful man named Alex was able to answer all my questions, countered with good questions regarding my needs/venue, and quickly provided me quotes/availability via the phone and email. They were so easy to work with to customize my photostrip layout & the backdrop - they have links to show you all options & to make selections. On day of, they worked great with my coordinator & hotel; provided great support to my guests; and even went above & beyond to provide me with an album, aside from the link with all the photos/gifs. SO HAPPY WITH THEIR SERVICES! :) A++++++
---
Reviewed on

2/09/2016
Truly the best experience with them! Their staff is accommodating, competent and willing to help you with anything you need. On site, they were easy to work with and so polite. I would recommend them for any event! And lastly, the photos that we received were awesome! Stills and... Read More gifs alike. If you're on the fence, don't think twice. Capture pod for the win.
---
the best service!
Reviewed on

1/14/2016
Maura L
Capture Pod was a hit!! I recommend for any event! great props and prints immediately. Cannot say enough great things about this service
---
Reviewed on

1/04/2016
Sylvia C
Capture Pod was a huge success at my wedding! They were on time, professional and very fun. My guests absolutely loved the photo booth and my husband and I loved the scrapbook of pictures at the end of the night. Capture Pod also sent us all of the digital pictures the Monday... Read More after our wedding. We would highly recommend this vendor to everyone we know and we plan on using them again in the future!
---
great service
Reviewed on

12/15/2015
Renee G
Professional and fun photo booth. Recommend for any event.
---
Reviewed on

12/10/2015
Victoria S
All of our guests loved the Capture POD Photo Booth. It allowed us to get pictures with so many of our guests. I loved how the pictures were texted to my guests phones. Even setting up the Capture POD for our wedding was fun! The staff was so helpful and they always got back... Read More to me within the hour! Awesome customer service. I would definitely recommend this company for ANY event.
---