Home

Cardboard Films
About this Vendor
Artistic Documentary Style Videography
So have you seen an old wedding video that looks like a really bad lifetime movie? Yes, you say? Well, it wasn't one of our films. We strive to be different. From the start, we wanted to bring a fresh approach to the most beautiful day in anyone's life, not a cookie cutter wedding video that your friends have. We pride ourselves on our beautifully shot films. We look forward to providing you with an amazing video time capsule for many date nights to come!
Details
Getting Engaged, Rehearsals + Parties, Wedding
Destination Weddings, Digital Files, Online Proofing, Second Shooter Available, Social Media Sharing, Full-Length Video, Highlight Video, Video, Photo + Video
Contact Info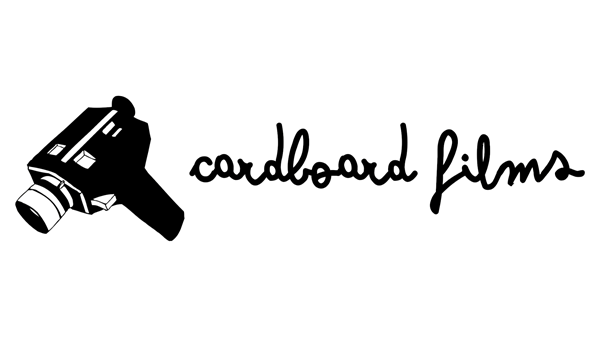 Wedding Video turned Hollywood Film
Reviewed on

7/25/2012
Karissa B
I stumbled on these guys through a friend's wedding video on facebook. We originally weren't going to get a videographer but after seeing their work I knew I would be missing out by not having a wedding video. These guys were fun to work with, showed up at our rehearsal dinner,... Read More and stayed with us our entire wedding day. We've only seen the trailer but its amazing the moments they catch. It's not your average wedding video- it truly looks like a Hollywood film about your special day!!
---
We loved Cardboard Films!!!!
Reviewed on

1/02/2013
Caitlin J
Peyton and John filmed our wedding two days ago and were SUCH a pleasure to work with. I cannot recommend them more highly and we haven't even seen our video yet!! Hiring Cardboard Films was hands down one of the best decisions we made in planning.
---
So happy I booked Cardboard!
Reviewed on

1/02/2013
Tara T
These awesome guys traveled all the way to Cleveland for my wedding this weekend, because I knew they would understand and execute the exact vision I had for my (rather offbeat) wedding. They made us feel at ease, came to so many events to film during the wedding process, and... Read More have just been so helpful and fun! Love them, and I cannot WAIT to see the finished product. Hire them!
---
Reviewed on

8/14/2017
Kate S
Cardboard Films was amazing to work with before, during, and after our wedding. The video turned out absolutely stunning and we LOVE it. They are also wonderful people in general aside from being incredible videographers. On the day of our wedding, my husband forgot his tie... Read More (yikes) and Taylor happened to have a tie the color he needed and lent it to him. Not that having the right color ties is the reason why they are a great business-- but Taylor was very kind to jump in and help make our day as smooth as possible when we came across a hiccup. It was obvious they were invested in helping us have the best day we could. We were so happy Cardboard films filmed our wedding!!!
---
Reviewed on

8/02/2017
Hannah H
Y'all. Seriously. I could cry. I had the pleasure of being with Taylor all day while Gavin was with the boys. They were both amazing to be around and made us feel so relaxed. When I finally put on my dress and did the reveal with my bridesmaids, I did not have a full length... Read More mirror in the room. I didn't realize I hadn't seen myself until later when I was doing bridal portraits. I think I forgot to find a mirror because everyone I was surrounded by including the Cardboard team made me feel so beautiful. We got along with the team so well, it felt like just a couple of wedding guest with incredible talent and a video camera. We knew we were going to love the video just from the vibe we got from being around them (+ I watched every video I could find online they did. Freaking gorgeous work). We got the trailer back.... flawless. The full film... water works. It's the most perfect reflection of the day. You can feel the love and excitement in every moment they captured. While we didn't get to work with Peyton on our wedding day, he was the one we worked with during contracting etc. We have since met him. he is also a complete delight. Also, if you are on the fence about a wedding videographer at all, don't be. It's freaking worth it 100 times over. That is, if you get some one like Cardboard Films. https://vimeo.com/203357310
---
Reviewed on

6/08/2017
Kelci C
Best wedding decision I made, minus my husband of course! One look at one of Cardboard Film's early films and we were SOLD- we had to have them shoot our wedding. We were dangerously close to not booking a videographer for our wedding since we already had a photographer and... Read More incorrectly thought that meant we didn't need them. THANK GOODNESS WE DID! Cardboard Films captured the love and fun of our wedding weekend and we celebrate our anniversary with a viewing of the video every year! They are so incredibly warm and easy to work with ahead of time and are even more wonderful when you meet them at person! Their hard work and big hearts have helped create one of our most prized possessions. I recommend Cardboard to every engaged couple I know- including my sister and sister in law!
---
Reviewed on

5/24/2017
Leslie D
If you're on the fence about hiring a videographer, don't be: hire one, and hire Cardboard Films. I promise you will not be sorry. Our photographer recommended Cardboard Films to us. Being a photographer myself, I knew how important it was to us for our wedding film to capture... Read More the essence of our day, and Cardboard Films delivered beyond anything we could have imagined. We recently had our first anniversary and watched all of our videos again, and the first thing I said to my husband (after we cried our eyes out, of course) was "I'm SO GLAD we have this." Cardboard Films gave us SO much more than a wedding film - it's truly a piece of art that we will treasure for the rest of our lives and for generations to come. The guys from Cardboard are true professionals and artists and captured our day so beautifully. We can't say enough good things about them and the product they delivered. I would give them 10 stars if I could. These guys are among the best in the business - HIRE THEM!
---
Reviewed on

5/22/2017
Molly D
The best filming crew ever! Could not have been more happy with our desicison to use Cardboard Films for our wedding. The videos they made for us are artistic, romantic and natural. They captured the day just as it was which made it even more special. I've watched the trailor... Read More alone about 100 times! That is how much I love it. Something I will cherish forever.
---
Reviewed on

5/22/2017
Bob S
You will not find a better wedding videographer then Cardboard Films! Taylor, Payton and Davis are the best in the business. Not only do they make you feel comfortable on your special day, but the results are absolutely amazing! My wife and I were so happy with the wedding video... Read More and trailer. We received countless compliments on how visually stunning it was. They find ways to make your wedding video and trailer unique. There is only one videographer I would ever recommend to family and friends, Cardboard Films.
---
Absolutely loved working with Cardboard Films!
Reviewed on

12/08/2014
Elizabeth S
I was lucky enough to get a recommendation from a photographer to check out Cardboard Films. Needless to say, I was sold from the first trailer. Their work is incredible, with special little moments (loving glances, hand holding) all interwoven with the biggies (cake cutting,... Read More first dance) in a way that's just beautiful. My family and friends loved spending time with Taylor and Payton on our wedding day too, they were very chill and laid back yet professional. They made sure to get the shots they needed to make the final edits come together. I was thrilled with the trailer, ceremony and reception films! They blew my expectations out of the water and I will treasure our films for so many years to come.
---
You won't be sorry!!
Reviewed on

5/04/2013
katie w
Listen up Brides and Grooms, the talented folks at Cardboard Films are AMAZING! You have no idea how a simple video is going to impact your life, I know everyone budgets when it comes to planning a wedding.. but just like everyone says "don't skip out on photography" DO NOT skip... Read More this. I cant express to you how much this video means to me, my husband, and especially our family. Photos are important but they're just still images of the day and having a video you can watch over and over again really has its own special place in our hearts. Believe me, I've watched ours a million times and its only been 24 hours. haha :) Do yourselves a favor and let Cardboard Films and the kind hearted guys with so much talent be a part of your big day, you wont be sorry!!
---
Wonderful Videographer
Reviewed on

11/24/2012
Laura M
Taylor and Matt were amazing to work with from the beginning. We filled out the paperwork and paid the deposit. I sent one "check-in" email about a week before the wedding to make sure that we were all set. They arrived early everywhere they said they were going to be, and... Read More their interactive personalities helped to make the whole process of them filming you not seem so awkward. I can't wait to see the finished product because the trailer was amazing. Thank you so much Taylor and Matt for capturing our day!!
---
Wonderful to work with!
Reviewed on

11/14/2012
Marc M
Taylor of Cardboard Films was all around wonderful. He got every shot he needed without changing anything in the day. We went on with the day exactly as we needed to and he worked around everything.
---
Congratulations! You have found your videographers
Reviewed on

10/31/2011
Irene M
We are so grateful to our great friends (shoutout to the Hartnetts) for introducing us to Taylor and Matt of cardboard films. We were just 8 weeks out from our wedding and came dangerously close to celebrating our big day without the best thing to happen to our wedding. Taylor... Read More and matt have a talent that is unparalleled by other videographers. They are incredibly gifted. They are awesome company, brilliant creativity and totally professional. The trailer they made, just two days after our wedding, was the best possible way to relive the day over the following weeks and our wedding DVD has to place among our most valued possessions. We not only recommend them with pleasure, we hope our family and friends can be as lucky as we were to be given the gift of their creativity. Cardboard films rocks!
---
Let's just say they make you feel like family!!
Reviewed on

10/26/2011
Emily V
I don't even really know where to start about my new friends, Taylor and Matt. They made us laugh and feel right at home and they make the BEST videos and capture ALL of the moments. Having a wedding is very stressful but these guys made me feel calm. They were there to film... Read More the wedding but by the end of the night, they felt like family. In fact, we are inviting them over for Thanksgiving! HAHA! You can tell that they take their time creating the beautiful masterpieces. If you are wanting a company that will offer you professionalism, quality work and moments of laughter, then this is the company for you. Thank you, Taylor and Matt. You both are amazing...
---
Cardboard Films
Reviewed on

10/18/2011
Jennifer C
These guys were utterly amazing! They filmed us from the rehearsal dinner to the day of and all the way to the end of the night! We had a great time with them and can't wait to see the finished product! They are so professional and have really unique ideas! Would definitely... Read More recommend them to anyone to use!
---
Meet The Owner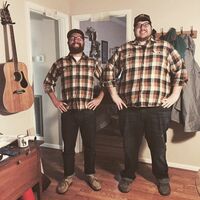 Taylor and Payton
College best friends and bandmates, turned business partners, we've been friends for way too long. Both natives of Tennessee, we love what we do. Film is a huge part of our lives and we hope our talents have made countless memories for our clients.