Home

Carol Lynn Originals & Events
About this Vendor
Making your Memories Beautiful with Flowers
We are honored and privileged to work with beautiful flowers everyday for weddings and events. It is such a delight to be surrounded by the joy they bring. Located in the heart of the Bluegrass, owned and operated by family now in the third generation.
Details
Aisle Decorations, Centerpieces, Pedestals, Vases, Wedding Arch, Decorations + Accents, Bouquet Wraps, Bouquets, Boutonnieres, Flower Arrangements
Contact Info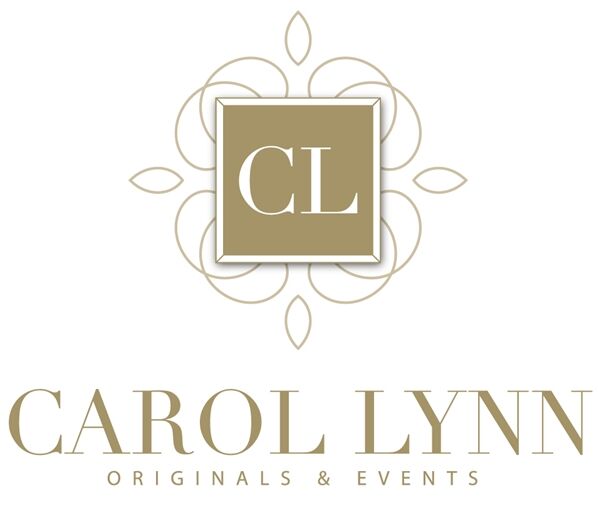 Reviewed on

8/02/2016
samantha h
Ruth was great, she really worked quickly on the short notice I had given, also with my budget and the arrangements were gorgeous! Thanks again for making my big day extra special!
---
Reviewed on

7/31/2016
Amanda W
I absolutely adored my flowers! They came out better than I had envisioned. I couldn't be any happier with the service that I received from this vendor, and would definitely recommend this florist for other weddings!
---
Reviewed on

6/18/2016
Sarah T
Carol Lynn Originals is locally owned and operated by Ruth Babcock, who did an outstanding job with our floral arrangements. She worked hard to understand what I had in mind for our bouquets and centerpieces and made it a reality, all while paying careful attention to our... Read More budget.
---
Reviewed on

10/07/2016
Heather G
Carol Lynn Originals provided the bouquets, bouttoinnieres, and corsages. We chose not to decorate with a floral them. The flowers were absolutely stunning! All of the guests commented on them. Highly recommend this vendor. Wonderful to work with, very professional and polite.
---
Reviewed on

10/01/2016
Sonya H
Ruth Babcock was our wedding florist, and the flowers were just beautiful. She meets with you before the wedding to figure out exactly what you want and creates a pinterest board with images so you can always have visuals ready. She was on time and really worked toward wedding... Read More success. Would recommend!
---
Reviewed on

9/22/2016
Tiffany B
Ruth was amazing! When I first started planning my wedding I knew nothing about flowers, I just had pictures of what I thought were pretty. She helped walk me through each flower and arrangement, helping to develop my dream wedding. On the day of she was great! Set everything up... Read More and decorated everything that needed to be done. It all looked amazing! My bouquet was beautiful and everyone raved about how the flowers looked so good and helped to set the tone of the wedding. I would recommend her to anyone!
---
Reviewed on

8/20/2016
Marcie B
We could not have been happier with our flowers! Ruth Babcock at Carol Lynn took great care of us. She was friendly and professional. Ruth was the first florist we met, and of course, we wanted to compare services and prices around town before committing. Carol Lynn Originals is... Read More by far the best service and value in Lexington! Ruth began by asking me to Pinterest some flowers and wedding themes I liked. We compared my vision to what was available seasonally, and she created a new Pin board with me at the shop. She was able to take my ideas, combine it with her expertise, and create arrangements that I absolutely adored. It was great to sit down together and see (from her grower's website, not stock photos online) exactly what I would be getting. I emailed her a few questions and ideas, and she responded quickly with suggestions and feedback. When I needed to whittle down my budget, Ruth helped me substitute a few flowers so that the vision remained the same, but I stayed in budget. On the day of the wedding, she delivered the bouquets to me at home, set up the decor at the church and centerpieces at the reception. It was all flawless and exactly what she had promised--I had nothing to take care of or worry over! When it was all over, Ruth took down the decorations. That was especially important to me, because my family and wedding party were not doing chores that day, they were just enjoying the festivities. Ruth's (and CLO's) reputation among the wedding pros speaks for itself. She is the best at what she does, and I would choose her for any event I have in the future!
---
Reviewed on

8/02/2016
FAIRY TALE WEDDING! Absolutely stunning flowers for our wedding. Ruth and the team did an exceptional job brainstorming and finding the perfect "look" for our barn venue. Couldn't be happier!!
---
Reviewed on

6/09/2016
Pam B
Gorgeous flowers! Perfect array of colors for bridal bouquets & arrangements. From my photographs of the wedding ceremony site (top deck of a chartered riverboat) in another city, she designed & assembled the perfect back drop for a riverboat wedding ceremony. Even the groom... Read More paid attention to & loved the flowers. We picked up our own flowers, but she made it easy for our decorators. Thank you Ruth Mitchell Babcock & Carol Lynn Originals & Events. 😊
---
Reviewed on

11/13/2015
Sarah S
Ruth was awesome in helping me make my vision come to life with my bouquet and all the floral decor. Just as importantly she also helped me stay within my budget. I couldn't have asked for a better experience! She brought all the bouquets straight up to the bridal suite and she... Read More showed me how to carry my bouquet correctly and how to hold it for the best angles in photos (it was a rather large cascade bouquet).
---
Reviewed on

11/09/2015
Victoria M
Ruth is fantastic! She is experienced and very creative. She was very budget conscious and accommodated our needs. The flowers were absolutely beautiful - especially my bridal bouquet. She exceeded our expectations and was a pleasure to work with! Highly recommended!
---
FanTAStic Flowers!!
Reviewed on

12/08/2014
Micha H
I had such a wonderful experience here. Ruth Babcock, the owner, handled my wedding personally. She was so sweet and patient when we first sat down and went over everything I needed for my big day. She said flowers should never be something the bride stresses over. And I didn't... Read More have to! Everything was so beautiful, and she even special ordered flowers for me so I could have my dream of having dark purple flowers. They were so beautiful, they stayed alive and in vases in my house for the next four weeks after the wedding. I would recommend her to any bride who wants a beautiful, stress-free day.
---
Flowers and Event Planning
Reviewed on

8/31/2014
Taylor H
Ruth at Carol Lynn Originals and Events not only did the flowers for my wedding, but also did the day-of coordinating. Ruth was easy to talk to, detail oriented, and so friendly. She did exactly what we wanted, but also made sure we had not overlooked small details that... Read More brides may miss! She truly made our day run so smoothly! Ruth's flowers were also gorgeous! When looking for florist, I had a hard time finding someone who I felt truly understood exactly what I wanted. Ruth used pictures, and my own pin board on pinterst to help make sure she was giving me what I wanted. She was also very considerate of my budget and did not pressure me to add extra things that I did not feel were necessary. When the flowers arrived, I was beyond impressed by how well they turned out. I LOVED my flowers and got so many compliments!
---
So Beautiful!
Reviewed on

4/23/2014
amanda g
I came across Carol Lynn Originals at a bridal show in Lexington, KY. Immediately afterwards, we set up a time to meet with Ruth. Her meetings are so creative! We brought pictures of example bouquets and she immediately got to work bringing up pictures all across her computer... Read More monitor so that we could begin piecing together the flowers we imagined. The best part - she saved the images to a Pinterest board for us to access and review when we were home and with a clear mind. She was honest about what would and would not look good (or smell good!) and made our budget work for us. Our photographers, families, and friends were gushing about the bouquets and boutonnieres! Absolutely beautiful.
---
Beautiful
Reviewed on

10/14/2013
Emily W
I went into our meetings only knowing that I wanted succulents in my bouquet but I didn't have any ideas on the overall look. Ruth took what I liked and what I wanted and made something stunning. We also had a different style for the centerpieces and she hit the ground running... Read More with my ideas and brought it to life. The day of the wedding Ruth was setting up and we had to make some last minute changes due to rain and while I was having a "moment" she was there helping me through it and making sure that I didn't compromise what I wanted for what was functional for the space. She was great to work with and I would recommend her to everyone I know!
---
Great
Reviewed on

10/03/2013
Kathy S
Great business. Flowers and decor were beautiful. Ruth is wonderful to work with. Would recommend to others.
---
The BEST!!!
Reviewed on

10/02/2013
K G
Carol Lynn Originals and Events provided the flowers for my wedding ceremony and reception. We had about 350 guests in attendance, so they had their hands full! The flowers were stunning and were done perfectly to match the simple, elegant style I wanted for my whole wedding... Read More day! When first meeting with the florist, I knew very little about flowers, but I did know what "look" I wanted for my big day. By telling them I wanted a classic and elegant look, they were able to pull together the perfect flowers for my tastes and getting to know me. Also, they knew my budget and could help me steer away from any flowers that may have been too high for my budget. Then, once the wedding day arrived, the took care of everything! The bridesmaids and bride bouquet were BEAUTIFUL!!! Everything was at the church and I didn't have to worry about anything when it came to my florist. Then, I arrived at the reception with 35 tables of amazing arrangements. Carol Lynn Events has the special touch and they are just wonderful to work with! Thanks for everything you did to help make my wedding day perfect and a day I'll never forget! Love you all!!!
---
They are the BEST!!
Reviewed on

10/02/2013
camille s
Ruth with Carol Lynn Originals was great!! From our first meeting to discuss the flowers for my wedding she understood what my vision was. She not only did the flowers for my wedding, but she also did the flowers for my bridal shower. From simple to ellaborate, Ruth's work... Read More sticks out as the best. Her work is amazing, and I plan to use her again for both big and small occassions.
---
Flowers were Stunning!
Reviewed on

8/22/2012
Alecia F
Ruth was so wonderful throughout the entire planning process and I was so happy with all of the floral arrangements. We were planning our wedding from Virginia, but Ruth worked with us over the phone and over pinterest to plan out our vision. My husband and I had different ideas... Read More about flowers and she knew exactly how to mesh what we both wanted into something beautiful. The flowers were all a wonderful quality and everything from table arrangements to bouquets matched the vision for our wedding perfectly.
---
Best bet for a bugdet bride
Reviewed on

9/06/2011
Megan M
We bought all of our bouquets, memory flowers and boutonniers through Ruth for dirt cheap. She will ask you questions about your dress or your vision and wedding colors. From there she will show you the specific flowers you requested and various shades of the color. She works... Read More with you to give you an idea of how big the bouquets will be and the necessary flower type to make the bouquets look their best. I went with white roses and calla lillies for my bouquet and paid only 65 for an 8-10'' diameter bouquet. We couldn't have been more pleased with the final outcome!!
---
everything you need
Reviewed on

3/16/2011
melissa h
Not only do they have what you need for flowers but they have so many other items that will go with the colors you need. A one stop shop
---
Beautiful!
Reviewed on

9/07/2010
Camille C
I adored my flowers! I wasn't sure what I wanted or needed and they walked me through everything offering suggestions and advice. I loved the flower arrangements I receieved. And my bouquets were perfect. Thank you Carol Lynn Events!
---
Meet The Owner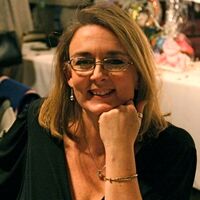 Ruth Mitchell Babcock
I was literally born into the Floral business! My grandmother bought our Store 62 years ago when my mom was just out of HS. My passion for flowers & more specifically Weddings & Events has grown over the 30 years that I have been "officially in the family business". It's so exciting to meet with brides & see their vision organically come together. From the beginning on a Pinterest board to wonderful flowers arriving the week of the wedding, to putting it all together as the vision comes to life on their Wedding Day. I want my brides to feel at ease, like they are a part of our Flower Family!
Use our messaging tool to connect with vendors anytime, anywhere. Stay organized, all in one place.