Home

Ceremonies of the Heart - Rev. Deb Viola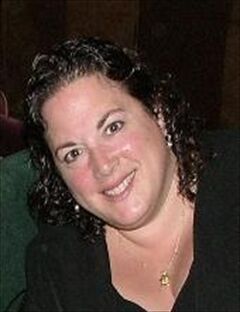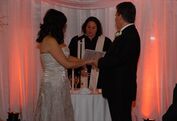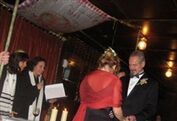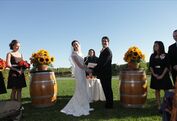 About this Vendor
Ceremonies of the Heart - Rev. Deb Viola
I am an ordained Interfaith Minister & licensed wedding officiant. I specialize in heart centered & personalized wedding ceremonies that reflect your love & beliefs. Let's create a ceremony that will live in your hearts forever. All couples welcomed!Marriage equality! Minister & Rabbi team avail.
Details
Civil Union, Commitment Ceremony, Interfaith Ceremony, Same Sex Ceremony
Buddhist, Catholic, Christian, Interfaith, Jewish, Muslim
Contact Info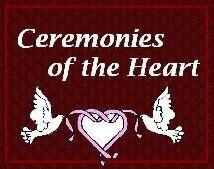 2470 North Jerusalem Road, North Bellmore, NY
Reviewed on

9/29/2015
Monica L
Rev. Deb MADE our wedding! The ceremony she created for us was personal, spiritual, uplifting, and just utterly beautiful. We met with her only once before the big day, and we had people coming up to us after the ceremony asking how long we'd known her, shocked to hear the... Read More truth, thinking we'd known her forever. One of our groomsmen who was getting married a few weeks later was mad he didn't know about Rev. Deb before that day, because he wished he could have booked her for his own wedding after being part of the ceremony. The process from start to finish was pretty simple – we met with her once, discussed the types of elements we wanted to include in our ceremony, and from there went back and forth over email a few times regarding the ceremony she had drafted. She has some beautiful ideas and excerpts to include, and every single person has since said it was the most beautiful and original ceremony they've ever seen. On the day-of, everything went perfectly, except I actually forgot to bring our marriage license to the venue! I panicked (obviously), but Rev. Deb kept me calm and started talking through all the different scenarios so we could have the license signed before we left the country for two weeks (since the paperwork needs to be sent in within a certain window after the ceremony takes place). She even offered to have us drop by her house on our way to the airport the next day and use her family members as witnesses if necessary! Luckily, a few of our guests were able to retrieve it from our hotel in time, but it was amazing to know she would have done anything to help us out and make sure we didn't have to worry. If you're looking for a personalized, touching ceremony that really speaks to the couple getting married vs. a generic, templated ceremony, Rev. Deb is your gal! We can't thank her enough for making our day so special and memorable!
---
Heartwarming Ceremony
Reviewed on

10/22/2013
Kelly-Ann K
Deb put us at ease from the moment we met her at the Westbury Manor Open House. She was kind and warm, which is exactly what we were looking for in an officiant to marry us. She asked us some great questions when we met with her to incorporate into our ceremony but we... Read More certainly could have never anticipated the beautiful ceremony she crafted for us. She even added some personal touches based on what we spoke about that surprised us and it made it even better than we anticipated. She is a lovely person and my husband and I would 100% recommend her.
---
Ceremonies of the Heart - Rev. Deb Viola & Rabbi Sara
Reviewed on

9/03/2013
Magan G
We choose Rev. Deb & Rabbi Sara for our interfaith ceremony and it was fantastic! They gave many different options for the ceremony so we were really able to cutomize it to be a true representation of us. They both gave our guests a good description of us/our love/our... Read More relationship and how we feel about each other. Many of our guests commented on the ceremony and said they really enjoyed it and it was a great combination of the two faiths. Thank you both again so much for making our day so special and a great representaion of us!
---
Reviewed on

11/04/2015
Keelin k
We loved Reverand Deb!! We came to her a short notice after deciding our original officiant wasn't going to work out. She was so professional and personable. She made our whole ceremony so personalized, everyone keeps raving about it. We couldn't have asked for anything better.
---
Reviewed on

11/02/2015
jacqueline t
We were so honored to have Reverend Debra officiate at our wedding on 10/10/15. We met her 8 months earlier and we knew she was perfect! She is warm, friendly, intelligent and had great ideas for our ceremony! The day of our wedding our guests couldn't stop talking about the... Read More ceremony and neither could we! Rev. Deb did an amazing job! Look no further for your wedding!
---
Reviewed on

10/25/2015
Rev Deb was raved about by our guests as "one of the best ceremonies" they have ever attended. From our initial meeting to our ceremonial end, Rev Deb provided us a sense of ease (and I was nervous). She assisted us in finding our perfect wedding venue, our photographer, and... Read More best of all gave us a copy of our ceremony as a gift to forever preserve the memory. Thank you Rev Deb for everything. Please consider ceremonies of the heart for your special day!
---
Reviewed on

10/20/2015
My wife and I had Reverend Deb officiate our wedding on 10/9/2015. We met with Rev Deb after attending a previous wedding the year before where she was the officiant. Even before meeting her we knew she was the one we wanted officiating our ceremony. Her attention to detail and... Read More personal touches really made the ceremony ours. She was PERFECT! She fine-tuned our ceremony exactly to the way we wanted. Not even missing a beat while mentioning the things my wife and I love about each other, and even including some beautiful words about my father who is no longer with us. After the ceremony, while speaking to my family and friends, the first thing that everyone said to us was how much they LOVED the ceremony. It was everyone's favorite part of our special day. If you're looking for an officiant, look no further, Rev Deb Viola is the one for you! Deb even mailed our marriage license for us, and gave us a binder with our ceremony printed out so we can look back on the beautiful words she said about us. Thank you, from the bottoms of our hearts, Deb, for such a beautiful, amazing, and memorable ceremony that we can look back on for years and years to come!
---
Tom & Jackie
Reviewed on

5/27/2015
Rev Deb made our wedding personal and special. She guided us along the way and made things easy for us to decide. She spoke about us as we had been longtime friends. We didn't want anything to religious but still spiritual, she made that happen. Rev Deb was great!!!
---
Perfect ceremony!!!
Reviewed on

4/23/2015
Allie M
Rev Deb is absolutely wonderful! So many people said to us after the ceremony how great it was. She really helped make it our own which was really important to us. We made lots of changes especially to our own vows right down to the last day and nothing was ever an issue. She... Read More was so easy to work with, it made the whole process really special. We HIGHLY recommend for your special day. THANK YOU CEREMONIES OF THE HEART!!!!
---
Ceremonies of The Heart
Reviewed on

10/27/2014
Rev Deb Viola is a warm ,kind and supportive officiant. She made our ceremony very special with her inclusive, inviting personality and her wonderful sense of humor. We would not have wanted anyone else to marry us!
---
Great!!
Reviewed on

9/12/2014
Christine G
Rev. Deb was a great choice for our wedding. Our ceremony was very personal and perfect. We got so many compliments on it. People loved that she included how we met into the ceremony. There was the perfect a amount of humor and mush, which was just what we wanted. We highly... Read More recommend!!! :)
---
Amazing!
Reviewed on

11/04/2013
Jamie L
Ceremony was amazing! Rev deb did an amazing job!
---
Rev. Deb Viola takes charge
Reviewed on

8/26/2013
Jodi T
Rev. Deb was very on top of everything. She worked well with Rabbi Frank. Deb took care of everything. She wrote out a great ceremony. Unfortunately, when asked to shorten a section and get back to us with it, she never got back to us with the final draft. It would have... Read More been nice to see it prior to the day of. There was one incident that rather upset me with the way the ceremony went. We asked for a ring warming. That was approved of by both of our officiants. However, we felt that Rev. Deb being a Reiki Master, would be the better one to lead that section. We felt that the energy she could provide would not only place the energy we were looking for into our rings, but the symbolism was appropriate. Our Rabbi was under the impression that that would be a section he would perform. We asked Rev. Deb numerous times to take care of the situation because we did not want to offend Rabbi Frank. Not once was it brought up to Rabbi Frank, and he ended up performing that section. And while the ceremony was beautiful, there was one more thing that bothered me about the way the ceremony was performed. The day of, she told us that if in our vows we did not state the following words, our marriage would not be legally binding. "I take ____ to be my lawful wife/husband from this moment to my last". While I do not object with the sentiment in this, I do object to being lied to about needing to add something to our already laid out vows. It is not the vows that make a marriage legally binding, it is when the signed certificate is sent to the state that does. But while I had these griefs with the behind the scenes, the ceremony went off without a hitch and everyone thought it was the sweetest ceremony and most original that anyone has seen. So the only people to know that there were issues were me and my husband.
---
All I Could Have Hoped For
Reviewed on

7/26/2013
Maria P
We contacted a few officiants we had found online and Rev. Deb had an office convenient to us. When we met with her, she made us feel so comfortable. She asked us about how we met, our families and what we loved about each other. She then offered us many ways to create a... Read More ceremony that truly expressed who we are. Our ceremony was wonderful! Everyone remarked at how personal and meaningful it was! She even gave us a keepsake copy of the ceremony. Her price was very reasonable and she helped us to have a wedding day that our entire family will never forget! Maria Brennan
---
Great ceremony but frustrations behind the scenes
Reviewed on

12/30/2012
Jennifer M
While the wedding ceremony was beautiful, I was irritated on the wedding day when Rev. Deb showed up 1 hour late (luckily we had built in time so this wasn't too bad) due to her previous wedding running late. Once she arrived one of the first things out of her mouth was... Read More regarding our remaining payment. While it is understandable that she would want the remaining money owed to her, she could have handled it differently, especially since she was so late. I also had to email her numerous times to get responses when deciding the specifics on our ceremony. I must say again that the ceremony turned out beautifully, but it was aggravating dealing with these other issues. She also left a binder with us which includes all the details from our wedding, however, there are numerous typos and errors.
---
Lovely ceremony
Reviewed on

11/29/2012
Jeannette R
When I first contacted Rev Deb I was looking for a short but sweet ceremony, nothing extensive. My husband and I met with Deb once and when she sent me my first draft, I was in tears. Only after meeting us for a little while, she was able to put together one of the nicest... Read More ceremonies with some details of our relationship and our personalities. I received many compliments on the ceremony and how lovely it was. Rev Deb was a pleasure to work with. She was responsive with questions and showed up on time and ready to go the day of. She is definitely worth meeting with.
---
Love Rev. Deb!
Reviewed on

10/19/2012
Katherine F
Rev. Deb did such an awesome job officianting my wedding a couple of weeks ago. My fiance and I were able to meet up with her a few months beforehand in order to share some details of our relationship with her. She then took what we shared with her and turned it into a very... Read More personal ceremony. Also, there was a minor mic issue at one point during our ceremony and she handled it very professionally. I'm so happy that we went with her as our officiant.
---
Rev Deb is the BEST
Reviewed on

7/31/2012
Felicia T
Rev Deb is incredible. She was so professional and every one of our guests commented on what a wonderful job she did with the ceremony. She is awesome. She took time to get to know us and incorporate it into our ceremony. I would recommend her services to EVERYONE.
---
Our Ceremony was amazing!
Reviewed on

6/25/2012
Cera
What can i say, we had Reverend Deb from Ceremonies of the Heart and she not only did my wedding but also my older sisters wedding 5 years ago. We love reverend Deb! Even with my husband and I being out of state, it was like we had known her for years, she was very good at... Read More answering emails and phone calls going back and forth. She even let us personalize our ceremony, we didn't want something that we had to choose from a pre cut cookie cutter feel out of a book, so we actually took part in making our ceremony up :) exactly how we wanted. I was appalled when i was looking at other officiants who REFUSED to let us make our own ceremony from readings and sample ceremonies online, we had other officiants actually have the nerve to tell us that if we made our own ceremony it would come out horrible. But not Rev Deb :) She was willing to work with us from the start, after all the ceremony is the most important part! We are a kind of unique couple and wanted to incorporate different traditions and she was always on board with us :) She not only recited a beautiful ceremony but also performed a sand ceremony and a hand fasting with us. We got so many compliments from our guests on how beautiful and different our ceremony was and it wouldn't have been possible without Rev Deb. Highly recommended!
---
completely customized ceremony
Reviewed on

7/17/2011
Diane M
I wanted a unique and non-denominational, secular but spiritual ceremony (my husband is more traditional and we needed to blend these things). Reverend Deb met with us for two hours to get to know us, sent us a very detailed set of choices with some wonderful quotes and ideas.... Read More I was so busy, I barely communicated back but she nailed what we wanted from the little I said. In addition, She was warm, funny and very authentic and the ceremony was perhaps the best part of our wedding. I recommend her highly.
---