Home

Chez Hay Catering
About this Vendor
Your Urban Downtown Wedding Spot
At Chez Hay, we have one goal: to make your event exceed even your own expectations. Hearing guests "ooh" and "aah" is what makes our job worthwhile. Our staff can assist you in anything from creating the perfect menu to entire event planning. At your place or ours, keep us in mind for any occasion.
Amenities + Details
Amenities
Handicap Accessible

Reception Area
For more details about amenities, please message the Venue.
Bar + Drinks, Cakes + Desserts, Food + Catering, Planning, Service Staff
Contact Info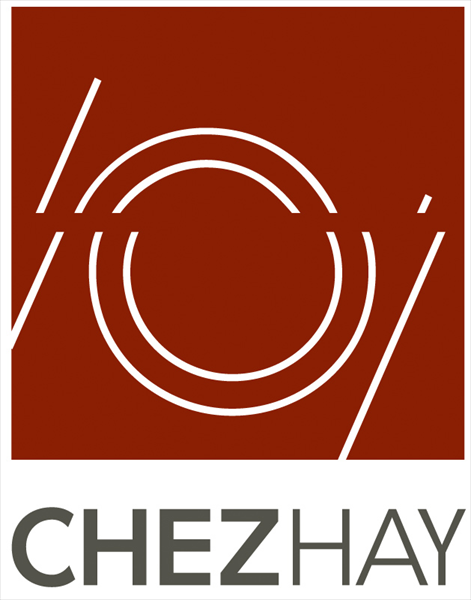 210 North 14th Street, Lincoln, NE
One of my best wedding choices!
Reviewed on

7/10/2012
Julia O
Selecting Chez Hay, hands down, was one of the best decisions I made in the entire wedding planning process. The space is beautiful, and I can't lie, was the entire reason I picked it. But they are so much more than a beautiful location. They were always available when I had a question or concern (right up to the day of my wedding). On my wedding day, I didn't have to worry about anything at the site; they took care of everything. What I wish I had known when I booked was how GOOD the food was. I went to my tasting and could not believe how delicious the food was, and it was just as good on my wedding day! A month later I am still getting comments on how wonderful my reception was and I could not have had my dream day without the help of Chez Hay!
---
Great Wedding
Reviewed on

7/10/2012
Erin H
All of my guests said the food was amazing. My only complaint is the pork was a little on the dry side. The beef was delicious. My mom got boxes of the leftovers to bring home, I hadn't even thought about that. Loved the location, the room was perfect; it looked beautiful. Wait staff did an amazing job. Prior to the wedding all my questions and concerns were addressed promptly. I never had any issues getting ahold of anyone. I wish the rest of my day could have been as easy and stress free as the reception. It couldn't have gone any better. Thanks to Chez Hay.
---
Best reception food ever
Reviewed on

9/17/2011
Cinnamon D
I arrived a month before my wedding for a food tasting with another company, only to find that they had gone out of business. Stating it minimally I was panicked! I called Chez Hay that afternoon balling my eyes out hoping they were available. Lucky for us they were !! Our consultant meet with us the next day and we were able to plan an amazing meal. Everyone has said our wedding meal was amazing, maybe even the best reception food ever !
---
Beautiful, helpful, and delicious!
Reviewed on

7/07/2015
Crystal S
We knew Chez Hay was the place for our wedding as soon as we walked in. The venue is so unique (exposed brick, high ceilings, and so much natural light) and the associates were helpful right off the bat. The day of our wedding everything went so smoothly. The staff was so friendly, helpful, and flexible. They worked with us on last minute changes, made us feel at ease, and did everything with a smile. We have gotten so many compliments from our guests about the food (everything tasted spectacular, you can't go wrong) and the venue itself. We honestly could not have asked for a better wedding reception, it was everything I dreamed it would be!!!
---
Loved it, just would have tweaked some minor things.
Reviewed on

5/29/2014
Sarah P
The food was absolutely delicious. Everyone was ranting and raving about how great the quality and taste was. I was very satisfied. It was pricey but worth it. The venue itself was absolutely beautiful. They were very helpful and attentive when I needed assistance. There were only three things I would have changed. 1. I was really disappointment they didn't dim the lights for my first dance with my husband. 2. If I am paying the amount I am for food and service, servers should not be wearing black skinny jeans and bandannas. I'm definitely not against these things in real life as I wear them myself. But this isn't about you looking cute and standing out. You need to look professional. 3. I had guests complaining that the servers were rude and felt that they were rushed in finishing their food and drinks. The servers also started breaking down tables while we were all still dancing on the dance floor and this really offended me. It was only 9pm and we had the venue until 12 am. I feel that in rushing to clean, they made a lot of the guests think that the reception was ending early and as a result, they ducked out early. It is a wonderful place. Just communicate your expectations and standards and you will be fine.
---
Great Day
Reviewed on

4/22/2014
Janece P
My wedding day was perfect. This was a fantastic venue for our reception. The room is beautiful and easy to decorate. We had about 140 guests and everything fit perfectly. The food, a carving station buffet, was delicious. We also used Chez Hay for our cupcakes, which were also great. There was not really a wait at the bar for anyone, which was appreciated. I am very glad we had the reception at Chez Hay. That being said, the service provided, in general, was lacking. I did not feel like my business was appreciated. The planning staff did not go above and beyond to be helpful or friendly. They had to be sought out for information or assistance. For example... at our tasting (which I had to remember to request, or they wouldn't have reminded me that it was an option), we were handed our estimated bill and then the individual started to walk out of the room as the meeting was over. As much as we paid for the room, food, drinks, etc., the service leading up to the big day was very disappointing. It definitely requires the bride to be more on top of everything - which can be challenging if you haven't planned a wedding before! Again - my wedding reception was amazing, largely due to the great room, food, and atmosphere. I would recommend Chez Hay to anyone considering it. I would also warn you to be prepared to ask lots of questions and be up front with your requests and expectations.
---
Beautiful
Reviewed on

1/21/2014
Alicia K
This was an amazing place to have our winter wedding. The lighting and the big windows made for a beautiful evening. The food was absolutely amazing. Pricing was fair, but I felt like there was always another charge coming up for something random...no necessarily a place for someone on a strict budget. The consultant that is new is very nice but is new so wasn't very helpful when asking about what people usually for do for things like open bar vs. partially cash bar, or how many their appetizers serve. Overall, I'm very glad that I went with them because it was beautiful, but the planning process wasn't always the easiest...just be persistent!
---
Great venue, difficult service
Reviewed on

10/26/2013
Michelle G
Overall, I'm very happy we had our reception here. The venue was beautiful and intimate. It is a perfect size and very comfortable. Having the head table on the other side of the dance floor worked in our advantage. We were able to eat our dinner and still have a good amount of people come talk with us! The food was amazing! Sean was great to work with, very creative, and very helpful. He made a custom menu for us and it was out of this world. Working with the staff leading up to the reception gave me a headache and led me to hire a wedding coordinator. At one point, it took over a month and a threat to get my contact person, Dana, to respond to me. Paperwork would get lost often, and I would need to repeat myself and double check everything to make sure it was done correctly (because it was often not right). If I had to do it again, I would still go here because it was so beautiful and the food was wonderful.
---
Awesome
Reviewed on

10/15/2013
Jen L
Chez Hay was very accommodating and I happened to be very sick when I arrived to the reception and they did anything and everything to make sure I got crackers, sprite, etc. to make me feel better. They boxed up my leftover food and sent them home with me! They were great!
---
Architecturally Stunning + Great Food!
Reviewed on

8/25/2013
kristin
We chose Chez Hay to be our wedding reception venue because the food they produce is amazing, but also for the space itself. It's exposed brick, wood trusses, beams, and columns are beautiful by themselves that we didn't need a lot of other decoration = BIG savings. The large dance floor was perfect for the live band and DJ we had, everyone had room to dance!
---
Amazing food and great service!
Reviewed on

8/09/2013
Rae M
We used Chez Hay for our wedding catering and they were AMAZING! At most weddings it seems like the food is decent at best, but our food was so great that guests were raving about it moths after! They brought everything to our venue about 30 minutes outside of town, set everything up perfectly and without a fuss and tore down just as smoothly. Sean was out chef and he did a fantastic job of customizing our dishes. We had a lavender themed outdoor wedding and he made several alterations to the menu to use lavender in the food! It was such a great touch and not over the top at all. I would recommend these guys to anybody, they are great to work with, honest, reliable and make great food! TIP FOR THE COUPLE: ask someone to box you each up a plate of food to take to the hotel after the wedding. The food was so good but we were so busy we didn't get to eat enough at the wedding and were wishing we had some to take with us after we go to the hotel. Trust me, this is a life-saver! Plus, more of an opportunity to enjoy what you bought!
---
Wonderful reception hall!
Reviewed on

7/07/2013
Gina
Chez Hay did an amazing job for our wedding! All our guests were so impressed! The food was beautiful and delicious and the hall was so nice! The service was amazing, they really care about what you want! Would definitely recommend them to anyone!:)
---
Exceptional in MOST Areas
Reviewed on

4/16/2013
Corrie T
When it comes to a venue in Lincoln, you can't beat Chez Hay. The space is great; big and overlooking downtown. As other brides said, they are great at answering your questions. I had a lot of them, and they would usually get back to me that same day with an answer. However, it seems that they do have quite a high turnover with staff. It never was a problem for us, but don't be surprised or alarmed if someone you are speaking with (or meet with) is no longer working there the next time you contact them. My only complaints would be about the wait staff and the food quality. When telling people that we were having our reception at Chez Hay, everyone would immediately comment on how good the food was. When we had our tasting prior to the wedding, we agreed, it was excellent! However, between our tasting and the wedding itself, apparently they hired a new chef. Our food was nothing like we tasted, it didn't taste fresh and it was dry. We opted for cupcakes instead of a wedding cake. For having a pastry chef on staff, they were incredibly disappointing. They were not consistent at all (most of them barely filling half of the cupcake liner) and almost looked like a high school home-ec class had baked them. The wait staff did not refill waters, and were rude when I (the bride!) asked them for anything. My father-in-law went down the Monday following our wedding to pay our bar bill and gave them feedback about the food. They did give us a discount and explained to him that they had a new chef. All in all I would definitely recommend Chez Hay.
---
caterer
Reviewed on

11/14/2012
Noushin G
nice food, portions were a little small.
---
My reception at Chez Hay
Reviewed on

8/08/2012
Michelle F
The reception space at the loft is beautiful. It makes a beautiful back drop for a contemporary wedding. I recieved many compliments from guests on both the space and the food. I did feel that the food was slightly overpriced, but pretty comparable to other downtown locations and the parking for loading and unloading is not conveinent at all. My only two complaints would be the room was not set up how I instructed, so I had to move some tables and the buffet tables myself, and also the bar was not informed on how I was going to do my drink tickets/tab and they could have been a little more friendly. The event coordinators themselves were great and quick to respond to my questions. I do think however, that they should give you more than an hour for clean up. I would definitley choose Chez Hay again!
---
Great place to have your reception!
Reviewed on

9/29/2011
Jenna P
We loved them. They did a great job and the food was awesome! They also did our cake and it was so good.
---
Chez Hay
Reviewed on

8/17/2011
Julie H
Chez Hay has been the caterer of choice for my family and business for over 10 years. I have been a guest at several wedding receiptions at Chez Hay. I must say that Chez Hay's food and service is exceptional. Wendy and Lynn's focus on detail is outstanding. We are fortunate to have a caterer and facility of this quality in our community.
---
Poor!!!
Reviewed on

8/11/2011
Dani S
I used this vendor for my wedding reception hall. It is my opinion that tables with pieces hanging off and huge holes in the top are not appropriate for business. It is also my opinion that the manager of a business should be available at all times on the day of an event such as a wedding. I feel that when you pay hundreds of dollars for dinner and beverages and are assured that leftover food will go home with you that it should go home with you. I don't think it is appropriate to throw 600 dollars worth of food in the trash and allow staff to package up their own to go boxes of the customer's food. It is my opinion that if a business has a fault like such they should make things right by way of reimbursement of loss or in the very least a sincere apology. I think when a business threatens to file a lawsuit on a customer for writing a poor review on the business is the wrong way to strengthen their reputation. It is my opinion that these things are inappropriate and unprofessional acts of any vendor. It is my opinion that my experience at Chez Hay was very poor.
---
OUTSTANDING food, service & experience!!!
Reviewed on

7/29/2011
Stephanie J
Chez Hay was my dream venue and it was even more beautiful than I had ever imagined. We had Chinese lanterns hanging from the rafters, beautifully covered chairs and candles in all of the windows. Wendy was incredibly helpful and flexible. The food was delicious and truly the best food I've EVER had at a wedding or any catered event. I'm so thrilled it was ours! :)
---
Spring Wedding
Reviewed on

6/08/2011
Meredith S
Wendy at Chez Hay was VERY helpful throughout the entire planning process. She responded quickly to my e-mails and always answered my questions thoroughly. The food was excellent! Chez Hay also did our wedding cupcakes. The chocolate ones were sort of dry but the frosting was amazing!
---
Social Brunch
Reviewed on

6/07/2011
Allison H
Food was great, but they ran out and there wasn't enough.
---
Send Message