Home

Christina Carroll Photography
About this Vendor
Romantic and Timeless Wedding Photography
We are an upscale boutique photography studio located in downtown Austin. Our unparalleled style & post-production editing will leave you with stunning photos that are truly unique. Our goal is to provide you with images that not only capture the essence of your day but evoke emotion for a lifetime.
Details
Bridal Portraits, Engagement
Destination Weddings, Online Proofing, Digital Files, Wedding Albums, Photo, Second Shooter Available
Contact Info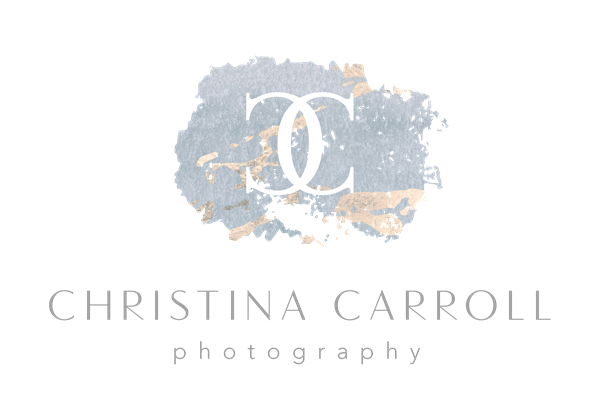 Reviewed on

10/25/2015
Amanda H
Christina is hands down the best photographer out there! Our wedding photos were one of our top priorities, so we searched and didn't settle for less than we dreamed of. Christina far exceeded our expectations-she's talented with her work, creating beautiful pieces of art with... Read More your photos, she has an eye for creative and gorgeous shots, and she is extremely flexible and open to your photo requests. Throughout the entire process, Christina was very warm and easy going, she helped make the experience smooth and enjoyable, even getting our completed photos to us in an online gallery in a short turn around time! You also receive a flash drive of your photos within a few weeks after the online gallery is ready. The day of the wedding truly does fly by so fast, and Christina made sure to come and grab us for those special sunset and nighttime photos we wanted. We had engagement and bridal portraits taken, in addition to the wedding day coverage, and ordered a package including a custom album. We cannot wait to see the finished album product-she has examples of these in her studio and they are just gorgeous. We truly could not be happier with Christina's wonderful work! Thank you Christina!
---
Loved working with Christina and love her photos!
Reviewed on

4/12/2014
Shina L
I was really really picky when picking photographers. I am a photographer nazi and want to have the best of the best (come on how often do you get married and get to cherish those memories??). Anyways we interviewed 3 photographers and when we met Christina, we were blown away... Read More by her photos and decided to pick her. She is so good at capturing all kinds of emotions, behind the scenes moments, and she has such a great eye for capturing beautiful background scenery while still incorporating the two of you. She will also help guide you with posing so don't worry! She is prompt at responding back to you via email and will give you back your photos very quick. We received our engagement photos after a month or so (depending on how busy she is, we understood because it was Nov/Dec with all the holidays). We also were able to view our wedding photos after two weeks or so! We were so amazed at how beautiful the photos were and we definitely would recommend her to anyone who is looking for a photographer. Thanks Christina for capturing our beautiful day~!
---
Amazing Photographer!
Reviewed on

1/20/2014
Deena E
After our photographer informed us that she was expecting and due the weekend of our wedding, I worried we'd never find a great replacement. We found much, much more! Christina Carroll was recommended by a family member who often viewed her work when she needed a pick me up.... Read More After reviewing her site and our initial meeting, my worries were eased. As well as being chic and extremely personable, Christina also offers a variety of packages for any budget. On our big day, Christina and her assistant captured every moment perfectly! I am amazed by her breathtaking photos of our wedding day and feel incredibly lucky to have worked with her.
---
Reviewed on

9/18/2016
Jessica L
Christina is AMAZING! I got married Sept. 4, 2016 and within 10 days had the first batch of photos to look at and they were absolutely stunning! Christina is a dream to work with, she has an eye for light, framing, and style. Her photos are pure elegance and she makes everyone... Read More look flawless. She did our engagement photos as well, which were equally flawless. I would not hesitate to work with Christina - she's one of the very best in Austin!
---
Reviewed on

7/31/2016
Tiffany H
I am so happy with the wedding photos! Christina did such a wonderful job, both her and her assistant photographer were so great to work with. They paid a lot of attention to detail for photo opportunities and made an effort to fulfill the requests i wanted photographed and... Read More understood the "look" i was after. Christina captured artsy photos and beautiful natural photos. She is an artist. Don't think twice, give her a call if you want your wedding photos to be special.
---
Captures beautiful timeless images!
Reviewed on

10/21/2014
Elizabeth M
Her photos are truly our most treasured keepsake from our wedding and we are so glad that we chose Christina to capture this very special day for us! She is a professional, she is talented and her photos are amazing! Christina has a true talent for making her subjects... Read More comfortable and relaxed, allowing for the best photographs. From our engagement, bridal sessions and wedding are truly stunning. I would recommend her to any of my closest friends and family.
---
We will treasure these pictures forever
Reviewed on

10/20/2014
Jocelyn D
Christina Carroll did an amazing job capturing our Austin wedding. We had high expectations given all of the positive online reviews and viewing her past work. She truly delivered! On our wedding day, Christina and her assistant Marisa were thoughtfully attentive in guiding us... Read More through our first look and bridal party photo shoot. There were gorgeous candid and posed shots taken throughout the day. A true professional, Christina was worth every penny.
---
Amazing Photography
Reviewed on

10/05/2014
Allison P
Christina and her assistant did an amazing job with the photography at my wedding! One of the best things about Christina is her responsiveness and willingness to take all the pictures you are looking for. I wrote several emails leading up to the wedding to clarify things,... Read More scheduling, and giving her ideas for what I would be looking for (what shots of her's I liked and who I wanted to make sure and get pictures with). Christina was laid back and easy going at the wedding too. The quality of her photos is extraordinary, just AMAZING. My family and friends were raving when they saw my photos! I would recommend Christina Carroll Photography to any of my friends or family members in the Austin area but I know she travels as well :)
---
STUNNING photography
Reviewed on

7/16/2013
Briana L
Christina Carrol was very professional and very easy to work with. Her communication with me was always prompt and she always had answers and solutions to my quesitons. She directed us when needed, and blended into the crowd during the big moments. She had our photos edited and... Read More posted within almost a week! They were absolutely stunning and all my friends and family cannot stop talking about what an amazing job she did.
---
Great photographer!!
Reviewed on

6/04/2012
Mandy K
Christina Carroll captured the magic of our wedding absolutely perfectly! We fell in love with her style when we reviewed her work and were just thrilled with how our wedding photos turned out. She translated the look and feel of our wedding so well -- we wouldn't change a... Read More thing! During the family/wedding party photos, she worked efficiently, allowing us to get great pictures of many different groups of people (we have BIG families and wanted photos of us with everyone!). And during the reception, she and/or her assistant seemed to be everywhere we were. Whenever we wanted a moment captured on film, they were there! And after the wedding, Christina has made it so easy to get photos printed (even on a tight turn around). I am so thrilled we chose to work with Christina! Can't imagine a better photographer -- so easy to work with and so talented!!!
---
Absolutely stunning photos!
Reviewed on

5/24/2012
Marissa H
Christina has to be one of the best wedding photographers in Austin. She is so friendly and easy-going and helpful. She even helped with the buttons on my dress, which were extremely hard to button! All of her photos turn out beautiful. I was 100% satisified with ours. We... Read More got ours back exactly 4 weeks after the wedding too. She knows all of the important shots to get and is creative. She's also stylish and young so I trusted her judgment on what looked good. Check out her blog and you will be very impressed.
---
Photographer
Reviewed on

4/10/2012
Austin H
Christina did an amazing job! From my engagement pictures, to the wedding pictures I couldn't have asked for a better photographer. She was very professional and had a great eye for pictures.
---
Amazing
Reviewed on

3/21/2012
Ashley F
Christina's photos are gorgeous, when looking for a photographer I had no clue what to look for until I saw her amazingly creative photographs. Our experience with her was priceless and I couldn't rave more about the quality of service you get from Christina. There was not one... Read More point in our wedding where I was hoping she got "that special photo" the ones that you'll look back at and laugh or even cry. :) She was always around and available to capture every part of my evening! I couldn't have asked for more!
---
Amazing Photographer with Beautiful Results!
Reviewed on

12/11/2011
Sarah N
Christina Carroll is an amazing photographer! When I look at my bridal / wedding pictures I'm just amazed at her work. We relocated to Chicago early in the planning process of our Texas wedding so the logistics were a challenge. We flew Christina up to Chicago for our... Read More engagement shoot and with her talent and the City of Chicago as a backdrop the resulting pictures were stunning. For our photo shoot in Texas before the wedding, Mother Nature was less than accommodating and it rained the entire day. Christina was calm and collected throughout that very frustrating day. When the skies cleared briefly we were able to get in a quick session of pictures but the light was not in our favor. Fortunately, Christina is an amazing editor and was able to edit the pictures making the dark skies dramatic and beautiful. The pictures came out better than anyone could have expected given the circumstances of the photo shoot. I credit the happy outcome to Christina's talents in the editing room. On the big day, Christina and her assistant were able to capture all the poignant and hilarious moments of our big day. I'm still amazed at how well all the pictures turned out. I have all her work from that day hanging on our walls and it amazes me to this day. Christina is a total professional and a pleasure to work with in any situation. She was hands down the best vendor that I hired for my wedding, and I couldn't have been more pleased with the results. I would recommend her to any bride planning a wedding.
---
love love LOVE
Reviewed on

5/27/2011
Katie P
amazing pictures! and she gives us all of them for our personal use so that we don't spend extra money ordering the pics that we want. i was really picky finding the photographer that i wanted but I can't say enough how amazing Christina did not only on the wedding day with pics... Read More but with engagements and bridals as well. will hire her again for other shoots. she has more affordable packages also if you're on a tighter budget, but we got the highest one that included everything and don't regret it at all...worth every penny.
---
I couldn't be happier
Reviewed on

8/09/2010
Nicole F
We used Christina Carroll for our engagement pictures and my bridal portraits as well as the wedding-day photographer. Our engagement pictures were so much fun! She really knows how to capture the personality of people in a natural way! She was such a trooper when we took my... Read More bridals in June Texas heat and knew how to keep my comfortable and looking beautiful. I have received more compliments on her pictures than of anything else about the wedding. She was such a blessing to work with and I would HIGHLY recommend her anyone!
---
Use our messaging tool to connect with vendors anytime, anywhere. Stay organized, all in one place.