Home

Contemporary and Traditional Catholic Weddings
About this Vendor
Contemporary and Traditional Catholic Weddings
Contemporary Catholics are often searching for a non-judgmental, sacramental experience different from that offered by the institutional church. You may want to have a Catholic wedding but may not be permitted, for various reasons, by the institutional church. St. Anthony of Padua offers you an alternative. Those entering into second marriages, those experiencing religious differences with the church, GLBT Catholics, and others will find openness and acceptance here. We provide marriage services in a compassionate manner. Perhaps you have concerns about perceived barriers? We treat you with the same care Christ gave to all who came to him.
Details
Commitment Ceremony, Interfaith Ceremony, Non-Religious Ceremony, Religious Ceremony, Same Sex Ceremony, Second Wedding , Vow Renewal Ceremony
Catholic, Anglican/Episcopal, Lutheran, Methodist, Nondenominational, Presbyterian, Protestant, Christian, Interfaith, Spiritual
Newlywed Life, After The Wedding, Premarital Counseling, Ceremony, Wedding
Se Habla Español, Planning
Contact Info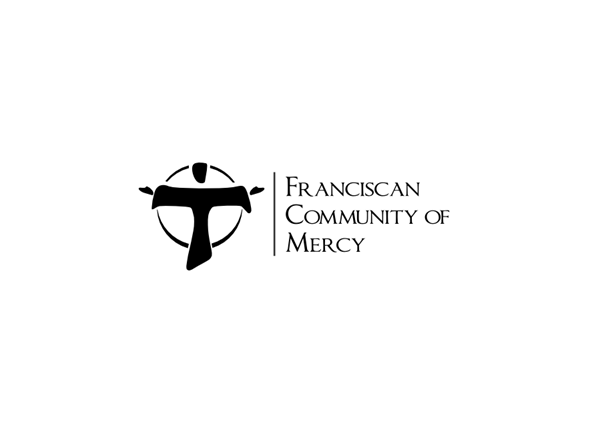 Reviewed on

7/23/2017
Christina A
We had a wonderful experience with Fr. Jason. My husband is Catholic and I am not, but he felt that it was important to be married by a man of the cloth. Fr. Jason was very understanding and listened closely to what we wanted out ceremony to be like. It was the perfect... Read More balance of traditional and progressive. We didn't have a chance to attend pre-marriage counseling with Fr. Jason, as our timeline for the wedding and schedules were quite packed, but I have no doubt that his pre-marital counseling sessions would be just as wonderful and helpful as he was.
---
Reviewed on

10/18/2017
Katie Y
Father Jason Lody is the best! We grew up Catholic, but have always dreamed of having an outdoor wedding, so when we informed us that he could perform a "spiritual" Catholic wedding outside, we were thrilled. He even offers an included pre-marital counseling session. He had both... Read More me and my husband fill out a pre-marital questionnaire before coming in to meet him and we talked to him for over an hour like he had known us for years! The ceremony was beautiful. He kept it the exact length we wanted, incorporated the exact prayers we wanted, and coordinated with the rest of our vendors before the ceremony to make sure everything went smoothly. He had all of guests crying tears of joy at certain parts and laughing at others. People even came up to us immediately following the ceremony to say how beautiful it was. We highly recommend Father Jason!!
---
Reviewed on

10/05/2017
Jasmin J
We feel very blessed to have found Father Jason Lody. Me and my husband are both Catholic and wanted a Catholic wedding in a beautiful vineyard that we both fell in love with. Father Jason was so supportive and wonderful to work with. He was familiar with Filipino wedding... Read More traditions and was very helpful throughout the planning processes. We met through FaceTime and we instantly felt comfortable working with him. He drove far (twice!) for the rehearsal and for the wedding day. He coordinated our rehearsal and was very accommodating. The wedding ceremony was just perfect! The sermon was beautiful and was tailored to us and the setting. Everybody, including our families who are strict Catholic and our guests who are not Catholic, enjoyed the ceremony and was still raving about him after the wedding. Thank you Father Jason for making our dream wedding come to life...it was very memorable. We definitely recommend Father Jason Lody!
---
Reviewed on

10/03/2017
Lauren C
Father Jason Lody was a delight to work with! My husband and I are both Catholic but had fallen out of regular practice. Fr. Jason made us feel so comfortable when we first met with him and walked us through our ceremony and readings. He was always very responsive whenever we... Read More emailed him with questions or guidance on what readings to choose. All our guests kept complimenting us on what a wonderful job Father Jason did. Our wedding was a beautiful day and made even more special by having him join us in marriage!
---
Reviewed on

9/26/2017
Shawn B
I am a Catholic convert and my wife is a non-practicing Christian and we both wanted a religious ceremony for our big day. Church wasn't a desired location for my wife so I began the search for a Catholic Deacon, Priest, Bishop etc. that would do a ceremony outside of the... Read More Church. As you can imagine that is almost no one… Cue Father Jason! We meet with Fr. Jason and conversed several times via phone and email. Fr. Jason was always prompt in responding and answering questions. The ceremony was perfectly handled, his presentation was polished and timed perfectly. For those that want a religious feel to the wedding without the usual politics of church requirements Fr. Jason should be you go to. He is professional, respectful, and attuned to the traditional aspects of religious ceremonies. We highly recommend Fr. Jason whole heartedly for your wedding, you will not be disappointed!!
---
Reviewed on

8/14/2017
Brittany F
We had a great experience with Fr. Jason Lody! I was raised Catholic and my husband was not, and we both wanted something spiritual that would also appease our families. With my family being strict Catholics, I had to find an option that would allow us to have a Catholic... Read More ceremony outside of the church as my venue was at a historic manor house with a beautiful outside ceremony location. Fr. Jason was the answer to our problem, he served as a great "happy medium" between having a religious ceremony without it being overly long, and it did not have to be inside of a church. We met with him once before the wedding at his church one evening after work. He was very pleasant and open to discussing anything and everything with us regarding our religious views and our idea of the ceremony. You are able to decide how many readings you want to do (if any), if you would like a unity candle/sand etc or not, and he tells you from the beginning that the ceremony will be between 20-25min which is a perfect length in my opinion. Throughout the process he was responsive and easily communicated via email. The only reason I did not give 5 stars is because I wish he attended the wedding rehearsal. He lets you know that his standard practice is to not attend the rehearsal because he views it as something for the coordinator/wedding party. Being a planner/ type A like myself, it bothered me that he was not at the rehearsal just to quickly run through the vows and order of events. However, he showed up as promised right on time for the wedding and did a wonderful job! The only snafu is that my father and I assumed he would ask the standard "who gives this bride in marriage" once we got to the altar, so that my father could say her mother and I. That did not happen, and my father was awkwardly lingering for a bit before he took his seat. This was really no big deal, its just that it could have been easily worked out had he been there for the rehearsal. Just one of the very small details that you do not think about until the day of! Overall he really did a wonderful job and we were happy with his homily/wording on the day of. The ceremony was to the point and a perfect length of time. I would highly recommend him, especially to someone of a Catholic faith who's spouse may not be!! Thank you!
---
Reviewed on

7/06/2017
Anne-Marie K
Father Jason was wonderful. He was incredibly responsive whenever we had questions about how our ceremony would go, and the ceremony itself turned out great. He's incredibly kind and I would certainly recommend him to anyone looking for an officiant!
---
Reviewed on

12/01/2016
Camily B
Father Jason Lody was very friendly and accommodating and he did a great job officiating our ceremony. He even came out to Frederick, MD for the event. We were so glad to have him as our officiant!
---
Reviewed on

10/24/2016
Danielle A
Father Jason Lody was incredible to work with! My husband and I were both raised Roman Catholic, but we wanted to be married outside at our wedding venue versus in the church. Father Jason made the whole process so easy for us with the planning documents, and really took the... Read More time to get to know my husband and I, leading up to the wedding. He worked with us to craft a ceremony that was perfect for us, and we received countless compliments. Father Jason was always available to answer our questions and made wonderful suggestions. We would highly recommend Father Jason to anyone in the DC area!
---
Reviewed on

10/21/2016
Katie M
Fr. Jason was wonderful to work with. He's so genuine and cared about us. We worked with him to personalize the ceremony and his homely tied in perfectly with us as a couple and our venue. We also really appreciated the reflection questionnaire exercise - it helped us get to... Read More know each other from new angles and share those discussions with Fr. Jason. He also did a great job of balancing the spiritual and religious aspects of the ceremony to make everyone feel included.
---
Reviewed on

10/07/2016
Liliana Q
My husband and I got married on Sept 16th, and we have nothing but great things to say about Father Jason Lody! He is responsive and took his time to listen to any request we had for our ceremony. Our ceremony was beautiful! We really enjoyed the readings and Father Jason kind... Read More words throughout it all. Our guest are still commenting on what a thoughtful and heart felt ceremony it was! Father Jason is very easy to talk to, made us feel very comfortable throughout the whole process and even provided guidance when we moved together as we where starting our life together at that very moment. We are truly grateful to have found him and we would recommend him to any couple! Thanks Father Jason! You made our day even better!
---
Reviewed on

7/24/2016
I am Catholic and my husband is not, however, we both wanted a spiritual ceremony. We got it. Jason is very personable and easy-going. We felt comfortable instantly. He responds to emails quickly and gave us the liberty to tailor make our ceremony. Finally, he is reliable. He... Read More arrived an hour prior to the ceremony and made sure everything was in order.
---
Reviewed on

7/22/2016
Maddie M
My husband and I knew we wanted a religious ceremony, as both of us were raised Cathloic, but we also knew we didn't want to get married in a church, because we wanted to get married at our venue. We were so happy to find Fr. Lody who was able to make our dreams come true! We... Read More met with him shortly after getting engaged. He was so easy to talk to and to get along with. He was easily reachable and helpful during the whole planning process. Our ceremony was absolutely perfect, everything we wanted! Our guests thought that Fr. Lody was a childhood priest of one of us, that's how personal and relevant our ceremony was to us and to our lives. We couldn't have been happier !!
---
Reviewed on

1/06/2016
Christina P
I had always wanted to be married in the Catholic faith; however, I knew I was unable to be married in the Roman tradition. Then, I came across Fr. Jason Lody & his wedding ministry through the Franciscan Community of Mercy and the American National Catholic Church. It was an... Read More answer to my prayers! Fr. Jason was very friendly & accommodating to our requests and ensured that we had exactly the type of wedding we always dreamed of. Those in attendance said that it was the most romantic and sincerely spiritual wedding ceremony they had ever attended. Today, my wife & I are members of St. Anthony of Padua and enjoy attending mass there. It is so welcoming! If you were raised in the Roman faith and have become disenchanted, fear not! The American National Catholic Church is the answer to your prayers. I know it was for us!
---
Meet The Owner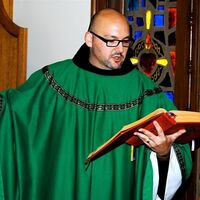 Fr. Jason Lody, FCM
Fr. Jason was born and raised in Elizabeth, NJ. He is proud of his Italian heritage and credits the great faith of his parents for the gift of his vocation to the Franciscans. Fr. Jason received a Bachelor's Degree in Theology from LaSalle University in Philadelphia and a Master's Degree in School Administration from The Catholic University of America. Fr. Jason also received a dual certificate in Theology and Pastoral Counseling. Fr. Jason completed his doctoral studies, focusing on education policy and effective administrative practices and serves as pastor of St. Anthony's parish.