Home

Corinthian Yacht Club of Cape May
About this Vendor
Cape May's most spectacular wedding setting!
Our classic clubhouse on lovely Cape May Harbor, with its stunning sunset views, and exceptional cuisine and service, ensure that your Corinthian wedding will be unforgettable - for you, your family, and your treasured guests ! The perfect setting for your perfect day!
Amenities + Details
For more details about amenities, please message the Venue.
Ballroom, Waterfront, Beach, Country Club, Cruise, Tented

Contact Info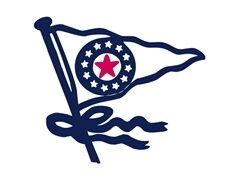 Reviewed on

10/31/2017
jolene m
No review could ever explain how Amazing my experience was at this venue. My experience from begining to end was nothing short of Amazing! Not only was everything perfect and absolutely beautiful, Kristin made my day a memory that will be remebered forever. Anything and... Read More everything went wrong for me during my planning with the exception of my reception venue. Kristin helped me every step of the way. I couldnt have done it without her.
---
Reviewed on

10/31/2017
Rachel B
I don't know where to being. My husband and I had our wedding reception at the Corinthian Yacht Club of Cape May on 9/16/17. It was the most magical day of our lives. Both of us being lifelong NJ residents, spending our summers in Ocean City and Ventnor, we knew we wanted our... Read More reception to be "down the shore", outside, with a view of the water. With our invite list at 275, our options became limited...until I found CYCCM. I walked in and knew immediately this was the place. It is elegant without being stuffy, the views are unbeatable and the staff was the icing on the cake. Harry (chef) and Kristin (manager) were so accommodating and worked tirelessly to be sure every detail was executed with precision. I had some very specific ideas of what I wanted, some of which have never been done before at the yacht club, but this was no problem for Harry and Kristin. Harry prepared a flawless meal for our 215 guests and 20 vendor meals. He accommodated our want to have a pasta course instead of a salad, as my family is Italian-American. We did the Antipasta Bar and Raw Bar for the cocktail hour, along with pass hours d'oeuvres, all were unbelievable in taste and in display. The filet and crab cake and salmon choices for our entrees were beyond expectations. The food was delicious, the plating was beautiful and the service was exceptional. Kristin went above and beyond to be sure she had extra staff to handle our guests and the level of service we requested. Her servers made sure no glass was ever empty, they were so kind and gracious and attended to the needs of our guests. Coming from a Type-A Bride who had a very specific vision, Kristin was so great to work with and put me at ease. She was so quick to respond on emails and tests, answered any questions I had and truly delivered on every part of the day. I cannot say enough about CYCCM, and neither can our guests! We are still getting notes, emails, texts, about the food, the views, the staff. Everything was perfect. This is truly a one of a kind venue, it has it all and more. I give CYCCM my highest recommendation. Our sincere thanks to Harry and Kristin to making our day so perfect.
---
Reviewed on

10/28/2017
On a beautiful evening in June 2017 our daughter and her husband had their stateside reception at CYCCM following their destination wedding which took place overseas. The venue is gorgeous! From the clean, crisp nautical feel of the dining and bar areas, to the stunning brick... Read More patio and fire pit near the water...it was all understated elegance. There was plenty of comfortable space for guests to sit and chat, dance inside or out under the stars, and enjoy drinks while admiring a beautiful sunset. Through every step in planning this event, Kris was phenomenal. We quickly learned that she is much more than professional. She took a personal interest in making this event special, and worked tirelessly to respond to our requests. Her suggestions showed the depth of her experience; and Kris calmed all my "mother-of-the-bride" anxieties about countless details. The evening itself was magical. Kris managed the "flow" flawlessly so that all of us were able to enjoy the occasion without any worries. The hors d'oeuvres and entrées were deliciously created by Harry, an amazing chef. And the staff were all quietly engaged and supportive throughout the evening. Our most sincere thanks to Kris, Harry, and all the staff for helping us to make a Cape May memory of a lifetime for all our guests. Looking back on the entire planning process, and on the celebration itself, I can say that having our daughter's reception at CYCCM was a brilliant choice that truly impressed all of us, and we highly recommend this fabulous venue to anyone who's planning to celebrate a dream-come-true event.
---
Reviewed on

10/26/2017
Brienne F
The Corinthian Yacht Club is such a perfect setting for a wedding reception! Being located on the harbor makes for such beautiful scenery and the facility itself is also beautiful. It was everything we were looking for when our daughter chose to be married in Cape May. Kristin... Read More Gleason was so easy to work with as the event coordinator. From our first meeting all the way thru the actual reception we knew we were in good hands. The reception went so smoothly and we received so many compliments from our guests. Harry Gleason prepared the superb food for our guests which once again we received many compliments on. We HIGHLY recommend the CYCCM as an exceptional venue for a wedding!!!
---
Reviewed on

10/11/2017
Kelly F
I honestly cannot say enough nice things about this venue. I just had my wedding here last weekend and it was absolutely perfect. Kristin, the event manager, and Harry, the chef, were two of the most accommodating people two work with and really made the event what it was. The... Read More food was phenomenal! I had so many people come up to me and tell me how delicious everything was, which is not typical for wedding food. The venue itself is incredible. My dad said he felt like he was at a Kennedy wedding because the views and grounds were stunning. The staff was incredibly friendly and helpful throughout the evening. This truly was the greatest location to have a major event. I will always feel at home at the Yacht Club and am so grateful to everyone for making our day perfect.
---
Reviewed on

10/04/2017
My Son and Daughter In Law were married at the yacht club. It was absolutely beautiful. Food was wonderful and 5 stars to the staff that worked very hard to set this wedding up.
---
Reviewed on

9/02/2017
Samuel G
My wife and I were married at CYCCM in June 2017 and I can honestly say if there were more than 5 stars to give I would give them all. From the moment we first walked in to meet with Kristin we knew it was the place for us: every meeting, phone call, and set-up before the... Read More wedding reassured us that everything was under control. On the day of our wedding, we had all that we wanted and more. There were 100 guests at our wedding and we felt like they were all comfortable and were addressed in a polite and respectful manner by every CYCCM staff member. The food arrived delicious, hot, and on time (rare for a wedding with plated meals!); the hors d'oeuvres were plentiful and creative; the bartenders were so fun and generous all night; and the staff did a stellar job handling numerous severe dietary restrictions of our guests. We brought our own mini desserts and décor, which the staff arranged tastefully and carefully. Although our cocktail hour and dinner were in the yacht club, all of our photos and ceremony, as well as most of our reception, were outside. CYCCM has some beautiful places for photos including docks, a strand of clean beach, and both a patio and roof deck. Kristin directed the guests and staff effortlessly to enter for the ceremony, to exit for cocktail hour, and to move along to dinner and dancing. Dancing was outside on the patio, which faces north-northwest and gave us the most breathtaking sunset views. Having the fire pit and both indoor and outdoor seating gave our guests lots of spaces for rest, and offered some of our guests that are hard of hearing the option to talk and visit without feeling either overwhelmed by the music or completely removed from the party. We are so incredibly happy that we picked CYCCM and have received countless compliments on the venue and reception from our guests. Having plans for a lovely outdoor wedding with an equally attractive indoor space for our "plan B" gave us so much calm for an otherwise hectic occasion: there is truly nowhere else like it in Southern NJ with so much to offer, and if I had to do it all over again or recommend a venue to others I would choose CYCCM without a second thought.
---
Reviewed on

6/17/2017
Kathy W
I cannot say enough about the Corinthian Yaht Club of Cape May. My reception there was in June of 2016 & it was absolutely wonderful! Every aspect was top notch. Kristin Gleeson went above and beyond to make sure everything was perfect. She made appropriate & very helpful... Read More suggestions when necessary and was on top of every detail. She coordinated so well with the venders so everything ran smoothly. And the food was delicious! The chef Harry Gleeson did a fabulous job on the appetizers & dinner. Our guests raved about how wonderful everything was. The setting on the water was just beautiful as the sunset was right out of a movie. I highly recommend having your cocktail hour on the second floor as the view of the water & boats going by was amazing! Also, the yaht club staff was so professional and VERY friendly! And they also were so helpful in any way they could be. My only regret is not writing the review sooner! I feel so bad it took a YEAR to do:(
---
Reviewed on

6/14/2017
Robin N
If you're looking for an authentic Cape May venue, then look no more....Corinthian Yacht Club is perfect. The views are incredible, the venue is nautically charming, the staff is great, and the food is delicious (thank you, Harry!). Just had my daughter's wedding there and I'm... Read More still getting compliments from our guests. One tip though, if you think you need a wedding organizer, forget it...save your $$...Kristin and her staff are more than capable...
---
Reviewed on

2/12/2017
Megan M
The Corinthian Yacht Club of Cape May is an absolutely amazing wedding venue, and I would highly recommend it to anyone. Being from Cape May I wanted to have a wedding that showed off the beauty of our seashore resort and yacht club nailed it! We loved every minute of the... Read More wedding planning process with Kris and Harry. They were so accommodating, flexible, knowledgeable and enjoyable to work with. Using their expertise and our vision for our wedding, we were able to have the most incredible day of our lives. The food was delicious and all prepared on site by Harry. Kris was fantastic at coordinate details and timing of the day. Even though she was unable to be there for the night of the wedding, she made sure that everything was perfectly organized and was executed as we had discussed. We opted for a tent over the brick pavers which made for an incredible view of the harbor and the feeling that you were "dancing on the water". I have nothing but positive feedback for the yacht club and their staff. We especially enjoyed ending the night dancing with some of the staff. Thanks for the memories!!! If you choose to book with CYCCM, you will not be disappointed :)
---
Reviewed on

11/27/2016
Kathy B
Perfection. A September wedding at sunset. Amazing food and venue for everything from First Look to Ceremony to Celebration. Exceptional service.
---
Reviewed on

10/18/2016
Kate C
Where do I begin? I was the bride and my mother took care of most of the planning and details along with the wedding planner and manager of the Yacht Club Kristin Gleason. Kristin is amazing. She truly embodies the word "professionalism". There was not ONE detail that was... Read More overlooked at this event. From the beginning she was attentive and had every detail and aspect covered. My mom, who is very artistic and type A, was able to work extremely well with Kristin who was incredibly accommodating and polite in offering her ideas and suggestions. The food...we all know how it goes...most people just suffer through wedding food because we expect it to be bad and we are not phased. Not at the Yacht Club...the chef Harry is an absolute professional. At my wedding of 150 people, about 100 of those people ordered the fillet. Every single fillet came out medium rare and steaming hot. The grouper was to die for. This is not common at most venues, but this is what you can expect at the Yacht Club. I had so many people come up to us afterwards and compliment the food. Another big point, the waiters and bartenders exercised the utmost professionalism. They were courteous and attentive and what I found to be most incredible, was that you hardly noticed them. They didn't hover like often waiters do at these types of events. Finally, just the entire event, planned down to the very last detail, was such a hit. And I know that this was not the case for just my wedding. A large part of the reason we chose the Yacht Club in the first place was because of what we had heard from other people who had had weddings here. Everyone raves, and believe me...rightfully so. From the incomparable views to the level of service...I have zero complaints. I seriously recommend this venue to anyone considering a wedding or other event in Cape May. You will NOT be disappointed.
---
Reviewed on

11/29/2015
CYCCM is the best wedding venue in Cape May! Our daughter got married on 10/10/15 and had the wedding of her dreams. Aesthetically, it has panoramic views of the Cape May Harbor and is the backdrop of the most gorgeous sunsets. Her wedding photographs are a testimony to the... Read Moreauyfcbefvrafaxtfuutwwtrufxwrzdburayxxw beauty this venue possesses. This venue allows wedding guests to move around instead of being confined to a single room. It has a great flow combining both indoor and outdoor space. However, this is only the starting point of why it is such a perfect wedding venue. Kristin is absolutely the best event manager as she pays close attention to detail and knows her venue so well.Their recommended vendors for florist, DJ and bakery were top notch.There are also options to rent the use of the fire pit and a pergola from a club member for the wedding ceremony. Kristin was so easy to work with and when she promises to "take care of you" she exceeds all expectation. There is no need to hire a day of wedding planner as she ensures that everything goes as planned. It is evident that she loves what she does. Her staff was hard working and very accommodating to our wedding guests. Many thanks to Executive Chef Harry for the phenomenal food that our guests truly enjoyed! There were so many options from which to choose and we have received many compliments from our guests. In our opinion, this was the ideal venue for our daughter's wedding and we would highly recommend CYCCM as a wedding venue. Kristin and Harry Gleason will make your wedding day special as well as memorable!
---
Dream Wedding
Reviewed on

10/22/2015
Kourtenay T
I can't even begin to describe how amazing this venue is. From the day we stepped inside, we knew this is where we had to get married. The view is unlike anything else you will get in Cape May. From the minute we booked, Kristin was the biggest help in the world with anything... Read More that we needed, she was just as excited as we were about our big day. Everything we needed, they made happen. The day of the wedding went off without a hitch and everyone had the most amazing time. We had a wedding of almost 200 people and everyone has been raving to me about how fantastic the food was. The sunset is gorgeous there and will make for the best photos of the day as well. The staff went out of their way to make sure this was the best day of our lives.
---
Reviewed on

10/09/2015
Jason M
We stumbled upon this place after a bad experience with the Washington Inn (the worst!), and thank God we did because it was absolutely perfect. We did photos out on the dock, cocktail hour on the upstairs deck with a spectacular view of the sun setting over the bay, and then we... Read More had the dance floor just inches from the water. The fire pit was great, too. Kristin is THE BEST! She made sure we had all our bases covered in the planning stages, and she made sure everything ran smoothly on the big day. I'm a worrier, but I didn't have to worry at all with her in charge. She says she loves doing weddings, and you can tell it's true. Harry's food was phenomenal, of course, and he was great to work with also. Overall, the perfect place - and more affordable than most comparable venues in the shore towns.
---
Reviewed on

10/03/2015
Megan B
We are so happy that we chose the CYCCM for our September wedding. We visited almost every venue in Cape May and we knew CYCCM was the best choice because of the gorgeous views, lovely venue and delicious menu. Kristin is so easy to work with and she wants every bride's wedding... Read More to be perfect! Because of the weather, we had our wedding in the tented area inside but it still looked gorgeous even though it wasn't the outside wedding I expected. The food was incredible. We had so many compliments on how amazing and perfectly cooked everything was. Kristin also runs a tight ship and service was fantastic. We've gone to several weddings where you wait a long time for your meal but not at the yacht club. Everything ran so smoothly. We received so many compliments on the venue. It's a beautiful, intimate venue and I can't imagine choosing another place in Cape May to get married. Thank you Kristin and Harry!
---
Reviewed on

9/29/2015
Amy D
We loved working with Kristin and Harry to make our big day special, personal, and unique. The weather threatened our dreams of an outdoor ceremony, but the YC team made it happen with very little stress to me. Harry helped us customize the timing, the format, and the menu items... Read More to ensure the event was uniquely ours. We chose the CYCCM because of the location, the views, and the mini beach. The weather took most of that away, but if I could do it all over again, I would still choose CYCCM because of the accommodating and professional staff and the amazing food! Their space is customizable to the size of your group, and my guests all loved the opportunity to spend the weekend in Cape May. I would highly recommend a wedding at the YC!
---
Review for Corinthian Yacht Club of Cape May
Reviewed on

5/10/2010
Lora R
The club is right on the water - the views were fabulous. The food was incredible - the chef worked with us to develop a delicious menu beyond our expectations.
---