Home

Despina Scandalis
Details
Hair + Makeup Trials Available, Hair Stylists, Airbrushed Makeup, Makeup Artists, On-Site Hair + Makeup, Beauty

Contact Info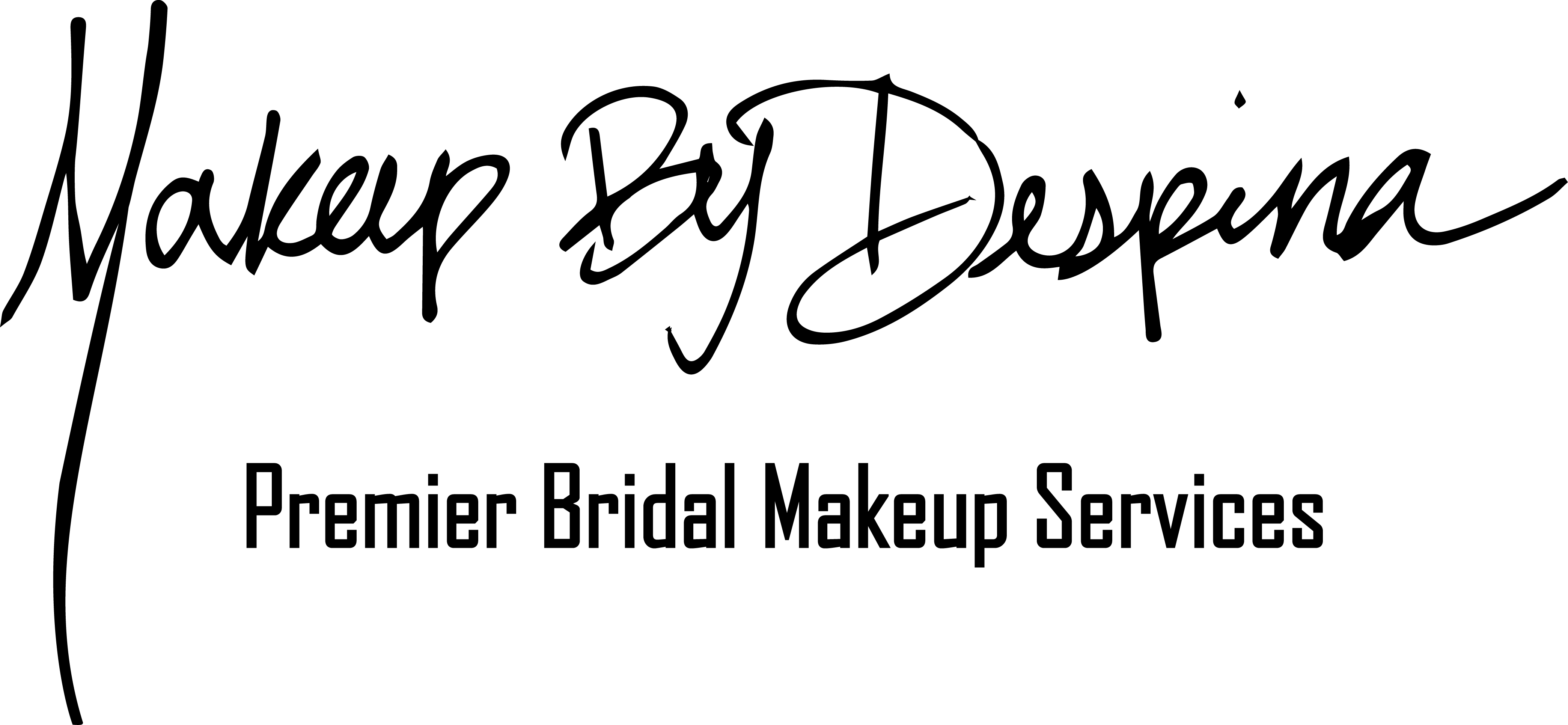 Reviewed on

3/20/2017
Ryan H
Despina is the most professional, kind, patient, and amazing makeup artist! I gave her a few inspirations and she exceeded my expectations! i felt so beautiful on my special day and I owe it all to Despina. She even gave me a cute little bag with a touchup kit for me to carry... Read More for the night. I would recommend her for all of your makeup needs!!
---
Reviewed on

10/29/2016
Chelsea B
Despina was so wonderful to work with. She made me feel very comfortable on a day that was very nerve racking. I felt she was very knowledgable and understood exactly what I wanted. I'm glad I chose her to work with me on my special day. I was beyond satisfied.
---
Reviewed on

10/27/2016
Mary A
I was referred to Despina from a friend and she described her perfectly.. she is sweet, super talented, we all looked gorgeous! plus she has the ability to make you feel at ease especially on your wedding day. Despina and her team did our hair and makeup for my wedding last... Read More month and I can honestly say they were so professional and gave us exactly what we wanted with our looks! I LOVE Despina! and will continue to use her for whenever I need beauty services, HIGHLY RECOMMEND !!
---
Reviewed on

9/23/2016
Crystal O
Despina and I have known each other since we were kids and she was the Maid of Honor in my wedding. Even though she already had a role in my day she also served as makeup artist for myself, my bridesmaids and even my husband to be! She's incredibly professional and knowledgeable... Read More in her field. I never feel more beautiful than I do on the days when she does my makeup and she is the first person I turn to when I need suggestions on makeup and skincare. Hiring her will be the best decision you make next to marrying your best friend on your big day! Congrats and good luck!
---
Reviewed on

9/15/2016
Tanya P
She's the BEST...truly an LA professional! I met this lovely lad through a family friend and we instantly hit it off. Since it was my first time having my make-up REALLY professionally done (not at the MAC counter), I was a bit shocked by her rate but after our first meeting I... Read More knew why. We met in person for my boudoir session in LA to surprise my future hubby and she made this experience! Despina transformed this woman into a hot momma! She is not only uber talented at her trade but she's also a delightful human being making her service the total package and well worth the moolah. Our June wedding was quite a trek from her to come from LA to the Ritz, OC yet she arrived early and helped calm this stressful pride with her peaceful demeanor. I can say she made my day...and me one gorgeous bride! Look no further....you've found your make-up ARTIST! Good luck to you on your wedding day!
---
Reviewed on

9/11/2016
Michelle K
Timely, assertive, soft, kind, and genuine, this girl is a red carpet class find. Snatch her up! I had the privilege of having Despina do makeup services for myself, my family, and my wedding party. I couldn't have been happier with my makeup on my wedding day! Everyone looked... Read More amazing, and on top of that, she managed her time perfectly (which was no small feat, I had 9 bridesmaids and 4 family members who needed makeup. I love that I can say that everything about my wedding was absolutely perfect, and Despina played a tremendous part in that. She genuinely wants you to look amazing, and you will.
---
Reviewed on

9/08/2016
Sara W
Despina is such a professional and is good at making her clients feel at ease and comfortable. Working with her was such a pleasure. I did a trial about a month before my wedding and Despina was great about checking in to make sure if I was happy with how things were looking and... Read More if I wanted anything changed for the wedding day. On the day of the wedding Despina did a great natural yet glamorous makeup look that photographed great. Despina really knows what she is doing and great to work with.
---
Reviewed on

9/04/2016
Despina is an incredible makeup artist and an amazing person. She is who you want by your side getting your ready on your big day. She made me feel calm, comfortable and beautiful. I looked flawless up close and in my photos. I love my wedding photos!!! She took into... Read More account my dress the vibe of my wedding and a few looks I was interested in and customer tailored a looked that perfectly represented me on my wedding day. She made me look like the best version of myself. We did makeup in the morning and it held up beautifully though out the evening. She made my mother and my bridal party look stunning. I'm going to book her soon to do my makeup for my maternity photo session. I recommend her to all my friends. She is the best!
---
Reviewed on

8/12/2016
Lauren W
Despina is hands down the best makeup artist in town. Not only is she incredibly experienced and knowledgable, she is super fun to work with and passionate about her work. She really paid attention to my bridal vision and made it come to life. I used Despina for my wedding, and... Read More she's now my go-to girl for all events. You're in great hands with Makeup by Despina-you'll get the ultimate experience!
---
Reviewed on

8/12/2016
Jessie R
I can't say enough good things about Makeup by Despina! Despina provided make-up for myself, my bridesmaids, and my mother. We couldn't have been happier with the results. Not only did all our makeup look amazing but she was so professional and easy to work with. She listens to... Read More your requests, she's calm, and made the getting ready process a blast! Our makeup was flawless, lasted throughout the entire day and night, and was exactly what each girl wanted. I have never felt more beautiful and confident than I did on my wedding day, all because of her! I highly highly recommend Despina - you can trust that sh'es going to make you look beautiful!
---
Reviewed on

5/18/2016
Haylie H
Despina is a wonderful friend of mine. We met working at a makeup counter a while back and became instant friends. We had the same dream of becoming well renowned makeup artists. As my wedding day approached I not only asked her to be one of my bridesmaids, but I wanted her to... Read More do my makeup for my big day. And I wanted to be pampered. There wasn't a single person I trusted more to make me feel like the most beautiful bride in the world. And she did just that. If you're looking for a professional makeup artist for your big day Despina is what you're looking for. She is passionate about makeup and it comes through in her artistry. You won't be disappointed.
---
Reviewed on

4/01/2016
Megan S
Despina is super passionate and knowledgable about makeup. She has a genuine desire to help her brides (as well as the bridesmaids and moms) feel and look like a million bucks. Additionally, Despina is flexible and fun to be around! Hire this sweet girl, she'll totally pamper... Read More you and provide an outstanding service.
---