Home

Dez & Tam Photography
About this Vendor
Husband and Wife Photographers
We are a husband-and-wife photography team that has been photographing weddings and portraits for over 4 years. We love many things, but the one thing that drew us to wedding photography is our love of people. We genuinely cherish every moment we get to spend with the people we meet. With the expectation that every moment is beautiful and fleeting, we use our cameras to ensure that every laugh, every hug, and every tear is preserved forever. By becoming a part of the wedding day as much any member of the wedding party, we have the unique ability to capture the unplanned and raw moments, all while making you feel comfortable in your own skin. Our style can be described as natural, unforced, and moment-driven. We are easy-going folks who love to joke around and are always upbeat and positive
Details
Artistic, Classic, Documentary, Lifestyle, Modern
Bridal Portraits, Engagement, Trash The Dress
Online Proofing, Digital Files, Film Photography, Printed Enlargements, Printed Proofs, Wedding Albums, Photo, Second Shooter Available, Social Media Sharing, Photo + Video
Contact Info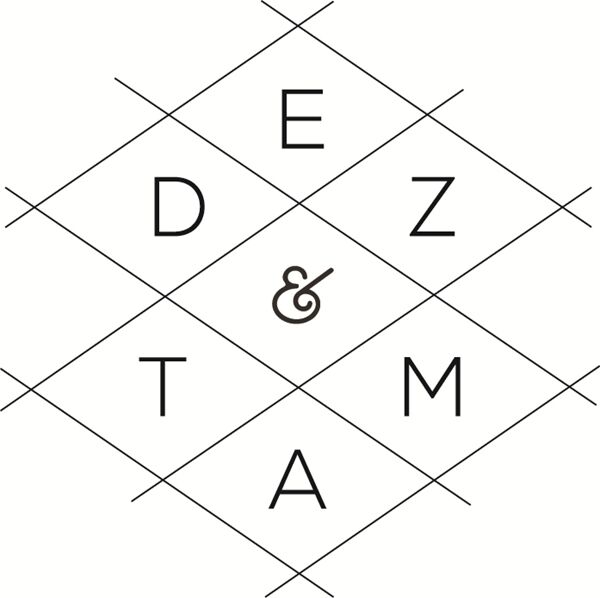 Reviewed on

1/07/2016
Emily K
A husband and wife photography team who that loves to create natural, unforced, moment-driven imagery for Weddings and Portraits. I'm not sure why they aren't on Yelp but they should be! They are GREAT Photographers! I only found them accidentally because of a... Read More recommendation from fellow yelper, Frank K. I emailed Dez and Tam and responded immediately! These guys are so awesome! They photographed both our engagement session and our wedding! I looked at a lot of photographers for the wedding and I just loved Dez and Tam the most! Their style was exactly what I was looking for! Very bright and natural. Not a bunch of awkward poses. Our first meeting with them was super easy. Both Desi and Tammy were there, and they went over everything. How they usually like to photographer, turnaround times, and if we wanted to order photo albums from them we can. But it's an add on item which is great, in case you don't want albums. Some photographers offer different packages, with this included as well as other things like prints and I forget what else. Dez and Tam are great because you get exactly what you want! On our first photo session, the engagement photos, it was super easy taking pictures with them! My husband and I aren't really picture takers but Desi and Tammy have a way of just making you feel relaxed. Both are great photographers, and they'll both be taking pictures so you different points of views for your shots! I just love it when Desi will get into his thinking mode. You can see it on his face and then we'll run in and do our thing, while they take pictures of us. For our wedding, Desi and Tammy were totally on point. They helped tell people where to go, Tammy was great with getting all the kids to look at the camera. And, she's the kind of photographer that won't be afraid to tell people politely to step aside so that they can get their shot. That's perfect. You're paying to have a wedding photographer at your wedding, why wouldn't you want them to get all the great shots!?! By the way, they arrived earlier on the wedding day and they are always punctual if not early. They helped with having things run super smooth. It was like Tammy could also be a wedding planner on her spare time. We loved them so much that we wanted to book them for a family session, but they weren't available. I'd still book them again the next time we want to take family pictures. Also, they have a photobooth in case you are looking for that for your events. It's called the Dozabooth. Check them out on Instagram or their FB for more pictures they've taken. They are based out of Chino but they drive all over So Cal... from San Diego to Calabasas to LA. I would recommend Dez and Tam!
---
Reviewed on

7/07/2016
Danielle B
Dez and Tam are lovely people and absolute pros when it came to capturing the magic of my wedding day. My husband and I interviewed a dozen photographers, but from the end of our first meeting with Dez and Tam, we knew we found the right team.
---
Reviewed on

7/02/2016
Desi and Tammy are an amazing husband and wife photography team that produces amazing products. They are focused on providing you with product that you will love and cherish. Tammy and Desi made my wife and I feel at ease as they captured our big moments. They had great... Read More insight, were very professional, and lots of experience. Although I did have a timeline/itinerary for the day of, things don't always happen as planned and at the right time. Tammy and Desi helped us out so much to keep the day rolling and that took a lot of the "day-of" stress down to a minimum. We would definitely recommend this couple to shoot any event you may need.
---
Reviewed on

6/30/2016
Jazmin G
Dez and Tam are amazing! They responded to our initial inquiry within a few hours and continued to so throughout. They shot our engagement session and wedding day and we loved it. They are easy going and having them take pictures was not awkward at all. their professionalism... Read More shows and they were extremely accommodating. I'm soo glad we went with them. Can't wait to use them again in the near future.
---
Reviewed on

1/18/2016
Exceptional partnership of Husband and Wife, with perfect combination of efficiency and excellence. We thank you so much for allowing us to be ourselves from the photoshoot to the wedding date. We cannot believe you actually traveled to Las Vegas with us for the 08-08... Read More event!
---
Engagement Shoot, Wedding Photography, Wedding Photobooth
Reviewed on

1/14/2016
Eric I
Des and Tam are truly a joy to work with. Mainly because I don't think it's work to them, photography is clearly one of their passions. Our experience was very professional, comfortable, and they even had many suggestions for other areas to help with the wedding! They regularly... Read More work alongside several vendors and are very knowledgeable with today's wedding trends. We did everything with them photography-wise from the engagement shoot (which they are super flexible with), wedding photography, and wedding photobooth. Without hesitation, I can say they went above and beyond to make sure we had an experience to remember. I did lots of research prior to choosing Des and Tam and one thing I really admired was their style. I am so happy we chose them! They take their time and make sure everyone is comfortable with every photo (especially the bride ;D). Engagement shoot: Des is great at knowing the time of the day/location that would look best for the photos. If you don't have any poses in mind (like us), don't be afraid, they will take care of you. We did two locations and two outfit changes and did not feel rushed. Wedding Day Photography: Des and Tam worked closely with our wedding day coordinator to help ensure the day would run smoothly. My husband and I received many compliments on them during/after the wedding (especially my mother-in-law, which was a +++ in my book! ;D). They were professional and approachable by all family and guests. Photobooth: Tammy designed calligraphy signs (no extra charge!$) custom for our day. Their photobooth includes props and signs all in one package, so it makes it easier on you! I look forward to working with them in the future and would highly recommend them!
---
Amazing Photographers
Reviewed on

1/14/2016
Desi and Tammy are absolutely amazing. They've done our mother's day, engagement, and wedding photos. I will definitely continue to hire them for all future events! Our initial meeting was at a local cafe with me and my then fiancé. They got to know us a little better and I... Read More loved that they were very personable. Desi and Tammy wanted to make sure we were comfortable with everything they had to offer. Their pricing is very reasonable! You definitely get much more than your money's worth where quality and talent are concerned. During each shoot, my husband and I felt extremely comfortable with them as they directed us. There was no cheesy posing or positions and we were told to simply "hang out" and ignore them. Natural pictures are definitely their forte! Every shoot I hired them for, the pictures just blew me away, but my wedding pictures were just the icing on the cake! Our wedding day was such a blur, I'm so appreciative of them capturing every beautiful moment.
---
Reviewed on

1/07/2016
Gina D
We hired Dez and Tam for our wedding in October. Best decision ever!! They are extremely easy to work with. They make you feel comfortable in front of the camera and half the time you don't even realize they are there. When we got our pictures back, there wasn't a single one... Read More that we didn't love (all 1000+ of them!). If you are looking for someone to capture genuine moments of your day, Des and Tam are your people.
---
These Guys are the Best!
Reviewed on

9/25/2014
Candace S
Dez and Tam are the real thing. Photographers with a great understanding of their craft and equipment (this was put to the test by my engineer -photographer -husband.) They also have an eye for the subtle and sublime, capturing the little moments when didn't even know we... Read More wanted. Not to mention that they are lovely to be around: laid back and easygoing! They're true professionals; they navigated the wedding with ease, never making their presence felt- just acting as a fly on the wall capturing every moment without ever standing in the way of them- a huge feat! Can't wait to work with them again! I'm tempted to throw a party just to hire them again.... But seriously if you book them you won't regret it. I count it among one of the best things I did when planning my wedding.
---
Best Choice Ever!
Reviewed on

5/22/2014
Joy L
My fiance and I could not be more pleased with our engagement photos and are so looking forward to our wedding day. Desi and Tammy are two of the most kind, fun people to hang out with and they are equally incredible photographers (take a look at their portfolio!). We were so... Read More busy laughing and having fun during our time together we hardly noticed how hard they were working while shooting. When the beautiful pictures came through we realized just how thorough and skilled they are. If you want photographs that effortlessly capture the candid, real emotions and beauty of people and their relationships, Desi and Tammy will give you just that. We can't wait to work with them again and again in the future for all of life's landmark events.
---
"real" photographers
Reviewed on

1/31/2014
Lisa H
We got married in Los Angeles. We looked at many photographers and looked at their photographs. They all had that "Hollywood" look with making the couples straight out of a glitzy magazine with blown out colors. We didn't want that! When we looked at Dez and Tam's portfolio,... Read More the couples looked natural, real, and most importantly caught the intimacy and love of the wedding. So if you want pictures that look like models or from magazines, Dez and Tam are not for you, but if you want real, in the moment feelings and expressions, they are perfect. Also they are good loving people who love what they do and love their kids! When we took our engagement photos, it was like hanging out with good friends. Highly highly recommended! Blessings on your search.
---
Picture Perfect!!!!!
Reviewed on

1/25/2014
Laura
Our experience with Dez and Tam was Picture Perfect! This husband and wife team has a passion for photography and it shows. We took one look at their website and knew they could make our vision come true. They were professional, fun, and most of all followed their creative... Read More instinct in capturing unforgettable candid moments at both our engagement and wedding photo shoots. They even humored, my now husband, in taking some quirky, off the wall, shots, while still getting all the photos we asked for and then some. We even got our high resolution digitals in record time to make photo thank you cards (which our family and friends absolutely loved!). For a worry free experience, we highly recommend using this dynamic duo for your next special occasion.
---
What is a memory worth to you?
Reviewed on

1/19/2014
As if planning a wedding wasn't stressful enough, choosing a good photographer can sometimes be the most *crucial* part. Let's face it, our memories get fuzzy as the years go on and photos best help us recapture those special moments. Yes, there are many, many photographers out... Read More there who can do a standard job; put you in awkward poses that fit the occasion but in stances you never would have thought of naturally. Kinda reminds me of a high school formal to be honest. This is where Dez & Tam are different and excel. They have a stylistic eye to capture these golden moments; the feeling of a warm afterglow. They took the time to get to know us and our different styles. With a detailed eye, they were able to catch our personalities as well as that of our guests. More than just random moments; Dez & Tam seize the monumental memories. A++++++, I would highly recommend.
---
Dez & Tam Photography did a fantastic job and I would highly recommend them.
Reviewed on

1/09/2014
I have been a photographer for a number of years and I've shot a handful of weddings as first assistant so I'm kind of picky... We wanted a photographer who we could collaborate with, share a bit of our vision, and get inspired by... We did not want to micro-manage. We wanted a... Read More photographer who could operate autonomously, independent. Someone who had their own vision and insight... The kicker would be that we were getting married at a Church in Visalia CA the morning and then having a second ceremony in the woods at dusk, two hours away in the middle of a National Park, rain or shine. Tall order, I knew we'd be asking a lot of our Photographer. After spending 6 weeks researching potential photographers, reviewing their work, and talking to them over the phone to get a sense of pricing, capabilities, professionalism, personality, and fit I was starting to get frustrated. Then I followed up on a tip from the Catering Manager at Sequoia National Park to check out Dez & Tam. Turns out they shot an outdoor winter wedding ceremony at Wuksachi Lodge in Sequoia National Park 9 months earlier and they left a lasting impression. We checked out Dex & Tam's website and were struck with the straight forward & genuine way they captured people and their environments. Their photography seemed much more honest and "real" than most. It was spot on with what we were looking for. Best part was that they were willing to drive 5 hours from Orange County to a little park in middle of nowhere already knowing how awful the drive was... We were also planning on putting together our own photo-booth at the reception until I discovered that that was another service Dez & Tam offered. We knew we could it ourselves but we wanted to focus on enjoying our day... We decided to let the professionals handle the things that everyone will remember years later. Photos. I'm writing this review a few months after our wedding so I probably forgot something... but I'd be happy to be a reference if anyone wants to talk to a "satisfied customer". I encourage anyone to check out the results of our wedding photobooth at: http://www.flickr.com/photos/chadmagiera/sets/72157639593732525/ and browse some of our wedding photos at: http://www.flickr.com/photos/chadmagiera/11541022064/in/set-72157636099708445 They've also been posted to my facebook account to share with friends and family. Cheers. (and stop stressing about your wedding... it will be great). Chad Magiera & Amy Seng // 2013_09_28
---
Dez & Tam SAVED the day
Reviewed on

1/08/2014
I was 1 week away from my wedding date when my photographer canceled. As you can imagine, I was scrabbling and panicked at the thought of not having professional photos of my wedding. Luckily, a coworker of mine recommended Dez & Tam to me. I looked at their blog and was really... Read More impressed with their ability to take candid photos that felt natural and fun. I gave them a call and within hours I had them booked for my big day. Dez & Tam were prompt, professional and incredibly fun and kind. They attended to our needs and added a really beautiful energy to our entire wedding day. They have an uncanny photographic sense, I'm still amazed that they were able to take the chemistry and life and love from that day and beautifully capture it in photos that my husband and I (and now our two children) will cherish for the rest of our lives together.
---
Dez & Tam = Best Photographers Ever
Reviewed on

1/08/2014
Erin R
I was initially drawn to Dez & Tam after seeing their pictures of family photography online. I don't have kids nor am I particularly into family photography but their pictures made me want to look at endless numbers of these photos because they were just so lovely and beautiful... Read More and modern. I was hooked and I knew I wanted them to shoot my wedding before I saw a single wedding photo that they had shot. They were both so easy to be around and really listened to my husband and me about what we were interested in and what we liked. They did such an incredible job of capturing the beauty of the venue and the spirit of the event and didn't take a single photo that seemed cheesy, which was my biggest aversion to typical wedding photography. Their pictures were creative and skillful and perfect in every way. They were easy to work with, fun to be around, took incredible pictures, and are an everlasting presence in our home as we constantly look at the photos they took on our wedding day. I cannot recommend them highly enough. Please hire Dez & Tam! You will not regret this decision and you'll forever have beautiful and emotion filled images that will capture all the positive feelings from your wedding day.
---
MORE THAN I COULD HAVE ASKED FOR
Reviewed on

10/11/2011
Danielle K
Desi and Tam are a husband and wife photography team, and they love what they do. They were hands on and involved and really cared about taking shots that I wanted and how I wanted. Totally a joy to work with, and BEYOND affordable.
---
Meet The Owner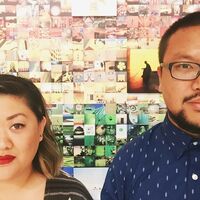 Desi and Tammy
We've been married for 9 years, and have 2 little boys. We both started our hobby of photography when our first son turned the age of 1 in 2008. What started out as a desire to take better pictures of our child turned into an obsession over light, shadow, and capturing raw emotion. We have slightly differing photography styles. Tammy loves negative space and environmental portraits, while Desi loves straight lines and intimate portraits. Together we tell two sides of the same story in the most real and unforced way we know how.