Home

Dream House Productions
Details
MC Services, Recorded Music, Sound Equipment, Music
Contact Info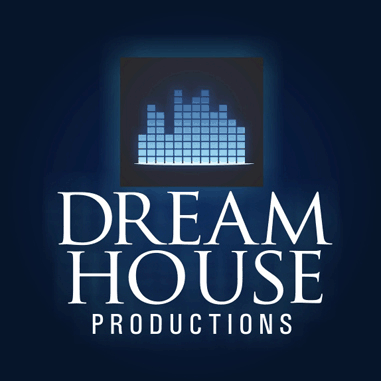 Reviewed on

10/18/2017
Caitlin S
Ruki and his team at Dream House Productions made our wedding the best dance party we could have ever imagined. His ability to not only read the crowd but to guide the flow of the entire reception was of the highest caliber. The key to a great party is great entertainment and... Read More that is exactly what Dream House Productions gave us. From beginning to end, the dance floor was packed and at the end of the night everyone was talking about how great my DJ was! Ruki really takes the time to do the work, gets to know you as a couple, really listens to what you are looking for in your party, and then makes it happen. We couldn't recommend Dream House Productions more for your DJ services. 10 out of 5 stars!!!
---
Reviewed on

10/17/2017
Alice C
We absolutely loved working with Ruki and the DHP team! We hired them to DJ 2 days of events for our fusion, multi-cultural Indian and Chinese wedding (Indian ceremony and dancing, Chinese reception) with Western elements, and they executed awesomely! In addition to being... Read More very personable, kind, and energetic, here are a few highlights that set them above and beyond: - Attentiveness: Ruki took the time to speak with us multiple times, including talking for an hour(!) a few days before our wedding, to make sure all the song choices were to our liking. I felt he really listened to our needs and the music we wanted for each event, as well as gave constructive, crowd-appropriate song suggestions. - Efficiency/quickness: Admittedly, we were slackers and didn't fill out the song portal till the last minute. However, Ruki and his team were amazing and were able to turn out the playlists for 2 very different events (a dance reception and a sit-down banquet dinner) super quickly! - Cultural competence: For our dance reception, Ruki was very mindful about song choices that would also cater to the older, Indian crowd including bhangra. We really appreciated his insight to help keep all the guests dancing! - Ability to work well on the fly: In addition to our putting the playlist together last minute, my mom did not have the Chinese Tea Ceremony planned till last minute (not recommended, haha). Ruki was so accommodating, and was able to read all the names of our relatives (complicated Chinese and Indian names may I add) with very short notice and talk through the whole tea ceremony, which turned out better than we imagined. - Easy to use portal: The DHP portal to create our playlist was very easy to use, and even gave us some really helpful song suggestions via awesome lists of music for various genres. Also, shout out to Vaughn Goy! When Ruki had a family emergency on the first night, Vaughn seamlessly stepped in and was able to hold down fort. A huge testimony to his talent and ability to read the crowd is that the DANCE FLOOR WAS FULL THE ENTIRE NIGHT from the time it opened!! It started to rain (cue the Alanis Morissette) part way through the dance reception and the power went out, but he was able to handle that "mini crisis" calmly and efficiently, so that the party could continue on. And thank you for the suggestion for the last song (good choice on the Third Eye Blind), and for playing an encore song! We and the guests made a big dance circle, and sang our hearts out to Bohemian Rhapsody. It was one of my favorite memories from our dance reception! Overall, we may have not been the easiest clients to work with due to all our time delays, but Ruki and his team handled it all so patiently and professionally. More than 1+ month after, we are still getting compliments on how great the DJ/music was, and how much fun everyone had. Thank you, Ruki, Vaughn, and Dream House Productions! Highly recommend them!
---
Reviewed on

10/16/2017
Steffanie T
There is no way that I can fully express in words how insanely happy and satisfied we are with Dream House Production. DJ Ruki is beyond incredible. We got married on 10/07/2017 and people will not stop talking about how amazing the party was. DJ Ruki kept our party going the... Read More entire night. From the very beginning to the end we loved every second of it. Ruki really helped make our wedding the best day of our lives. You can trust him to read your crowd and know which songs to get the party going. He showed up on time, looking sharp and ready to give his all to make our day perfect. I am giving Ruki and Dream House Production my highest recommendation. If you want the best of the best, you must book him for your wedding. Best and easiest decision you'll make of your entire wedding! Thanks Ruki! We can't thank you enough! xoxo
---
Reviewed on

10/14/2017
Dave K
We used Dream House Production to DJ our wedding in Detroit in September 2017. Ruki (owner) is amazing; he is extremely organized, professional, and a pleasure to work with. DJ Kinetic worked our wedding and he did and AMAZING job, the dance floor was packed all night long. The... Read More amount of compliments we have received from our guests (both young and old) on the music has been unreal. Ruki is a phenomenal DJ (we have seen him work friends weddings in the past), but people should also know that DJ Kinetic has some serious skills too....both these guys are super talented and true pros!!! The manager of the reception venue we used also went out of her way to say Dream House Productions was one of the best DJ company's she has worked with and she will also be recommending them in the future. We would give these guys 6 stars if I could.
---
Reviewed on

10/03/2017
Sarah L
DJ Ruki won not only my, but my husband's heart over when we heard Dream House Productions at another wedding. There was no question that we had to have him at ours. He has the ability to keep the dance floor full from start to finish, playing oldies (remixed) and newbies,... Read More keeping everyone happy. I've had so many compliments about how great the music was and from the looks on the dance floor, I knew people weren't lying. He also helped us with the music at the ceremony and was able to play the songs I wanted that were not on his list. He made our wedding the best day of our lives, highly recommend him!
---
Reviewed on

9/24/2017
Clancy A
He was extremely professional, easy to work with, and genuinely a nice guy to talk to. We had people dancing all night long and commenting on how much fun they were having. The part I liked most, was his ability to run the show and keep everything on schedule so we didn't have... Read More to worry about a thing. We have already shared DJ Ruki's information with everyone we know getting married.
---
Reviewed on

9/18/2017
Ambreen A
We selected Ruki as our Wedding DJ, he was very professional, just a text/phone call away. He worked with us for our song selection and literally had our back throughout our events. We were looking for someone who was able to cater to both South Asian and American Weddings, Ruki... Read More did a great job of this. He was able to feel out the crowd and play the appropriate music to keep people on the dance floor. I am very happy that we chose him to be our DJ, he also worked with us with our budget. All our guests were happy and enjoyed themselves the whole night.
---
Reviewed on

8/22/2017
We used Dream House Production for our wedding in Fontana, Wi at The Abbey. They were flexible & took our vision & made it a reality. Music was an important part of our wedding & our guests were thrilled with the flow throughout the night! Very professional & fun people to... Read More work with.
---
Reviewed on

8/13/2017
Tara B
Ruki was awesome as our wedding DJ. He was prepared and very professional. He had the dance floor going the entire night and knew how to read the room! Everyone raved about him. Highly recommend.
---
Reviewed on

4/08/2017
Brandy H
If you want the best wedding DJ, Ruki Dole is him!!My husband and I had previously seen Dream House Productions at another wedding where we danced all night and decided to look no further for our own wedding a year later. Although we didn't think it was possible, Ruki did an... Read More even better job at our wedding and had guests from 20-70+ years old dancing for 5 hours straight! Our friends and our parents friends are still telling us how much they danced and how great the DJ was. Our wedding was at a hotel so Dream House Productions provided music for our ceremony, cocktail hour, and reception as well as uplighting. Everything they did was fantastic and we truly believe we had the best dance party ever with the help of Ruki Dole and Dream House Productions. We couldn't be happier to recommend this company!
---
Reviewed on

9/09/2016
Taylor C
We at first loved Ruki and communication was great. His reviews online were great and we had heard him DJ at local bars. He had a good music portal that we could enter the timeline and songs we wanted. He always answered emails/phone calls and we met in person about 3 weeks... Read More before our wedding. However after this meeting communication stopped. We haven't heard from him since that day. About a week before the wedding we reached out to him and got no response. Fast forward to the day of the wedding. Guests are seated and the wedding party is all lined up, a man that we don't know comes up to us and says "are your guys the bride and groom? Ruki had a family emergency and I will be taking care of your wedding". WHAT. Well at that point we just had to roll with it. This new guy was a good DJ but TERRIBLE Wedding MC. He messed up the wedding party names, the cake cutting, and our first dance song. It did not ruin our big day but it definitely left a bad taste in our mouth. We are now 2 weeks out from our wedding and still have heard from Ruki. It's hard not to feel like he took our money and then dropped us. We are left confused, annoyed, and disappointed.
---
The Party Didn't Stop!
Reviewed on

11/12/2014
We recently hired Ruki/DreamHouse Productions as our wedding DJ at a restaurant in River North and we couldn't be happier with our choice. Ruki knocked it out of the park and had people dancing all night - even guests that we had never expected to see out on the dance floor!... Read More Working with Ruki was extremely easy and not only did he play the music that he knew we loved, but he was able to easily read the crowd and play music that everyone enjoyed (and easily switched gears if something wasn't working). Music is really important to us, and making the right choice for our wedding was a priority - if this sounds familiar, do yourself a favor and reach out to Ruki.
---
Best Decision We Made!
Reviewed on

8/27/2014
Laila S
This was by far the best decision we made! Ruki did an absolutely amazing job at our wedding and went above and beyond to make sure that everything was perfect. We brought him in from out of town and he arrived early and made sure everything was ready to go. His attention to... Read More detail is impeccable and he helped us put together a timeline before our wedding, which he helped us stick to. He also served as a day of coordinator, making sure the night flowed smoothly and seamlessly. We didn't have to worry about anything at our wedding because Ruki made sure everything was taken care of. He kept the dance floor packed all night long with our guests of all ages! Ruki is very professional and truly great at his craft. We have heard from so many guests how much fun they had at our wedding and that is certainly in large part due to Ruki! Thank you Dream House Productions!
---
Music to our Ears!!!
Reviewed on

8/12/2014
Jay U
We could not have been happier with our DJ experience! Ruki provided an amazing experience for everyone, especially my wife! Ruki comes prepared to entertain and offers plenty of options to satisfy even the most demanding audience, music, up-lighting, style, videography,... Read More etc... My wife and I are huge music fans. 80's, 90's, today... We cannot say enough positive things about Ruki. You will not be disappointed by his abilities and style. DJ Ruki '...makes everyone's hands go up'
---
Exceptional DJ!
Reviewed on

9/15/2013
Annie W
Short Story: Hire Ruki, chat with him once, and then relax knowing he will create exactly the wedding you hope for. Working with him was an unbelievable experience; he was unlike any other wedding DJ. In fact, I wouldn't describe him as a wedding DJ, but rather a top-notch club... Read More DJ whose sampling and mixing skills far exceed the wedding industry standard. Long Story: In terms of crafting the kind of ambiance and experience that you dream of for your wedding day, a DJ is second only to the venue, (perhaps even more important than the venue). When selecting the vendors for our Sept 2013 wedding, my now-husband and I had only online review sites like yelp/theknot/weddingwire to make our decisions since we were planning the event from the East Coast. Needless to say, we were more than a little concerned that we had made the right selections. Initially, we had booked a different DJ company, but decided to switch to Ruki at Dream House Productions after we realized that we were uncomfortable with the idea of working with a DJ company rather than an individual. These fears were compounded after we attended my brother's wedding earlier this year when the DJ that arrived managed to botch almost everything they had so carefully planned for. Admittedly, I had a few miscommunications with Ruki in the days leading up to the wedding day and I was put on edge a few time, but I will say that every time I finally got in touch with Ruki on the phone, he put me at ease. I was reassured that he was a professional who would be capable of managing the situation on the day-of. What I didn't realize was that on our wedding night, Ruki would blow it out of the water! Ruki was PHENOMENAL. From the moment he showed up until the very last second, he understood exactly what we wanted and executed it with the highest degree of precision. He knew that because we were having the ceremony, cocktail hour, and reception all in the same location, that we would need to rely on the music to create the right kind of magic for each moment, and he was the most talented DJ I have ever encountered. When the dance floor opened, he kept it PACKED until the absolute last song, with everyone from the very young to the very old finding a moment or a reason to get out and shimmy. Unlike traditional wedding DJs, Ruki is a true club DJ who adeptly samples different songs, blends them seamlessly, and really keeps up the party spirits. He has an uncanny ability to read the crowd and deliver what it wants (in our case, a mix of Motown, 80s, and contemporary dance). Now that I have the benefit of some hindsight and a few nights of sleep, I realize that what a bride and groom really need in a vendor is someone who understands what you want and will execute it with minimal direction and interference. In this regard, Ruki stood out among all of the vendors we worked with,and I wouldn't hesitate to hire him again for any wedding or occasion.
---