Home

Eagle Brook Country Club
About this Vendor
Eagle Brook Country Club
Amenities + Details
Amenities
Handicap Accessible

Liability Insurance

Indoor

Reception Area
For more details about amenities, please message the Venue.
Bar + Drinks, Cakes + Desserts, Food + Catering, Planning, Service Staff
Contact Info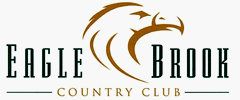 2288 Fargo Blvd, Geneva, IL
Reviews do not match service- AWFUL SERVICE
Reviewed on

11/01/2014
Katie G
Do NOT have your wedding reception here. They told me I would be the only wedding, but then allowed another member wedding on the same night at the same time. My wedding was short staffed. We had to flag people down to get any help. The groom had to get a chair for a guest who was missing a chair. They forgot to decorate the outside before we arrived. Luckily we got there early to take pictures and were able to tell them to decorate it. They didn't allow the guests in the reception hall right away like we had discussed so the elderly members of my family were not able to sit down like we had planned. I met with the coordinator multiple times and sent many emails before the wedding to make sure everything was correct and they still messed these things up. I tried to contact the general manager multiple times and left voice messages after the wedding and they never called me back. I loved the space, but HATED how I was treated and how things were handled on my wedding night. I spent a lot of time looking up reviews and this place did not meet its reviews.
---
Beautiful Venue!
Reviewed on

9/04/2014
Briana T
My husband and I fell in love with Eagle Brook Country Club from the moment we saw it! We knew that we wanted to have our reception at their beautiful venue. We were looking for a venue large enough to hold 300 people, that was beautiful, and had great food. Eagle Brook delivered! From the first time we stopped by the place (without an appointment or anything), the staff we met were incredibly nice and accommodating. They even sent us home with extra dinners from the wedding they were doing so we could try their food! Once we decided to book with them, that never changed...we had two separate tastings and countless meetings with Michelle to make sure everything was just perfect for our special day. Michelle Danielak, the Catering Director at Eagle Brook, is just the most wonderful person in the entire world. My husband and I had pretty lofty goals and expectations with regards to our wedding reception, and she really went above and beyond to make all of our dreams come true! She's a dream to work with: incredibly responsive, exceedingly organized, polite, respectful, and wonderfully accommodating. I could not ask for anyone better and 110% recommend working with her!!!! Eagle Brook, if you are reading this review, that girl is gold, and I hope you treat her as such. The only two downsides to having your reception at Eagle Brook are 1) the cost (it's a little pricey, but hey, perfection has its price!) and 2) the fact that not everyone is like Michelle. While Michelle was so amazing to work with, she did have two assistants that filled in on her absence (she was on maternity leave for part of my engagement) that just did not live up to her in any way, shape, or form. It was difficult to get responses from them, and they weren't able to make things happen the way Michelle can...so if you decide to have your special day at Eagle Brook, I would definitely make sure that Michelle will be there! Best of luck, brides! : )
---
Choosing Eagle Brook Was Easy!
Reviewed on

1/11/2014
Jill N
My husband and I toured countless wedding venues before meeting with Michelle at Eagle Brook, but once we did, our decision to book our reception there was very easy. We were impressed with the quality of service during our initial visit, throughout our engagement, during the reception, and even afterwards! Michelle and her team were always responsive and willing to do whatever it took to bring our ideas to life. Throughout the entire process, we felt like our wedding day was just as important to the team at Eagle Brook as it was to us, and we couldn't be more grateful!
---
Amazing!
Reviewed on

10/16/2013
I really cannot say one negative remark about Eagle Brook. The staff did an amazing job from planning the wedding and the day of. The whole atmosphere was amazing and the food was incredible. The Banquet Manager paid a lot of attention to detail and was always coming up to me and my husband to make sure we were not in need of anything. The staff was courteous and friendly, I really could have not asked for a more stress free place to have my wedding. They were accommodating on price and fit within my budget.
---
Food was AMAZING
Reviewed on

8/25/2013
Victoria K
Michelle was very helpful throughout the whole process! The location is gorgeous and everyone was so accommodating. All of our guests are still raving about the food no matter what their meal was. We had a signature drink which went over almost too well and ran out before dinner and the bartenders had to make more to have for the rest of the reception! Make sure to pay attention to detail, the only thing that was missed was we had the wrong flavor sorbet, but it was still delicious.
---
Service Was Bad
Reviewed on

7/31/2013
Lisa D
Michelle was great and very accommodating. We went with the Premium Package and received the worst service the day of the wedding. We had to search out the staff to get anything done. Appetizers were not being passed. The tables were not being cleared off and were cluttered with food and drinks. The bar service was awful, the same drink tasted different every time, the 7-Up was flat and the one bartender was rude. We had to search out staff to request the garbage that was overflowing in the washrooms be cleaned up. I spent most of the evening going into the kitchen looking for the staff when I should have been enjoying a celebration that took a year to plan!
---
Fiirst Impressions are EVERYTHING!
Reviewed on

10/30/2012
Jaime G
The moment I met Michelle at EagleBrook Country Club, I knew it was the venue for our wedding. Michelle was just the nicest sweetest most accomodating person to work with. The rest of the staff was pleasant, personable and efficient as well. Food was great! Ambiance was just right. Ceremony space was decorated beautifully. Just Perfect!
---
AMAZING
Reviewed on

10/11/2012
Heather P
Eagle Brook was the perfect location for our wedding. It is absolutely beautiful and the staff does an amazing job! The food is great, definitely not your typical wedding food! I would recommend them to anyone!
---
Amazing!!
Reviewed on

10/08/2012
Raven L
My wedding was on September 21, 2012 and I just want to say what a wonderful job everyone at Eagle Brook did. Michelle was the easiest person to talk to and she really took the time to understand and help with anything you needed. The staff was kind and fun.... And the food was really amazing!! All my guest loved the place, the way it looked, how nice everything was, and the food!! I would definitely recommend this place to anyone, the price was reasonable the place is clean and the golf course is nice. Thanks again Eagle Brook Country Club!!
---
Amazing
Reviewed on

9/17/2012
Alexandra S
My husband and I couldn't be happier with our choice of venue and it is mainly to do with Michelle. Michelle is the event coordinator at Eaglebrook and she was my main contact over the two years we took to plan our wedding. She was absolutely amazing, working with us on every detail, no matter how small. She kept track of everything and was super accommodating and patient. I don't think I could have planned the day as perfectly as it was without her.
---
Best venue for a wedding
Reviewed on

7/17/2012
Theresa G
Eaglebrook is absolute amazing! You can not pick a better venue for the amazing price. It's very affordable but you could never tell. They are extremely professional and cater to all you needs. Michelle was out wedding coordinator and she is an angel. Our room looked like a dream and the food... Omg was amazing. We still can't get over how great our night was, and we have eaglebrook to thank. Beautiful room, club, gold course grounds and the linens matched our bright yellow theme!
---
Issues with staff
Reviewed on

11/16/2011
Tracy M
Overall, we were mostly happy with our experience at Eagle Brook. The majority of the staff were friendly and helpful. A week after our ceremony/reception, we heard from several of our guests how extremely RUDE an employee was to them. He even made my husband's 90 year old grandpa (who uses a cane) walk the long way around to the ceremony, instead of letting him cut through the reception area (like they were trying to). I was appalled by this. The same gentleman also gave some of our other guests a hard time about being there early. I'm sorry, but when someone is paying $15000+ to have their ceremony/reception there, the staff should be professional, kind, and accommodating to the guests. The dinner service was very slow...I think they were short staffed that night. The cocktail area is small, and even with 150 guests, it sounded like things got cramped pretty quickly.
---
The Best Venue!
Reviewed on

10/21/2011
Michelle M
They did such an amazing job- I would recommend to everyone!
---
My reception location
Reviewed on

10/16/2011
Jenna T
I would 100% recommend this venue for a wedding reception. The staff was so accomodating and were willing to do just about anything we requested. We choose to have an alcohol- free reception and were able to keep the costs under $8,000 for 250 guests. The food was absolutely delicious. I received multiple compliments that it was the best wedding food people has ever had.
---
Eagle Brook CC Reception
Reviewed on

10/12/2011
Kim A
We chose Eagle Brook Country Club after researching many reception venues. I couldn't be happier with how our wedding reception turned out! Through the entire process Michelle was there to answer any and every question I had throughout the process and always in a timely manner. We had about 170 people and there was plenty of room for all the tables, portable bar, sweets table, gift table and deejay. The room itself was well positioned and provided beautiful views of the golf course. Above all, the food was beyond AMAZING! Everything from cocktail hour to entrees to desert to late night snack was exactly as we expected from previous tastings. All of our guests are still telling us how phenomenal all the food choices were - which let's face it, food can make or break an experience. And the day of, the staff was very accommodating and seem genuienly concerned about my wants and needs. I would absolutely recommend Eagle Brook Country Club to any bride and groom and will even look to them to host other events I may have in the future! Well worth every penny!
---
Bridal Shower
Reviewed on

10/02/2011
Ashley A
My Bridal shower was held in a banquet room at Eagle Brook Country Club in Geneva Illinois. It was an absolutely amazing bridal shower and all of the guests raved about it. It was a luncheon and the food was delicious. The drinks were plentiful and the waiter and waitress were very helpful and nice. I'd recommend Eagle Brook for showers, banquets and wedding receptions!
---
I would definitely recommend Eagle Brook
Reviewed on

6/29/2011
Stephanie G
Eaglebrook was wonderful to work with and great customer service. The only negative I have is that the soup we tried at the taste testing was not the same that we chose and had at the wedding. Besides that, this venue is a GREAT place to have your wedding.
---
Wedding Reception 9/4/2010
Reviewed on

10/08/2010
Tara D
Staff was professional and took care of us (including the bridal party) at ALL times!! The food was the best meal we have ever eaten, and surpassed our guests expectations! As the bride, I did not have to worry about anything, because everything I had asked for plus more was already in place. If I wanted anything changed, there were no questions asked, and it was done immediately - they even added an extra table during the receiving line for our gifts, with disturbing the bridal party or guests. We honestly were treated like royalty, from the bride and groom to all of our guests. I would highly recommend Eagle Brook Country Club for your wedding or wedding reception, it truly was a dream come true!
---
The Perfect Wedding Reception!!
Reviewed on

6/28/2010
Kathleen J
Eagle Brook Country Club did a beautiful job in helping me obtain the perfect wedding reception. When choosing the right place to host the reception, it was important for me to find a a venue that had a professional staff, delicious food, and an elegant atmosphere. Eagle Brook possessed all of these qualities. Immediately after deciding on Eagle Brook Country Club, I was paired with a wedding coordinator who helped me every step of the way, assisting me with the menu and the table linens. From the hor d'oeuvres to the 5-course dinner, the food was amazing, and the servers and staff were professional. I couldn't have asked for a better experience, and am very pleased with the way my wedding reception turned out. Thanks to Eagle Brook for providing me with a night I'll never forget!1
---
Send Message