Home

Eagle Oaks Golf & Country Club
Book Your Wedding with Eagle Oaks Golf & Country Club
---
A BALLROOM IN FARMINGDALE, NJ
About Us
The Clubhouse has an elegant southern style design that features a mix of gold and crystal chandeliers, marble floors and large windows for proper illumination. In addition, it overlooks the beautiful course, hence it is ideal for quality photography. Couples can choose from a variety of rooms in the clubhouse for their ceremony or reception.
The Golf Course is an ideal location for couples who cherish outdoor ceremonies. The expansive fields, distant tree lines, scattered golf carts and natural beauty provides a passionate backdrop for the event. Moreover, the natural lighting at the golf course is highly suitable for quality videography.
The Savannah has a colonial-inspired design and covers an area of 15,000 square feet. Its lavish and inviting nature adds charm to the wedding or reception. The Savannah house has a unique interior finish, making it easy to decorate and customize.
What You Should Know
Eagle Oaks Golf & Country Club has two distinct wedding packages—the Augusta and the Magnolia packages. These packages offer an array of meal options, hors d'oeuvres, desserts, cocktails and entrees. Both packages offer five hours of open bar with premium liquor. On the other hand, the packages can be customized to suit couples' personal tastes and preferences.
To make a reservation at Eagle Oaks Golf & Country Club, couples are required to pay a deposit. In addition, the venue expects full payments to be made five days prior to the event date.
For overnight guests, Eagle Oaks Golf & Country Club offers spa and fitness services. The highly skilled and experienced massage therapists provide a variety of massages, such as deep tissue, hot stone, golfers, therapeutic and reflexology. This is an essential way to relax before or after the special day.
Furthermore, Eagle Oaks Golf & Country Club has a list of preferred professionals who offer specialized services. These professionals provide services, such as music and entertainment, floral creations, photography, video creations and transportation.
Extra Perks
The staff at Eagle Oaks Golf & Country Club are responsible for event planning, vendor coordination, event setup, decorations and cleanup services. This enables couples to have a stress-free ceremony or reception. Other add-ons at Eagle Oaks Golf & Country Club include:
Membership discounts
Ample parking
Ping pong, tennis and pool
Wine tasting
Kitchenware
Guest suites
Bridal suite
From the Vendor
ASK ABOUT OUR VALUE DATES
Located on over 350 acres, the newly remodeled Clubhouse has the warmth, beauty and elegance befitting one of New Jersey's finest clubs...and your special day. Magnificent golf views, an enchanting wedding garden, a 450-guest banquet room, and exquisite service that only a private club offers.
Amenities + Details
Amenities
Handicap Accessible

Liability Insurance

On-Site Accommodations
For more details about amenities, please message the Venue.
Ballroom, Country Club, Tented
Food + Catering, Planning
Contact Info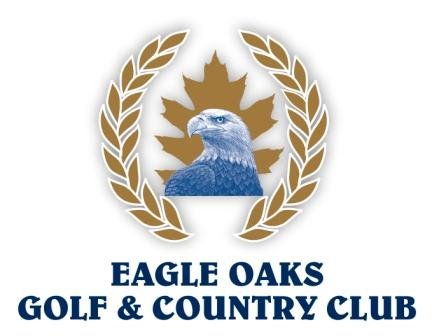 Reviewed on

8/09/2017
Shannon B
Our wedding at Eagle Oaks Country Club was a dream come true. Helena, our event coordinator, went over and above to help fulfill a perfect wedding day for my husband and I, our families, and all 230 of our guests. Helena's professionalism and attention to detail was amazing! We... Read More stayed with our bridal party in the suites on the property the night before the wedding and got ready in those same beautiful suites across from the cabana pool area. Melissa was our bridal attendant assigned to us for the weekend. She waited on us and spoiled us all weekend long. She made us feel like we were very important guests at a high class resort. The food was exceptional, we still have guests telling us it was the best filet mignon and sea bass they have ever had. The filet mignon was steakhouse high quality! We added on the Venetian hour and it was worth every penny, the presentation and choice of tasty desserts is amazing! I forgot to mention, the grounds are gorgeous and were the perfect backdrop for outdoor cocktail hour dining and for amazing photos. Please don't hesitate to have your wedding here at this magical country club, your dreams can also come true!
---
Reviewed on

11/06/2016
Samantha S
We got married at Eagle Oaks 10/28/16. Eagle Oaks is amazing. The food is incredible. The venue is stunning. The staff could not have been more accommodating. Our maitre'd was perfect. He gave us everything we wanted and helped us with the entire day. If you want to... Read More impress your guests, choose Eagle Oaks.
---
Reviewed on

10/16/2016
Caroline V
Eagle Oaks is worth every. single. penny. Our guests are still talking about the service, food and venue. Jim was so easy to work with-- very accommodating and caring about what we wanted. This is not your average wedding venue. If there's an open date, TAKE IT! You will not... Read More regret it! I can't say enough about this place. Thank you, Eagle Oaks!
---
Reviewed on

10/11/2016
Jennifer L
We had the most amazing experience from start to finish with eagle oaks as our chosen venue. It was not only beautiful but so accommodating and spacious for our 300 guests. We have received so many compliments on the venue itself and how the night went off without a hitch.... Read More Helena was very easy to work with and helped make our day as special and "us" as Possible. Would definitely recommend to others.
---
Reviewed on

9/27/2016
Katie W
Everything at Eagle Oaks was absolutely PERFECT! Jim was such a pleasure to work with and was so helpful throughout the entire process. Brian was a huge help and took care of everything the night of the wedding. The food was AMAZING. Guests are still raving about it. The place... Read More is absolutely beautiful and I cannot say enough great things about it. They made the entire process extremely seamless and easy!
---
Reviewed on

8/27/2015
Eagle Oaks Golf and Country Club could not have done any more to accommodate us for our party, which was August, 2015! We had the most elegant party, as the grounds and the facility are so breathtakingly beautiful. Besides, fabulous florals created by floral designer Cindy... Read More Hubeny, Eagle Oaks met and exceeded all of our wishes in creating an exquisite affair. The waitstaff--every one of them were professional. The food presentation was spectacular! And the food itself, was served by the staff like it was an intimate dinner for 4--yet we had well over 140 guests! During that evening and still today, our guests commented on how beautiful and wonderful the party was and how much fun they had! Could we ask for anything more! Bravo!
---
Beautiful Venue
Reviewed on

8/21/2015
Anne Marie M
Jim O'Neil was extremely accommodating. We enjoyed a beautiful wedding with a very minor complaint.
---
We could not be happier we chose Eagle Oaks for our Wedding!!
Reviewed on

2/23/2015
Theresa F
Our wedding experience at Eagle Oaks Golf & Country Club was beyond exceptional. Event Manager Helena guided us through the entire process with ease, was understanding and helpful, and couldn't have made our wedding any better! Our maître d' Ed made the entire weekend a breeze.... Read More From the Friday night Rehearsal Dinner to the outdoor Ceremony to the Reception, to the Sunday Post-Wedding Brunch, every aspect was superb. We stayed in the Southern Colonial-inspired Savannah House Guest Suites on the country club grounds, which was extremely convenient, especially when getting ready the morning of the wedding. The sunset proved as a beautiful backdrop for our photographers, as did the chandeliers and tapestries in the ballroom, and the Rose Garden for the Ceremony. The entire Eagle Oaks staff went above and beyond to make our big day perfect, and our guests were treated like royalty. We could not be happier and recommend Eagle Oaks to any couple looking for a memorable, magical wedding experience. **We looked at several venues in Monmouth and Ocean Counties, and Eagle Oaks won our first choice for several reasons: 1. NOT a "wedding factory"-- we were the only event happening, and did not have to worry about hiring security to ensure that no unwanted guests would join our reception. 2. The food is OUTSTANDING. Our guests are still talking about it. Right down to the cake. 3. Sophistication: We were extremely turned off by other venues whose decor catered more to Sweet 16's and Bat Mitzvahs rather than Weddings. We loved the classic, patriotic decor Eagle Oaks boasts, especially the American flags and elegant, stunning chandeliers & tapestries. 4. We could stay on-site. As the bride, I was able to enjoy the Bridal Suite at the Savannah House the night before the wedding, then got ready with my bridal party there the entire day. Incredibly convenient. We gave the other 3 suites to our wedding party who had traveled from Alaska and Washington, D.C. to ease travel woes.
---
Amazing wedding venue!!
Reviewed on

11/28/2014
Krissie G
Eagle Oaks is truely one of a kind when it comes to wedding venues. I had both the ceremony and reception there, and I am beyond greatful for everything they have done for me! From planning the wedding with Helena, who is wonderful and extremely accommodating- to the day of the... Read More wedding with Ed as the maitre d'- who is an amazing and wonderful man. My wedding day ran so smoothly because of how attentive Ed and his staff were. He was always checking on my husband and I, and made sure everything was perfect- which it was! The grounds are absolutely beautiful, and the food was so delicious. Our guests can't stop talking about our wedding and how much fun it was at Eagle Oaks!!
---
Stunning Venue and Great Team
Reviewed on

11/11/2014
Felicia P
I am so happy we chose this venue for our wedding. The facilities are absolutely beautiful and perfectly kept. I worked with Helena throughout the planning. I worked with Helena throughout the planning process and she was incredibly helpful and accommodating with any requests or... Read More questions. On the big day, Ed and his team were like a well oiled machine. They kept outside vendors on track and made sure every detail came to fruition. As a bride it is so amazing to know that you don't have to worry about a thing on your big day. I highly recommend Eagle Oaks for anyone looking for a wedding or event venue!
---
Magnificent!!!
Reviewed on

10/27/2014
Melissa R
Jim and Ed were patient and detail-oriented. They made certain it was an unforgettable evening. I cannot speak highly enough of the venue or of Jim and Ed.
---
Amazing wedding at Eagle Oaks
Reviewed on

10/20/2014
Marisa L
Our wedding at Eagle Oaks Country Club was in April. We had a gorgeous day and we could not be more thrilled with our choice in venue! The food, service and attention to detail was excellent. Every guest complimented us on the stellar food and beautiful atmosphere. We did not... Read More need to think about anything the day of the wedding because Helena had every detail managed. I would turn around for 2 minutes and have a new drink on my table. Jim was so helpful and made our day enjoyable and stress free! I would highly recommend this wedding venue (especially for a larger wedding). We had 300 guests comfortably at Eagle Oaks. Thank you!
---
AMAZING AMAZING AMAZING
Reviewed on

9/04/2014
Alyssa D
I am beyond thrilled that we chose to have our wedding (ceremony and reception) at Eagle Oaks. Upon arriving it is obvious that the venue is GORGEOUS! The grounds are just absolutely beautiful and immaculately kept. The food was also delicious! Our guests are still talking about... Read More how great the food was, many saying it was not like "a normal wedding dinner". Everything really was cooked to perfection. I worked with Jim while planning the wedding, and he was so great to work with! He was always responsive, and it was clear that his priority was to make our wedding day exactly what we wanted it to be. I asked a lot of questions, changed some things along the way, and he was always eager to help! The maître d, Ed, was also amazing to work with. He made sure everything ran smoothly the day of the wedding, and everything went off without a hitch. Ed was at our rehearsal the day before, and made sure our ceremony was seamless! Even a few of my bridesmaids (who have been in multiple other weddings) commented on how helpful Ed was day of the wedding. The rest of the staff was also amazing and very attentive; all of our guests were taken care of at all times. Having this amazing staff was INVALUABLE because I was pretty much stress-free that day. So many people commented on how calm my husband and I were, and a huge part of that is because EO staff took care of everything for us! Needless to say, our wedding day was absolutely perfect! Many guests have told us that was one of the best weddings they have ever been to, and my husband and I really had the best day of our lives! Thank you so much Eagle Oaks for making this all happen!
---
Eagle oaks
Reviewed on

8/10/2014
Beautiful venue, attentive staff, great food!
---
Eagle Oaks was ther perfect place
Reviewed on

8/07/2014
Katie O
I would 100% recommend Eagle Oaks Golf and Country Club for your wedding venue. The rooms are so spacious and the grounds are stunning. I had great photos from my wedding day. The food was probably some of the best I have ever had and the service couldn't have been more... Read More attentive to mine and everyone's needs. I love looking back at my wedding day and Eagle Oaks help to make it more than perfect.
---
Distinguished Excellence
Reviewed on

8/29/2012
Holly C
From the moment I entered Eagle Oaks, I knew that I would be getting married there! The decor was elegant, the grounds were meticulous and the accomodations were outstanding. To say that Jim and the entire staff were a pleasure to work with is not saying enough. Jim catered... Read More to any reuquest that I had and had a "can do" attitude about everything! The food at the cocktail hour and the reception was outstanding. One year later, I still have people tell me how magnificent my wedding was. If you are a bride in the area, do yourself a huge favor and visit Eagle Oaks. It will be the last place you have to visit in choosing a wedding site!
---
Eagle Oaks Golf & Country Club
Reviewed on

3/08/2012
Megan F
We can't say enough great things about Eagle Oaks for a wedding. They went above & beyond. Our expectations of a perfect wedding were completely fulfilled! Jim is great to work with. Always willing to answer our questions and put us at ease throughout the planning process.... Read More At our tasting the chef made special items that were not part of the menu based upon ideas we came up with together and we were able to serve that to our guests. The staff is very willing to listen and work with you. The service the day of the wedding was impeccable. There was always someone there if we needed something. It is a stunning facility. The gorgeous chandeliers sold me! They are always maintaining or adding something new. We highly recommend Eagle Oaks for your fairytale wedding come true!
---
Amazing Wedding!
Reviewed on

11/13/2011
Kristen I
Absolutely everything about our wedding at Eagle Oaks was incredible! Our day was perfect thanks to Eagle Oaks. The food was awesome and the service and staff were professional and personable. Everything was excellent! My husband and I highly recommend Eagle Oaks to everyone!!!
---
Very expensive but worth it
Reviewed on

3/06/2011
Lauren K
Very expensive but worth it
---
Review for Eagle Oaks Golf Club
Reviewed on

5/10/2010
KRISTIN B
The country club is brand new with a very classy and elegant atmosphere. A balcony with wicker furniture and outdoor ceiling fans surrounds the building overlooking the 18th green and a beautiful bridal garden. The entire country club has a very classy feel to it. The staff... Read More was very helpful throughout the entire process and catered to any need we had.
---
Review for Eagle Oaks Golf Club
Reviewed on

5/10/2010
Stephanie P
The wait staff the value of the package and the decor.
---
Review for Eagle Oaks Golf Club
Reviewed on

5/10/2010
Wendy M
The whole site was new and decorated to my liking. It had exquisite molding marble and light fixtures. Additionally the food and service was excellent.
---
Review for Eagle Oaks Golf Club
Reviewed on

10/22/2008
Cortney O
The Food was amazing!
---