Home

Event Elements
About this Vendor
extraordinary wedding design & coordination
Event Elements is dedicated to providing clients with the tools, knowledge, and expertise to plan and execute an unforgettable event! Services range from "day of" coordinator to full service planning.
Details
Day-Of Coordination, Full Service Wedding Planning, Planning
Contact Info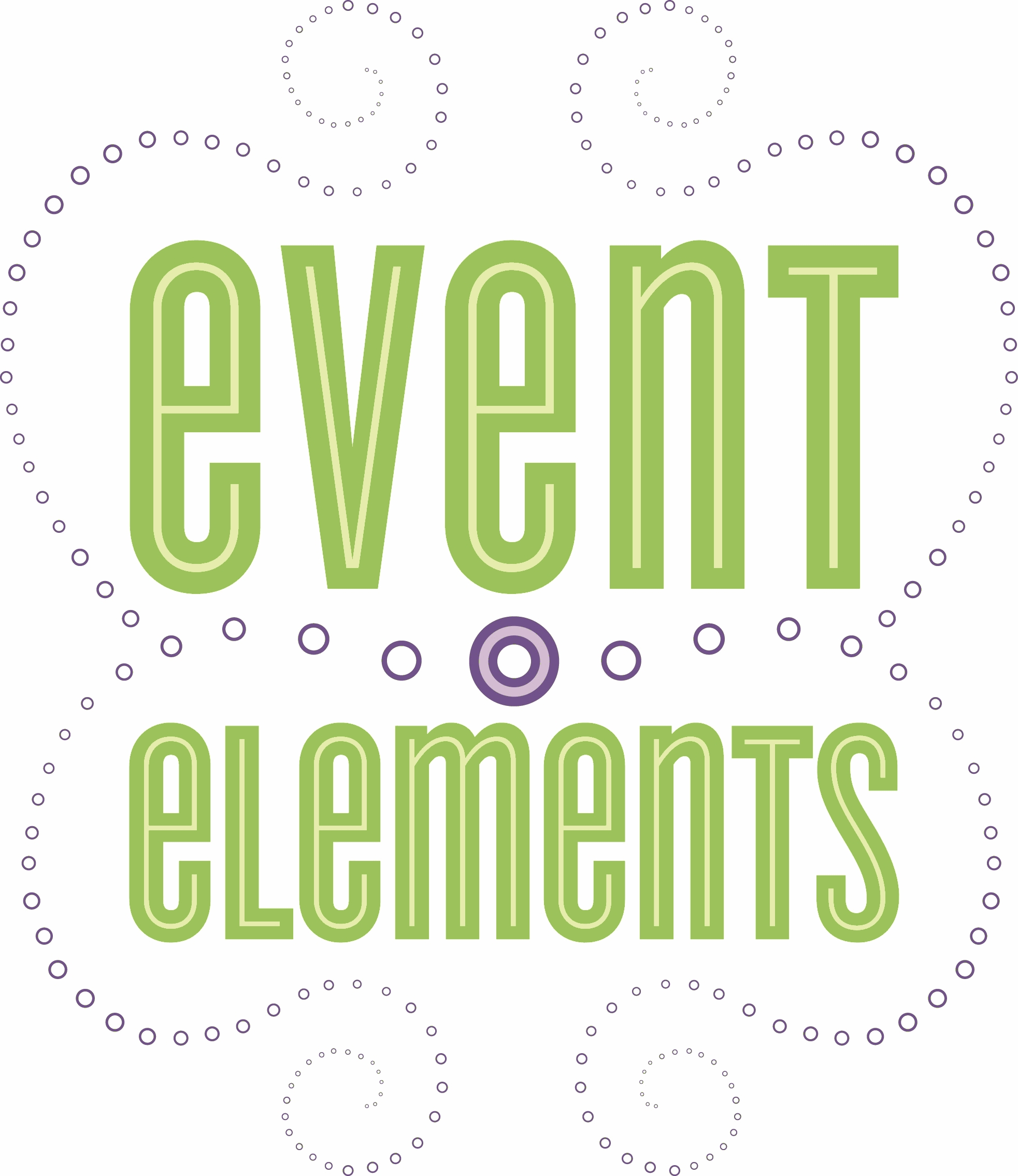 Dallas, TX
Dallas-Fort Worth
Wonderful day-of coordinator. Went completely above and beyond.
Reviewed on

9/05/2014
Stephanie D
I knew before I even met my husband that I would hire Kristyn of event elements for my wedding someday. I was a bridesmaid in a wedding that Kristyn was coordinating-- it was my first time as a bridesmaid, and I was clueless about what to do. Kristyn guided us through the day making every transition seamless and natural. As a singer at another event elements wedding, I got to see Kristyn from the other side and was so impressed by her professionalism and sweet disposition. Kristyn provided day-of coordination services for me, though it seems like she was with me through the entire process. Always quick to answer any emails or questions that I had and sit down with me and my parents/spouse to discuss every detail-- Kristyn gave us the peace of mind we needed so that we could sit back and relax for our special day. She was a sounding board and friend when the stress of planning the wedding overwhelmed me. I will be eternally grateful for her kindness and advice. All of my vendors spoke so highly of her as she coordinated with them to go over the schedule and layout for the reception weeks before the big day. During the reception, she made sure that everything was handled behind the scenes and that my husband and I were enjoying ourselves. My parents and I agree that our ONLY regret for the wedding was not hiring Kristyn for more than the coordination-- if I could do it all over again, I would have let her handle EVERYTHING! She has earned my trust and respect completely-- any bride will be lucky to have her involvement in their wedding planning process.
---
Amazing Service
Reviewed on

12/30/2013
Theresa K
I cannot even begin to describe how amazing Kristyn was for my wedding! We hired her as a "month off" coordinator, but she did so much more than that. My venue required us to bring in everything, from chairs to alcohol to food etc. She helped coordinate all of my vendors and really helped me feel like the day was actually going to happen the way I envisioned it. She also helped me with a somewhat over-bearing mother :). She made sure that my opinions were heard as well as keeping everyone happy and in the loop. And the day of the wedding I literally didn't stress at all!!! She kept any concerns far away from me and allowed me to simply enjoy the day. I can honestly say that I would not have had the stress free amazing wedding day that I had, had it not been for Kristyn. I would HIGHLY RECOMMEND her to anyone looking for a planner/coordinator/sometimes therapist haha. Thanks Kristyn!!!!
---
Best Wedding Planner Ever!!!
Reviewed on

10/05/2013
Kristyn Hall is not only a long-time dear friend of mine but she was also my incredible Wedding Planner!! My husband and I are both working professionals and needed help when it came to planning our wedding, lining up vendors and making sure every detail was first class and spectacular! We hired Kristyn and her incredible team from Event Elements and they went above and beyond the call of duty! Our wedding was AMAZING!!!!!!! We definitely had a Fairytale Wedding and I know we owe it all to Kristyn for her incredible insight, organization, keen eye for detail and providing us with The A-Team (the best vendors in DFW)! Our Reception at the Modern Art Museum in Fort Worth, was over the top, Platinum Wedding! Our wedding was featured in 360 Weddings magazine and also in the Brides of North Texas magazine! Thank you Kristyn- you made our dreams a Reality! We love you so much! You are the BEST!!!
---
Reviewed on

6/27/2015
My daughter's wedding on June 20, 2015 was a success and all of our guests had a great time. This was due in no small part to Kristyn! She was a very helpful getting things ready before the wedding but was great the day of the wedding. Not only did she do what you would expect the planner to take care of (like making sure everything is setup in the right place, everyone is on time, keep things moving on schedule, etc) she added a personal touch by taking care of the bride and making sure she was stress free (as much as possible :-)) and having a good time. I also want to mention that we had some problems with the weather (it was an outdoor ceremony and reception) and while we all want the wedding day to go smoothly, Krisytn is someone you want around to deal with the unexpected! She did a great job keeping us informed and finding an alternative location at the venue where we could move the dance/bar. Also, at the end of the day, after the bride and groom left, she and her assistant (Kathy) stayed and helped make sure all of decorations/etc were carefully packed and stored. This was way more than I expected. It was a great day and we could not have done it without Kristyn - I highly recommend you consider her to help with your next event - I will. Thanks Kristyn! Phil Davis
---
Kristyn was Amazing
Reviewed on

1/05/2015
Anna D
I don't know what we would have done without Kristyn. She was very detail oriented and thorough in our initial meeting. She followed up with us regularly and knew exactly how everything should run. On the day she was very calm and collected and had everything under control. The wedding would have been a disaster without her and her assistant. We are so thankful we hired her!
---
Thanks Kristyn!!!
Reviewed on

10/12/2014
Katria K
My husband and I both agree that hiring Kristyn was probably our best wedding planning decisions. Kristyn was a "weekend of" coordinator for us but she did so much more. After talking to Kristyn on the phone for the first time, I knew it was a great decision because she was already putting me at ease. At our first in person meeting, Kristyn already had ideas and details for our ceremony which was very impressive. She helped us stay on top of all our details and was always quick to answer text messages or emails concerning questions. I did not have to worry about anything on my wedding weekend and that was thanks to Kristyn. Everything at our wedding ran smoothly and she helped take care of every detail. Kristyn's attention to detail helped make our big day perfect not just for me and my husband but our entire family. I would recommend Kristyn and Event Elements to anyone. Kristyn will ensure that your wedding day is worry free.
---
Weekend of Coordination Services
Reviewed on

10/07/2014
emily w
We contacted Kristyn after we had chose all of our vendors (which next time I would contact her prior if I could give anyone advice!) to provide us with the weekend of coordination. From the get go, Kristyn was positive and so supportive of our wedding day vision. She also kept us grounded in what was could really happen at a wedding vs. my now-husband's crazy ideas. She was quick to respond and reasonable about her cost. Kristyn is extremely approachable and flexible, and under pressure keeps everyone together (especially my mom!). I would recommend Kristyn to anyone looking for an event planner, especially when it comes to weddings. When my now husband and I sat down and talked about what we wanted out of our wedding weekend we knew that we couldn't make it happen alone and with Kristyn's help EVERYTHING we wanted came together. We owe a million fantastic memories to Kristyn!
---
She is the best!
Reviewed on

8/22/2014
JoAnne M
Kristyn was by far the best investment we made for my daughter's wedding. She is extremely organized and a joy to work with. Her recommendations were beyond helpful and made a huge difference in our final plans. She was available to help with all aspects of the wedding and was always available to answer our questions. Her rapport with our other vendors kept the night right on track and flawless. If there were any problems, we were blissfully unaware because she took care of everything! I will use her for my next daughter's wedding when that time comes! Do yourself a favor and make Kristyn a part of your special day. You will be thrilled that you did!
---
Wedding Planner
Reviewed on

8/17/2014
Sara D
Kristyn Hall is a wonderful planner. She is organized, available, and everything you hope for your wedding planner to be. We used Kristyn for the reception only, primarily to organize the timeline, manage vendors, and have everything set up on the day of. She provides peace of mind that everything will be done according to your plans.
---
Loved working with Event Elements
Reviewed on

8/10/2014
Lora R
Kristyn was amazing to work with and really knows the industry well!! She made me feel like I was her only client and was so fun to work with!!!!
---
Best wedding planner
Reviewed on

8/02/2014
Casey S
Kristyn was such an amazing wedding planner. I could not have done it without her. She was there to worry about all the details and gave me so much comfort knowing all areas were covered. I would 100% recommend her.
---
Event Elements/Kristyn Hall is FANTASTIC
Reviewed on

5/20/2014
Sara L
Kristyn was an amazing wedding planner for my wedding. She is personable, professional, and has an eye for decor. During the wedding planning process, she was easy to get a hold of and if I had any questions or concerns she addressed them in a prompt manner. I had bought all of my centerpieces/decoration for our wedding and needed someone who could set up our reception hall primarily. Both Kristyn and her assistant did a fabulous job and took my notes/directions and created the perfect vision I had in mind for the set up/decor. I highly recommend Event Elements/Kristyn Hall. You will not regret hiring her on for your important day!
---
WONDERFUL!
Reviewed on

5/13/2014
Megan
Kristyn is simply amazing! She made us feel so comfortable and valued! Our weekend went flawlessly because of Kristyn. She truly made what I envisioned for the weekend come true which allowed me not to worry at all and enjoy the weekend with our friends and family. She came up with a schedule and was the point of contact for all vendors during the weekend. She truly made the weekend go PERFECTLY and we could not have done it without her. I still get compliments on our vendors-- who she recommended! She went through all contracts and provided us with recommendations of vendors. I could go on and on about Kristyn and feel like she is the perfect planner for all brides! I recommend Event Elements to all of my newly engaged friends in the area!
---
Wonderful!
Reviewed on

10/15/2013
Jessica F
Kristyn provided "Weekend Of" services for our wedding and she did an outstanding job! I can't say enough how appreciative we are to have had her be a part of our wedding experience. Though the service is listed as "weekend of" she was always available to answer questions and was very helpful from the day we met her. She is so friendly and sweet! I always felt so comfortable talking to her. My mom and I did a lot of our own DIY projects for the décor and on the day of, Kristyn took the reins and helped bring our vision to life! She is so knowledgeable, and she really made an effort to predict and resolve any potential problems before they arrived. Not only did she take stress off of me, but also my family. We were all able to enjoy the day and celebrate, not having to worry about anything. I can't imagine what the day would have been like without her. Kristyn's enthusiasm, attention to detail, professionalism and flexibility are invaluable! I highly recommend her to any bride who is looking for a dedicated coordinator, a new friend, and peace of mind on their wedding day.
---
Mother of the bride
Reviewed on

10/05/2013
Tracy W
If you read any review about Kristen and Event Elements they all use words like "exceptional", "amazing", "exceptional value". Our experience with Kristen was all of those things, but it was so much more. My daughter had never dreamt of her wedding and had no idea where to begin. When we met Kristen the only thing we had was our venue - no ideas on colors, flowers theme, style.....nothing. Kristen worked with my daughter to find out everything she needed to know to get us started. And from there Kristen made suggestions and worked with my daughter to put together the wedding of her dreams that she didn't even know she wanted. There really are no words to express the job Kristen did - because any amazing word you can think of she did so much more. To see my daughter so happy and have here say she it was the best day ever warmed my heart and her fathers heart. As parents our goal was to give our daughter what she wanted and with Kristen we were able to achieve that goal. No one could have done a better job - not those that charge more, not those who have been in the business longer, not anyone. I will always recommend Kristen! I've thanked her over and over and it just isn't enough. If you are looking for a planner, one that gives her heart and soul to your daughter to make her best day ever, call Kristen and Event Elements. No one else can be so phenomenal!
---
Wonderful Coordinator - Exceeds all expectations!
Reviewed on

9/15/2013
Shelby B
Hiring Kristyn with Event Elements was hands down the best decision we made when planning our wedding. She went WAY above and beyond to help us throughout the entire planning process. She is so sweet, was always available to answer any question, and she ensured the big day went through without a hitch. She has relationships with fantastic vendors, and I am so grateful for all her referrals. It is hard to put into words just how much we appreciate all Kristyn did! I would give her 10 stars out of 5 if I could, and would highly recommend to anyone.
---
The Best Planner Ever!
Reviewed on

8/08/2013
Selina S
I felt an instant connection when I first met Kristyn. I immediately knew she was the wedding planner I was searching for. She is very attentive to detail, and helped provide great vendors that I could trust. She is very well organized, she would reply to all my emails right away, even though it would take me forever to reply to hers! With the amount of stress that goes into planning this special day she helped keep us from going crazy. I never knew that a Bride could be so relaxed the night before and the day of her wedding day, all thanks to her for handling so much! I highly recommend Kristyn and having Event Elements plan our wedding was the best investment we made towards our special night. I truly know the wedding would not have turned out the way it did if it wasn't for her!
---
Simply the best!!!
Reviewed on

7/31/2013
Katie D
Kristyn is simply the best! Having known her for a while and knowing how much she loves her work, hiring her as my wedding planner was the easiest decision I made after saying "yes" to my hubby-to-be. However, the absolute brilliance of this choice was quickly apparent after our first meeting and I realized that I had zero idea what I was doing. Kristyn helped me every single step of the way--from choosing invites, the venue, my florist, photographers, etc. etc. etc. She never once led me astray, and I always felt like she was giving me all my possible choices. And she always provided expert advice whenever I asked for it. Everything leading up to the wedding went smoothly, as did the day. Kristyn worked extremely hard to make sure my wedding was everything I dreamed it would be, and it was! There is no way I could have done it without her. I highly recommend Kristyn and Event Elements. Whether you want the "please-hold-my-hand-every-step-of-the-way" package I got or just some extra help the day of, you can't go wrong with this team!
---
Great coordinator!
Reviewed on

7/31/2013
Christa L
Kristyn did such a fabulous job at our reception! Not only was she affordable, she was always so easy to communicate with and really listened to what we wanted. It was wonderful to be able to relax the day-of and know that Kristyn was taking care of everything, and our reception ran perfectly! Thanks!!
---
Dont married without her!
Reviewed on

7/25/2013
Heidi L
Kristyn was BY FAR the best decision we made. My husband and I are both in advertising and wanted to be very hands-on so Kristyn let us do our part but when we got closer to the wedding date, she just easily picked up all that we had done and rolled forward with it. She didnt skip a beat. We got to experience lots of the concepting of what we wanted and then she finished it all out for us. We didnt have to worry about any of the logistics in the weeks leading up to the big day. All we had to do is get married and have fun. She took care of everything. Everything we wanted and planned, she made happen exactly the way we asked. It was perfect! So if you are looking for someone to do everything for you OR if you want to do some of the planning fun yourself, Event Elements is the perfect planner.
---
Easily the BEST money we spent!
Reviewed on

7/20/2013
CHRISTIN C
At first, my parents were hesitant about hiring a wedding coordinator. I'd planned everything myself, but I didn't want the added pressure of making sure things went off without a hitch. I can tell you that my dad is STILL telling me what a great investment hiring Event Elements was!!! I met with Kristyn a fews times and instantly felt a connection- it didn't hurt we had the same name AND birthday! She is very organized and meticulous; attention to detail was definitely something we had in common. She answered all of my emails and texts right away and made sure that on the day of the wedding, all of the last minute "emergencies" had my say (example: what color of lighting I wanted to use for the DJ- we'd never discussed it...we had to move some tables, where would you like this one?) With her two assistants, Kristyn helped me have the wedding of my dreams. Everything was beautifully executed and the night went completely as planned. She has also helped me AFTER the wedding with addressing another vendor that I was not happy with! That wasn't in her contact, but she helped me anyways- what a great vendor!!!!!!! I honestly can't say enough great things about Kristyn and Event Elements. I truly believe that if you can budget for a coordinator/planner, then go for Event Elements! I was able to relax and enjoy the day without stressing about a single thing! It was like I said, easily the BEST money we spent!
---
I would not do this again without Kristyn!
Reviewed on

7/03/2013
Taylor
Kristyn is awesome. I could really stop there. We did a package with her that was a "weekend coordinator," but she helped throughout our nine-month engagement by recommending vendors and making sure we were on schedule. Leading up to the wedding, we did walk-throughs and she set up when all vendors would show up where. It was perfect. We walked into our reception and it was just the way we imagined, but better. And it was all because of Kristyn's passion and skill. She's a great price and really deserves to be paid more for all that she does. I highly, highly recommend her, even if you think you don't need a coordinator!
---
Kristyn Hall
Reviewed on

6/29/2013
Mary D
I absolutely love Kristyn! She made everything flow so effortlessly! She is also a extremely nice and personable lady, so it was really easy to work and plan with her. I would highly recommend her as a wedding planner and coordinator.
---
Perfect planner for the perfect day
Reviewed on

10/29/2012
Paige O
Kristyn was our wedding coordinator for our wedding in Oct. 2012 and I must say she made it go off without a hitch. We began working with her last December right after we got engaged and she made the planning process so stress-free for me and was super helpful when I had any questions. I would recommend her to every bride and friend I have! Thanks Kristyn for making our special day perfect :$
---
A M A Z I N G !
Reviewed on

10/23/2012
Allie T
We just got married on Oct. 13, 2012 and it was perfect -- all thanks to Kristyn and her team! Kristyn is beyond amazing! She was the first planner we met with and I knew we didn't need to meet with any others. Our wedding day was absolutely perfect! We could not have done it without Kristyn and her assistant Michelle! She went above and beyond she was professional, organized and was able to keep me sane. :) I cannot say enough about how amazing Kristyn was through the whole process. She has been in the business long enough to have suggestions for vendors and she truly knows the ins and the outs of wedding planning. She listened to my vision and made suggestions along the way. The week of our wedding I was not stressed at all because I knew that Kristyn knew how I envisioned the day and it would all be perfect (and it was). We had problems with our reception site all the way though planning and she handled it like a pro. Kristyn truly knew how to take the stress away. I am sad that it is all over because I don't get to have my weekly text/email/phone chats with Kristyn anymore. I would recommend her to ANYONE! You will not regret hiring her! :) :)
---
Send Message