Home

Ever After Moments
About this Vendor
Let us be your guide
We are a full service wedding and event coordinating business. We work with your budget and overall want to gain your trust, because you have our loyalty. We can assist you with whatever level of planning it is that you need, while always providing quality service and care for our clients. If you have us as your coordinator, we will be sure to provide excellent service and make your dream a soon-to-be reality! We look forward to working with you.
Details
Engagement Party, Getting Engaged, Rehearsal Dinner, Rehearsals + Parties, Ceremony, Cocktail Hour, Reception, Rehearsal, Wedding
Destination Wedding Packages, Destination Wedding Planning, Destination Weddings, A la Carte Wedding Planning, Budgeting, Day-Of Coordination, Full Service Wedding Planning, Honeymoon Planning, Planning
Contact Info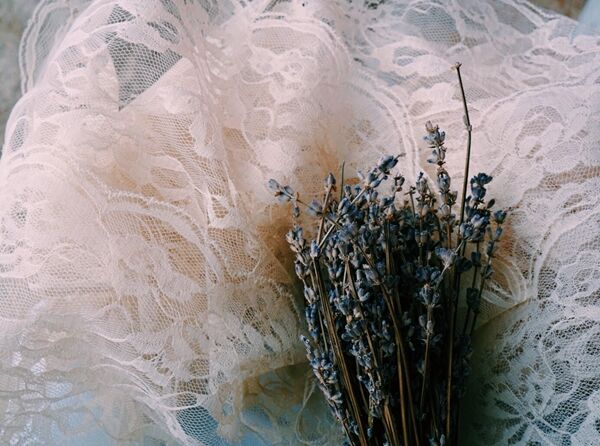 Reviewed on

9/13/2017
Maja O
Our wedding was simple yet so elegant. It was so magical and EVERYTHING WAS PERFECT! Kevin and I would like to take a moment to stress our gratitude to Cheyenne of Ever After Moments for everything. IT WAS EVERYTHING WE ASKED FOR. Kevin and I are from CA and just started... Read More with our careers. That's a hint that we are very tight in our budget. We wanted to get married in a church and have a nice meal and an open bar for our guests during the reception, without spending a lot of money. After doing a lot of research, we figured out we won't be able to get the wedding we wanted in the Bay Area. So a destination wedding rings a bell. Kevin and I love Hawai'i so much that is has to be there, well, where else can it be, but in that beautiful paradise. The only problem is, how can we get everything done when we are so far away? We are so lucky we found Ever After Moments and Cheyenne came to the rescue! We explained to her our situation and she worked with us with what we have with all her patience! From planning and coordinating the wedding, to flower arrangement, to our custom-made cupcakes and photographer recommendation, really, Ever After Moment is a one-stop shop! Cheyenne go over with the cost breakdown and made sure we stay on our budget. She gave recommendations for flowers and the arrangement that won't cost us a lot of money. We asked her if they can make us custom-made blue velvet cupcakes (all cupcakes - as I wanted to have a cupcake toast with my husband instead of the traditional cake cutting and the so forth). We sent her a picture of what we wanted and they were able to do it. (Please feel free to use our pictures Cheyenne.) Everyone loved the cupcakes, especially us. They were adorable and really yummy! We gave her our budget for photographer and she gave us Taylor and Sean (another group of people we need to thank so much). Cheyenne, we are so blessed and thankful to have found you. Thank you so much! Maja & Kevin #DoanWell
---
Reviewed on

7/13/2017
Tiana P
Cheyanne was such a great wedding coordinator for our wedding day. We wanted someone that was gonna take care of the "day of" things such as setting up the floral arrangements, picking up the favors, and setting up our venue. We didn't want to go through a big name floral... Read More company as most of them didn't fit our budget but Cheyanne did an amazing job with finding/ providing the flowers and creating beautiful centerpieces that looked like something you would get from an outside florist. She was always so easy to talk to and communicate with throughout the entire time of planning our wedding up until the wedding day. If I had to plan another wedding for any family members or friends Cheyanne would without a doubt be my first reccomendation. I can't thank her enough for everything she did for us and how amazing everything came out! You will not be disappointed if you choose her as you wedding coordinator.
---
Reviewed on

3/18/2017
Sierra T
I still can't believe how perfect everything was with our wedding! From getting ready to cleaning up, I seriously had no stress because I knew Cheyenne had everything running smoothly. What really amazed me was that our emcee did not show up for the reception and Cheyenne... Read More quickly volunteered to take on the role without any hesitation. She is truly a huge blessing to have and I definitely would HIGHLY recommend her to anyone who is getting married. You can really tell that she is very passionate with what she does! :)
---
Reviewed on

1/10/2018
Angelina S
Cheyenne is the most amazing wedding planner. She was always there to help, completed the tasks we set together and was very affordable. The day of my wedding I didn't have to worry about anything because she handled it all so well. I wasn't stressed on my wedding day at all... Read More and that I believe has a lot to do with hiring Cheyenne and knowing she would make it fabulous. She pays attention to detail as well as very punctual, and that to me is so important. I'd recommend her to anybody who needs a wedding planner!
---
Reviewed on

9/24/2017
Jenny N
I hired Cheyenne for coordination services for my wedding. I'd say she was helpful in some areas - setting up during ceremony and reception and clean up was good. However, I could tell she was very inexperienced. Off the bat, she wasn't responsive to my emails, often taking... Read More weeks to respond to vendor referrals - which is okay, because I ended up picking all of my vendors anyway - except for cake and florals. If you looking for someone who is quick to respond, she is not. She also did not contact all of my vendors prior to the wedding. I was notified by my minister that no one contacted them which is why they called me the night before the wedding. She advised that she could provide cake and floral services which I trusted her with. I was very specific on what I wanted and provided numerous photos to clarify. On the day of the wedding, one tier of the cake fell during transport. They were able to bake another tier and get it to the wedding on time, however, the cake ended up melting after the ceremony! If you are an experienced baker in Hawaii, I think it is reasonable to expect that you know whether a cake will melt and how to prevent that from happening (ie. deliver the cake closer to time of cake cutting). I was very disappointed with that. I have no cake cutting photos and a lot of guests did not get any cake. I was only refunded $100. I don't think that is reasonable. One of my guests saw the cake melting and told Cheyenne about it, but she didn't do anything about it until it was too late. My floral centerpieces that she prepared looked nice but very incomplete and barely filled out the vases. The photos I provided show exactly how I wanted them to be. If you are unable to do this, it should be communicated. I also provided (and donated) her with items that I wanted her to incorporate, such as satin wrap for bouquet, jeweled brooch for my bouquet and cake topper for the cake. NONE of these items were used. Instead my bouquet handle was only tied with a cheap ribbon. . As I look back at my photos with mine and the bridesmaids' bouquets, they are not nice at all, same with the centerpieces. I also purchased (and donated) beautiful candles for the tables which she did not light after the sun set. Numerous guests had mentioned that my coordinator was not on point. If you are not picky or have a specific vision for your wedding/event, I am sure she could be helpful. However, in my case, I was mostly disappointed with her services and would not recommend her for coordination, floral or cake.
---
Reviewed on

4/03/2017
Chastyne C
Cheyenne was awesome! My husband and I live on Oahu but we decided to get married on Maui because I'm from there. Our wedding was in March 2017 and we met Cheyenne maybe a year before our wedding date and hired her as a partial service wedding planner. I loved how she was text... Read More savvy due to my work schedule, that's the only way I'm able to communicate during the day, and was always able to meet with us in the evening after our working hours. I would text her whenever I had wedding ideas (decorations, ceremony, reception program) or needed quotes from certain vendors and she was always there to have her input and make the calls. She also flew over to Maui to be our day of coordinator and was great! She attended our ceremony rehearsal, practiced the timing of the songs and gave us ideas of different ways we can walk down the aisle. After that, we went to the reception hall to set up and she jumped right in and helped us set up and solve some decoration discrepancies we had. On the wedding day, she was a great pacemaker for the bridal party walking down the aisle, took care of all the vendor set up/payments at the reception and kept in constant communication with those people we appointed her too. Cheyenne was definitely our stress reliever! Let her be yours! =)
---
Reviewed on

3/19/2017
Leann L
Everything about my wedding was perfect! A big part of that was because of Cheyenne. My wedding was in Feb 2017, and I met with her two times before then. She was a much needed help since my husband was overseas. She was constantly in contact with me, always there when I... Read More needed her. She reached out to all my vendors keeping everyone insync. She called multiple vendors, gathering prices which helped save a lot of money. When it came to the day of the wedding , Cheyenne showed up to the venue 4 or 5 hours before the ceremony accepting all the vendors. I had a stress free day and everything was exactly how I pictured it from the centerpieces to the sweetheart table. When the wedding was coming to an end, we were told storing our items overnight was no longer an options. She was big help and took all the items preventing me from being charged for storage. If you don't want a full wedding planner, consider a day of coordinator. Cheyenne made everything a lot less stressful. I would highly recommend her to my friends and family.
---
Reviewed on

1/19/2017
Sheila M
I got married in Hawaii last month. We live here in the mainland but we decided to have a destination wedding bec but i used to live in hawaii and hawaii is just beautiful. My relatives also live in hawaii thats why it made it easier to have a destination wedding. I planned my... Read More wedding but i decided to hire a day-of- coordinator bec alot of of brides recommended of hiring one. I researched and called alot of wedding planners. I found Cheyenne's website on Knot.com. Cheyenne is the owner. They had a promo when i booked her. We emailed back and forth. I flew to hawaii one month before my wedding for my friend's wedding and Cheyenne and I met up. She was very approachable and nice. I was in hawaii for one week, we had our initial meet up. She came with me when I had my appt with the catering office. I wanted to meet up again with her that week before i went back to the mainland (to show her my decor, talk about decor, etc) but we didnt end up meeting again bec. She had some appointments. We emailed and texted back and forth while i was in the mainland. The week of the wedding, my now husband and I flew to Hawaii to prepare for the wedding. I wanted to meet with her early in the week, before the wedding, she was busy the first few days. We met up on thurs (wedding was on Sunday) and went over the timeline. Also, Few weeks before the wedding, i found out i couldnt order flowers from costco anymore, it would be delivered late if i put in my order. We ended up just buying flowers from the costco store 2 days before the wedding. Cheyenne helped buy some of the flowers and she and her sister made my bouquets and my bridesmaids bouquets, which lessen some of my stresses the day before the wedding. Cheyenne brought the bouquets on my wedding day. I was really grateful to them for doing that . She also put fresh flowers on my wedding cake which what we talked about. When my wedding reception was done, cheyenne and her sister cleaned up and waited for the other vendor (seatcover/ sash vendor). Hiring a day- of- coordinator was really a great decision!
---
Meet The Owner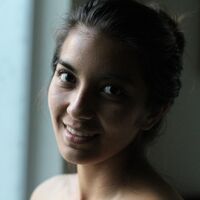 Cheyenne Adams
Aloha! My name is Cheyenne Adams. I have a background in planning and coordinating, along with other chic aspects that will help you make your dream day come true. When I am not planning an event, I am working on my family farm on the east side of the island of Oahu, and trying to spend the rest of that time with my family. We love eating late night sushi and getting in as much adventure as we can. Wedding and event coordinating has become a passion of mine, so, I put all of my effort into it so that other people can be happy. Overall, that is my main goal! Hope to see you soon!