Home

Fairy Tale Affairs
About this Vendor
Let your personality Shine!!
For the hottest trends in invitations, favors, apparel and accessories...visit our beautiful showroom, meet our friendly and knowledgeable staff...and let us make your next affair...a Fairy Tale Affair! Appointments are never necessary!
Details
Invitations + Paper Goods
Contact Info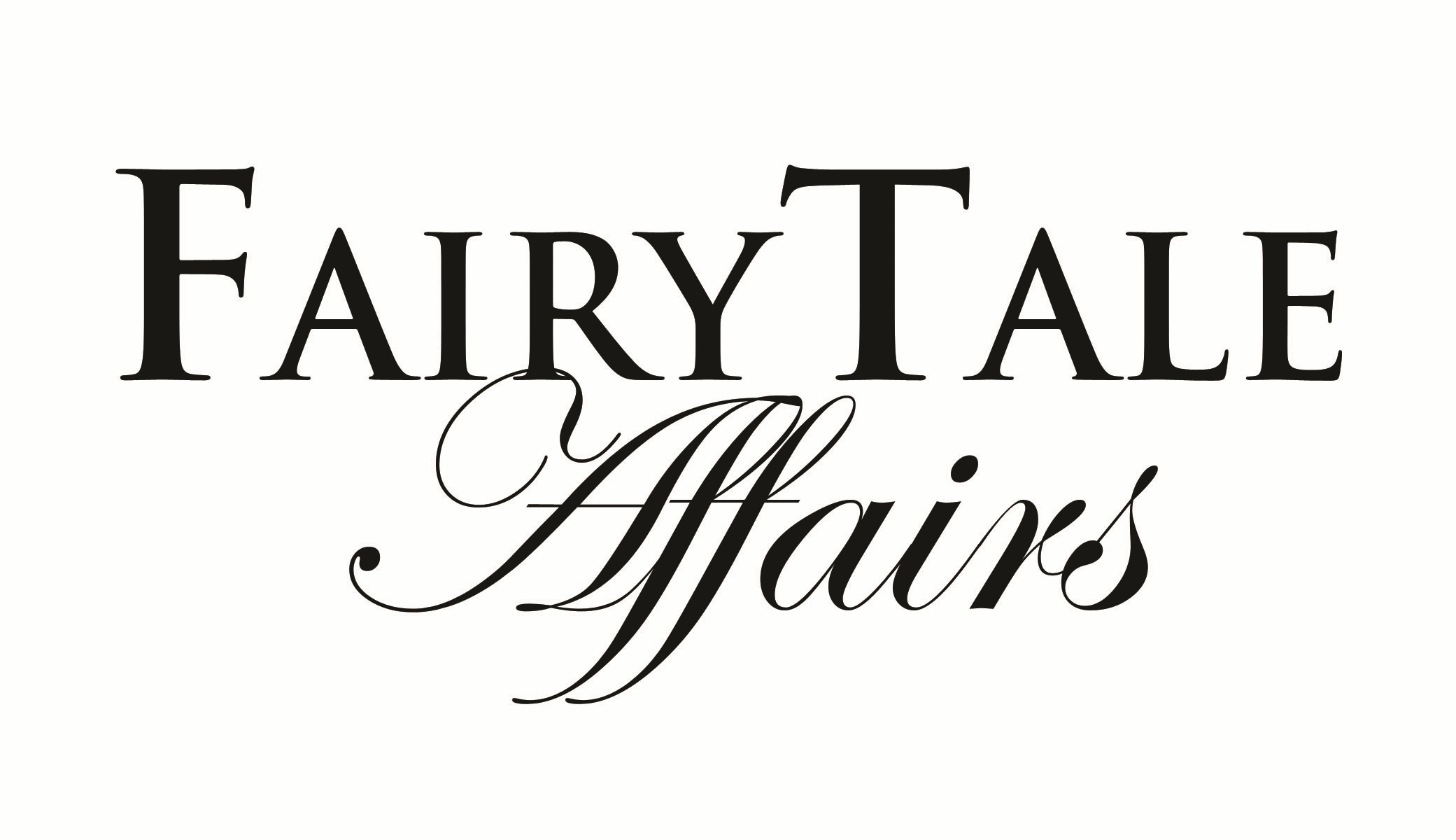 4851 Merrick Road, Massapequa Park, NY
AMAZING!!
Reviewed on

10/14/2012
Michele S
Tracey and the staff at Fairy Tale Affairs are absolutely AMAZING. We went to Fairy Tale Affairs to look for wedding invitations and left with everything we needed for our picture PERFECT wedding. Our invitations were absolutely gorgeous, they truly set the tone for the rest of the wedding. Tracey helped us to coordinate table linens, chair covers, napkins, favors, table numbers, a seating board, programs, menu cards and all the details of our reception. Everything came together perfectly! We were blown away when we saw our reception room all set up. It really was everything we dreamed of! We could not have asked for more.
---
Fairy Tale Affairs - perfect name
Reviewed on

12/02/2010
Carla C
As a parent who is hosting my first Quinceanera (Sweet 15 aka mini wedding), I needed as much help as possible. The women at Fairy Tale Affairs have been wonderful throughtout the planning process. From invitations to favors to decor to event coordinating, they have been hands on and so creative. The ladies at Fairy Tale Affairs are cordial, professional, respectful and always available for help with any ideas or any little question. They truly have helped my daughter and me coordinate a "Fairy Tale Affair". I would recommend them for any occassion someone is hosting and I have.
---
Love Them!!
Reviewed on

11/10/2010
Meagan D
Tracy and Antonia are awesome.. I purchased my Save the Dates and now just ordered my Wedding Invitations... I also got the most adorable cookies that I gave to my bridal party asking them to be in the wedding. They are so helpful and patient with us brides... They make great suggestions and understand what it is that you want. They have beautiful accessories for your special day that will enhance your vision. I will definitely be using Fairytale Affairs again for any party I may have. I recommend them to any bride who wants beautiful invitations,accessories, and awesome rentals..and most important of all great customer service.
---
Reviewed on

6/10/2015
Katie
Desiree and the rest of the Fairy Tale Affairs staff were nothing short of amazing. I unfortunately had a rough start with my wedding invitations working with another company. I'd been working on them for 7 months only to hate them once I received a sample! I was recommended to Fairy Tale Affairs by a friend who had another amazing experience with them. I met Desiree and she went right to work. Within a half hour we had my invitations selected and ordered! Desiree was exceptionally wonderful, giving honest opinions and changes that made my invitations perfect. Less than 2 weeks later Desiree calls to say the invitations are already in-how fast! Not only are my invitations exactly what I envisioned but Fairy Tale Affairs had a surprise for me (free of charge-because they felt bad for what I'd endured with the other company!). They ordered my invitations with thermography printing- raised ink! This printing added something to my invitations that I hadn't even imagined. I know the invitations will definitely set the tone for my wedding. I could not be happier and would recommend using them for any and all needs whether it's wedding, birthday, showers or more! This was a pure act of kindness, righting something they hadn't even wronged. I love Fairy Tale Affairs!!
---
Reviewed on

5/28/2015
Tanya W
Fairy Tale Affairs is amazing! Since day one, Tracey, Dezi and the rest of the staff have been nothing but wonderful; an absolute pleasure to work with! Highly recommend this shop for any of your event planning needs - their advice is great and everything they create is gorgeous….our wedding invitations are beyond beautiful. Know I will be back for my future events!
---
Invitations, Programs, Seating board and much more
Reviewed on

10/28/2014
Nicole V
Fairy Tale affairs helped me with so many details for my wedding! They did my beautiful invitations, my programs, my amazing seating board, and my table numbers. They have so many amazing invitations to pick from and their staff is amazing at helping you find the exact one that fits your taste! I was able to get matching programs that fit our style of wedding perfectly. Our seating board was beautiful and was different than place cards which both my husband and I loved. Our table numbers complemented our center pieces and had just the right amount of bling on them. Leading up to the wedding they were so easy to work with and made sure I had everything ready in time for my big day. Our wedding was beautiful with their help and we are extremely grateful to them and their services! Highly recommend them!
---
Classy Invitations & Other Accessories
Reviewed on

6/14/2014
Lauren S
We used Fairy Tale Affairs for our wedding invitations. They were beautiful and every time I went there, I bought something else for our wedding. They also have a great selection of unity candles in addition to signs that you can display on the love dais.
---
Went above and beyond my expectations!!
Reviewed on

10/06/2013
Jeannine D
I can not say enough about Fairy Tale Affairs. Tracey is phenomenal!! If you are looking for beautiful invitations and favors then look no further!!! They have such a unique selection to choose from. People are still talking about how gorgeous my invitations and favors were. All the girls that work there are so nice and made planning my wedding that much easier. You will definitely not be disappointed with Fairy Tale Affairs!!!!
---
Outstanding!
Reviewed on

10/06/2013
Eleni R
Fairy Tale Affairs in Massapequa Park is a wonderful full service event specialist. They take your idea and turn it into reality. Tracey and her team are professional, creative, detail oriented and go above and beyond. They helped us make our daughter's Sweet 16 a magical night, from the invitations to the seating chart, wishing tree, arrangements, favors and coordination of the event. We were referred by friends who used them for their wedding and in turn we confidently refer them to anyone who wants an amazing event.
---
60th Surprise Birthday SUCCESS!!
Reviewed on

10/06/2013
Zolie S
Tracey and her staff were absolutely fabulous in helping my wife and I plan a surprise 60th Birthday for my mother in-law. They took the time to go over our needs and budget to ensure that we would be satisfied. We were able to get the invitations, favors and rentals ALL for reasonable prices which fit nicely into our budget. Most of all though, Fairy Tale Affairs customer service is second to none! That alone is worth the price! The surprise 60th Birthday party was fantastic and I can truly say the day wouldn't have been the same without Fairy Tale Affairs! THANK YOU TRACEY AND YOUR STAFF!! Regards, Zolie
---
The Best
Reviewed on

10/06/2013
Tracey and her staff at fairy tale affairs are truly amazing. They make your experience so special and spectacular. From the gorgeous invitations, to every other aspect of your wedding planning. They go above and beyond creating such a magnificent and unforgettable day. They are by far the best around!
---
Tracy and her staff my the day!
Reviewed on

10/06/2013
Luigi M
My wife and I used Fairy tale Affairs for our daughters sweet sixteen. Tracy and her staff made planning this amazing event a breeze. She made the event a huge success, from the invites to the centerpieces all the way to the favors. Everyone loved the décor and the favors were a huge success! My daughter loved how easily Tracy and her staff came up with the perfect theme to match my daughters wishes. I don't think we could have made it without her help. Thanks Fairy Tale affairs for doing a great job!
---
SIMPLY THE BEST!!!!!
Reviewed on

9/04/2013
Toni Anne H
We worked with Maria and she was amazing and so nice from the very beginning. I wanted an elegant wedding invitation and she helped create the most beautiful invitations I have ever seen. After sending out the invitations my husband and I literally got texts a few days later with people saying they have never seen a prettier invitation than ours :) Without Maria's help this would not have been possible. I don't think there is anything that they can't do! I found a wedding program on Pinterest that had a mini folder on the inside with a tissue that read "Happy Tears" I e-mailed Maria the picture of it and sure enough they were able to do it for us. I could go on and on about how AMAZING and GREAT this place is!! I loved working with them and would definitely use them again in the future!
---
Engagement Party
Reviewed on

8/24/2013
Caroline M
Words can not even express how amazing Fairy Tale Affairs is! Tracey & Dez helped me about 7 years ago with my Sweet 16 (invitations, place cards, centerpieces, favors, balloons, etc.) which was filled with glitter and pink...and they knew my style to the T! Now I'm back again but this time for my engagement party! It was a great feeling walking into Fairy Tale Affairs seeing the same girls who did my Sweet 16...same consistent service, quality, and hospitality! They even remembers everything about my party from 7 years ago and seamlessly knew exactly what my style is like for the engagement party! My engagement invitations are always a topic of discussion every time I'm with my family and friends...they are excited to see what's in store the day of the party (of course no disappointment!). This time, Deziray practically read my mind and designed the most gorgeous favor wrapping that match my invitations exactly...even down to the ring and crystal image on the tag! Never a disappointment and I would never think of using anyone else!
---
Amazing!
Reviewed on

8/23/2013
Erica M
I cannot say enough wonderful things about working with Dez and Maria! They totally made my vision possible! From my insanely beautiful wedding invitations to my awesome seating chart to gorgeous programs and menus! They honestly do it all and they are simply amazing at what they do! I cannot wait to go back and work with them for another event!! I highly recommend to anyone planning an event!!!
---
Excellent! Excellent! Excellent!
Reviewed on

8/22/2013
Kristen D
I absolutely loved working with the staff at Fairy Tale Affairs. Got my wedding invitations, card box, seating chart, table numbers, programs and menus from them. They made sure they were able to capture what I was looking for in all aspects of my wedding. Everything was handled with such professionalism and I will definitely be back after my wedding for more! They were fantastic to work with and gained a lifetime customer in me :)
---
Fairy Tale Affairs - Absolutely Amazing (from the Bride's Brother)
Reviewed on

7/04/2013
John V
Fairy Tale Affairs was truly amazing in making my sister's wedding day the most special day in her life! Their attention to detail from the start was truly awesome. Tracey and her team have amazing creativity. The magnificent invitations, ceremony programs, menus and other accessories were stunning. The team came up with details and ideas that added so much to the day – that my sister's wedding could only be described as perfectly elegant, charming, and beautiful. The heartfelt thought in everything the team worked on including the guestbook/suitcase arrangement, gifts, pictures, had our guests in awe. Fairy Tale Affairs' coordination on the day of the wedding turned what I thought was going to be a mess into perfection. Not many people can calm me down, or get me to stop working on anything, but Tracey's leadership, thoughtfulness, team oriented approach, put me at ease, reassuring me everything was going to be stellar - and it was!!! I'm not sure how many brothers of a bride write about their sister's wedding, but I am so impressed with Fairy Tale Affairs, I will recommend them to all that I know for any event, wedding, ball, birthday, anniversary, etc. I wish Tracey and her team continued success!
---
Amazing Invitations!
Reviewed on

6/04/2013
Antonella M
I had the pleasure of working with Tracey and her staff and Fairy Tale Affairs. They were all very nice and accommodating. As soon as I walked into the store I knew this was going to be the place that I was getting my invitations from. Words cannot describe how amazing and glamorous my invitations are. They were what I was expecting and more. They really did a fantastic job I am very happy with them.
---
True visionaries
Reviewed on

5/21/2013
Angela T
I began working with Tracey when I was planning my save the dates. My husband and I enjoyed her so much that we even selected and paid for our invitations 15 months out of the wedding. She really brought all of my manhasset couture elegance to fruition, shedding light on my visions and assisting me with classy ideas and designers. I was also ecstatic when she and her daughter, Desiray, assisted with my bridal shower details. People still talk about our beautifully blinged out wine theme. Thanks ladies!
---
BEAUTIFUL INVITATIONS COULDN'T BE HAPPIER
Reviewed on

4/17/2013
Jennifer C
My invitations are beautiful! The process was smooth and painless I went with my fiance a little last minute and I was unorganized with the Invitation part of the wedding but Tracy was absolutely amazing she brought out the books of the designer I was looking for and patiently helped us decide on the perfect invitation. Maria helped me with the proofing process and was also very patient and revised any requests I had and was even able to help me include an insert that I completely forgot I needed. I picked up the invitations last weekend and I have to say they are beautiful and they portray exactly what my fiance and I want people to think our wedding will be like as soon as they open them. I highly recommend Fairy Tale Affairs!
---
Fairy Tale Affairs
Reviewed on

1/15/2013
christine b
Fairy Tale Affair was a prefered vendor by our reception hall. We rented our guest seating board and a wagon for our ring bearers. The ladies there are a pleasure to work with, great customer service and happy to answer any questions. When it looked liked my speciality card holder I had ordered from somewhere else was not going to arrive in time, 1 day prior to our wedding Fairy Tale had me pick one out just incase and were happy to step up if necessary. I was in in love with all of their products and probably would have rented everything in the store!
---
What More Can I Say
Reviewed on

11/06/2012
Avery S
As the Title says.....simply the Best!!! From Beginning to End. First, the personal service was outstanding!!! I think we made new friends in L.I.!!! Da Boss (as I call her) was always hands on and up front with us. Thank you Ms. Warbucks (Tracey) LOL. Her staff helped out and was extrememly knowledgeable. Everyone knew their roles and was instrumental in our planning. The invitations.....OFF THE HOOK!!! Most of our invitees said they were coming just based on the invites alone. That set off everything!! The process was mostly geared towards that, but never was disappointed. We gonna find a way to get you a picture or the actual invitation. You definitely get what you pay for....and we paid for the BEST!! Then the seating board....wish I could've took it home with us and hung it on the wall!!! Guests were expecting little cards on a table. NAW....u gotta be kidding!! Didn't you see the invitations??!?!? And the Programs.....last minute....But once again....everyone came through without a glitch!! People were fighting over the programs at the wedding AND at the reception. The cake box for the cards.....great idea and lasting impression to all the guests. Everything went smoothly without a hitch and we are thankful for all the help!! Tracey and "The Girls" did their thing!! Was always cheerful (even when we weren't....u know wedding stuff). Never steered us wrong...even was on point with the fonts!!! They know your tastes and know how to appease it. Just don't ask if a butterfly is an animal or insect!!!! LOL We will truly miss you guys! and love you for all you did!! Who knows....we may use you to commemorate other events in our lives (hint hint). Wouldn't look to anyone else ;-) The New Seawrights
---
Excellent Quality
Reviewed on

10/31/2012
Carey B
The invitations were great. Booked with the Howard Beach location (they were only open on select days) so it took a while from ordering to proofing to delivery. In the end we got creative (or crazy on my part) and did proofing via email. Keep your receipt as I was almost charged twice for the invitations because their records were not updated.
---
One word to describe Fairy Tale Affairs: Amazing.
Reviewed on

9/23/2012
Christina K
My fiance and I are thrilled with the way our wedding invitations came out. Elegant, beautiful, exquisite, and couture are some of the words our guests have been using to describe them. Tracey and her staff have been a pleasure to work with. They really helped make the invitation our own, and did it all with a smile. Thank you Tracey for helping make our special day even better.
---
Very, Very Happy
Reviewed on

9/21/2012
Lia P
They do amazing work, beaitiful details. The staff is helpfull and plasant. I highly recommend them.
---
Send Message