Home

Flipbooks by Funtastic Fotos
About this Vendor
Flipbooks - Let The Fun Begin
Your guests move around, jump, kiss, and dance for a 7-second video that is transformed into a printed flipbook in 90 seconds. Props are available as well as signs that feature quotes from "Who Dat!" to "Mozel Tov!"
Details
Digital Files, Online Proofing, Photo, On-Site Printing, Photo Props, Video Booths, Photo Booths, Social Media Sharing
Contact Info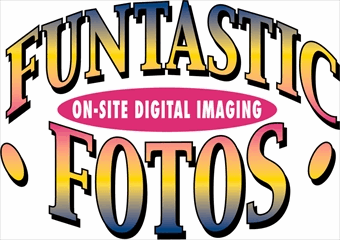 Reviewed on

12/11/2017
Christy G
This was the GREATEST decision. I was tossing around the idea of taking the splurge on getting Anthony and his team to come out to our wedding, and I'm so glad we did! Our guests had a BLAST with this. I knew I didn't want to do cheesy party favors, because let's be real --... Read More nobody is going to remember your wedding day by a little bottle of Louisiana hot sauce. But these flipbooks were the PERFECT token of our day that our guests could cherish forever. They had such a blast with it and the Funtastic staff is GREAT.
---
Best Ever!
Reviewed on

10/16/2014
emily c
My Mom did a flipbook at another wedding she went to and was adamant that we have Funtastic Fotos at our wedding. First of all, Anthony made EVERYTHING so simple! EVERYTHING! From payment, to set up to timing. I sent him a background and a picture and he made a great cover for... Read More our flipbooks and edited a number of times so it would be exactly what we wanted. He is meticulous in his set-up - no quick in and out - which means that he is ready to go the minute he is supposed to be. During the process, his staff is SO super friendly and helpful, explaining repeatedly to guests what exactly they are supposed to do. (The blonde girl whose name I didn't catch was SUPER sweet.) And Anthony and another staff member are busy stapling flipbooks to get guests in and out so they don't spend too much time standing around. BEST OF ALL - in addition to so many awesome flipbooks, I also have this great video of everyone in the photo booth acting crazy which he sent to me THE NEXT DAY! (Or two days later, it's such a blur.) TRULY cannot recommend a better vendor. It definitely makes a difference when the owner is there!
---
Forget the regular ol' photo booth!
Reviewed on

3/26/2013
Brittney C
Funtastic Fotos was a HUGE HIT at our wedding! We contemplated getting a photo booth, but I am so, so thankful that we decided to step it up a notch and have a flip book! The props were so fun and hilarious! Every single person who worked the booth was so professional and an... Read More absolute blast! The cover they designed for our flip books was absolutely perfect! I have nothing but amazing things to say about them! Our guests are still talking about how much fun they had making their flip book! Seriously, forget the photo booth and hire Funtastic Fotos!!
---
Reviewed on

8/26/2016
Rachelle N
I had Funtastic Photos at my wedding reception in New Orleans at Pat O's on the River. They were a TON of fun, and my guests of all ages were cutting loose and monkeying for the camera! They also had fun looking through their flip books, and sharing with their friends. The booth... Read More techs were fun, friendly, and very professional. We loved it, and we would highly recommend it!
---
Reviewed on

7/26/2016
Melissa G
I am so happy I did flipbooks instead of just a normal photo booth. Many of my guest had never heard of flipbooks, but once they saw what it was, they fell in love with it. The staff is absolutely wonderful. These will be great memories to have when we are older and we can go... Read More and look back at the books. This definitely made my wedding more fun and it was something different for the guest. I cannot thank you guys enough for making my wedding so great.
---
For My Wedding
Reviewed on

1/18/2016
Tho N
I rented the flipbook from Funtastic Fotos and it was worth it! EVERYONE loved it! The employees were great to help motivate the guests to participate ! Most guests went back 2-3 times to do it again! It made a great party favor to take home for the guests. I would highly... Read More recommend to any bride to get this for their wedding
---
Funtastic Fotos
Reviewed on

11/16/2015
We had a great experience with Funtasic Fotos at my reception! All of my guests had a great time making the flipbooks! Highly recommend Funtastic Fotos! Overall great people, service and quality. -Amanda K
---
Amazing!!
Reviewed on

11/16/2014
The flip books were amazing and we received a video with clips from everyone the next day!! Everyone had a BLAST making the books! so so much FUN! The staff was awesome!! Tony B and Mr. Anthony were amazing on the music!! Everyone was dancing the entire time & everyone commented... Read More on how awesome Tony B kept everyone moving and the music was fantastic!!
---
Photo Booth/Flip Book
Reviewed on

6/17/2014
Anna A
While planing our wedding my groom had very few requests. Of those request a "flipbook" was a must. Having never experienced a flipbook short of an "old school" cartoon, I thought his request was silly. A few short weeks later I met the Funtastic team at a bridal show and WOW,... Read More WOW,WOW!!! My mom and I made a quick flipbook that day and our minds were changed! Funtastic Fotos BROUGT THE FUNK AND FUN to our wedding. The guests loved the staff and totally got into it! A huge positive is that all of the flipbooks are also videos and can be posted to your Facebook or email. The bride and groom get a "movie" of all of your guest's flipbooks/ videos that is also excess able to your guests via online. Even my grandmother an her date made one! I would add this to your must haves for your special day! Best wishes Jess and Mike
---
What a fun idea!!
Reviewed on

11/03/2013
Danielle K
My guests enjoyed this so much they stood around watching other people take their turns too!! This is so much better than a photo booth and the little flipbooks your guests get are the only party favor you'll need! They have all the props set out on a table so your guests just... Read More pick what they want to use and have fun during their 7 second video, then it gets turned into a personal keepsake for them to take home, what a novel idea!!
---
Worth every penny!
Reviewed on

5/27/2013
Casey G
I just got married on May 24th 2013 and we used Funtastic Fotos and it was so much fun! It was a hit with all our guests and there was always someone up at the Funtastic Fotos area wanting a flipbook. They also doubled as wedding favors!! The staff was fast and fun and the... Read More variety of props to use were awesome and new! The flipbooks were ready pretty quick after taking your turn making your video. Our wedding was on a Friday and the following Monday the video of all the flipbooks was ready to view and was put together well. Before the event I was sent a simple questionnaire to help them get a sense of my theme and colors for the wedding and a day or so later I was sent proof samples of what my covers would look like. They listened to what i wanted and they came out great. I definitely recommend Funtastic Fotos!
---
Absolutely, 100 % a HIT!!!
Reviewed on

8/08/2012
Monique S
Anthony and the crew at Funtastic Fotos are the best. I saw this at a bridal show and booked it immediately. They did not disappoint. ALL of my family and friends talked about this for days. It was definitely one of the highlights of the night. When they packed up to leave,... Read More everyone was sad. They didn't want it to end. You cannot go wrong with the flipbooks. They are so much better than the photo booth. Thanks Anthony!!!
---
The best favors ever!!!!!!
Reviewed on

7/09/2012
TRENEEN N
I definitely recommend Funtastic Fotos. Anthony is awesome and cooperative. My guests loved the flipbooks and had so much fun participating. They're the best favors I've ever seen. He also gives you a dvd of everybody's video which was so much fun to watch. It was worth... Read More every penny!!
---
This is the best idea ever!
Reviewed on

5/29/2012
Cambre C
Everyone expects a wedding to have a photobooth. This is such a great spin off to the photo booth. My guests really enjoyed themselves making their very own flipbooks. The best part -- my husband and I received a CD of everyone making their own flipbook. It was hilarious.... Read More This vendor was very easy to work with, and very professional. I would definitely have them again at another function.
---
Wedding Favors
Reviewed on

11/15/2011
Tonga J
THIS WAS THE ABSOLUTE BEST INVESTMENT EVER. I GAVE THE FLIP BOOKS TO MY GUEST AS WEDDING FAVORS AND THEY LOVED IT!
---