Home

Freed Photography
Details
Digital Files, Wedding Albums
Contact Info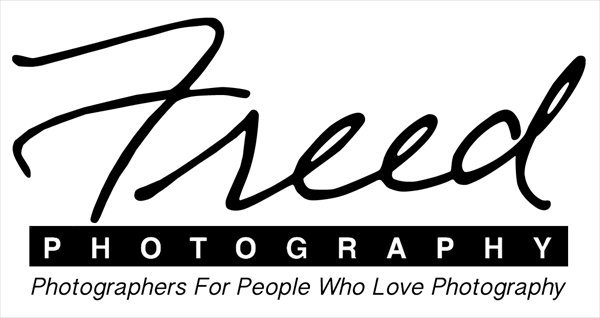 Reviewed on

7/17/2016
Ashley N
Freed did our engagement photos as well as our wedding photos. They did a great job with both and we are so happy with the results! John was our photographer and brought a second shooter to the wedding, so we got tons of amazing shots from all angles. They were so professional... Read More to work with and I would recommend them for anyone needing wedding photos!
---
John with Freed is unbeatable!
Reviewed on

7/08/2014
Lisa B
John and Freed Photography was amazing to work with from start to finish! Photography is the most important way ensure you have the best memories of your special day that will last forever, so it is important to use a photographer that you know you can't go wrong with. Freed... Read More worked with us to ensure we had a photographer with a style that we liked. We met John at our engagement photo session and after getting those amazing pictures, we knew he was going to capture our wedding exactly how we wanted. He was completely non-intrustive during the wedding day, yet he got pictures that we had no idea he had captured. He has an artistic eye to figure out beautiful shots. He was so professional, showing up an hour earlier than his contract and when the wedding was slightly behind schedule, he stayed late to ensure he got the shots that were important to us.
---
Perfect!
Reviewed on

11/24/2013
Andrea S
All of my wedding photos from getting hair and make-up done through the end of the reception beautifully showed off the mood of my wedding, which was fun, fun, fun! Love these guys! Hire them!
---
Wedding photographer
Reviewed on

7/24/2013
Margery G
They did a great job both for our engagement pictures and our wedding day photos. Jenifer, our photographer also met with us and communicated with us a lot prior to the big day to make sure she had all the info she needed. Lastly, she ended up extending her time on the day of... Read More when we spontaneously decided to take more photos.
---
Photographer Review - Freed
Reviewed on

7/16/2013
Jackie R
Freed photography is the best out there! They listen to all of your requests and do not hesitate to make suggestions of their own. Our photographer was John and he was extremely patient, passionate, and experienced. The quality of photos is unbeatable and the level of experience... Read More this company offers is the best in the DC area.
---
Excellent Product
Reviewed on

6/11/2013
Korinna G
Bryan is absolutely flexible and talented. He took excellent pictures. Although expensive in comparison to other groups, Freed is for a reason. They have a trusted brand, and excellent quality and service.
---
Excellent
Reviewed on

5/02/2013
Kelly H
Beautiful pictures! Jayroll is the best!
---
Absolutely amazing!
Reviewed on

12/27/2012
Christina P
Freed was the absolute perfect choice for our wedding!! Jenifer, our photographer, had extreme attention to detail in capturing our perfect day. We had an engagement session with her earlier this year, which allowed us the opportunity to get to know her and for her to know us.... Read More This made the wedding day a breeze, as she knew our style and exactly what we wanted captured. She worked well with our family and friends to ensure every combination was covered. I cannot thank Jenifer and Freed enough for an amazing photographer!
---
Great!
Reviewed on

11/14/2012
Laura M
I had heard Freed's name many times as a highly recommended place and they ultimately definitely did not disappoint. You will get great pictures if you go with them, and they are very responsive and great to work with at their main office. My only wish was that you got to meet... Read More the photographer before you picked from their group, rather than just look at the pictures. But overal, I was VERY satisfied!
---
expensive
Reviewed on

10/10/2012
RAQUEL G
expensive vendor...good pictures but no wedding album, unless you want to pay $2,000 extra for it!
---
Nick is amazingly talented!
Reviewed on

10/09/2012
Gwen P
Our photographer, Nick, was more than we could have asked for! Out of all our vendors, he was by far our favorite. My husband is very into photography, and even he was impressed with Nick's eye for detail and ability to change ata moment's notice. He shot over 2 hours for our... Read More engagement session and stayed a little extra at the wedding. Freed was also great to use for online payment and they always got back to us ASAP. Wonderful company and photographer!
---
Wonderful job
Reviewed on

8/07/2012
K M
Freed Photography did an exceptional job on my wedding photos. First, Pablo took amazing engagement photos of me and my fiancee. His personality and professionalism made us feel very comfortable with him. Plus the photos were amazing! Then at the wedding, Pablo and his assistant... Read More arrived early, kept everything running smoothly, and were very pleasant and fun to have around. We just received our wedding photos and they are also wonderful! I'm really happy with his work. Neal, the owner, and the office staff at Freed are also very pleasant and responsive. Pablo was fantastic and I highly recommend him.
---
A Happy Occation
Reviewed on

4/25/2012
James A
Freed did a wonderful job on my daughters wedding.
---
Amazing Customer Service
Reviewed on

3/30/2012
Leora G
I have yet to actually see the photos from my wedding, but Freed photography was a pleasure to work with. My mom and I planned the wedding together with her living in Maryland and me living in New York and they were really flexible with meeting with us around holidays (I am a... Read More law student) and accommodating our needs. I am someone who is a perfectionist and very hands on, so I like to meet to review just about everything - I wanted to meet after our engagement photos to review them, a few months prior to the wedding, etc. A few weeks prior to our wedding the wife of the photographer we were scheduled to use had a baby. The baby was initially healthy, but then readmitted to the hospital. Instead of waiting until the day before the wedding to decide what to do the photographer and Freed Photography took action and contacted my family and provided us with amazing options. Carla and Neal Freed (the owners) along with Pablo ended up shooting our wedding, and were willing to meet with us three days prior to the event. Fortunately, our original photographer's baby was released from the hospital by our wedding date, but I was really impressed that both he and Freed Photography thought it would be best for us if we did not wait to see what happened before making the switch, but instead made the switch two weeks prior. They were a pleasure to work with.
---
Memories to last a lifetime
Reviewed on

2/23/2012
Delight B
We had the pleasure of having Jenifer and Jayrol from Freed Photography as our photographers for our January 2012 wedding. Jenifer and Jayrol provided us with so many stunning images from our engagement session and from our wedding. During our initial consultation with Freed... Read More we were immediately impressed with their professionalism and responsiveness, they even made special arrangements so we could meet with Neal Freed during the weekend when their studio was closed. We met with Neal who explained each of their packages in great detail and the costs. Neal even offered us a discount because our wedding was during the "off-peak" season. Neal then showed us a series of slideshows from different photographers to select from and our favorite was Jenifer's. We first met Jenifer for our engagement session and we immediately had a connection. She is so easy going it was easy to feel comfortable around her, which I'm sure comes through in the images. As our wedding day approached, Jenifer helped us come up with our photo schedule for the wedding day. Jenifer was even nice enough to meet us at our wedding venue (Park Hyatt Washington) to preview possible photo locations. On the wedding day Jenifer and Jayrol were great. They arrived in the suite and the cameras immediately started going. This is a wonderful team; they were both very fun and easy going while maintaining an air of professionalism. Jenifer and Jayrol were able to capture every aspect of our wedding so beautifully, they even stayed a little longer to get a few more shots and they captured so many of those "little" moments where you don't know your picture is being taken. Those are the images we love the most. Now we have close to 1,400 images capturing our wedding! We were so lucky to have photographers that we were so comfortable with. We only have the nicest things to say about Jenifer and Jayrol and the Freed team. Our guests even loved our photographers! Freed Photography is a great group. We would not hesitate recommending Jenifer and Jayrol from Freed to capture your wedding. Thanks again Jenifer and Jayrol!!
---
Awesome
Reviewed on

11/04/2011
Lauren M
We loved our photographer Nick. He was excellent to work with and completely professional. Nick made both of us feel at ease which is difficult with so many family members!
---
Professional, Personable, and Superior Quality
Reviewed on

10/31/2011
Anike B
The level of photography at Freed is first rate. They are a mix of traditional and photo-journalisitc styles. They are somewhat pricey, but again, the photos are fabulous. Our photographer Pablo was very personable and knowledgeable. We used their videography too, it's just as... Read More good. I plan to use Freed for future events, and I would recommend them to anyone!
---
photos
Reviewed on

10/25/2011
Akiko E
they were great. the prices are reasonable, the photographers are friendly yet professional and the pictures come out amazing.
---
These guys are awesome!
Reviewed on

10/11/2011
Kelly C
Nick was my photographer, and he did an absolutely exceptional job. He and his assistance went well above and beyond what was expected. They were professional but fun as well. I got a ton of compliments from the wedding party on how great they were.
---
Beautiful and Professional Photos!
Reviewed on

10/07/2011
Daniela L
After looking through some portfolio's online, my fiancé and I went to Freed Photography for an initial consultation. Everyone was extremely kind and professional. We picked our photographer, Pablo, and got the opportunity to see a complete slideshow of his work. We then did an... Read More engagement shoot, where we had the opportunity to personally meet and work with Pablo, before the big day. This was amazing, as it allowed us to meet him, for him to get to know us, for us to get comfortable with the camera and to discuss what our preferences were regarding the photos we wanted, the style, etc. On the day of the wedding, he arrived before the agreed time (and as a bride… this is definitely something you value a lot at that particular moment). He brought all of his equipment as well as an assistant. We did some "getting ready photos", some formal photos, photos during the ceremony, cocktail, and reception. Overall, the photos were amazing. Some were traditional, others extremely artistic. The final product was truly terrific!! I would highly recommend Freed to anyone looking for a professional studio. All of their photographers are great, and their staff is very organized, responsive and hands on. Thanks again for all the great moments captured on our special day!
---
Incredible Wedding Photos
Reviewed on

8/24/2011
Kaitlin K
Nick Griner, our photographer, did a wonderful job. The photos look amazing. His dedication to detail and mastery of "capturing the moment" was excellent.
---
Art and humor make for the perfect photographer
Reviewed on

5/05/2011
Susan S
The photographer was the one vendor we were most interested in and price was not an issue. For us, the only thing we'd have after the wedding are photographs. (We did not get a videographer) We looked for a photographer who did more candid, stylized and non-traditional photos.... Read More Friends of ours used Freed and spoke very highly of them. The original photographer we arranged to use from Freed ended up not suiting us so our wonderful consultant, Camie, worked to get Bryan. My fiance and I met with Bryan and he was fantastic; he made us laugh so hard and he got a sense of us at a couple immediately. As I was more nervous than one could believe, Bryan made me feel at ease and continued to joke around with me. Even with the snow in the air--in March...first day of the cherry blossom festival--Bryan didn't push us to do outdoor photos. It was up to us. We went for it. We are so glad we did. On our wedding day, he made us feel so comfortable as a couple and in front of the camera. Now that we have our proofs, how do we decide among the hundreds of amazing photos?
---
Worth every penny!
Reviewed on

11/18/2010
Karla G
My wedding pictures are beautiful!Thank you so much Eli for making the day easy and fun to take pictures. My wedding guests had a blast! The pictures came out awesome. It is hard selecting pictures for the wedding album. Thank you for the outstanding customer service. I am... Read More excited to work with Carla on the album. Thank you so much for capturing such lovely pictures of my wedding day!
---
Wish I had used them!
Reviewed on

11/14/2010
Stephanie F
I did not use Freed photography, but one of their photographers was a guest at my wedding. He took amazing shots during the entire processs. His pictures far exceed those of the photographer we had hired.
---
Great Photographers
Reviewed on

11/02/2010
Michelle H
Always helpful, positive and adaptable. Great team of professionals.
---