Home

Fulleylove Photography
About this Vendor
Romantic, Organic, & Lovely
Your big day is our big day! We love everything about weddings; from the small details to the big moments! Because we were once brides ourselves, we know how to relate to our brides and meet their expectations for all the things that need to be photographed! We have a relaxed style where we want you to enjoy the day and not worry about the photos. We will direct our couples throughout the entire day for a smooth, flawless process where we can get magazine worthy photos all while your beautiful wedding day naturally unfolds.
Details
Artistic, Classic, Documentary, Lifestyle
Bridal Portraits, Day After Session, Engagement, Trash The Dress
Getting Engaged, Rehearsals + Parties, Wedding
Destination Wedding Packages, Destination Weddings, Online Proofing, Digital Files, Printed Enlargements, Printed Proofs, Wedding Albums, Photo, Second Shooter Available, Social Media Sharing, Photo + Video
Contact Info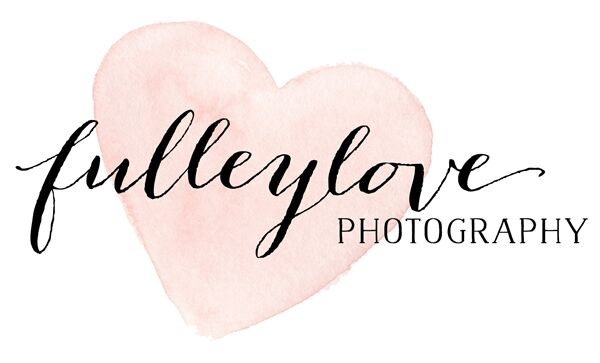 Reviewed on

4/28/2016
Meghann S
I cannot say enough about Debra and her team. WOW! Photography was very important to me and I spent countless hours searching and finally came across Fulleylove. From the first meeting, I just knew it would be a perfect fit. She is so laid back, yet pays attention to every... Read More single detail. Her communication was great (even though she was going through a pregnancy, then a birth, all while having 2 other children to attend to), her eye for the right photo was superb, and her attitude was the BEST!! She never got frustrated with my anything but normal family and friends, and she NEVER made me feel rushed or out of place. She truly captured our day in a way that no one else could have. On top of all of this, she sent the BEST package containing the USB and even printed pictures (which I was NOT expecting). I could go on and on, and I am pretty sure I have... Trust me, picking Fulleylove Photography to capture your special day will be the easiest and the BEST decision you make :) THANKS AGAIN DEBRA!!!
---
Reviewed on

8/11/2016
Rebekah B
My now husband and I searched high and low for a perfect photographer. We not only wanted someone who did good work, but also would fit in well with our entire wedding crew. We knew Debra was perfect for us the moment we met her! Her bubbly, yet calming personality put us at... Read More total ease and we signed the contract on the spot. She gave 110% every step of the way and made our engagements and wedding photos look like a dream! She is well worth every penny and you will NOT regret choosing her to capture the best day of your life! Thank you so so much Debra! Looking forward to using Fulleylove photography to be a part of the next chapters ahead!
---
Reviewed on

3/03/2016
Kelli D
Wow, I can't say enough about how glad I am that I booked Debra! The photos she captured on my wedding day were absolutely INCREDIBLE. Debra is also so easy to work with. She's laid back and easy going, and she really knows what she's doing. She's amazing at capturing candid... Read More moments, but also helping us pose a little bit to get the best looking photo. (That was much appreciated, since my husband and I feel awkward in front of a camera.) She made us look like models! I'm so thankful that I got to work with Debra, and I'll always be grateful for the stunning photos she provided. She captured my wedding perfectly.
---
Reviewed on

4/07/2017
Shelbie H
Words cannot describe how amazing Debra is! Not only is she a super amazing photographer, she's also a super sweet person. She did the best job at making us feel comfortable during our engagement shoot and our pictures turned out PERFECT!! I am so thankful for an amazing... Read More photographer and I would absolutely recommend her to everyone! You will not be disappointed :) Thank you soooo much, Debra!!
---
Reviewed on

3/28/2017
Yodisa M
Take my advice and just book Fulleylove Photography for your wedding day, now. Seriously. Photography was my number one priority for my wedding day. When the day is done, your pictures are truly all that you have to hold onto your memories. Debra's portfolio stole my heart;... Read More her style is so dreamy, organic, romantic, and just lovely. I simply had to have her photograph our wedding! I will be the first to say that I was a huge pain to deal with. Our wedding got pushed back after I initially booked her, and it took a while to for us to get our ducks in a row. Debra had all the patience and diplomacy of a saint; I can't emphasize that enough. When we finally met at our engagement session, she was a total sweetheart! She is very personable and incredibly easy to work with. She will make you feel comfortable in front of the camera with ease. On our wedding day, she was a calming presence. She directed our families so easily and made our post-wedding pictures a pleasure. She was so accommodating and asked if there were any particular pictures we wanted to have, and said to just grab her if we wanted photos with specific guests. I don't imagine that photographers get any better than Debra! I'm beyond excited to get our pictures back; if our wedding day photos are half as beautiful as our engagement photos were, it'll be more than I could ever ask for! Debra is worth every single penny, and then some. She truly has a heart of gold, is highly professional, and immensely talented. Book her right now! Thank you for everything, Debra!
---
Reviewed on

2/06/2017
Kristin T
Debra is an incredibly talented photographer with such a sweet personality. I felt so comfortable with her. I feel very fortunate to have had her as my photographer for such an important and special time in my life. She did a fabulous job on our engagements, bridals and our... Read More wedding. She captured wonderful memories that I will treasure for a lifetime.
---
Reviewed on

1/16/2017
Hannah H
I can't thank Debra enough. She is the most amazing photographer! she manages to capture the moment through her photos. I let her know what i was looking for in photos and she went above and beyond to make it happen. On top of that she is the kindest person you'll meet! She... Read More photographed our engagement photos as well as our wedding and get so many compliments on them.
---
Reviewed on

1/09/2017
Kimberly R
Debra is the best. So sweet and easy to work with. She makes you feel comfortable and lets you have fun with it. She is easy to communicate with in planning your engagements and bridals, and right where you want her on the big day. Couldn't be happier with her services!!
---
Reviewed on

10/31/2016
Fulleylove Photography went and beyond all that we could ask. She was pleasant to work with and even picked up the flowers for my sister's big day. Without a doubt I would recommend her to capture anyone's big day!
---
Reviewed on

10/31/2016
Fulleylove Photography went and beyond all that we could ask. She was pleasant to work with and even picked up the flowers for my sister's big day. Without a doubt I would recommend her to capture anyone's big day!
---
Reviewed on

10/17/2016
Kristie K
Debra did such an awesome job on my bridal portraits even though it was a rainy day. The wedding was a military wedding and Debra captured every moment of our elegant wedding. She captured the essence of the Bristol Manor with her organic photos. She was so easy to work with and... Read More captured us in such a professional way. The only problem we have now is determining what pictures to get copies of because they are all so good.
---
Reviewed on

4/27/2016
Kendra D
I could not be more happy with the service I received. My photos are beautiful and Debra has gone above and beyond for me. I definitely recommend this vendor if you want great photos. Thank you for helping to make my day truly special!
---
Reviewed on

4/27/2016
Donna S
Debra has now frozen in time two of my daughter's weddings. She has captured these moments while she melted into the back ground and you never even knew she was there, yet she took the most beautiful pictures. I was so worried about the lighting in our church and thought there... Read More is no way these are going to come out. Debra not only produced beautiful inside pictures of both weddings but transitioned to outdoor shots perfectly. Once you've had Debra for your wedding, this is a photographer that you will want to have with you capturing those other important life events. Like your maternity and family photos... You will not go wrong picking such a professional, easy to work with, sweet and caring photographer.
---
Reviewed on

3/26/2016
Amy D
Debra is a very talented photographer. She is also very sweet, fun, and a pleasure to work with. Plus, compared to other photographers, she is very reasonably priced. The only reason I didn't give her all 5 stars is because she is not professionally trained, which... Read More sometimes might limit your options. For example, on the day I was going to do my bridal shoot, there was a very high chance of rain. My mother and I were trying to find somewhere to do the shoot inside, and we found a very cute studio in downtown Houston; however, there was very little to no natural light in the part of the studio that was available. I told Debra about it, and told her that that was okay though, as you could also rent studio lighting. She then told me that she does not know how to use studio lighting as she has never had any formal photography training. BUT as long as you're planning on doing all of your photography outside, or if enough indoor lighting already present (such as overhead lighting or mood lighting like your venue might have) then you should go with Debra. Your pictures will come out great, and she has a very fun, fresh style. She is also super patient and sweet when it comes to dealing with crazy family members. Thank you, Debra! -Amy K.
---
Reviewed on

3/21/2016
Gabriela A
Debra is a great photographer. She took my and my fiancé engagement pictures they came out so good that I am going to book her for our wedding. -Gabriela A.
---
Reviewed on

1/11/2016
Angela R
Let me start by saying this Debra is so easy going and great to work with, my husband and I used Debra for our wedding on November 14, 2015. She made my Husband and I feel so comfortable during our photo shoot after the ceremony! She got so many wonderful shots honestly I look... Read More at them every day, let's just say I'm super obsessed with them! She is hands down the best! You can't go wrong with her!!
---
Reviewed on

10/21/2015
My husband and I used Debra for our wedding on March 14, 2015. She got so many wonderful shots and made sure to get the extra special moments as well. I'm not a typical bride and I don't think about what would make for a good photo in the future, but luckily she was there fix... Read More that. She also was a trooper to go back and forth between venues to shoot the bridal party at two different locations. There was also a lot of mud at our outdoor venue and she didn't hesitate to get her boots a little muddy! I appreciate all of her hard work for my big day. I've already recommended her to a friend that asked me about wedding photography.
---
Reviewed on

10/21/2015
Debra is so easy going and great to work with! You will be blessed with her amazing skills and creativity along with attention to detail and down to earth personality. Her photos capture the beauty of the scene and no detail will be left unnoticed.
---
Reviewed on

10/21/2015
As a bride,you can get lost in the hussel and bussle of all the planning and prepping. The goal is to make your wedding the most spectacular event of your life, you spend months and even years in some cases perfecting every detail! The day finally arrives and before you can even... Read More blink it is over, and you fear you've missed it, that one day you had waited so long for. At least , that is my story! But then I received that wonderful little package in the mail and I put that CD in and realized that every memory from my special day had been captured! All those wonderful memories came flooding back to me and I finally saw all that hard work pay off. Debra flew from Texas to Jersey for my wedding and I have never regretted the decision to have her as my photographer! She has since then taking my maternity pictures as well as my family pictures. I literally refuse to have my pictures taken by anyone else, I wait for her to be in town! Thank you Fulleylove Photography, all the important milestones in my life and the life of my family have been captured by you and I plan on continuing that for many years!
---
Reviewed on

10/21/2015
Caylee P
Debra did an amazing job on my brothers wedding! She is very easy going and captured many beautiful moments of the day! I highly recommend her!
---
Absolutely Amazing
Reviewed on

10/12/2015
Moriah B
Debra did an amazing job! Everything from the Engagement pictures to the wedding was done in one affordable package! I love that she gives you the digital copies so you can print anywhere. She also gave unlimited hours on the wedding day. She was great at giving direction and... Read More did not need to ask me a lot of questions. She had great ideas of her own so I was really happy to see everything she had captured. I loved how bright her pictures were and they were edited really nicely. She had everything done in 2 months. So glad we picked her!!
---
Awesome!!!
Reviewed on

8/21/2015
She is so professional and charming. We had a great time and she made us all look great! She was very quick and flexible and the pictures came out fabulous.
---
Reviewed on

8/21/2015
Jessica E
I love Debra! She takes wonderful, fun pictures. Highly recommended!
---
Reviewed on

8/20/2015
Joanna M
I highly recommend her, not only was she professional but she was so sweet & made me and my fiancée feel comfortable during our photo shoot!!! Our pictures came out fantastic I was impressed and I'm booking her for my wedding next year!!!
---
Debra was FABULOUS to work with!
Reviewed on

5/29/2015
Shelley B
I searched vigorously for a photographer for my wedding day. I knew exactly what I wanted and how much I wanted to spend. I came across dozens of photographers who I felt didn't have the style photography I was looking for, or was way over my price range. Then I came across... Read More Fulleylove Photography. Surprisingly, I had already been following on Facebook! Debra's style photography is exactly what I was looking for and her prices are extremely affordable! I knew as soon as I found her that I wanted her to capture my wedding day! Not only was she extremely sweet, she was a blast to work with! She made my entire wedding party feel comfortable. I had an immediate sense of trust when we first met! She told us exactly what to do and how to pose! Which I loved because my modeling days are wayy over! And my husband isn't exactly photogenic! We received our adorable flash drive with the cutest packaging in the mail 6 weeks after our wedding day!! That surpassed the timing I expected to wait. Not only did she do an absolutely fabulous job, the quality and angles she captured are priceless! We will be using Fulleylove Photography to capture every chapter in our lives from here on out!!!!
---
Meet The Owner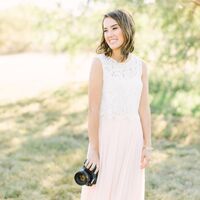 Debra Fulleylove
I've been shooting weddings for about 7 years. Each one is very special to me! When I'm not shooting weddings, you might find me wandering down Target aisles, or chasing my 3 littles around. You might find me buying fresh flowers all the time at the grocery store even though my sweet husband still surprises me with them too. I got married nearly 7 years ago, but I'm still obsess with being a bride. Like, is it still acceptable for me to buy a "wifey" shirt?! I believe that's what keep me passionate about being a wedding photographer- I'm just wedding obsessed! They are all just so beautiful!