Home

Gen Nishino Photographer
Details
Contact Info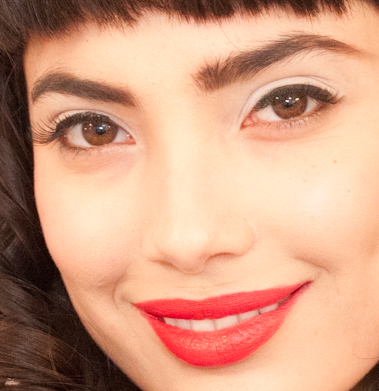 A real expert and professional for your wedding.
Reviewed on

1/07/2014
Tephie K
Getting married in NYC means access to dozens of talented photographers. Needless to say, Gen Nishino is a Playboy and TIME magazine photographer. But Gen Nishino goes beyond talent and reputation. He and his team embodies excellent work ethics. He offered to reschedule our... Read More out-of-town pre-wed photoshoot because the weather forecast was not perfect. This gives us clear impression that he does business not only to get the transaction done, but he ensures perfection in his work. His amicable personality exudes positive vibe anytime during the photoshoot and this helps the subjects being photographed feel happy and comfortable - a very important trait especially on your wedding day! A-plus-mazing to Nishino and his team!
---
Outstanding Photography Experience
Reviewed on

2/04/2013
Juliana T
As all brides and grooms know, the most important aspect of a wedding is the photos which will last a lifetime. Gen Nishino and Kevin Kuster were our brilliant photographers on our unforgettable day. They exhibited incredible professionalism, creativity, and made sure I, as the... Read More bride, was relaxed and happy throughout the day. They stole the hearts of our guests by being fun, energetic, and capturing fantastic moments. My husband and I could not have been happier with everything which was offered to us by this team of photographers. They are indeed more than just men with cameras; they are invested in your wedding just as much you are! Thank you Kevin and Gen for the joy you continue to bring us through the moments you captured on our beautiful wedding day.
---
Gen Nishino is THE BEST!!!
Reviewed on

12/04/2012
KNUTE L
Gen captured the mood of our wedding and our reception perfectly! He took pictures of the wedding site setup, on the beach, of the most picturesque location in Moro Bay, CA. The wedding took place just prior to sunset and after the wedding he captured myself and my new bride... Read More with multiple photos of us on the beach with the sunset as our backdrop glistening off the waters of the ocean. He also took some awesome family portraits and captured multiple "in the moment" shots of our guests at the reception. I highly recommend Gen to any and all grooms and brides looking for the best photographer to capture their special day, just as he did ours!!
---
Loved Gen!
Reviewed on

11/25/2012
Gloria Mae B
I met Gen while he was shooting a wedding for a friend, here in Southern California. He was such a sweetheart. Great personality and really made everyone feel special. He is very professional. I would highly recommend Gen as a photographer!
---
Boudoir Shoot
Reviewed on

11/17/2012
Sarah C
I chose Gen for a Boudoir shoot to surprise my husband for our anniversary. From the moment I met Gen he was warm, funny and engaging - It was like meeting an old friend all over again! Gen truly takes takes into account the entire scene of an image, his attention to... Read More detail is amazing. Every image tells a story, from the set itself to the props to the pose. I was never worried about how I'd look, he knows exactly how to pose you to get the best shot and the best angle to make you look AMAZING. My husband was blown away by the images and is now Gen's number-one fan ;) He looks through the album all the time. Thank you again, Gen, for our shoot - I'll never forget it!
---
Most Professional...Most Beautiful
Reviewed on

11/14/2012
Priscilla K
Gen had been selected as my photographer for a boudoir shoot, so I went into the day shooting not knowing much about him. The moment I shook his hand I knew that I was in good hands. Gen took care of me in every sense. First and foremost he was extremely punctual, reliable,... Read More and professional. He ensured that we stick to schedule and stay on schedule. He made me laugh and feel comfortable to truly capture what he wanted to portray in the photos. He truly is an artist. He made sure I looked beautiful...felt comfortable..and ate throughout the day (which no photographer has ever done ha)! I would be honored to have Gen shoot me again, and anyone else that he shoots with should feel honored to. His work is perfection...
---
Timeless Memories!! :-)
Reviewed on

11/13/2012
Monika H
I used Gen for the Boudoir LaFemme shoot prior to my engagement and I couldn't have been happier!! My fiancee and I LOVE the photos, he really captured the essence of true feminine beauty. The talent that he has far exceeded our expectations and we can't wait to have him shoot... Read More our location wedding in Puerto Rico!!! Thank you to Gen and his talented team, you truly are the BEST and we are so grateful that you captured this special moment in our lives. :-)
---
Gen ~ The Best!
Reviewed on

10/19/2012
Jeanne W
I attended a wedding in Laguna, Ca this weekend and Gen was the photographer. The wedding was on the beach and he was so much fun! His warmth, friendliness, and charm was felt by everyone. He captured some incredible shots! He was all over, getting shots from high on cliffs to... Read More the tunnel that the bride walked through on the way to the aisle. He was incredibly professional and I know the bride and groom are going to be thrilled with their photos! I would highly recommend Gen! The best!
---
Gen is the Consumate Professional
Reviewed on

7/08/2012
Brad J
Besides my own wedding I have sent numerous clients to Gen Nishino. All of them have been absolutely thrilled. He has an incredible talent in capturing the true essence and beauty of his subjects. His photo's can only be described as "Art". I would recommend him to everyone.
---
justbeautiful
Reviewed on

6/22/2012
alyse r
I was a guest a wedding and saw the beautiful pictures taken. We are planning on using Gen Nishino after seeing his beautiful and professional work. It's very exciting.
---
GEN MADE ME FEEL LIKE THE PERFECT BRIDE!
Reviewed on

5/29/2012
Sharon G
Gen Nishino is the most INCREDIBLE PHOTOGRAPHER! As the Bride, I was very anxious and I wanted pictures that would be unique and creative- not like every other wedding album I've seen and THAT'S JUST WHAT I GOT! We had a destination wedding in the bahamas and having Gen an his... Read More team made it perfect! He have us our perfect pictures, just how we wanted them. A TRUE ARTIST!! professional, creative, MADE ME FEEL LIKE I WAS A MOVIE STAR!! I RECCOMEND HIM TO ANYONE WHO WANTS THE PERFECT MEMORIES!!!
---
love love love
Reviewed on

5/27/2012
Jodi V
"How do we tell you how much we love our wedding album. Not only is every image so beautiful and unique but you brought so much love and energy to our wonderful day. Your spirit and love for life comes across not only in our photos but the day of the wedding you added so much... Read More just with your energy. You went way out of your way to make our wedding photos unique to us. Some of the expressions and caught emotions bring tears to my eyes every time I look through them. Love is the only word that expresses it all. We love our wedding album and we loved everything you brought to our magical day. We just wanted to thank you for every beautiful image you captured that we love and to tell you what a gift you are as a photographer and a person. thank you Gen. and to Debbee who helped me so much and who does so much for everyone she meets. She helped make all the details so special and I can never thank her enough. so much love to you both, Pat and Jodi"
---