Home

Gryseels Photography
About this Vendor
Capturing Your Most Cherished Memories!
Hello and thanks for checking out my site. I absolutely love being a part of your special day and giving you beautiful photographs that you will cherish for years to come! Please contact me. I'd love to hear more about your plans for your special day!
Details
Contact Info

110 Henrietta Court, St. Louis, MO
My pictures are awesome!!!
Reviewed on

6/17/2014
Melissa W
Tim was very easy to work with and professional. He did our engagement photos and was very patient as we had to reschedule several times because of the weather. He was very responsive to all emails and prompt. He did our wedding photos and they are absolutely breath taking. It was so amazing to see the day unfold in such a journalistic way. He exceeded my expectations at a very reasonable price. I will be using him for future photo needs.
---
Worth every penny!
Reviewed on

5/04/2014
Carlee F
Let me start by saying, I am the kind of person that researches EVERY decision and investment before I make it. I contacted at least 20 well reviewed photographers for our wedding. Tim was hands down, the MOST professional, relaxed, and easy to communicate with out of the whole bunch. From our first e-mail exchange I could tell that Tim was a great match for our style, and his pricing was VERY reasonable. Our photography package included an engagement session, 8 hours of photography, and all the photos with copyright release! My husband and I are definitely not photogenic people. We blink, and squint, and crinkle our nose in every photo, but somehow Tim was able to capture amazing engagement and wedding photos! He and his assistant James are talented, flexible, and basically just an all around nice guys. They did a great job making us laugh, and capturing all the very important moments. We couldn't be more pleased.
---
Look no further for your photographer
Reviewed on

9/25/2013
Sarah F
We found Tim through a site called Thumbtack. Being that this was a second marriage for both my husband and I, we did not want to spend an inordinate amount on photography, but did want some well done pictures to capture our day. We had looked at several other photographers that were way out of our budget and style, until we came across Tim. His portfolio speaks for itself, classy and elegant photography that really captures that moment in time beautifully. Plus, a fraction of what most photographers will charge, all while receiving the copyright to all your photos afterwards! You will not find this caliber of work at this price anywhere else in my opinion. We are absolutely thrilled we chose Tim to capture our wedding day and are thrilled with how our photos turned out. I have never felt more beautiful!
---
LOVE our wedding pictures!
Reviewed on

7/28/2015
Caitlin S
Tim did a fantastic job with both our engagement shoot and our wedding! We are so happy with the way the pictures turned out. His packages are very reasonably priced, and he was always professional and so easy to work with. Highly recommend Gryseels!
---
Reviewed on

7/12/2015
Adrienne S
Amazing!! Tim made the day amazing and fun. His work was outstanding and his turn around time with the photos was only two weeks. ONLY TWO WEEKS TO GET ALL OF OUR SHOTS!! OUTSTANDING!! Tim made the wedding day fun and memorable. He was a fun part of our day and someone we will always think about when we look at our pictures. He made the day fun and is just a great guy to work with. I would recommend to anyone!
---
Reviewed on

6/11/2015
Daniel H
As the groom, I wasn't to concerned with many wedding details (surprise, surprise). However, within 30 mins of pictures starting I realized how absolutely amazing our photographer Tim and his assistant Becky were. I was impressed by their professionalism, artistic talent, and flexibility. Of all the people we hired for the wedding, Tim was the best and well worth every penny. I would highly recommend him to everyone I know.
---
Reviewed on

6/11/2015
Tim was more than we could have ever hoped to find in a photographer. When I was first looking I was between Tim and a big name company, but meeting with Tim made me realize how much he really cared to make our day special. He is very down to earth and meticulous which made our pictures AMAZING!! Every single one of our bridal party loved working with him and I have gotten so many compliments on our pictures!! I think photos are the most important part of the day because they are the only thing you have to remember and Tim did not disappoint. They are the best wedding photos out of all of my friends!! If you pick Tim you won't regret it :)
---
The Right Choice
Reviewed on

6/07/2015
My husband and I made the right choice by using Gryseels Photography to capture our wedding day. Tim is very personable and wonderful to work with as well as very professional. He was able to provide direction to my husband and I when it came to posing correctly, and he also captured beautiful candid moments. He did not arrive with only a camera, but also with an array of photography tools that he used throughout the day when needed. My husband are very pleased with Tim's work and will highly recommend Gryseels Photography to our friends and family.
---
The Best Photographer Around!
Reviewed on

5/18/2015
Anne A
Choosing a photographer was the most stressful part of the wedding planning until I met Tim. I was looking for a photographer that could deliver beautiful pictures but not cost half of our wedding budget. From our first meeting I knew he was the photographer for us. His pictures are stunning and he was able to capture great memories from our wedding. He is so easy going and easy to work with. He really goes above and beyond to make sure the pictures look fantastic. Both he and his assistant/second Amy had creative ideas for pictures, as we didn't have any idea what we wanted. We got our pictures back in three weeks, which is phenomenal. Save yourself the hassle and stress of choosing a wedding photographer and call Tim! You won't regret it.
---
Great prices
Reviewed on

4/09/2015
chelsea b
Tim is great to work with. He has alot of creative ideas but he also values his brides requests. We used him for both our engagement and wedding photos and I couldn't be happier!
---
Great value!
Reviewed on

3/09/2015
Katelyn B
When I was researching photographers for our wedding, I was astonished at the cost of some vendors. I was on a budget, and I couldn't fathom paying $4000 or more on the photography. Sure, the photos are what you will have after the wedding to remember your special day, but I still couldn't imagine anyone paying that much. My best friend used Tim for her wedding 6 months before ours, and I was able to see how great he was since I was in the wedding party, and I loved so many of the photos he took from her wedding. We chose to go with Tim, and I was not disappointed. The cost was very reasonable for what we got (an engagement shoot, about 500 edited pictures and an album). Tim was great to work with and he really listened to what we wanted. I highly recommend Gryseels Photography!
---
Gryseels Photography Recommended
Reviewed on

10/29/2014
My wife and I had Tim Gryseels take engagement and reception photos (the actual wedding was in Brazil). Tim was easy going and communication was great in setting up dates and times. Tim is open to ideas that you have and easily adjusts and adapts to use the space and props at a location. He is enjoyable to work with and made us feel very comfortable in front of the camera. This pictures turned out very well and we are happy to have them displayed in our home!
---
Beautiful Wedding Pictures
Reviewed on

10/29/2014
We used Gryseels Photography for our wedding. Tim captured our most special moments. He was friendly and easy to work with. Tim created beautiful pictures that incorporated the beauty of our location and the joy of our wedding day.
---
Love my Pics!
Reviewed on

10/19/2014
Amanda S
Gryseels photography was professional, on time, and personable. I do wish that we had more time as there were only a few spots used for pictures at the church since I chose to stay separate from my husband before the ceremony. Nonetheless, the pictures we had done were gorgeous! Not to mention, 3 years after our wedding, our picture CD was lost somewhere between moving twice. Gryseels Photography came through for us and still had all of our pictures and restored them to us! Thank you again! :)
---
Gryseels Photography
Reviewed on

9/24/2014
Kara B
Tim was such a great photographer to work with. He made my husband and myself feel very comfortable. I love our photos so much! I also love that I have the rights to all of my photos. I highly recommend Gryseels Photography!!
---
Gryseels Photography: AWESOME
Reviewed on

8/24/2014
Carla N
Tim at Gryseels Photography was wonderful. We used Tim for our engagement photos also. He is personable and takes really beautiful pictures while capturing and fulfilling your own vision. The price was very reasonable and i received a disk of all my pictures. This is a great option because it allows you to print your own pictures and creations fire years to come. I highly recommend Gryseels Photography. Tim is great!!!
---
Great work, dedicated photographer and quick turn around time
Reviewed on

8/18/2014
Gryseels Photography did an amazing job at my wedding! I had my ceremony at my church and then moved locations to a golf club for the reception. I really didn't give specifics on shots I was looking for, but they did a great job at taking a variety of shots. I love that the pictures came quickly so my husband and I could view the proofs. The quality of the pictures are exceptional. We also are getting a photobook which is really reasonable. I think Gryseels Photography is the best value for your money! Excellent work and you won't be disappointed!
---
Great photos, great value!
Reviewed on

8/16/2014
Erin H
Tim took our engagement and wedding photos for our outdoor wedding at Lafayette Park in St. Louis. It was one of the hottest days of the summer, but it didn't keep Tim and his assistant from capturing some great photos of our day. We have many frame-worthy shots to display in our home and lots of candid shots to remember special moments from the day. All printing rights were released to us, so we were free to print any of the photos with any vendor we wished. It was also very easy to share them with friends and family. If you are looking for great photos at a reasonable cost, Gryseels Photography is a good value.
---
Amazing Photographer!
Reviewed on

8/06/2014
Jessica B
Tim is absolutely amazing! Not only did he deal with our crazy wedding party with ease, but he got AMAZING shots! I did not know how we were going to get any decent shots with such a rowdy bunch, but he made it possible! I am so pleased with the experience and outcome. I would definitely recommend Gryseels Photography!
---
Awesome Photographer
Reviewed on

7/13/2014
Laura L
So we got married in St. Louis and planned the wedding while living in Houston. Tim was very accommodating to the odd situation and was able to first meet us over the Thanksgiving weekend to discuss the job. He made sure we got EVERY pairing of people before, during, after the wedding that we asked for. His assistant did a great job helping with that as well. He was on time, dressed nicely, very easy going, had backup equipment, spare batteries, and professional. He took SO many pictures with us (we got 528 back) and he has fun doing it. He let us get whatever shots we wanted and helped take our idea and make it look great. His photos were completely released to us to do whatever we wanted with and the quality was awesome! We didn't need to decide if we wouldn't put any on facebook - we put them ALL on there because they are so great! My wife is very particular with pictures (lighting, angle, faces, etc.) and she was blown away with the pictures!!! We got photos of all the traditions in the reception (bouquet toss, dances, etc) and got GREAT shots of people dancing. We can definitely recreate the night in our head looking at these pictures. We recommend him to anyone! We have had many people at the wedding (about to get married) ask us for his information so they can use him. Book him early! Thanks again, Tim!
---
LOVE my pictures!
Reviewed on

6/25/2014
Emily S
I'm so happy we chose Tim for our wedding photographer!! My husband and I moved across the country last year but got married at home so a lot of our planning was done online and over the phone, Tim was always quick to get back to me with any questions I had. I found him online and liked the style of his pictures and then when I saw his prices I couldn't believe how reasonable they were! You won't find a better value. He was great about listening to what we wanted. I wanted the focus of the pictures to be us, I didn't want a bunch of pictures of my ring balancing on my shoe or of a pretty flower with my husband and I blurry in the background, and Tim completely understood! I couldn't be happier with how the pictures turned out! I would recommend him to anyone!
---
Great quality for the price
Reviewed on

6/03/2014
Christy B
My husband and I planned our wedding on a budget, so we were drawn to Tim by his very reasonable prices. We were blown away by the quality of the photographs we got for our money. Not only were we very happy with all of the pictures from our engagement shoot and our wedding, we really enjoyed working with Tim. He is friendly, flexible, and professional. I will recommend him to friends and family in the future.
---
Highly Recommended
Reviewed on

6/01/2014
Chelsey H
Tim offered one of the lowest costs from a reputable photographer, and when we saw the quality of his portfolio we booked him. We have gotten nothing but compliments on both our engagement and wedding pictures!
---
Beautiful Photos
Reviewed on

9/16/2013
Megan H
Tim did an awesome job. He was professional, and easy to work with from our first meeting. The photos are amazing. Overall, we couldn't be happier with the quality of work especially for the price!
---
Wonderful Memories Captured
Reviewed on

8/12/2013
Katie B
My husband and I were married over three years ago and chose Tim as our photographer. Tim was recommended to us by a co-worker of mine as I explained that I was feeling completely overwhelmed by portfolios and pricing. I looked at Tim's work, and his portfolio was as great, if not better, than other wedding photographers I looked up in the area. Better yet, the price was beyond fair. On the day of the wedding, he was prompt, friendly, and professional. Having never been married previously or even in a wedding myself, I didn't know quite what to expect. He offered suggestions for poses as well as readily accepted our requests. The best part about Tim is that he was able to capture moments between my husband and me that showcased our personalities both as individuals and as a couple. I frequently look back through our album with a smile because I can so clearly remember the memories captured in our photos. We loved his pictures so much that we have stayed in contact with him, and he now takes our family pictures each year. We are never disappointed in his work.
---
Meet The Owner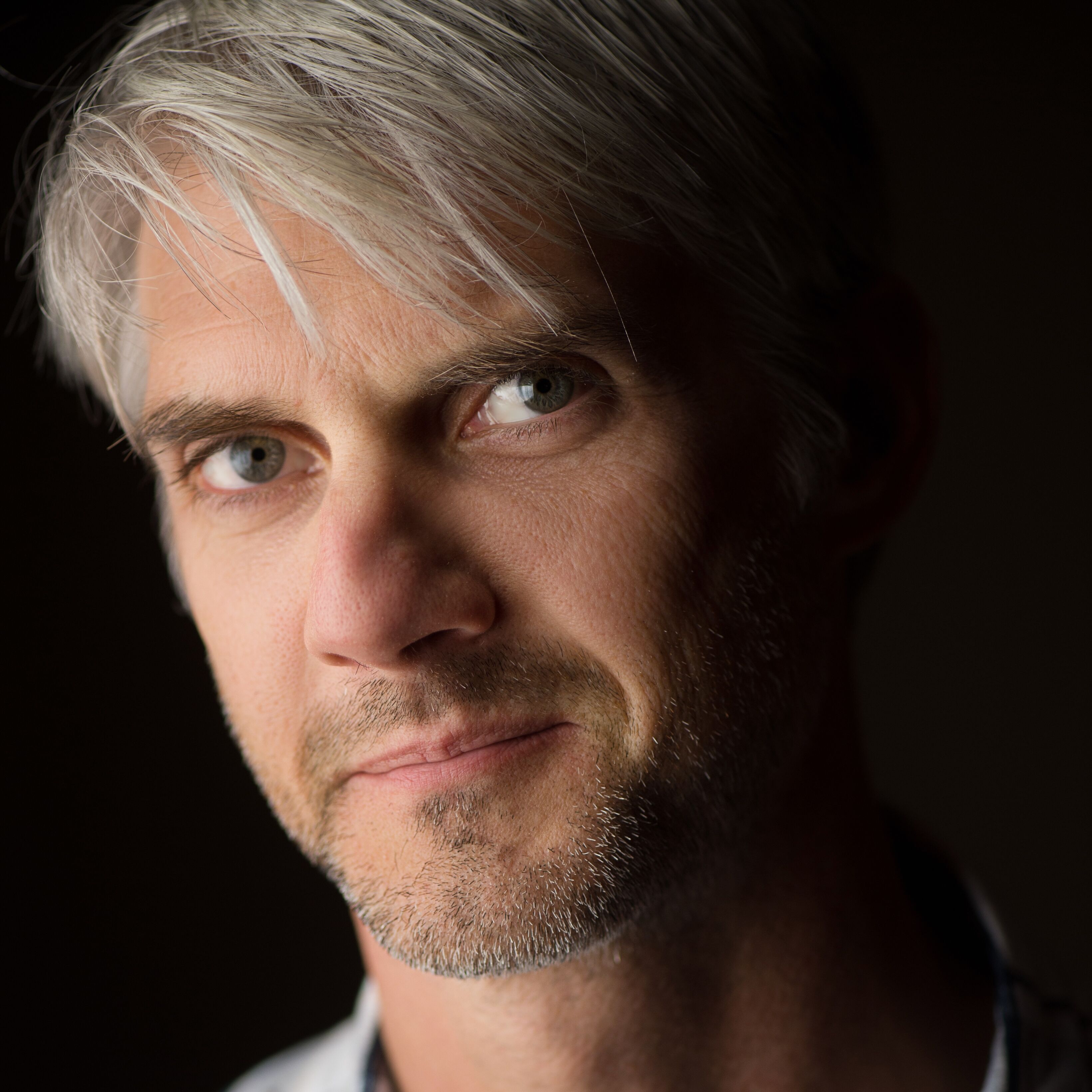 Tim Gryseels
I've had a camera or camcorder in my hand since I was 12 years old. I love my job, my clients, and the lasting relationships I form with them. I've been married to my wonderful wife Reanne for 16 years am blessed with 2 children, Hunter and Brenna. Let me capture your special day for you and you will not regret it!
Send Message