Home

Hippie Love Photography
About this Vendor
Relaxed Approach. Awesome Pictures.
Hippie Love Photography is full-service wedding photography company located in Tampa, FL. We provide a generous mix of formal portraits and candid images that capture the natural love and fun surrounding couples and their families.
Details
Engagement, Trash The Dress
Digital Files, Second Shooter Available
Contact Info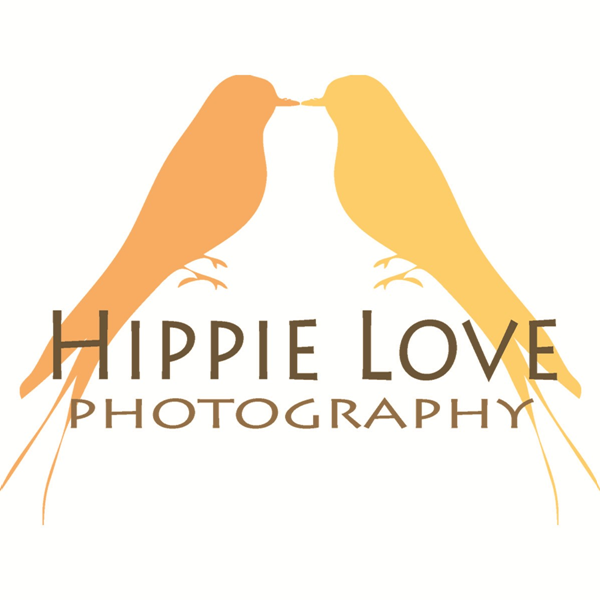 Awesome photographer!!! 9/8/2013 James & Danieka
Reviewed on

9/21/2013
Danieka M
These guys are EVERYWHERE!!!! Jamie and Andy were awesome. They were all over the place if i even looked like i needed them they were there. All of our photos are gorgeous and really caught the moment everyone in my family loves them. The turn around time on getting photos back is great too. They are the sweetest and best photographers i have ever dealt with.Will definitely be using them in any future photography required situations. My parents have 3 more girls left to be married and we will be seeing them for each wedding my mom has already decided.
---
Rockstar!!
Reviewed on

10/06/2013
I think Jamie is awesome AND in a reasonable price range!!!! When photographers here "wedding" they really here $$$. She's super amazing!!! Friendly..professional..creative..superstars!!! Love them!!!!!! I would recommend them to any wedding or event!
---
Superstars!
Reviewed on

10/06/2013
Stephanie B
This is a truly professional company. Sometimes you don't get professional and creative but with a name like Hippie Love Photography you know is doing to make your events as special as mine. My Mother in Law who is usually a reserved woman cried when she saw how many great moments were captured. I would recommend this company for more than weddings. Honestly, they really understand what photography is all about and how to please there clients. However I never felt like a client. They too time to get to know us so they could meet our expectations!
---
Reviewed on

6/18/2015
Christina K
Andy and Pam (an assistant photographer) captured our wedding beautifully on 10/4/2014! We felt very comfortable right away in our meetings and conversations with Andy. He was very professional but friendly and understanding throughout the whole process and on the big day. Overall we were very pleased with the professionalism, quality of the photos we received, and the quantity of pictures they gave us. More than anyone I know! I would, and do, recommend them to friends and family in the area! Best of luck in the future. :)
---
Hippie Love is awesome!
Reviewed on

5/15/2015
Chelsa S
I had the best experience with our photographer Andy! It is a husband and wife team that take the time to know you and put out the best photos you can imagine. Andy did our engagement photo session and wedding photos. Before each meeting we received a wonderfully detailed email outlining tips and tricks and suggestions for how to get the best photos. This helped us so much as me and my husband are not great at being photographed. My engagement photos were so wonderful so I know that my actual wedding photos will turn out beautiful.
---
Fantastic!!
Reviewed on

4/23/2015
Amanda T
Andy and Jamie from Hippie Love Photography did our wedding and we literally have nothing but good things to say about them. Super Friendly, they immediately make you feel extremely comfortable. I have not actually gotten all of my pics back yet but we did get a preview which we absolutely loved! The pics are gorgeous! They were prompt, professional and extremely easy to work with. I would recommend them to anyone without a moments hesitation.
---
Great Service
Reviewed on

4/22/2015
Alicia M
We loved our photos! Over 2000 images were returned to us and we felt every second was captured. The portrait images were amazing and we loved the filters and editing Hippie Love did with these pictures!
---
Dream(s) Come True
Reviewed on

10/02/2014
Brittany R
Jamie & Andy are an amazing duo! They are professional, inspired, and attentive to the needs of their clients. I contacted them initially because I was impressed with the high quality, creative nature of their photographs. We did an engagement portrait session in addition to our wedding day photography, and they worked with our budget and took the time necessary to get quality images. No rush--just art. My husband and I are both rather introverted, but we felt very at ease working with them. They love their work, and it shows. We recommend them with all our hearts.
---
Free Engagement Session
Reviewed on

2/28/2014
Stephanie D
I won a free engagement session with Hippie Love from a local Tampa bridal show I attended. From the moment Andy & Jamie contacted me I could tell they were very friendly and professional. They were great about working out a time and place for our engagement shoot. We only shot for about 30-45 minutes but Andy got some great shots that our family and friends all love. Unfortunately we ended up going with a different photographer for our wedding due to our wanting two photographers and all day coverage for a little bit of a lower price, but overall I'd definitely recommend Hippie Love Photography.
---
Cool Photographers! 9/8/13 J&D
Reviewed on

10/02/2013
Casey M
Jamie and Andy were cool they took really nice pictures of my family and me at my sisters wedding they were getting picture of everyone and all the cute moments but they were not really pushy or in the way. If my sister or James looked for them they were there immediately and Jamie took some fun pictures of us getting ready n the bridal suite before the wedding. They did a great job!!!!!
---
Awesome!!!! James n Danieka 9/8/13
Reviewed on

10/02/2013
Skye M
My sisters wedding was so pretty and the photographers were great. They took really nice pictures of all of us and we had a nice time. They didn't take long to take group pictures and we all looked so good in every picture i have seen. They were all over the wedding taking pictures of us and our family.I would use them for my wedding one day.
---
Captured the beauty of my daughters day! James and Danieka 9/8/13
Reviewed on

10/02/2013
Dameka M
Jamie and Andy were so professional and from the photos that my daughter has shown me they caught all of the beauty of their special day. Watching them and working with them as they posed us and caught candid shots was amazing they were everywhere at once and catching all of the moments.
---
James & Danieka 9/8/13- So fun!!!
Reviewed on

10/02/2013
Cheyna M
These photographers were great! They took pictures of everything and directed us all well. They had fun they were really nice and my sisters pictures look AWESOME!!!! I would recommend them hands down.
---
9/8/2013 James & Danieka
Reviewed on

9/21/2013
James S
My beautiful bride and I were very happy with our photographers Andy was there early and helped with our boutonnieres. They were really cool people they were all over the place and we got our preview photos 2 weeks after our wedding our families loved them and so did we. I would definitely recommend Hippie Love Photography for anybodys wedding.
---
May 3rd
Reviewed on

5/22/2013
Courtney C
My wedding was on May 3rd and I chose Hippie Love (Previously Jamie Michelle) for my photography and I have not been disappointed! They were so quick at getting the photos done at the wedding and left plenty of time for my groom and I to have a great time at our wedding! I have been to weddings were photographers are pushy and constantly in the way, but they were so discreet, I barely knew they were there! I had a great time and can't wait to see the rest of the photos!! Thank you Jamie and Andy!!!
---
Do NOT hire this photographer!
Reviewed on

5/07/2013
Kristen (
This company used to be called Jamie Michelle Photography. If you do an internet search you will find many negative reviews under both company names. Instead of fixing the business, they just changed the name! Here's a summary of my experience: --after Jamie collects your deposit, you will not hear from her. I was so nervous that she wasn't going to show up on my wedding day I had to have a back-up photorapher ready. She showed up. --photos were okay, not spectacular. There are a lot of photographers out there who know how to run a business and treat their customers with respect. This is not one of them! --it took 8 months for me to receive my photos. This was after many unanswered emails and voicemails. Her voicemail is usually always full. If you do get to leave a message, she does not call you back. --it took 1.5 years AFTER MY WEDDING to receive my wedding album. At that point I just was not impressed with the quality of the album. I ended up doing one myself online and it turned out better than the one Jamie did. --I do NOT recommend this company. No bride should have to go through what I did. You will find many negative reviews out there about Jamie Michelle Photography and Hippie Love Photography (same company). Beware!!!
---
Ridiculous amout of time to get pictures
Reviewed on

12/08/2012
Dennielle S
My wedding was September 22 . Jamie and her partner were great very sweet people . She is very talented . After the wedding she told me she would contact me in a week and after that I struggled to tried to get a hold of her through all ways of contact .. It took her 3 months to even send me a few sneak peak photos. I was extremely upset and hurt because on her company Facebook page she was posting every other wedding she has done after mine and I never saw mine at all. I wish I could have just got my pictures and could be writing an amazing review on her but Im so upset because when I finally get my pics no one will care anymore to see them because it took forever and a day !!!..( and We upgraded to a platinum package )
---
BEAUTIFUL, COLORFUL, AMAZING PHOTOGRAPHY!
Reviewed on

9/29/2012
Kelly H
I am SOOO happy with the photos that Jamie Michelle Photography took of our wedding. Jamie is amazing... so friendly yet professional. She did such a wonderful job of making everyone feel at ease. She was everywhere we needed her to be that day but was never pushy or in the way. The shots she got of our special day are wonderful. She has a colorful, fluid style to her photography that I love. Jamie captured both the posed photos and the more 'real' moments amazingly well. We got married on a yacht and space was tight but Jamie navigated everything with ease. She took photos up to the very end and was always willing to take requests from guests for photos, etc. I highly recommend her and her team. We are so excited that we have these photos for the rest of our lives. Thank you Jamie!
---
Great job
Reviewed on

8/28/2012
Rikka C
Jamie was wonderful to work with from the start. We emailed when necessary and she kept in contact with me through out the wedding planning days. She even adjusted to the different changes I had requested just days before the wedding. She was professional at the wedding without being overly pushy. I haven't received my photos yet but Im excited to see the finished product
---
8/4/12
Reviewed on

8/09/2012
Jessica G
Andy tooky engagement pictures at ft. Desoto and my wedding pictures at the Rusty Pelican. They have a new office manager now and my calls and emails were always responded to quickly. Andy was very easy going and was able to get my fiancé to warm up quickly. The pictures from the engagement shoot were beautiful. I hope my wedding pictures come out great!
---
Wedding Photography
Reviewed on

8/09/2012
Deanna B
I absolutely love Jamie!! Jamie did out Save The Date and Wedding photos. It was an absolute pleasure working with Jamie and her staff. Deanna Campbell 7/21/12
---
Very Satisfied
Reviewed on

7/01/2012
Nina T
I would recommend Jamie to anyone. She is very professional, yet fun and stylish with her photos. She is flexible in that she will try any ideas that you have of your own but also has a lot of ideas herself. She seemed to be catching every photo opportunity we had. She edited her favorite photos and had them emailed to me before I even got back from the honeymoon!
---
An Amazing Experience
Reviewed on

4/27/2012
Kali K
I was married on Treasure Island Beach less than one week ago. Prior to my wedding I had chosen Jamie to do an engagement shoot. Upon first meeting her I knew that she was the photographer for our wedding. She was young, innovative, creative and had so much spunk. She is visibly passionate for the art of photography and made me feel nothing but gorgeous on both the day of my engagement shoot and wedding. She was easy to talk to and willing to go above and beyong for any ideas we had. Photographs are all that will be left of our wedding day and years from now, when I show my children these memories I will be grateful I chose Jamie as my historian. She documents our memories beautifully through her photography and I cannot say enough good things about her. I can honestly say it was an honor including her in our nuptials as she truly was a blessing to work with.
---
Jamie Michelle-Don't get married without her!
Reviewed on

4/25/2012
Heather M
Jamie and her partner, Andy were an absolute dream to work with. After 2 months of drought in Florida, our wedding day was essentially a typhoon! They made certain that I, the bride, wasn't completely melting down and were so unobtrusive we barely even realized they were there. From their professionalism to their incredible know-how and talent, I would recommend them every day and twice on Sunday! Thank you again, Jamie and Andy!
---
Beautiful Pictures
Reviewed on

4/15/2012
Sasha W
Jamie and her staff were amazing!!! They did everything we asked for and more. The pictures turned out beautiful as well!
---
Send Message