Home

Jenn Ocken Photography
About this Vendor
Capturing the Fine Art of Weddings
Details
Bridal Portraits, Engagement
Contact Info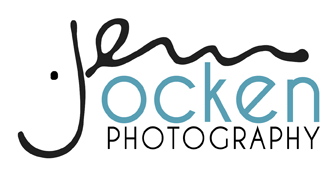 7384 Highland Rd U4, Baton Rouge, LA
Louisiana & Gulf Coast
Jenn Ocken is AMAZING!!
Reviewed on

10/25/2011
Danielle L
From the moment I met Jenn last summer with my mom, I knew she was an amazing person and an incredible photographer! She has a really unique style for capturing the story of your life with honesty and beauty. She's not afraid to get down and dirty to get the best photo because it's not about her, it's about us.. her clients. The reason she does what she does is because of us. If I had to do it all over again, I would have absolutely chosen Jenn Ocken Photography to document the most special day of my life.
---
Love, Love, Love!!!
Reviewed on

10/03/2013
Erica D
Jenn and her staff were so wonderful in making our wedding day completely amazing. Jenn was our photographer for the engagement, bridal, and wedding day pics. She was able to capture our style perfectly, as though she had known us for years. The pictures are truly outstanding and will be cherished for a lifetime. Jenn and her staff were also very accommodating. Anytime I had questions or needed anything from them, they were available and very helpful. Jenn Ocken Photography not only captured the memories of our wedding, they also helped in making the day stress free and fun. Thank you Jenn Ocken Photography!
---
Jenn is THE BEST!
Reviewed on

10/03/2013
Angelle B
Our experience with Jenn and her team has been top notch from top to bottom. You can look at her pictures all day...her work is awesome, and it speaks for itself, so what I want to tell you about it JENN herself. As a Catering Manager at a 4 Diamond Hotel in Baton Rouge, I was lucky to already know Jenn when I started planning my own wedding. She photographed many of the weddings I'd planned at the hotel. The first time I introduced my mom to her, she fell in love with her, too. With a camera shy fiance, I was worried about our pictures from the very beginning of our planning process. I knew that Jenn would put him at ease, though, and I knew that she would be able to capture the "us" that I love. And she did! Working with her and her team after the wedding has been incredibly easy, too. Communication is quick and easy. CHOOSING is hard! But that's a good thing. I want to print everything! Pictures are the only thing that last forever. Choose a photographer that you get along well with. If you don't love your photographer, then you probably won't love your pictures. I don't know how you won't love this woman. Meet her! See her work! Choose her! It will be the best choice you make for your wedding.
---
Highly Recommend Jenn Ocken!
Reviewed on

11/12/2014
Caroline G
Very professional and was attentive to me and my family during the entire ceremony and reception.
---
Awesomeness!
Reviewed on

10/20/2014
Caitlin C
Jenn is amazing! She is a pro in every aspect! We had a blast taking engagement photos and bridal photos. Jenn is so much fun to work with and she definitely got the best out of us with her comfortable laid back approach to everything. Jenn was amazing at our wedding. She got some ah-mazing shots, and we didn't even know she was there taking pics, some of the time, with everything being to busy and time a-flyin'. Can't said enough good about her and the photographs. Jenn is the full package. Wouldn't have done anything different if I had it to do again.
---
Amazing!
Reviewed on

10/18/2014
Devynn P
Jenn is so fantastic! I fell in love with her work and from that moment I couldn't imagine working with anyone else. When we sat down for our initial meeting, she had so many ideas for our engagement session, and that was just after talking for a few minutes! She is extremely creative and her work is gorgeous. She is also very friendly and passionate about photography. Her staff is helpful and has been easy to work with. I'm looking forward to working with her for our wedding next April. Definitely book Jenn for all of your photography needs. You won't regret it!
---
Any Couple's Treasure!
Reviewed on

10/13/2014
When we chose Jenn Ocken we knew our family's wedding memory would be documented just the way we hoped. Jenn is true to the bride, groom and family! Our photos were awesome and encompased the whole "feel" of the event, absolutely stunning. Her personality makes everyone feel that they are so special to her camera and her clients.
---
Jenn is AMAZING!!!
Reviewed on

10/09/2014
Jenn Ocken photographed my son's wedding and the photos are outstanding!! She had all the details and directed us with style, charm and ease!! We were all free to enjoy the event and the moments. Jenn made the event better because of her personal knowledge of how everyone is thinking, how she interacts, and what makes it all special!!
---
A Truely Amazing Talent
Reviewed on

10/08/2014
Holly T
Within a few weeks of being engaged I knew Jenn was the one, we were destined to be together. I had no luck with any photographers I had spoken to, they all seemed nice and they would show me their work but I just didn't feel anything for them. I ran across Jenn's name on 3 seperate occasions and knew that I had to meet this woman. As soon as I walked into her office my heart told me that this was right. She oozes creativity, positivity, and love. Wedding photos are very personal and they are something that you will hold close to your heart. Don't you agree that the person taking the photos should have a spot in your heart as well? Jenn's love for life has inspired me on so many levels. I have never believed that mine and my husbands wedding would be the last occasion we would see Jenn. I cannot imagine not having some sort of interaction with her for the rest of my life (whether that means having her take our picture or just meeting for coffee). Everything that Jenn touches becomes beautiful art. Before you choose a photographer meet with Jenn first. Even if you can only talk on the phone with her you will sense her love for what she does (our first conversation was over the phone and we talked for over a hour and a half about everything she does). The word regret does not and will never exist in the same sentence as the name Jenn Ocken. She is an amazing part of the world and I can only wish that everyone who reads this will agree with me.
---
Great Service, Beautiful Pictures
Reviewed on

10/08/2014
Jenn is a true pro! The pictures are really beautiful and full of the spirit of the event. The best part for me was her ability to keep the event moving! We didn't get bogged down with every possible family combination for our group shots. I wanted to keep it short and get everyone to the party and she effortlessly and smoothly honored my wishes. She really listened to what we wanted and it was executed flawlessly. I didn't have to worry about anything throughout the night. She made sure I was where I needed to be without making anything feel forced or fake. We had an amazing time and the pictures truly reflect that. (I didn't even know the DJ played "Shout" until I saw the pictures, haha)
---
Wedding Photos
Reviewed on

7/05/2014
We had an outdoor wedding at the Houmas House Plantation in Louisiana. Jenn did the photography and it was fantastic! She was fun to be around, helped us to relax a little and took stunning, creative photos of before, during, and after the ceremony. I would highly recommend her!
---
Jenn Ocken Photography
Reviewed on

7/03/2014
She did an amazing job and is a very energetic, passionate photographer. Very good about communicating before and after wedding as well.
---
The BEST Photographer Ever!!!!!
Reviewed on

5/02/2014
Spring B
I have been a fan of Jenn for over five years and I knew she would be the first person I would book for my wedding. Her energy and excitement is contagious and even weeks after my wedding, I still have family telling me how wonderful she and her staff were on top of taking AMAZING pictures. Jenn is like no other. She truly captures the moment in ways you can't imagine. Every photo is frame-worthy, seriously. I did not see her or her assistants at the reception because they were that good at blending in and making you forget they are even there. She put a smile on everyone's face and made every moment special. Family members even took selfies with her because she is just that much fun. I love that she gives direction in order to get the best photo. You don't realize how important this is until you are around a photographer who is too meek to tell you to stand up straight and your photos come out looking awful. Even if you have a small budget, make sure you include Jenn Ocken Photography in it. You will not regret it.
---
Experienced, Professsional
Reviewed on

5/01/2014
Kara V
We worked with lead photographer James, and he did an outstanding job. He was very laid back and helpful in meeting us before the wedding to walk through our site and decide on photo locations. We didn't use them for engagement photos or bridals, but overall would recommend them for the wedding!
---
Jenn Ocken is a fantastic photographer and wonderful person
Reviewed on

2/17/2014
Lance L
I cannot stress enough how spectacular Jenn Ocken's work is, and how wonderful she is to work with! She does an amazing job of capturing moments both big and small in a natural style. Obviously a veteran of hundreds of weddings, Jenn was also a huge asset in coordinating the event, both before and during the wedding/reception - helping us navigate all the pictures we needed, corralling family, and making sure we got to talk to everyone and have a picture of our time with them. Her staff is courteous and professional as well, and delivered everything in a timely manner. Wonderful, wonderful, wonderful!
---
Festive, Fun, and Professional
Reviewed on

9/27/2013
Southern W
Several of my friends have used Jenn for their big day and were very pleased! Her energy and spunk bring out the best smiles in everyone. I too am in the wedding business and it is always such a pleasure to work with her. She always goes the extra miles to ensure the happiness of her groups even helping with jobs that are not specifically photographer duties. You will love having her as part of your special occasions!
---
Ocken, Ocken, Ocken!!!!!
Reviewed on

11/23/2012
Jessica S
Jen Ocken is the best photographer I have ever worked with!!!! I would recommend Ocken Photography to anyone in need of photography services. My house is filled with Ocken work because she was my first choice for engagement, wedding, and new born pictures. God has blessed Jen with an amazing gift and it is my pleassure to share it with the world. I can't wait to work with her again in the near future!!!! With Love, Micah, Jessica, & Sawyer Magee
---
A fun and professional group!
Reviewed on

11/21/2012
Anna S
Jenn is wonderful! She was quick to respond to questions and flexible with last minute changes. She and her second shooter were professional and were able to capture the little moments that I hoped they would. On top of that Jenn is so much fun to be around. I highly highly recommend Jenn Ocken Photography!
---
Best photographer ever!!!!
Reviewed on

11/08/2012
Michelle J
Jenn was so amazing through every thing. My husband and I fell in love with her from the moment we met her. I can truly she made my wedding day perfect! Jenn not only gave us beautiful photographs, but she made us feel like family. She will definitely be our photography for all the big events in the rest of my husband and I's life. If you want your day to be as wonderful as mine was then go with Jenn Ocken. We love you Jenn (and Eddie too)!!!!
---
LOVE, LOVE, LOVE JENN!!!!!!
Reviewed on

11/05/2012
Mia E
I loved Jenn!! My pictures turned out beautifully!!! Not only is her work amazing, but her spirit is just heavenly! She is a joy to work with and be around! She is willing to help out in whatever way she can! She was just a joy! But ok, back to the pictures. They are absolutely gorgeous, and she captured precisely what I wanted. I wanted artistic, journalistic photography and she delivered. She made me look like a model. She caught the candids we so desired, while getting all of the essential posed photographs. The photos were the most important thing to me and I thank God that I found Jenn.
---
Wedding Photography at its finest...
Reviewed on

11/02/2012
Liz K
Jenn made taking pictures so much fun! She also captured all the sweet moments of our day. The pictures came out beautiful! This was only the first of my three children to get married so if I have any say in the matter, we'll be using Jenn for the next two weddings also!!
---
More Than 5 Stars Needed
Reviewed on

11/02/2012
Westerman J
There are not enough words to describe Jenn's work! More than 5 stars are needed to review JOP - Jennifer Ocken Photography! She has a calming affect on people & has such an awesome eye! The world needs to know that Jenn Ocken is beyond awesome as a person & photographer! I would highly recommend her a million times over! She is a must to capture everything that is important (especially to you)!
---
Mother of the bride
Reviewed on

11/02/2012
jo ann f
Pictures were amazing. everyones pic was somewhere in a shot. Unbelieveable shots and candid photos. Over 200 pics.
---
AMAZING photographer!!!! Jenn Ocken Photography
Reviewed on

11/01/2012
Mary-Margaret A
I can not express how AMAZING Jenn Ocken and her staff are!! I literally cried when I got my wedding pictures back. She captured so many moments I didn't even know about. SO SO SO easy to work with, laid back and went above and beyond to make sure I was taken care of at our reception when she didn't have too. Do not think twice about another photgrapher if you are considering Jenn- no doubt you will be extremely satisfied!
---
Fantastic!
Reviewed on

11/01/2012
Rachel H
As a wedding planner, I love it when my brides tell me they have booked Jenn Ocken! They are so professional, organized and so easy to work with. Plus, beautiful work! I'm a big fan!
---
Send Message