Home

Jim Perona Guitar, Inc
About this Vendor
Award-Winning Guitarist with Expansive Repertoire
Experienced wedding guitarist w/ a repertoire that spans every era: Renaissance, Baroque, Classical, Spanish-Romantic, Flamenco & even contemporary pop/rock! For the latter, I create solo guitar arrangements of songs upon request, which maintains it's familiarity while adding a charming elegance. These arrangements are a huge hit with wedding couples! Planning & performing music for weddings is my passion and profession. Thanks to well over 100+ 5/5 star reviews, I have won the "Best of Weddings" ever year I've been on The Knot! This past year, I earned The Knot's "Hall of Fame" award for winning "Best of Weddings" in my first 4 years. Needless to say, providing music for your big day is an extreme honor & privilege for me, and an opportunity that I would never take for granted!
Details
Classical, Pop, R&B, Rock, Flamenco
Rehearsal Dinner, Rehearsals + Parties, Ceremony, Cocktail Hour, Reception, Wedding
Contact Info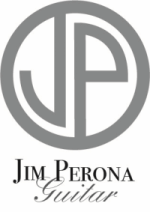 Reviewed on

1/28/2017
Jessica T
Jim way exceeds the 5 stars. He is such a talented, easy-going, ready for challenges, accommodating, very knowledgeable in all types of music in which he can personalize it to your liking. He truly serves his clients by responding to their demands and yet does is with humility... Read More and grace. What truly made my wedding special was Jim's beautiful guitar playing and singing!! I will always remember my husband's and my "first dance" as Jim combined Ed Sheeran's song, "Thinking out Loud" version with Jim's acoustic guitar playing and his voice taking over in mid-song to the end. He helped make that very specific moment just that more special. He exemplifies romance and really knows how to help embrace that moment. He knows how to entertain the audience and keep them involved. We stretched Jim in many ways (DJ, singer, guitar player) and he excelled in all of them. We were all having such a good time that we didn't realize the time as Jim played past the agreed time. He never complained, never showed an urgency to leave, or never showed an attitude. He was a class act. A genuine, optimistic, kind-hearted man that is doing what he loves to do. It truly shows. Every one at the wedding really enjoyed hearing him. I highly recommend him to be a part of any of your most special events. You won't be disappointed.
---
Reviewed on

10/30/2016
Andrew B
I couldn't be more pleased with the way Jim performed. The music sounded beautiful and he picked up several songs by request with ease, and made wonderful renditions of some of my favorite tunes. Most notably, our chosen song for our first dance, "I Like What You Say." Jim... Read More was super easy to work with. Extremely patient and flexible, not to mention cost effective. His suggestions made it is easy for us to arrange what to play and when to play it, and he was ultimately responsible for creating a lovely ambiance. Not sure what our wedding would have been like without his music. All our guests loved his music just as much as we did. Thank you Jim!
---
Reviewed on

10/30/2016
Kelly and Jeff B
Jim Perona – Classical Guitar Performance September 17, 2016 Baker Wedding We actually met Jim Perona at an event at the Morton Arboretum and immediately knew that we wanted him to perform at our wedding celebration on September 17, 2016. From initial contact Jim was always... Read More professional, so personable, with quick follow-up to our many questions. Although Jim has an amazing repertoire, he went out of his way to add a few of our sentimental favorites! Our wedding celebration took place at Gibson's in Oak Brook. Jim arrived early and began right on time! Our guests loved Jim and his music, as well as did the guests in the room next door as they were dancing to the beautiful harmonies too. Jim played for four hours straight and never hesitated in his song selection or looked at any music sheets!! Truly amazing! Our wedding day memories were greatly enhanced by Jim and his music being a part of it. We will always be grateful to Jim for sharing his passion, talent, and gift for making beautiful music. We would highly recommend Jim Perona for your wedding or special event!!!
---
Reviewed on

7/11/2017
Michael A
Don't even think twice - you should go with Jim. His music is beautiful, he is professional, and it was one of those pieces that pulled the whole ceremony together.
---
Reviewed on

7/10/2017
Katie S
We cannot say enough about how amazing Jim is and how we appreciated all of his talent and effort at our wedding. My husband extensively researched musicians for our wedding and about 2 songs into Jim's repertoire we knew we found the right guy for the job. All communication... Read More with Jim was friendly, professional and timely. He is a master of his craft and did everything he could to ensure my husband and I felt comfortable and taken care from our very first email until he packed up and left our wedding. We had the pleasure of attending one of Jim's shows at a restaurant in Wheaton (after we already signed the contract) and we had an absolutely amazing time. We could tell instantly that he is passionate about his music and plays such a wide variety that it's hard not to like him regardless of your musical taste. He even took the time to chat with us at our table during his break, which gave us a nice opportunity to get to know each other a little better prior to the wedding. Jim ended up being the sole musician for our ceremony and cocktail hour. He learned a new song at our request and played everything phenomenally; our wedding truly would not have been the same without him. We received so many compliments from our guests - even my mother was impressed and she is notoriously hard to please. :) We highly recommend Jim's services!
---
Reviewed on

6/29/2017
Charlotte P
My husband and I were SO lucky to find Jim! He is an incredibly talented guitarist and was a huge part of making our ceremony what we dreamed it would be. We gave him two songs (one for the bridal party walking down the aisle and one for bride). The one from the bridal party had... Read More some acoustic guitar videos on youtube, so we had an idea what we though it would sound like - but Jim made it better! The song for me was one that is not popular, but I think of my husband every time I hear it. I really wanted a nice acoustic guitar to play it while I walked down the aisle. Jim did just that. I couldn't find any acoustic guitar videos for him to go off of, but he put his spin on it and played perfectly. I highly recommend him if you are looking for a beautiful acoustic guitar sound. We were also fortunate to see him playing in Chicago and saw what he can really do and it is pretty incredible. You won't be disappointed. Thank you Jim!
---
Reviewed on

5/28/2017
Katie P
Jim played classical guitar at our open house wedding reception in Elgin. It was perfect for us! He had a great variety of contemporary and classical, and plays beautifully. I highly recommend for a reception or cocktail hour!
---
Reviewed on

4/12/2017
Katie P
Jim was the guitarist for our wedding and played during the ceremony and cocktail hour. He was absolutely amazing in every way, easy to work with and extremely talented. He made our wedding ceremony so special, and we were so glad to have him perform at our wedding.
---
Reviewed on

12/20/2016
Emma A
I have a different sense of style and Jim captured it perfectly. It was very important to me to be unique in every way. Everyone told me how charming having him play was. I walked down the aisle to 'You've Got the Love' by Florence and the Machine. I wanted to incorporate... Read More 'Starving' by Hailee Steinfeld but I wasn't sure where. Jim helped me a lot with picking the best place to put which song (all over email! and as a busy Bride - that was my favorite form of contact) Thank you again Jim! Our day seriously wouldn't have been complete without your help!
---
Reviewed on

11/04/2016
Jori C
Jim did an amazing job at our ceremony and cocktail hour! He was definitely the cherry on top of the entire day. He set the mood for the day and was exactly what I envisioned. I would recommend him to anyone looking for an amazing artist!!!
---
Reviewed on

10/21/2016
Marie H
We had so many complements on how wonderful Jim played before and during our wedding ceremony. He was always available to us for any questions or concerns we had. All of our contact prior to the wedding was via-email and he was so helpful with music selections.
---
Reviewed on

10/21/2016
The music that Jim provided set the tone for our whole outdoor ceremony. He was amazing to work with, patient as we worked our way to 6 songs, sending demos, and tweaking things along the way. He provided prompt email responses, keeping his customer informed and happy. He was... Read More on time and prepared with a battery powered amp just in case we didn't have electricity for our rustic wedding. So many of the guests thanked us for the concert in the woods! Thank you, Jim!
---
Reviewed on

10/18/2016
Ashley B
Having Jim play the ceremony and cocktail hour music for my wedding was the right choice! He was very communicative throughout the wedding planning process, and played beautifully. He sent me some samples of the songs I wanted, and was flexible in doing an octave displacement... Read More for one part of a song that I wanted to match a recording I had heard elsewhere. The music was exactly what I wanted, and set the mood perfectly for our ceremony and cocktail hour. I was so pleased to have Jim play at our wedding, and highly recommend him.
---
Reviewed on

10/18/2016
Alex C
Jim did a wonderful job at our wedding! He was very easy to communicate with before the event and had no problem accommodating all our requests. He really made our ceremony the fairytale I had envisioned it to be.
---
Reviewed on

10/15/2016
Jenny B
Jim is great! We recently had Jim Perona perform at our wedding, playing several songs prior to the ceremony and during the prelude. He also played during the cocktail hour following the ceremony and was worth every penny. We chose songs from his repertoire list, but he was also... Read More willing to learn additional songs that we wanted. He sent us demos of the songs to make sure we liked what we heard and after approval, learned the entire song. The price that Jim requested was very reasonable and for as many people complimented us on our wedding music, I would recommend him to anyone. Jim was professional, easy to work with and added a special touch to our wedding day.
---
Reviewed on

10/08/2016
Joshua L
We had Jim play at our wedding this summer and it was fantastic! He was super easy to work with and very helpful in song selection. The way he plays guitar heightened the beauty of our ceremony. And then at cocktail hour, he kept the guests enthralled. Besides watching my bride... Read More walk down the aisle, listening to Jim play was one of the highlights of my evening.
---
Reviewed on

10/07/2016
Jodi P
JIm played for our outdoor wedding ceremony on 7/9/16. His music was beautiful and added so much to our very special day. I would not hesitate to recommend him and would use him again in a heartbeat! Thanks again Jim! Jodi
---
Reviewed on

10/03/2016
Alexandra O
Jim was such a blessing. Incredible musical ability and superb professionalism. Would book again in a heart beat for any event that needs an elegant and magical touch.
---
Reviewed on

9/26/2016
Lindsay G
We used Jim as our guitarist for our ceremony however before he wedding we went to see him play and enjoyed listening to him so much that we also decided to have him during cocktail hour and dinner. He was great leading up to our wedding answering any questions or concerns. He... Read More worked with me personally on a song that I wanted to be a little different then the original. The day of our wedding people were mesmerized that what they were hearing was live and not prerecorded. We received so many compliments the day of our wedding and after about Jim. He was awesome all around! Highly recommended!
---
Reviewed on

9/14/2016
Debbie L
Jim performed at my daughters wedding in Aug. of 2016 at Cantigny. He was amazing. Easy to work with and every one raved about the music. Thank you Jim for a wonderful experience.
---
Reviewed on

8/31/2016
Andrea S
If I could add more stars I would! Jim was such a wonderful addition to both our ceremony and our reception! The moment I heard him playing my walk in song I burst into tears, the music made the day and everything I imagined come to life. At the reception, dinner ran long and... Read More Jim continued to play, which the guests loved! We had so many compliments on his playing we would recommend his services to anyone looking for a guitarist hands down! Thank you Jim!
---
Reviewed on

8/30/2016
Mandy K
Jim was one of the best decisions we made for our wedding. He was very professional and easy to work with. He was very accommodating and replied to my emails in a very timely manner. My pastor was an hour late for the ceremony and Jim kept playing the prelude music for the... Read More guests without even missing a beat even though it was 95 degrees and humid. The music was perfect. He is extremely talented!
---
Reviewed on

8/18/2016
Haley K
Jim played guitar at my Wedding ceremony and cocktail hour, he was AMAZING! I cant tell you how many compliments I received throughout the day about Jim. He has a great portfolio of songs with a wide range of genres that is a great fit for any type of event formal or casual.... Read More Jim was very responsive during my planning and very detailed. He knows what he needs to do, shows up and does an outstanding job, you can tell he has a lot of experience. He can follow the flow and vibe of a wedding and has perfect timing without needing any guidance. I wish I had more reasons to have parties I would hire Jim for every one of them. Jim was hands down one of the best parts of my wedding experience. I wish I could give him more than 5 stars he definitely deserves it. Thank You Jim!
---
Reviewed on

7/25/2016
Caly M
Jim was wonderful! He was professional, responded quickly, and was very flexible. He sounded beautiful at our ceremony and cocktail hour, and we never had to worry about a thing! He also has a great library of classical tunes, rock, pop...even Disney!
---
Reviewed on

6/28/2016
Meghan T
Jim played during our lunch reception for our wedding this past weekend and was GREAT! We really wanted someone who could mix both flamenco and contemporary music into the same performance, and he did that perfectly. He even took some requests from my father-in-law (from Mexico)... Read More and executed them flawlessly! We would highly recommend Jim for your next event.
---