Home

J.Koteen Photography
About this Vendor
J.Koteen Photography
With a relaxed shooting style, Jake Koteen of J. Koteen Photography works tirelessly to create compositionally striking images that tell your story through the lens. After receiving a professional photography degree, Jake entered the wedding photography industry a decade ago.
Details
Engagement, Trash The Dress

Contact Info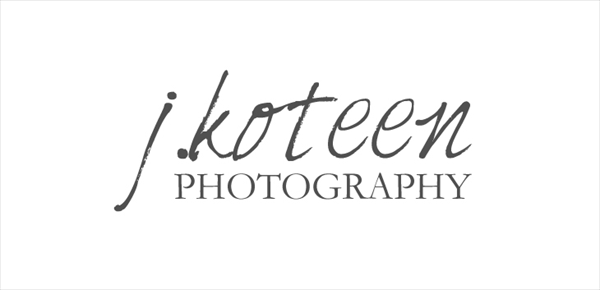 Reviewed on

1/24/2018
Kelley O
My wife & I discovered J. Koteen Photography after asking friends for recommendations and we were not disappointed!! We had a phenomenal experience with both Jess and Jake from the initial inquiry going back and forth via email, engagement session, wedding prep, wedding... Read More day/night and post-wedding! They're not only amazing photographers but they're also wonderful human beings. They made us feel super comfortable and confident throughout the whole process (including in front of the camera!). We absolutely love all of the pictures from the engagement session and wedding. Honestly, the hardest part is narrowing down pictures to print and frame! We've also received many compliments from the family & friends that have seen the pictures. A quote from my wife's email response to the wedding pics: "Wow. I'm floored with the pictures. Just looked through all of them and can't wait to go through them again. You both captured the essence of the day, the emotion, the texture, the love. Thank you from the bottom of our hearts." HIGHLY RECOMMENDED!!!
---
Reviewed on

10/26/2015
Dominic
Quick summary: The Koteens are wonderful photographers, easy to work with, and they possess a great eye for interesting shots. Jake and Jessica were excellent for us on both wedding day and a separate engagement photo session. They showed us how flexible they are after we... Read More had to reschedule our engagement shoot multiple times due to weather and our own timing. We finally got some sun and a free moment and Jake and Jessica met us in Boston on short notice to take some shots. They were overly generous with their time and made sure we got the pictures and locations that we wanted. Jake and Jessica found some really great angles for us and had a tremendous eye for capturing interesting looks and places as well. They mostly set us up in a location and then let us talk and laugh and be present, without having to constantly adjust and prom pose and fake smile. They really made it easy to work with them, as we are certainly no models. So far, the pictures we've seen have been wonderful, capturing moments that we didn't even realize were happening. After the shoot, the Koteens made it a priority to get a few photos finished and quickly posted on Facebook for us to share with friends and family, even though our engagement session was within a week of our wedding! Jessica also responded quickly to get us an actual print that we used on our wedding day. We were happily surprised to get an email from Jessica less than a week after our wedding with the notification that some pictures had been shared on Facebook, with many more posted on their blog. It made a lot of people very happy to be able to share some of the fantastic pictures so soon after the event. On the big day, they suggested a first look spot for us in the woods along the Farmington River, nearby to our wedding venue. We loved the idea of getting off the property and being able to spend some time together away from all the craziness that is wedding day. Throughout the main event, the Koteen's shooting style lent itself well to snagging candids. They weren't intrusive at all, not hovering over us, and never once taking us out of the moment. My best man referred to Jake as a "photo ninja" as he was just suddenly there, snapping pictures, and moving gracefully from one spot to another. They were diligent in getting the groups that we asked for. We have gotten the first batch of pictures in the form of their blog post a scant nine days after the wedding! As anticipated, the pictures are excellent and it has been so much fun to relive those moments. It was a pleasure to have the Koteens as our photographers and we would recommend them with no hesitation.
---
Fantastic photographers - captured the essence of our wedding!
Reviewed on

9/05/2014
Vanessa R
Jake and Jess truly captured the essence of our day. I initially contacted them because I knew Jess from "a previous life", and she always said what a great photographer Jake was. I looked them up once I was engaged, and set up an initial meeting. My husband and I left... Read More absolutely convinced they were the photographers for our wedding. Sure enough, our photos are magnificent and everyone I show them to remarks about what wonderful photographers we had. The laid back style of Jake and Jess really makes your comfortable, and they really capture the essence of the day. Their detail shots are second-to-none. My jewelry shots truly look like a high fashion magazine spread! Jess handles all the details, and she is perfect at it. She makes sure to know everyone's name, and makes sure you get all the shots you want. She does all the posing, and I can't emphasize how great of a job she does! Jess also shoots some pictures, and they are really all fantastic. Jake has a wonderful, laid-back attitude. He isn't in your face about getting the shot, or ordering you to get in a certain pose. If I were to do it all over again, I would definitely choose j.koteen again! They really captured everything and we have amazing photos to remember our perfect day! Thank you!!
---
Couldn't be happier!
Reviewed on

7/11/2014
Sarah F
My husband and I chose Jake and Jessica for several reasons, and I have to say, it was one of the best choices we made with regards to our wedding. They are a wonderful, kind couple and really help to not only capture the moments, but to make sure your day runs smoothly. Jessica... Read More is very thorough in making sure she knows ahead of time what the bride and groom would like to have captured on film, and Jake is fantastic at bringing those shots to life. Both of them go above and beyond to create the perfect (while still authentic) photos, both posed and candid. They made my entire bridal party/family feel right at home in front of the camera, and you can tell they really love doing what they are doing. The finished photos I have seen thus far are beautiful; I am so thrilled, and very excited to see the rest! Jake and Jessica offer a fantastic wedding package--one of their key highlights for me was that they stay with you for 8 hours. They showed up to my photo sites early to scope the areas out, and they continually set up the perfect shots throughout the entire evening. I would recommend them to anyone without hesitation--they are wonderful, and their photos are gorgeous.
---
Lovely People, Wonderful Photos
Reviewed on

5/21/2014
Olivia R
My husband and I chose Jake and Jessica Koteen to capture our wedding day. We couldn't be happier with the decision. They are lovely people. We worked with them before the wedding day to compile a list of "must have" shots and discuss the styles that appeal to us the most.... Read More They incorporated all of our wants and made suggestions. We opted to have a first look before our ceremony in the interest of having more time with family and friends afterwards. The Koteens went to the first look site in advance, and mapped out where we should meet and take pictures. This made the process move so smoothly! They offered excellent direction and engaged our entire bridal party. Jake had even come prepared with a step stool to capture photos through the branches of a cherry blossom tree. I am thrilled with the results! From the first look, we proceeded to church and then to the reception. I was impressed with their ability to capture the crowd, and the excitement of our celebration without disrupting it. Throughout, they demonstrated great awareness of our the types of photos we wanted to capture and made sure that they took the photo combinations we had requested (for example, I had asked that we get one of just me and my grandfather, and another of my sister with her new husband, among others). The photographer emailed me "sneak peek" photos within a week of the wedding. The rest were made available within the month. Albums are not included in their photo packages, but we work with them in the future to special order one. I cannot say enough good things about this pair!
---
Perfect!!
Reviewed on

10/06/2013
Lisa
Jake and Jessica were fantastic to work with. We booked them after looking at their portfolio posted online and are really glad we did. We interviewed the Koteen's by Skype about 9 months before the wedding and booked them immediately following that conversation. We then... Read More provided additional feedback before the wedding on the types of pictures we wanted and our general preferences. On the day of the wedding, the Koteen's showed up early. They did a great job of guiding us through the photography process without being pushy. They not only let us be ourselves, but encouraged us to relax while they worked with the group to make sure they got the right shots, and quickly. Everybody in our wedding party commented on how great they were to work with. The pictures turned out great, and we will have great memories that will last a lifetime! Highly recommended.
---
Candid photos
Reviewed on

10/20/2012
Dana S
I hired the Koteens because I felt that their work was very authentic - I'm not into artsy wedding photos and it was important to me to capture the true mood of the day. Having two cameras all day was a definite perk. Their prices were reasonable too.
---
Loved these guys
Reviewed on

9/21/2012
Jessica B
I chose Jake and Jessica because we needed a team to manage and photograph our wedding, since it was on the larger side. After searching through 20+ photographers's websites and having a bunch of meetings, I decided they were the perfect choice for our wedding. They were both... Read More very laid back, patient and relaxed, which helped me to relax on my day! They are very responsive and reasonably priced. Just saw a sneak peek of my wedding photos and they are amazing! Thanks to you both!
---
Wedding pics!
Reviewed on

9/04/2012
Leigha H
I met Jake and his wife Jessica while I was searching for wedding photographers I met with them at their house where they showed me all their beautiful pictures and I got to know them better. I ended up loving them and thinking these are people I would actually hangout with they... Read More are so cool! I got so many compliments on my photographers and the way they interacted with our bridal party, I would refer them to anyone! I can not wait to see our pictures but I know with jake and Jessica's talents they will be greatt! :)
---
Fantastic!
Reviewed on

7/24/2012
Cassie D
Jake and Jess make a wonderful team. They are creative and attentive. My husband and I were very pleased with them. We would recommend them to anyone!
---
Jake and Jess are great!
Reviewed on

6/22/2012
Catherine A
Jake and Jess photographed our wedding and engagement shoot. They are a married couple turned business partners. They are incredibly fun and the pictures were exceptional! Their price is very reasonable for the quality and experience in the photographer. I highly recommend... Read More them :)
---
Great work!
Reviewed on

10/07/2011
jennifer s
Jake did a amazing job on our engagement photos and wedding wr could not be happier with out choice to choose him. Outstanding work!!!
---
Jake Koteen
Reviewed on

9/28/2011
Jennifer m
I used Jake Koteen as my wedding photographer. Jake partners with his wife so that there are two photographers on-site at each wedding. They are relatively inexpensive for what you receive in their quote and I loved our pictures. They are very easy to work with and flexible and... Read More really try to capture your wedding vision and engagement photo vision.
---
INCREDIBLE!!!!!!
Reviewed on

7/19/2011
Kristi W
My husband and I could not have picked more amazing wedding photographers. Not only were they extremely personable and fun to work with (they even took the time to learn everyone's names), but they are amazingly creative and had awesome ideas for our group shots. There wasn't a... Read More moment of my wedding where they weren't snapping away, and everytime the thought "I hope someone got a picture of that" popped into my head, I turned around to see Jake and Jess right there capturing it all. Even during their break while they were eating dinner, they spotted me outside with a relative who was smoking a cigar and they both came running out to have me pose with it! It was a full moon on our wedding night and they made sure to grab me and the groom for some shots outside with it before the night ended. They even went around to all of my guests and took family portraits of those who wanted them (my guests were incredibly impressed with this). So many of our family and friends commented on how awesome Jake and Jessica were, and we could not be happier with their service!!!
---
A really great team!!!
Reviewed on

5/31/2011
Sandra C
Jake and Jessica were such a pleasure to deal with. We're anxiously waiting to see our photos but am optimistic based on their other work they will be great. (I'll try to update this review when we get them (and I did, keep reading)) They make a great team, were so nice to... Read More all of our guests and really put us at ease. Neither of us are terribly fond of having our photos taken but they made it easy, comfortable and even a lot of fun…go figure. You feel that they really care about making this special for you. When we first met with them we took an instant like to them. Personally they are just a great couple and Jake is clearly extremely talented. Jessica says she's not a photographer, but the huge camera she's walking around with suggests otherwise. We were drawn to their work because we wanted something more creative than the standard wedding photography. Jake's work is both candid and extremely professional which is what we wanted. We needed some of the "formal" wedding photos, which he also did, but we mostly wanted the "spirit" of the festivities captured. The package Jake offers includes an engagement photo session which we opted to use after the wedding instead as we didn't really need formal engagement photos. After getting to know us a bit Jake and Jessica came up with some fun ideas for our photo shoot that is creative, fun and totally suited to our personalities. When you're looking at photographers definitely contact them. You'll be impressed and glad you did. UPDATE: I just saw the edited photos on their blog! If I could give them 10 stars for every rating I would! Love, love, love the photos! Awesome job!!
---
Awesome Photographer
Reviewed on

4/26/2011
Kristin C
I used Jake as my photographer on my wedding day and he was amazing. He captured every photo I wanted and many more. He also did our engagement photos and traveled to NYC, which was awesome. I can not say enough on how professional he was and his work. He has a great eye and... Read More captures great moments. He is very creative and picked an amazing place to do our wedding photos. We received our photos back very soon for both our engagement and wedding pictures. Jake is a great photographer and I feel so lucky to have had him do our engagement and wedding photos.
---
Worth every penny...
Reviewed on

7/01/2010
Jessica C
My husband and I just recently got married at Tower Ridge Country Club in Simsbury, CT and Jake was our photographer. It is so hard to put into words how wonderful it was to work with Jake...he was extremely easy going...not once did he 'direct' people where to go and he was... Read More very professional. When we first met him to do our engagement shot he said to us that we wouldn't even notice he was there during the ceremony and reception...and we never did. He took the most amazing pictures which we have gone over many times and each time I find a new aspect that I love. Everyone in the bridal party loved working with him as he made it such a breeze. My husband and I would HIGHLY recommend Jake to anyone who is looking for photographer. Check out his website...we are on his Blog as "A Hole in One Wedding". www.jakekoteen.com
---
Meet The Owner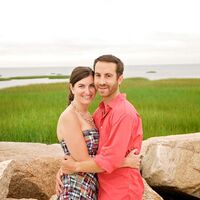 Jake & Jessica
We are a husband and wife duo, and we love our job. We have been together for 15 years and business partners for 8 years. We have enjoyed all the couples we have met and photographed. It is such fun to be apart of your happiest day and witness the beginning of your lives together.