Home

Joan Brochman Photography LLC
About this Vendor
Fine Art Wedding Photography + Lifestyle Portr
I'm a fine art wedding, portrait and lifestyle photographer. I hold an Associate of Science degree in Photography. I capture your wedding day as it unfolds, with a photojournalistic style that is unobtrusive, fun, fresh, relaxed and creative. Wedding photography is our passion - We capture the details, the sweet moments and the love between our couples. Let's Chat!! 651-438-2742 [email protected]
Details
Artistic, Classic, Documentary, Lifestyle, Modern, Vintage
Bridal Portraits, Day After Session, Engagement
Online Proofing, Digital Files, Printed Enlargements, Printed Proofs, Wedding Albums, Photo, Social Media Sharing






Contact Info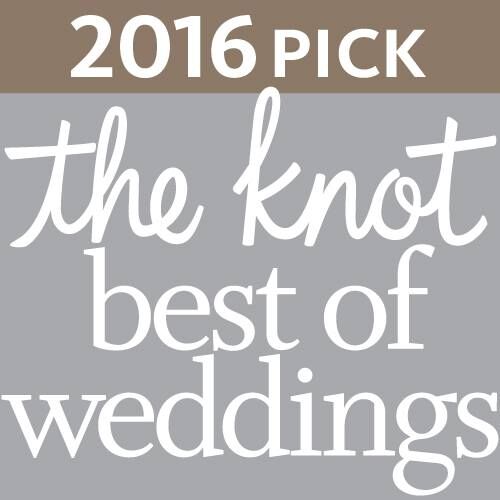 Reviewed on

10/31/2016
Joan was our wedding and engagement photographer - she was WONDERFUL! We plan to use her as our family/baby photographer too. Our photos turned out better then we ever could imagine! The attention the detail was spectacular and her personality clicks with everyone - that is the... Read More cherry on top! I will continue to refer friends and family to her forever. She will do anything to get that perfect photo - nothing stops her! Thank you Joan for capturing our amazing day with photos that will last a life time.
---
Reviewed on

10/28/2016
Amy P
From our initial meeting with Joan to review our wedding plans, to our engagement photos and ultimately our big day, Joan was more than our photographer, we really feel that we made a trusted friend and were so excited to work with her ; we were confident from day one and were... Read More not disappointed! Joan was incredibly patient and flexible in her style, she quickly put us at ease during the engagement session to get us laughing. The day of the wedding she had every detail down from what we discussed in our final planning session, I was made to feel I had nothing to worry about. Joan spent the pre-ceremony time with me and the photos she captured of the Bridal party, my mom, the little things going on around me, the spontaneous moments, a glance - they were simply amazing. I look back at these a year later and I'm beyond appreciative of Joan's extremely talented eye for everything that this day represents and capturing it in such a magical way. Our family photos after the ceremony were full of laughter and she had so many creative groupings of family members that we loved. At our reception, some of my most beloved photos were of family and friends that traveled from afar yet it seems no one attending was left out! The candid shots and managing to document our entire day, even when we weren't looking, is such a treasure to us. You will not be disappointed in trusting Joan and you'll be sure to make a friend.
---
Reviewed on

11/07/2017
Teisha S
Amazing to work with! We loved our pictures! She knew good locations to take photos at and made herself available to work with our schedule.
---
Reviewed on

10/31/2017
Joan did a wonderful job on our wedding photos! Definitely will be using her for future photos and recommend!
---
Reviewed on

10/31/2017
Jessica S
Wonderful photographer, don't think there is anyone else out there that could have done better. Very good at her craft, fun to work with, and very talented. Thank you!
---
Reviewed on

10/31/2017
Sally H
Joan had done our engagement and wedding photos. She was extremely professional but still very fun to work with. She knew exactly what we wanted and never disappointed. She makes me wish I could do it all over again just to have more breath taking photos
---
Reviewed on

10/31/2017
Amazing photographer, fun loving. can really tell she enjoys her job by how involved she gets and how excited she is to be doing this. Her photos are breath taking, and they always bring a tear to my eye. I don't think anyone could have captured my wedding day as well as she... Read More did!
---
Reviewed on

10/31/2017
Kevin R
Our wedding was wonderful! Having Joan there to photograph our day was the best decision we made. Highly recommend Joan Brochman Photography!
---
Reviewed on

10/31/2017
Joselyn F
Joan Brochman Photography came highly recommended to me by a friend. We are so glad we chose Joan because she did a wonderful job. The photos are amazing and she made the day even better. I would also recommend having Joan Brochman photography for your wedding day.
---
Reviewed on

10/31/2017
alex s
Our wedding was a wonderful experience, It was made even better with Joan Brochman Photography. Our photos turned out great, we would not change a thing. Thank you joan
---
Reviewed on

10/17/2017
Kaylee B
I worked with Joan and Mindy the day of our wedding. As a team they did a phenomenal job together. I loved all the amazing detail photos Mindy captured. Joan is extremely detail orientated, so she will make sure your photos will turn out stunning. I would highly recommend Joan... Read More she did an amazing job and is highly professional. She is also by far one of the most reasonable photographers I found and she offers great professional experience.
---
Reviewed on

10/06/2017
Jaime A
Even with rain on our day, Joan made our day perfect! She make sure you look good and gives you a wide variety of shots. Bonus: She is super fun and makes taking pictures not awkward!!
---
Reviewed on

8/15/2017
Dayna J
We knew pretty early on in our engagement that we wanted to work with Joan - we had seen her work at another wedding and worked with her for family pictures - and we were not disappointed. She made our engagement session so fun and easy, I knew the wedding day pictures wouldn't... Read More be a concern. The day of our wedding, Joan and her second shooter helped keep us on track with timing and made everyone feel comfortable. There were several pictures that I didn't even know were taken, and so many candid pictures of our guests; it was so great to see all the fun and love that they captured. We couldn't be happier with our pictures and the time we spent with Joan!
---
Reviewed on

2/16/2017
Kelly R
SHE IS AMAZING!! Joan has done our engagement and wedding photos. She's great to work with. We felt so comfortable around her. The wedding photos were above and beyond our expectations. She knows just where to tell you to stand, and just what to do! She is good about mixing... Read More staged poses with candid shots! Would truly recommend Joan to anyone!
---
Reviewed on

1/24/2017
Joan and her team were perfectly on time, and I knew from prior meetings leading up to the big day that I did not even need to worry about it. Her and her assistant did a great job capturing moments as they happened and making sure to get all of the "list" photos taken care... Read More of. From the moment they arrived on site, until when they said their good byes, they were full of energy and really showed that they cared about how the photos turned out.
---
Reviewed on

10/31/2016
Samantha W
It was a perfect experience having Joan do our wedding. She was fun to work with and I could tell she truly cared about our day and our pictures. Our pictures turned out amazing, it's had to pick what to print. We will enjoy our pictures for the rest of our lives. Thank you... Read More Joan
---
Reviewed on

10/30/2016
Kelsea S
Joan was really great to work with. She made it very comfortable, since me and my husband have never had photos done by a professional. She also was very flexible, since the planner put down the wrong time for photos but she came when we said we wanted her there. Overall it was... Read More a great experience and our photos turned out wonderful.
---
Reviewed on

10/28/2016
Michelle S
Joan did an awesome job photographing our wedding. She made us feel so relaxed and comfortable! We blended families and she was able to get some heartwarming and memorable shots of our family, even with our 4 children under the age of 5! Our day was documented perfectly.
---
Reviewed on

10/22/2016
Megan M
Joan was amazing to work with! She is affordable and makes you amazing wedding date cookies! The pictures turned out amazing! You even get a little book with a wedding picture on it to store your engagement and wedding picture flash drives.
---
Reviewed on

10/16/2016
Meghan M
I absolutely loved working with Joan! We met on several occasions leading up to our wedding day, and I enjoyed every single meeting. Joan is fun and professional to work with and made our day fun and easy. I booked Joan after looking over her website, without even meeting in... Read More person first. She has exceeded my expectations. I highly recommend Joan to any bride, and I can't wait to see all of our pictures!
---
Reviewed on

10/13/2016
Alicea M
Great experience with her!!! I didn't really know what I wanted to be honest and who all I needed in pictures and she was so kind and helpful when it came to planning the photos. I also had to go to the bathroom really badly in the middle of our photo shoot and she made sure I... Read More found a restroom quickly :)
---
Reviewed on

10/13/2016
Danielle F
Joan was our photographer for our engagement and wedding pictures. Right from the start we knew we had picked the right photographer for us. My husband was not comfortable with the idea of a photographer but Joan made the experience relaxed and fun for him as well. Joan and her... Read More assistant were very efficient the day of the wedding. They let us make last minute picture requests, and made sure we got all the shots on our list. The picture time went so fast, and it was fun for everyone. When we got the pictures back there were so many that I loved, and I still have not decided what ones I want to hang up. The price was also very reasonable compared to other photographers I researched. We will definitely be seeking her services in the future!!
---
Reviewed on

9/08/2016
Angela N
Joan is amazing! She did a fantastic job! She is so personable and has her stuff together! She clearly has lots of experience! Loved her!
---
Reviewed on

6/07/2016
Alysha C
Joan is amazing! She has such a wonderful personality but really knows how to command a crowd to get a group of drinking adults organized for perfect photos. I was in total awe of our engagement photos and can't wait to see the ones from our wedding!
---
Great!
Reviewed on

10/29/2015
Joan is a great communicator, which is a very important quality of a wedding photographer. She's open to ideas and gives professional input. She has an eye for capturing the small details as well as big, important things. We are extremely happy with our wedding photos that... Read More Joan had ready within a month! I would recommend Joan Brochman. As a general suggestion to future newlyweds, try to designate a family member or personal attendant (or 2nd photographer) to help with organizing and fetching bridal party, family, and friends.
---
Meet The Owner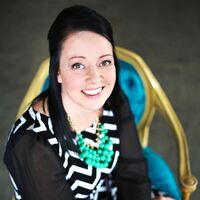 Joan Brochman
I love weddings, engagements, and people!   I'm slightly obsessed with details! I'm a fine art wedding, portrait and lifestyle photographer. I hold an Associate of Science degree in Photography. I capture your wedding day as it unfolds, with a photojournalistic style that is unobtrusive, fun, fresh, relaxed and creative. Wedding photography is our passion - We capture the details, the sweet moments and the love between our couples. Let's Chat!! 651-438-2742 [email protected]