Home

Joan Brochman Photography LLC
About this Vendor
Fine Art Wedding Photography + Lifestyle Portr
I'm a fine art wedding, portrait and lifestyle photographer. I capture your wedding day as it unfolds, with a photojournalistic style that is unobtrusive, fun, relaxed and creative. Let's Chat!! 651-438-2742 [email protected]
Details
Contact Info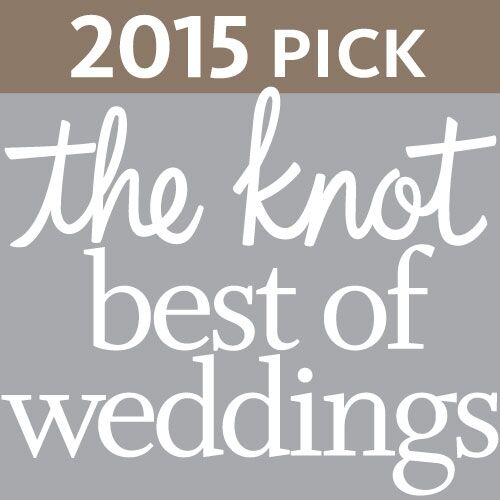 5240-190th. Street East, Hastings, MN
An asset to anyone's wedding!
Reviewed on

9/17/2013
Mike W
My biggest issue with looking for a photographer was you can look at their website and see dozens of great pictures, but how many millions of pictures did they take to get those? A photographer is a bit of a leap of faith because you don't see the product until after the wedding, so you need to trust them and their ability. We decided to meet Joan and immediately felt comfortable with her and her down to earth quirkiness. While she was fun to work with she never came off as unprofessional. She listened to our thoughts and wants, came prepared and paid attention to details. I would have been happy with 10 or 15 really excellent photos, excellent like blow them up and put them on your wall. What we ended up with was probably 300 pictures that are truly amazing and deserve their own frame. My wife and I are having an issue deciding which photos to print, there are too many good ones! Joan and her associate really did an amazing job, after the ceremony started she was completely invisible, I didn't see her again until the end of the night when she said goodnight, but her photos showed she was hard at work! Thanks again Joan!
---
Joan Brochman was the easiest decision of my wedding...
Reviewed on

9/09/2013
Lauren B
Joan Brochman was the easiest and best decision of my wedding. When my now husband and I met Joan we knew almost immediately that we would be selecting her to be our photographer. Joan was kind, understanding and knowledgable. As a Bride, she was a breath of fresh air during an extremely stressful time. I remember our initial 'meet and greet' meeting that took 2 hours because Joan just let me vent about all the things no one else seemed to care about. She didn't ask to leave or look at her watch once. She has an authenticity that is rare in wedding vendors. I am not comfortable being photographed (My senior pictures were a disaster) but with Joan it felt like I was taking pictures with my best friend. She brings a lighthearted and fun energy with her everywhere that she goes. The day of our engagements it was hot and sticky and I remember thinking that my clothes were sticking to me and that these photos were going to look like I was melting. I was proudly proven wrong. She has an eye for beauty in the things that the rest of the world overlooks. Joan is an artist, plain and simple. During our engagement photo shoot she actually captured some of my husbands rare genuine smiles and I love that. I felt as though she captured these rare, romantic moments between me and my husband. I never felt like she was simply 'taking photos'. She was creating something memorable and timeless that is displayed in multiple places around my home. We drove around all day stopping in places that caught Joan's eye and taking the most amazing pictures. She never put us on a timeline, she knew how important it was to us and never made us feel rushed. Our wedding day we got hit by a surprise snow storm. Joan took everything in stride and encouraged me to take photos outside in difficult places so that i could capture such a memorable amazing day. Joan ended up crawling over snow banks and standing on a precarious pond to get some amazing shots. Throughout our wedding ceremony I didn't see Joan once but she took so many beautiful photos it was as though she was right there in the moment. She didn't stop taking pictures until we were kicked out of the chapel and headed to the reception. When I got there she was hard at work taking pictures of every simple thing so I could remember every piece (Trust me you will want this, it is the fastest day of your life). She also managed to capture the personalities of all my family members which was a fun keepsake. Joan even went and took a photo in our photo booth we had in the lobby of our reception. During the reception Joan was the one who grabbed me water because I had to talk to so many people that I wasn't able to make it to the bar. When we popped our first bottle of champagne into the snowy parking lot, Joan went and found the cork for us so we could keep it as a forever keepsake. In many candid conversations between my husband and I since our wedding we discuss the things we would change or do differently now that we have gotten married once. Every time Joan is the thing that we keep exactly the same. If you are looking for someone who respects and love the sanctity of your wedding day as much as you, choose Brochman photography. I cannot recommend her any more highly, she was simply amazing. Without a doubt you couldn't pick a single better person or photographer.
---
Pleasure to work with
Reviewed on

9/09/2012
Melany K
Very personable, easy to work with, pays attention to what you want and delivers. I would highly reccommend Joan to anyone looking for a photographer to document their special event.
---
Amazing experience!
Reviewed on

2/22/2015
Dani P
We found Joan through reviews on the knot. When we contacted her she was always prompt with a response. She made us feel comfortable and confident in her work throughout the entire experience. The engagement pictures were so much fun to take. She listened to our ideas and was very flexible and professional. We met with her again before the wedding and discussed the pictures we wanted to get. She was open to our ideas, but also told us to be realistic about the shots we would be able to catch due to the lighting and time of year the pictures would be taken. When the pictures came back to us they were STUNNING!!! She took a great mixture of shots, (bridal party/ family/ guests/ decorations) which was a great representation of our special day. When we had some set backs with timing she was calm and helped us still get the shots we needed. We would absolutely recommend Joan Brochman Photography. The professionalism, quality of pictures and value we experienced helped make our wedding an overwhelming success!
---
Satisfied Couple!
Reviewed on

2/17/2015
Amanda S
Choosing Joan as our wedding photographer was one of the best decisions my husband and I made while planning our wedding! Immediately after out initial consultations we knew she was the one we wanted to capture our special day. Our engagement photos turned out amazing, and we could not have asked for better wedding pictures! Joan was so fun to work with, and did an amazing job capturing so many candid moments between my husband and I. If you are looking for a professional, talented, energetic, and creative photographer, Joan is your gal!
---
One of our favorite parts of our wedding day!
Reviewed on

10/23/2014
Tracey M
Joan is amazing! She worked with us for our engagement photos and our wedding photos, and we could not have asked for a better experience. She was very professional and we could tell she knew what she was doing. She was so helpful throughout the day - she went above and beyond just taking photos!! She's not afraid to get dirty or do whatever it takes to get the best shot. I never for a second worried that we wouldn't have great pictures. If you're looking for a knowledgeable and friendly photographer who takes amazing photos, Joan is the one you want!!
---
Most Personable, and FUN Photographer Out THere
Reviewed on

10/07/2014
jessica n
Joan was amazing. From the first email and all the way through the wedding planning i knew I had made the right decision for a photographer! She is super personable and is great at listening to what you want and dont want and did an awesome job helping make your dream truly a dream. She truly is a people person and i would reccomend her to anyone looking for a photographer who truly cares about your wants and needs to make your day extra special! She was so amazing that more than one of my unmarried bridesmaids told me that if they ever got married they were going to try and hire Joan. I would recommend joan to anyone she truly is one of a kind. i cant wait to work with her again in the future!!!
---
Joan is postivitly amazing!
Reviewed on

10/04/2014
Kiana M
My husband, Tyler and I used Joan for our engagement and wedding photos! She showed incredible creativity in venue, poses, and attention to detail. Joan was so involved in every photo she took for us; suggesting new ideas and making jokes along the way. Our engagement session was beautiful and we received so many compliments on our photos. Our wedding was also spectacular and the work was flawless. Joan not only is a talented photographer but also just a great person to be around. Her kindness and love for her job reflects in your photos as her smile is contagious. 10/10 would suggest her to ANYONE who would ask and I brag about her work every chance I get. Her photos will forever be an amazing keepsake I get to keep in my home and see for years to come, and I couldn't be more grateful! The Ress family will continue to go to Joan Brochman for our photography needs as the every experience with her thus far has been more than satisfying!
---
She is AWESOME!!
Reviewed on

10/01/2014
Melissa O
We cannot say enough good things about Joan! We clicked almost immediately, and she was helpful, creative, and thoughtful in her approach with us. She took our engagement photos and our wedding photos, and I cannot imagine anyone else doing them for us. We highly recommend her!!
---
Would love to work with Joan again!
Reviewed on

9/25/2014
Sarah W
Our elopement was short, and sweet, but most of all it was last minute! Joan went out of her way to make sure she could be there for us on our special day, even finding a location for us that fit what we were looking for exactly! She really paid attention to every detail that was important to us from the rings, the shoes, and right down to my husbands military uniform. It was a day that was freezing outside, but Joan was able to joke with us and really keep us going through everything. Even our two older children loved her! She made it look effortless working with a group of people all with different ages and personalities. She is so very easy to work with (even if we were not!) We now have beautiful photographs to keep forever. I'm hoping she will work with us for family pictures too!
---
Joan
Reviewed on

9/20/2014
Kelli N
We had our wedding back in June and Joan did as amazing job. We got rained out on our wedding day so at the last minute Joan had to change everything and find new places to take pictures and we loved them! She is so easy and laid back to work with which is what we both wanted. She makes it not feel so awkward posing for pictures. I would definitley recommend hiring her!
---
Joan was the best wedding photographer!
Reviewed on

9/03/2014
Abby L
We absolutely loved working with Joan for our wedding day! we desperately tried to stay on a budget and she was the best bang for your buck for sure!. She was very thoughtful, thinking of every possible memory we would want a picture taken of. We spent a lot of time taking pictures, and when the wedding party needed a break she just kept going! she worked so hard for us. We couldn't be happier with the beautiful pictures we received, we seriously did not have a single bad picture! We look forward to working with her again when we have our children, she was the best!
---
Joan was great!
Reviewed on

8/02/2014
Karen K
Joan was really great about getting in touch with you for wedding day planning and asking what kind of shots you wanted for your big day. She did such a great job with candid shots also of guests at the reception and the bridal party. She was great at getting shots of the details of my dress and my bridal party.
---
Awesome Job!
Reviewed on

7/31/2014
Melisa B
I absolutely loved Joan as our photographer! From the first day we met, she wanted to know everything about my then fiance and myself, how we met, how he proposed, what we liked to do as a couple, and what we expected for our wedding day. She made our engagement picture session fun and enjoyable, and helped us encorporate our dog as well! She was on top of everything for the big day, with a time line and a list of shots that we absolutely had to have! She was great with our wedding party and family. I also loved the fact that she brought a second photographer for the wedding day. We loved how the pictures turned out, and would recommend Joan to any body for their wedding day!
---
Very Professional
Reviewed on

2/24/2014
Joan went above and beyond for my daughter and her husband. With myself being a wedding photographer, I had certain looks I wanted for my daughter and Brochman Photography nailed it. I would recommend her to anyone. She was fun and put up with a wedding party of 16 people. We love our portraits and will have them for a ever to cherish. Thanks so much Joan!
---
Winter Wedding
Reviewed on

2/04/2014
Brenda D
Joan was AMAZING! She was referred to us by a friend so we knew she did awesome work. I had a vision of what our winter wedding would look like and the photos I wanted captured. She blew our expectations out of the water! She is easy to work with, responsive and a total advocate for helping make the bride and grooms vision come true. We couldn't be more happy with how our big day was captured!!!
---
Engagement & Wedding Photography
Reviewed on

10/07/2013
Jennifer K
Joan did a fantastic job with our engagement pictures & was willing to drive out of her way to the location we requested! Everyone was very impressed with how nice our engagement pictures turned out! We did have a hick-up with our wedding day photography schedule, but she made sure we were taken care of & made it up to us! Thank you for taking good care of us & for the wonderful pictures!
---
Great Photographer
Reviewed on

10/03/2013
Kyle S
I'm not one to take pictures or one to like having my picture taken. Joan was fun and made it easy. When you're getting your picture taken all day for your wedding it can get long, but she was creative and took our ideas as well. I would highly recommend Joan to anyone!
---
You will be so glad you chose Joan!
Reviewed on

9/24/2013
Jenny S
Our photos are stunning. Joan captured all of the most meaningful moments. Most importantly Joan was absolutely amazing at being flexible. The photos were absolutely amazing and she got shots of everything we wanted and more. Which was pretty amazing considering we had so many setbacks the day of, from hair and makeup running long, to my brother and SIL's flight being delayed and landing 30 minutes before the ceremony, to the MOH getting sick after the ceremony. These were all the makings for missing out on a lot of photo opportunities but Joan was absolutely amazing at making the best use of the time to ensure that we got all the photos we wanted. She was also very kind about letting us know when her time was up so that we could make sure all the important reception moments happened while she was still there. The photos are one of the only things from your wedding that you will keep forever and I can assure you that you will be extremely happy with Joan.
---
The BEST Decision !!!
Reviewed on

9/23/2013
Ami B
Joan was the best decision we could have gone with for our pictures. I personally feel this is one department that should be the most important, as you will have these for the rest of your lives together and why not go with the BEST!!! Joan was fun and very easy to work with. We still use her for our family pictures! Thank you so much Joan!!
---
Amazing photographer!
Reviewed on

9/21/2013
Sekina R
Joan did both our engagement and wedding day photos. She made us feel comfortable with everything we did and made sure we had fun as well. Joan is very easy to talk to and is always available for answering any questions at anytime. She even went out of her way to meet me in person before the wedding to help come up with the perfect picture schedule for our wedding day. All of our photos turned out amazing and we couldn't have asked for a better person to be apart of our special day.
---
Awesome Photographer!
Reviewed on

9/19/2013
Cassi B
Joan has known my family for a very long time. She did my Dad and Step-mom's wedding as well as mine. Joan is very fun to work with, she is creative and willing to try anything! Our pictures turned out amazing, we were very happy that we had Joan capture all the special moments on our very special day! I would recommend Joan to anyone and everyone, which I have! Not only did she take beautiful engagement and wedding pictures for us, she takes things to the next level with personalized gifts and notes. You couldn't ask for anyone else who cared just as much about your day as you do and for that person to be the one capturing it,is priceless. I think planning for photos for your wedding day are the most important thing when planning a wedding and I'm glad I had Joan to capture mine! Thanks Joan!!
---
Excellent Choice!
Reviewed on

8/31/2013
Marin A
Joan did an amazing job! It was fun and not stressful to meet with her and plan out the photos. She comes prepared with upfront prices as well as a possible plan for wedding pics. She takes basic photos unless you specify different location and poses you want. I didn't have enough time to be creative and think of cute things I wanted for pictures, which I regret. But she did a fantastic job! Highly recommended!
---
Excellent photographer
Reviewed on

8/06/2013
Erin A
Joan was truly wonderful to work with. In addition to being a fun, easy-going person to be around, she is extremely talented and did such a great job with our wedding photos. My family couldn't believe how well she captured the day, and I have received more compliments than I can count on how well the pictures turned out. She and her assistant photographer were so considerate and discreet--many family members commented that they didn't even notice her as she was snapping pictures. I would recommend Joan to anyone looking to have a well-documented special occasion.
---
December 29th Wedding
Reviewed on

3/02/2013
Emily W
Joan captured so many special moments on our Wedding Day! She is very thoughtful, organized, and accommodating. All of her packages are extremely reasonable and her photos are of the highest quality. We couldn't have asked for a better photographer :) Thank you again Joan!
---
Send Message