Home

Johnnie's Sweet Creations
Details

Contact Info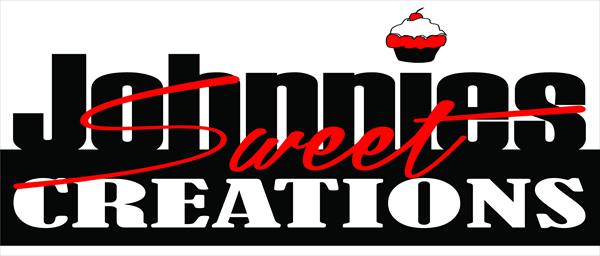 Reviewed on

6/11/2016
James F
We had our wedding earlier this month, and the cakes delivered were great. We had both a main "Bridal" cake and a Groom's cake and the guests found them to be both wonderfully decorated and delicious. They also delivered the cake right at the time we requested without problems.
---
Reviewed on

2/14/2016
The prices the staff and the Cakes, cinnamon Rolls and don't forget the bread. And if you are Diabetic don't worry they have you covered. DELICIOUS!! lots to choose from a great variety.
---
OMG YUM!!!
Reviewed on

8/21/2015
Danielle P
This place was so awesome! I got both the bride and groom cake here! They helped me through the design of both and they looked perfect! Also, their cake is seriously delicious! I looked forward to getting to eat the cake everyday up to the wedding! There price is better than... Read More many others and their cake tasted the best! Get your cake here! :)
---
Reviewed on

8/07/2015
Shelby P
The cake looked pretty, but all they had to do was make straight up and down icing. The groomsmen cake was Pistol Pete, and it looked spot on. The cake also tasted good….They have one MAJOR flaw though. Their customer service in the wedding area is extremely lacking!!! At the... Read More tasting, the lady we met with just plopped the cake down in front of us and just stared at us, waiting for us to say something. She wanted me to pick a picture and they would do that. I did not like just one picture. I kind of wanted helped designing it, but she was useless. She did not explain anything to us. Fortunately, I had read up on them before hand and knew what to expect. My fiancé (at the time), went ahead and paid the deposit….I was not happy about it at the time. They did have the best Pistol Pete cake around though. Also, make sure they get your picture. They do not seem to have good communication, because one person told me they got it. Later I got a call asking if I had sent one. My florist was going to do the cake design for me (which he fell through on), so I asked the guy who delivered it if he could (who was the owner), and he told me he doesn't do that. I had everything there for hi m to do it, but I cannot dock him for that. I did tell them that they didn't need to worry about that. Also, the way they price it is weird. They did not ever give me a total. They said its $___ amount plus tax, and the deposit is $50 plus tax. Why not just say it costs $____ and that there is a $50 deposit. Reason for three stars is the bad customer service.
---
Owner Hung Up On Me
Reviewed on

6/26/2014
Sara H
Yeah, read this review before you go there. I ordered my wedding cake from Johnnies one year ago this Sunday.Our first meeting was terrible, so we called. A manager agreed to personally do our consultation and it was an excellent experience so we went ahead and booked. At the... Read More time of the booking we were told that we did not need to purchase a topper to be set aside because in a year they would remake my wedding cake for me. How awesome is that? Yeah, too good to be true. I called them today to order my replica and was informed that the pricing would be $10. Eh, I thought it was free based off the impression from the consult but it's $10 but that's ok I guess. I send them a picture of my cake as they requested, and call to confirm flavors. I am then informed that the design I had on my cake was too detailed (It was a scripture written around it) and that my cake would cost $20. WHAT?! That can't be right. So I then speak to a manager, who informs me that it is in fact correct and it will cost $20. So I then speak to the Owner, Bruce, who when answering the phone barely lets me get my name out before he goes on to tell me his manager told him everything, my cake is going to cost $20 and where else could I get that good of a price? My point isn't that it's a price, my point is that it was suppose to be free and now a simple 6' cake is costing me $20! The conversation ended with me upset, informing him I had recommended Johnnies cakes to everyone I knew but they would no longer be getting my recommendations and in fact I would be writing reviews of my experience. His words to follow were along the lines of, you will go write bad reviews over $20?! Followed by him hanging up on me. They may have good cakes, but spend your money elsewhere! THEY DO NOT ACT LIKE THEY CARE ABOUT THEIR CUSTOMERS!
---
Delicious and beautiful, but service could be better
Reviewed on

6/13/2014
Audrey M
The only reason that I can't give this bakery 5 stars overall is because of their "wedding consultant." The bakers themselves are excellent; the cake tasted and looked good, and was delivered on time. However, I almost walked out of the initial consultation because the... Read More consultant seemed so uninterested in volunteering any information or helping me in any way. She was able to answer most of my questions, or ask someone else in order to find out, but I had to ask about EVERYTHING because no information was volunteered, and I did not feel that my business was appreciated. All that being said, I did have to call and make some changes to the order later, and she was able to get all of that information recorded appropriately, so everything came out right in the end. Overall, this is a very good business, but their consultants either need more training, or need to just care a little more.
---
Beautiful and Delicious Cake
Reviewed on

4/07/2014
Amy S
The team at Johnnie's was very helpful during our meeting and let us try all types of cake. We were only there for about 45 minutes and had our wedding and groom cake picked out. The cakes were delivered on time and looked absolutely gorgeous! They tasted great too! Our guest... Read More loved the cakes! One of the best parts of Johnnie's is that on our year anniversary, they will recreate the top layer for us for only $10! We had a great experience at Johnnie's Bakery!
---
Cake
Reviewed on

2/26/2014
Monique N
Great
---
Wonderful!
Reviewed on

1/29/2014
Brooke W
When we started planning our wedding, I knew we would get our cakes from Johnnie's. Everything I've ordered from there in the past has been excellent, and our wedding cakes were no exception. We told the baker our vision, and the cakes arrived to the wedding exactly how we... Read More pictured them. Also, they were the most delicious tasting cakes I've ever enjoyed. Thanks, Johnnie's Sweet Creations!
---
Delicious
Reviewed on

10/24/2013
Erica S
This cake was awesome! We had white cake with cream cheese frosting and a few fondant accents. It tasted and looked great! I personally thought it was a tad pricey, but I don't really have anything to compare costs to. Would definitely recommend.
---
Quality and Value at Johnnie's in OKC
Reviewed on

7/30/2013
Paige W
I ordered my wedding cake and sheet cakes from Johnnie's. I came in with a clear idea of what I wanted, and our consultant listened to us diligently. Luckily, they already had a cake that was similar to what I wanted, but some of the details were different than what I had in my... Read More head. But it was no problem--I was able to customize details like colors and style without any upcharge in price. Our consultant talked us through the details and made sure we were all on the same page as far as the price of the cake was concerned. The cake itself was absolutely beautiful. The cherry blossom flowers were not made of fondant like many bakeries use these days, but they were made of butter cream icing, and they looked even better and more realistic than they would have with fondant (and they didn't cost as much as fondant would have!). The taste was also superb--it had the traditional wedding cake taste, but the cream cheese icing on the outside really made it an excellent quality cake. And we got all of this--a three-tiered, square wedding cake with cream cheese icing and cherry blossom flowers that served 180 people, plus two sheet cakes that served 40 each, all for less than $500. When we weighed our options with other vendors, another place wanted $800-900 for just the wedding cake, and we didn't even get to see what it would look like (they were also going to use fondant, which is what made it so expensive). Johnnie's went above and beyond for us, and I would recommend them to anyone with a low budget who wants a great-tasting and good-looking wedding cake.
---
Attention to Detail
Reviewed on

7/25/2013
T W
I was pleased at how the cake tasted however I was disappointed about a couple of things. I had to call several time to verify if they received the picture with instructions for my grooms cake...each time I called the person would confirm the picture was received. I called a... Read More couple of days before my wedding and they claim they couldn't find order at all and they would have to call me back. They called back later that day to say they found my order that was completely paid for. I called one final time the day before the wedding to confirm they received the pic with instructions. They did have the picture so I thought I would read over the instructions about what goes on the cake even though I had gone over this previously with the person that took my order in person and over the phone several times. Their response was well if you want these designs then your cake wont be delivered at the scheduled time it will be an hour later. Even though I was disappointed I agreed. I took all the things I was supposed to supply for my wedding cake months before my wedding day again with instructions and simply left my cell number in case they had any questions or ran out of anything. After all this I get to my wedding day and looked at my wedding cake and was immediately disappointed my cake looked unfinished....the cake topper I supplied was left off the cake. If that was not bad enough I went to the bakery to let them know I was disappointed and all they offered was a $25.00 gift certificate....I spent almost $900 and all they offered was 25.00.....completely disappointed.
---
delicious cake!
Reviewed on

6/25/2013
Taylor P
Great service, delicious cake, and good price! The only thing I didn't like was that they took the cake boxes with them so we had to get really creative with taking the leftover cake home.
---
Yummy cake for a good price
Reviewed on

6/22/2013
Macy M
I had a very formal wedding with many people and expensive taste. Johnnies did my cake and it was the best cake anyone had ever had is what they all told me! Everyone said it was the best and most beautiful cake. I agree! Guests love to see that at a wedding. Very good and I... Read More suggest everyone going here!
---
Great!
Reviewed on

6/19/2013
Katelynn F
Cake was beautiful and delicious. Very greatly priced compared to other vendors in the area.
---
Best cakes!!
Reviewed on

4/23/2013
Kathryn B
I love Johnnie's Sweet Creations! We use them for EVERYTHING that we do! Our Wedding cake and Groom's cookie cake was amazing and just like we wanted them! They taste so good and last a long time!! Very pleased with them!
---
Cakes
Reviewed on

11/10/2012
Sarah R
So perfect
---
Delicious and affordable!!
Reviewed on

8/28/2012
Leigh Ann S
The cakes from Johnnie's were FANTASTIC! They were moist and tasty. We really enjoyed the staff and how easily they would work with our specifications. It was one of the easiest vendors we worked with. Both cakes totaled less than $700.
---
Yummy wedding cake
Reviewed on

7/01/2012
Nikki S
Our cakes were perfect! Both the wedding cake and grooms cake turned out amazing! It was exactly like we had discussed and both were super yummy. I highly recommend Johnnie's! They won't disappoint you!
---
Very affordable
Reviewed on

6/07/2012
Madelaine T
This place was great! Gave me exactly the cake design I wanted and had a great price.
---
Perfect cake
Reviewed on

3/21/2012
Lynsey B
Cake was beautiful and tasted amazing!
---
Tastes Great!
Reviewed on

3/08/2012
Jessica M
Johnnies offers a cake tasting at no additional charge, which was a major plus since we struggled finding a bakery that offered such. Why would you buy a wedding cake without knowing what it was going to taste like? Thoroughly enjoyed the tasting as we were able to choose... Read More multiple flavors and fillings. The cakes arrived on time and were done nicely. Best of all, everyone raved about the moist cake with the wonderful buttercream icing! My mouth is watering thinking about it! Great quality at a great price!
---
Price great and cake was just as ordered
Reviewed on

2/16/2012
Brenda L
Johnnie's did not do anything over-the-top to make them stand out and refused to make fondant cake toppers for us. However, the cake looked just as we had hoped was delivered on time and in one piece. It was beautiful and the price was great compared to other local vendors.... Read More Just as during the taste test, the bride and groom's cakes were delicious! (wedding cake flavored with cream cheese icing and red velvet with cream cheese icing.) But, if you want anything too detailed or different, anything particularly creative, this may not be your place.
---
Our Wedding and Grooms cake
Reviewed on

1/12/2012
Sarah T
Our wedding cake was absolutely beautiful and exactly what I had envisioned! Our grooms cake was such a huge hit there was nothing left of it by the end of the night! Very delicious!
---
DELICIOUS AND BEAUTIFUL
Reviewed on

11/28/2011
Rachel C
my husband chose to have an xbox 360 looking cake with a controller and it looked so cute just like an xbox. i chose a three tier cake with designs and flowers they did an absolutely stunning job the cake tasted awesome in fact i'd love to buy another one just to have another... Read More slice lol. highly recommendable!
---