Home

kansas pitts photography
About this Vendor
fresh, modern, magazine quality wedding imagery
Details
Contact Info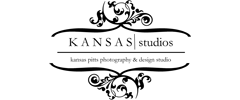 86 River Circle, Santa Rosa Beach, FL
Great Style
Reviewed on

11/21/2012
Molly B
I went with Kansas because I loved her style. She uses different lenses and settings to capture the moment in an artistic way. She was easy to work with and gave me exactly what I was looking for. The only thing I would request if using her again is more than one shot for group formal shots, because I only received one take and there are eyes closed on some of the group stills. But everything else was gorgeous and I would use her again!
---
WOW
Reviewed on

10/16/2012
Audrey L
Kansas did my engagement pictures and my family was so impressed we decided to let her do our family pictures and my sister and her husband also decided to get some pictures done. Kansas was so easy to work with! What I thought was really special was the night before my husband and I left for our honeymoon she sent us one picture of the reception. We were blown away and immeditally sent it to our family members. We were so excited to see the rest, we stalked her facebook page for any other pictures she may have uploaded. I plan on using her again in the future for any other photos we need...and we dont even live in Florida.
---
5 stars for Kansas Studios
Reviewed on

10/05/2012
Eric R
Kansas and her husband are a great team that put that "perfect touch" on an already magical day. The pictures they took were simply incredible, and that doesn't just come from us but the rave reviews we got from the friends and family we shared them with. Kansas was able to capture not just the scenes, but the emotions contained within them. A professional photographer was one of the "things" about the wedding we decided to spare no expense, and Kansas more than exceeded expectations. You simply cannot go wrong if you choose to have Kansas photograph your special event!
---
AMAZING!!!!!
Reviewed on

6/27/2012
Nicole M
My husband, Ryan and I LOVE Kansas and her husband Jon. We couldn't be happier with their work. We wanted something "artsy" for our photos and they did just that. She was very helpful in answering any questions we had along the way and we loved that she was open to ideas. We plan to work with her well into our married life together, from maternity shoots to family photos. She is absolutely amazing!!!!!!
---
Professional and Fun!
Reviewed on

5/18/2012
Anna L
Kansas was very professional and prepared. She took gorgeous pictures of my husband and I on our wedding day, managing to make to camera shy people actually have fun in front of the camera. :-) I have never enjoyed having my picture taken that much before, nor loved the results as much as I love the photographs Kansas took. Definitely pictures I can look forward to looking at forever. :-) If you need a wedding photographer then use Kansas!
---
AMAZING photographer!
Reviewed on

5/16/2012
megan a
My husband and I could not have been more please with our decision to have Kansas as our wedding photographer. We got engaged last may, and being a local to the area, I knew there were a few things I needed to book immediately. She is by far one of the best, if not the best photographer in the area, and is worth every penny. She is very easy to work with. She really listens to what you as a couple want out of your pictures. Whether you want them more modern or vintage, more candid or posed, she works with you to find out what your style is. About halfway through the year I moved to California. Kansas was very easy to work with through phone and email, and always responded quickly. I cannot begin to tell you how in love with how our pictures turned out! Every picture looks like it should be in an editorial. I would reccomend Kansas to any bride getting married in the area. We will definitely be using Kansas in the Future! (she does BEAUTIFUL baby and family photos as well)
---
Modern, Creative, AMAZING!!!
Reviewed on

5/12/2012
Brandy K
Kansas was absolutely AMAZING in every way - I cannot put into words how thankful I am to have such creative, modern, gorgeous images and memories to reflect our special day! I would choose Kansas a million times over! She is so incredibly creative, sweet, prompt to respond to all questions, very FAST turn around time, and of course the most awesome photographer on the Emerald Coast!
---
Breathtaking photos
Reviewed on

11/01/2011
Kristin J
My husband and I had a destination wedding and selected Kansas Pitts from the internet based on her website and blog. I very impressed by the quality of her work and creativity, however I was still nervous about not having met her prior the actual wedding day. We corresponded via email prior to the wedding day and when we finally met Kansas, I couldn't have been more pleased with her expertise and professionalism. Kansas captured every emotion of our special day on camera. The pictures were breathtaking, better than I could have ever imagined. Within one week after our wedding, she had a preview of our photos on her blog and within a couple weeks they were online for us to view and we recieved our DVD in the mail. Since the wedding, I have frequently visited her blog to see her latest amazing photos. She is truly an exceptional photographer.
---
Wonderful!
Reviewed on

10/18/2011
Jennifer M
Kansas and Jon did an absolutely amazing job for us! The photos are beautiful (classic, yet modern-- exactly what I hoped for) and we couldn't be happier with them. Working with the two of them was also a pleasure. We had a destination wedding, so communication was mostly through email, but I always felt that I could reach Kansas for anything. She even took time out of her vacation to meet with me when she happened to visit our city a couple months before the wedding! Our wedding day was perfect and we have the wonderful photos to prove it!
---
Couldn't be happier!
Reviewed on

6/15/2011
Lauren M
I chose Kansas as my photographer 9 months before my May wedding. She took our engagement picture, my bridals, and photographed our wedding. From the very beginning I loved her laid back personality and enthusiasm for photography. She had great creative ideas, but always took my ideas into consideration as well. I am so happy about the quality of all of the pictures! They are all so beautiful I have had a hard time deciding which ones to frame! I always had fun working with Kansas and she was very professional and quick to return emails, questions, and the finished product. I could not be any happier with the experience and I can't wait to use Kansas for more photography needs in t he future!!
---
One of the best decisions of my wedding day
Reviewed on

6/06/2011
Laura C
I was an out-of-town bride relying solely on Kansas's responsiveness to email and the quality of her work on her website. I felt comfortable with our decision to use Kansas Pitts Photography immediately. Kansas was always responsive to email, and the day of the wedding, she thought of things there's no way I could have. My fiance is somewhat of a photo-phobe, but Kansas and her husband were the perfect match for us. We can't say enough about how great they were to work with, the quality of the photography, and the promptness of their service.
---
Kansas Studio Review
Reviewed on

6/06/2011
Tricia C
Kansas and her Husband did an amazing job! Catching every detail of our special day. They listened to what we were looking for in our pictures. They were very personable and easy to work with. Had great artistic ideas for capturing our love in photographs! We would recommend them, they are a great team!!
---
Best photographer we could have asked for! Kansas
Reviewed on

5/26/2011
Mary C
My fiance, Chad, and I chose to get married in his hometown of Destin, though we live in Orlando. Getting married 7 hours away from home can be stressful, but I never had a doubt in Kansas Pitts Photography. I met Kansas early in the planning process and from that moment I knew we were in good hands. She listened, got to know me as a person, and truly wanted to understand the vision for our wedding. Chad didn't have the chance to meet Kansas until the night before the wedding, when she came to shoot our rehearsal dinner. The moment they met he knew I had chosen the right photographer. Her husband, Jon, joined her as a 2nd photographer on the day of the wedding and they are truly an extraordinary team. Our wedding day was everything we wanted it to be, and Kansas and Jon captured every aspect perfectly. They even got in our PhotoBooth with Chad and I toward the end of the evening! Kansas is professional, outgoing and has amazing style. She took our vision and added her own flair, capturing everything that mattered most to us, and making it look even better than we could have imagined. Kansas and Jon, thank you from the bottom of my heart. The memories you have given us are priceless. I'm still having a hard time choosing which photos to print - they are all perfect!!
---
We LOVE Kansas :)
Reviewed on

5/22/2011
Mark K
Our wedding photos are absolutely beautiful! Kansas and her husband, Jon, did an amazing job shooting our wedding. As soon as we got engaged, people started giving us wedding advice and the thing we heard the most was "Don't skimp on your photographer!". We were prepared to spend money to have a great photographer, but did not have an endless budget. We looked at several different photographers in the area and ultimately chose Kansas for many reasons. For us, it was most important that we had coverage for the full day- which was 11 hours for us! Kansas listened to what we wanted and customized a package. She was very professional and prompt with all correspondance, including delivery of our photos after the wedding. I was an extremely particular bride :), and she nailed the type of photos that we wanted from the day. I also did a bridal portrait session with her a few weeks before the wedding, and I absolutely love those photos as well. I definitely recommend the bridal shoot. We have three of our wedding/bridal photos that Kansas took framed in our condo, and expect more to be up soon! I am an admittedly tough critic, and I definitely recommend Kansas. We are very happy with the quality of her work!
---
Kansas Does an Awesome Job
Reviewed on

4/26/2011
Chris S
My wife and I could not be happier with the decision to use Kansas Pitts Photography. From start to finish Kansas is on top of it. Big or small, every phone call & email is met with an immediate response. Me, my wife, our families, and our friends all truly enjoyed working with both Kansas and Jon. They were professional, approachable, and incredibly helpful with all things wedding. Wheather kindly taking a picture with someone else's camera or holding our dog, they were happily on top of it. I would say something about her skill as a photographer, but her work speaks for itself. It is awesome! Her turn-around time is amazing. If you have a thought/idea she turns it into a reality... and then some. Botton line: Kansas is incredibly talented and I would recommend her to anybody and everybody.
---
Kansas Pitts Photography is amazing!
Reviewed on

4/25/2011
Christine C
Kansas is an amazing photographer! We used her for our engagement pictures last year and again for our wedding ceremony in March 2011. She was fun to work with, and she had a lot of creative ideas. I loved her attention to detail and her ability to capture beautiful images. Her turnaround time was very fast - there is nothing like getting a "sneak peek" a couple of days after the wedding! :-) If you are like most brides, you are on a budget - Kansas was great about working within our budget (even when I had to make some last minute changes). Thank you, Kansas!!
---
March Wedding
Reviewed on

4/17/2011
Carrie F
Kansas was my beach wedding photographer in March2011. She knew we were on a budget and really worked with us on that. Originally, the wedding was supposed to take place on the beach but because of extreme wind and threats of a storm, the ceremony had to be moved. Even with all the changes, Kansas and her husband never skipped a beat and were able to take so many amazing shots that day! I was so impressed at how great the pictures turned out even with all the rainy weather that was moving in. She really listened to all of my requests for the wedding day and I'm so happy that I chose her as my photographer! Her pictures are gorgeous!
---
I'm so happy we found Kansas
Reviewed on

4/16/2011
Andrew G
Kansas and Jon did the photography for our February 2011 wedding. We were so happy with our choice! Kansas was amazing to work with from the very beginning. She helped us fit the cost into our budget, and made sure that we got exactly what we wanted. From the first time we met with her, we knew that she would be a good fit for us. She is very quick to answer emails and phone calls, usually within a couple of hours. Aside from the photography, she is very familiar with the wedding business in the area and gave us good suggestions for other vendors. On the day of the wedding, she and John showed up as scheduled. Jon went to photograph the men and Kansas stayed with us. It was so special having her there to capture those "getting ready" moments. After that, she helped us set up our "first look" photo session., where my groom and I saw each other for the first time before the ceremony. We took several formal photos before the wedding and she and John helped us move all the family and wedding party around our resort to get the best photos. She listened to exactly what we wanted and made it happen. Over the course of the ceremony and reception, we were so glad that she was there to capture all our special moments. I highly recommend that you let her express some of her creative ability - YOU WILL NOT REGRET IT! After the wedding day was over, she had our photos online within a few days. It was such a great surprise to relive those moments right away! We also love the products that she put together for us. You have to remember that, eventually, you will have to take off the wedding gown, put the decorations away, eat the rest of the cake, and get rid of the bouquet, but your photos will be there to preserve all that stuff. Kansas was able to do that for us, and looking back, we are so happy we chose her!
---
Everything I dreamed my wedding pictures would be!
Reviewed on

2/02/2011
Abbey S
I met Kansas 9 months before our June 2010 wedding and we clicked, my dad especially loved her =) She is very honest, creative, and great and asking the right questions to ensure you get what you are looking for. Being an out of town bride, she was flexible & great about customizing a package for us. Like any bride I was on a budget, but I felt like Kansas's pricing was fair and appropriate. Kansas isn't the cheapest photographer, but I wouldn't have expected her to be, you get what you pay for! On our wedding day her & Jon were fabulous. She was great with timing and getting people together to get all the pictures she knew I wanted but without taking forever. I was so excited to get our sneak peak of photos just a few days later while we were on our honeymoon. I opened the link and actually screamed with joy because I loved them so much! Her work is original and has a definite photo journalistic feel. They were beautifully edited with the vintage touch I told her I was looking for. When I look at my wedding photos I can remember that day like it was yesterday, she did an amazing job of telling our story and capturing our personalities. I think this is what every bride wants form there wedding photographer and Kansas nailed it and then some. I am so thankful that she was a part of our wedding and look forward to working with her in the future.
---
Fabulous Photographer!!!
Reviewed on

11/26/2010
Carla G
Kansas is absolutely amazing!!! She went above and beyond to make sure our engagement pictures, bridal portraits and wedding pictures were perfect! She is willing to try whatever necessary to capture the perfect shots... we were in the middle fountains for our engagement pictures and stopping traffic on a downtown bridge on our wedding day... and they pictures couldn't have turned out any better! And, one of the best things about Kansas is that we didn't have to wait long at all to view the pictures! The whole process with Kansas was very easy and especially fun! My husband and I couldn't have asked for a better photoographer!!! Kansas is AWESOME and we would recommend her to anyone!
---
Kansas is amazing!!
Reviewed on

11/12/2010
Kelly G
Kansas shot our wedding and my bridal portraits at Edan Gardens and did a fantastic job. She was great to work with and the final shots we amazing and more than I expected. Her turn around time was extremely quick on our prints and order. We couldn't have been happier with everything from start to finish. We would recommend her to anyone! Thank you Kansas, for everything you did to help make our wedding day special and for giving us pictures we will always treasure!
---
Send Message