Home

Karina Heneghan Photographics
Contact Info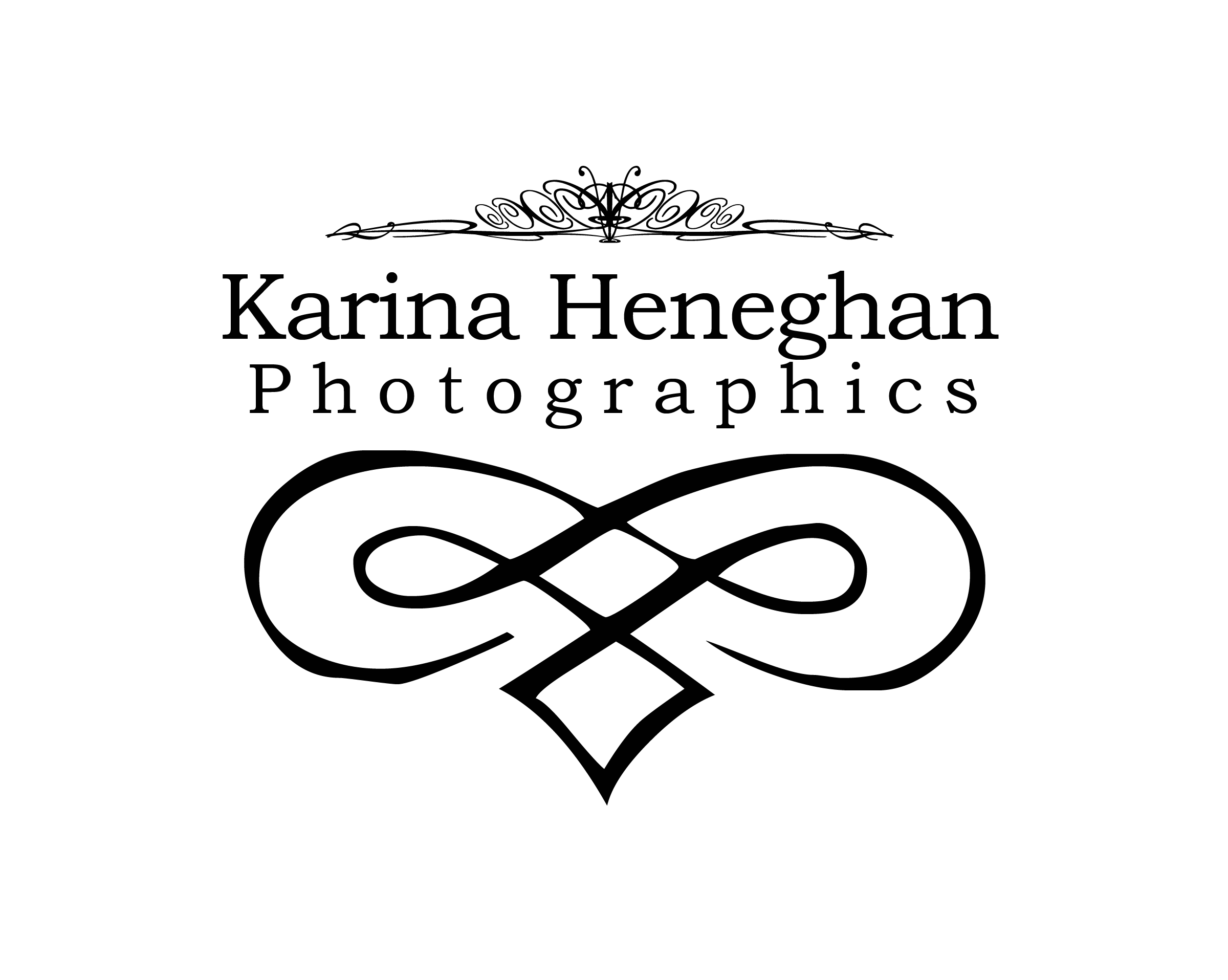 Captures The Day Perfectly
Reviewed on

10/15/2013
Emily K
Of all the vendors I was most concerned about for my wedding day, it was my photographer. Photography is something you will always have forever, and something you can look back on every day. Having a destination wedding made finding my vendors more difficult, but I did a... Read More tremendous amount of searching for fabulous photographers. I looked within the entire state and I could not find a photographer that I truly loved, had competitive prices, and offered a good package. I was so lucky that I got a referral from a previous bride who got married at my venue who used Karina has her wedding photographer. To be honest I was quickly smitten with her work, all of it - weddings, family photos, baby sessions. Given that Karina was out-of-state I kept searching in the local area to find a photographer comparable to Karina's work; I couldn't. I am so happy we hired Karina to be our wedding photographer. Karina is so kind, a good listener, is so passionate about you being happy with her work, and really invests into getting to know her client. Most vendors you just use the day of, but I've been able to get to know Karina on more of a personal level which is unique, I believe, and neat because she captured the most important day of our lives! I couldn't be more thrilled with my wedding pictures!! Karina has an eye for artistic photography and the style is modern yet classic. I have received a tremendous amount of compliments from all ages on her wedding pictures. I would recommend Karina to anyone looking for single portrait pictures to large group wedding photos - you won't be sorry!!
---
Best Photographer & Easy to Work With!
Reviewed on

7/16/2013
Chelsea C
Karina is an extremely talented photographer. She did our engagement pictures and photographed our wedding. She has wonderful, creative ideas and directs people well (a very good skill considering some of our rambunctious groomsmen!) Karina took all of the pictures we... Read More requested and so many more we couldn't have imagined. She does amazing work with color and can move through pictures/poses quickly without loosing any integrity in the image. We could not be more please with Karina and her work!
---
My photographer rocks!
Reviewed on

9/17/2012
Priya A
I wish I could give more than 5 stars to Karina! she and her team are fabulous! We hired her to do her 8 day long Indian wedding celebration. We had functions everyday, had 40+ family members always around (all loud, excited, hyper and opinionated:). Karina worked so well... Read More with everyone, and somehow got them all to listen to her without being rude. By the end of the week, everyone knew her by name and she was just part of the family! And, her pictures are WOW! My husband and I look like movie stars, which we do not look like in real life:) She captured so many emotions, along with the key parts of the ceremonies. she really enjoys what she does, and takes pride in delivering outstanding results. So far, I have seen her preview photos on her website, and am so excited to see the rest! I would recommend her to everyone!
---
great photos!
Reviewed on

7/09/2012
Erin B
Karina has a great, artistic eye for wedding photos. Her pricing is very reasonable, especially considering she has won or been nominated for "Best of" on The Knot several times! We loved our wedding photos!
---
I couldn't be happier!!!
Reviewed on

11/07/2011
Megan D
Karina is amazing. I was referred to her by a friend whose pictures are also AMAZING and I knew right away her style was just what I was looking for--sophisticated, classy, and incredibly real. When I got my proofs back, I felt like I was looking at a spread in a magazine. They... Read More were better than I'd ever hoped and included images I couldn't have planned or even have thought to ask for! I had been a little worried about the SNOW that we weren't supposed to have, and they were even more beautiful in the snow than I could have imagined without it. Karina trucked through the snow, and couldn't get enough! She erased any worry I had about the conditions and produced snowy images that are uniquely stunning. The best advice given to me, beyond fiding the right style, is that the photographer should be soothing, easy to work with, and prepared for any contingency. Enough can't be said about Karina's talent and eye. But what also deserves mention is that she is a true professional and ready to produce under the most stressful of situations. Because of the weather, we didn't even have a place for group photos! She took charge, cleared the traffic at the reception and made it happen for me before I even realized to worry about it! I have been in or to at least a dozen weddings since, where I've watched brides have to give constant direction to their photographers and it's too important a detail to leave in just anyone's hands. My husband has even commented routinely about how lucky we were to find Karina. I have recommended her to friends, and no one has, nor ever will be dissappointed! She is a true artist and as beautiful a person as her gorgeous shots!
---
Look no further than Karina Heneghan for your wedd
Reviewed on

11/01/2011
Erin B
Karina is a brilliant photographer and I wholeheartedly recommend her. Working with her was an absolute joy. From the first time I met her, I felt like I'd made a friend. Her attention to detail, friendly demeanor and sheer talent are reflected in the beautiful photos of my... Read More wedding day. I will forever treasure the moments she captured with her camera. Your wedding photos are meant to last forever, so make sure you choose your photographer wisely. I certainly did. Call Karina first, and save yourself a lot of time searching for the perfect photographer because your search will end with her!
---
"Your Wedding Photos Should be in a Magazine!"
Reviewed on

10/27/2011
Rhea M
Living in New York City, the fashion capitol of the world, I have to admit, that I am probably one of the toughest bride critics any photographer has ever encountered! I had a very strong opinion of the look and feel I wanted in my wedding photos. I wanted something different,... Read More with an editorial feel. I have to say that choosing a photographer for our wedding was my biggest stress during the planning stages. After all, once the wedding is over, your pictures are all that remain. I wanted a photographer who wanted to capture every moment and emotion of my wedding, not just pretty pictures. I knew from my first meeting with Karina, that she was our photographer! I loved the look, style and feel of her photographs. She gave me everything and more that I was looking for in our wedding pictures. She was a pleasure to work with and very professional. My wedding pictures exceeded my expectations and I recommend her to all my friends and family. I have frequently heard from anyone who has seen my wedding pictures that they "belong in a magazine." Thank you, Karina for making our wedding day that much more special!
---
Passion and Elegance
Reviewed on

10/21/2011
Tracie D
Karina Heneghan is AMAZINGLY talented! She recently photographed our wedding day. When I began my quest to find a talented photographer, I had a pretty clear idea of what I was looking for in my photos. I was looking for someone with fresh and original ideas that would not only... Read More capture beautiful memories of our day that we would cherish for years to come, but would also capture the creative, artistic perspectives of the event and its surroundings. Karina far exceeded my expectations! Her work is absolutely exquisite!! The passion and energy she displays as a professional is undoubtedly exhibited in each and every photo… the end result…STUNNING! She has an amazing eye for detail and overall beauty! Not only did she capture all the precious moments of the day, but the elegance, beauty, and creativity is wonderfully evident in all of our photos. Karina's passion and creativity also made working with her unbelievably fun. She was open to our ideas, and her kindness and friendly attitude put us at ease and made working together a breeze. She took advantage of the surroundings and shot with brilliance, decisiveness, and always made the most of our time. Our photos are much, much, more than we could have ever hoped for!!! I will definitely use Karina in all of my future special photography moments, and I certainly would recommend her to anyone that is looking for an amazing photographer!!!
---
Loved Her!!!
Reviewed on

10/17/2011
Mallory G
As soon as I figured out my wedding venue I immediately started researching local wedding photographers. I live in Tampa, Fl and got married in Captiva, FL and after much consideration, I decided that having Karina come all the way from Colorado to photograph my wedding was the... Read More absolute BEST choice for me! I was extremely impressed with her portfolio and her prices and I was really hoping she could bring a fresh perspective to my venue. She did not disappoint! I loved her angles and how she enhanced colors and I really was able to relive my wedding day through her pictures. The worst part about her is that every picture looks so great that it is nearly impossible to narrow down your favorites for the coffee table album! She is so sweet, so attentive to detail, and really makes your feel like the prettiest bride she has ever seen! I really love Karina as a person and as a photographer and I think any bride would be extremely pleased to have her capture their special day.
---
Fantastic!!
Reviewed on

10/17/2011
Mandi B
I researched, contacted, and interviewed many photographers for our wedding day. I was not sure I could find someone that could take the high quality artistic photos I desired while also staying in my budget. Then I met Karina! She had a great portfolio and her packages fit... Read More right in my budget. And as a bonus she has a great personality. She is warm and friendly and does a great job being flexible with the wedding day planning. She also really helped to keep me relaxed on the day the wedding. Most importantly she does a phenominal job capturing your wedding day. Her point of view, use of light and color, and creativity are fantastic. I absolutely loved my photos! The photos were so wonderful we were featured on a few other wedding websites as well. I would highly recommend her to any bride or anyone searching for a photographer.
---
The best
Reviewed on

10/12/2011
Melossa K
I was so impressed with Karina and her portfolio, I hired her site unseen, and I'm so glad I did. I'm a little bit of a photography snob, so the photographs from our day had to be spectacular, and Karina delivered. Not only did she capture amazing photos from our wedding day,... Read More but she was patient and easy to work with (and it didn't hurt that she's beautiful, helped to keep the groomsmen's attention :) She really gave us a huge variety of photos and captured everything from the tiny details and intimate moments, to the fun party action shots. The best part was seeing things I missed the day of because it's just impossible to be everywhere. She is a true professional and artist in every sense of the word. Thank you from the bottom of my heart, Karina. I will forever be indebted to you for helping to make that day even more special!
---
Truly Unique
Reviewed on

10/12/2011
Malorie S
We could not be happier with our wedding photos. After reviewing Karina's website, I knew that she was the photographer to shoot our wedding. The pictures she took are truly unique. Her keen eye captured such memorable moments. I would recommend Karina to anyone. She is a true... Read More professional. Your photographer is the only person who is going to be at your wedding practically the whole time. You want someone like Karina there. She has a down to earth personality and an artful eye. We got exactly what we were looking for.
---
Karina is awesome!
Reviewed on

10/10/2011
Carrie O
I had done a lot of research when it came to our wedding photographer. Luckily, I found Karina. Not only was she responsive, kind and reasonably priced, but her photographs of our day were phenomenal. She truly captured all the moments of the day without being intrusive. I... Read More thought one of the most difficult photographic moments was going to be the family photos. Gathering all these different folks together and getting them to do what you want can be a great challenge, but Karina handed it with great ease and control. She showed her expertise all the while coming off as friendly and professional. She made the entire process seamless and we now have our wonderful memories captured in gorgeous photos. I would recommend Karina to anyone and I plan on using her in the future. She's the best!
---
Above and Beyond Expectations
Reviewed on

10/04/2011
Erin M
I researched and contacted many photographers for our wedding day and felt as though I wasn't going to be able to find someone in my budget that would be able to give us the type of pictures that I wanted. I finally came across Karina Heneghan and I was in love with the photos... Read More on her website immediately. When I spoke with her about pricing she was able to price out a package that would work for my budget and that included everything I wanted. She is warm, friendly, and extremely professional. She is someone that you certainly won't mind having spend the day with you for your wedding. She has great ideas for creative pictures and she does a phenominal job of capturing candid pictures that are one of a kind. She did our engagement pictures and wedding pictures and we couldnt have been happier with they way that they turn out. They way that she captures color is truly remarkable! I would highly recommend her to any bride or anyone searching for a photographer. She is worth every penny and you will go above and beyond your expectations.
---
Amazing Photographer
Reviewed on

10/02/2011
Janelle S
Karina was absolutely amazing. The photos she took captured every moment of our wedding day. The photography is fabulous for a very reasonable price.
---
we LOVE our photos!
Reviewed on

1/19/2011
Andrea H
Karina was so awesome. I was worried how our pictures would turn out because my husband is extremely camera-shy, but Karina made us feel comfortable and he really came out of his shell! She also did a GREAT job on our photos and our album. She could charge WAY more for her... Read More services, but she's very reasonably priced. I would definitely recommend her to anyone!!
---