Home

Katie Cakes Cakery
About this Vendor
Delicious Creations for all Occasions
Katie Cakes Cakery specializes in custom wedding cakes to best reflect the couples' personality. Also offering creative sweets tables, delicious cookie bouquets, specialty cakes for other occasions including bridal showers, engagement parties, birthdays, anniversaries and much more!
Details
Cake Delivery + Setup, Cake Tastings, Cakes + Desserts
Contact Info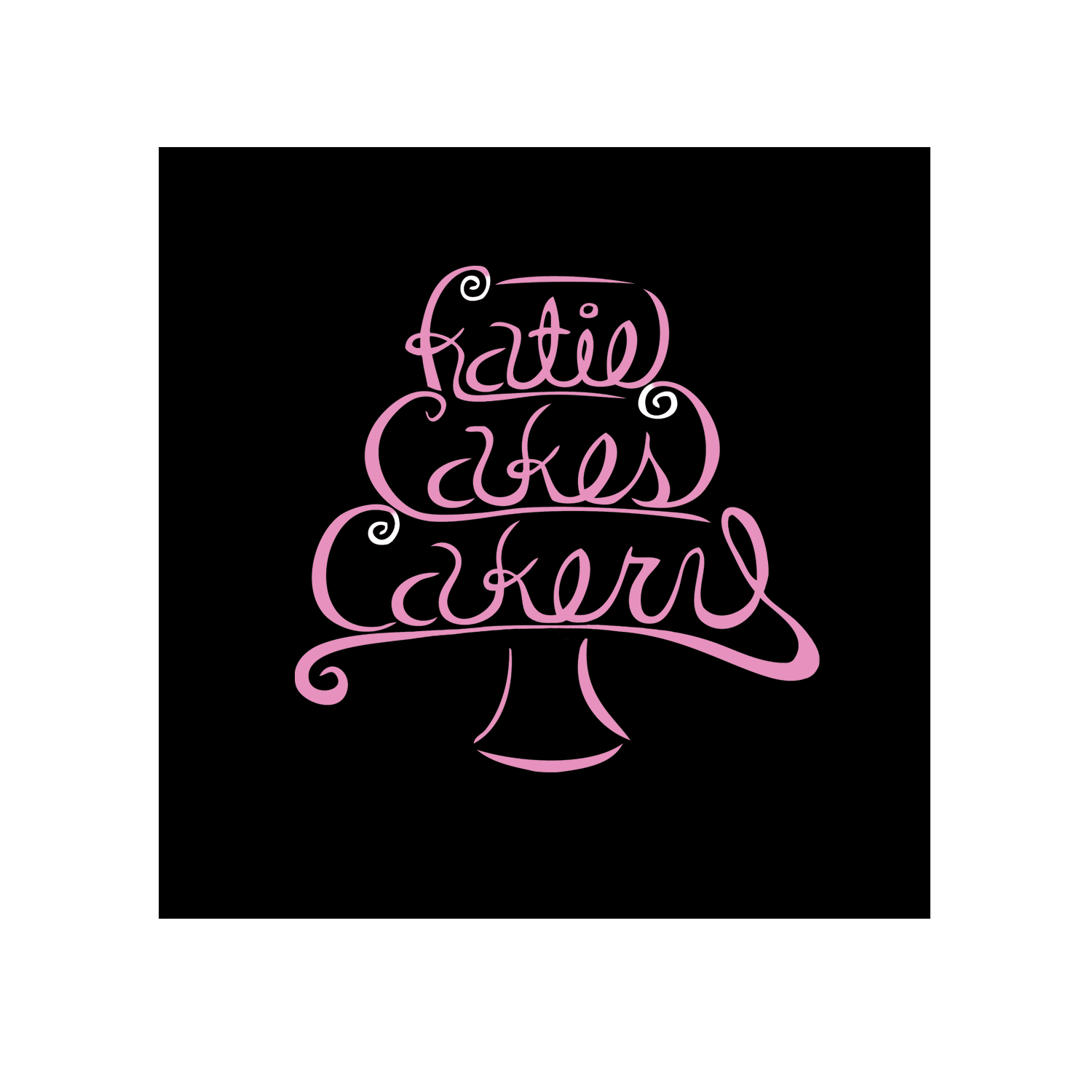 Harrisburg, Lancaster, Lebanon, Hershey and Surrounding Communities, Cleona, PA
Harrisburg, Lancaster, Lebanon, Hershey and Surrounding Communities
Wedding and Grooms Cake
Reviewed on

10/13/2010
Laura S
Katie can bake a cake like no other in this world! Not only are her cakes too beautiful and well decorated to eat, they taste better than any cake I've ever eaten! I ordered a Chicago Bears groomscake for my husband, at our rehearsal dinner. Katie made the colors, lettering, and details to absolute perfection! Our wedding cake had hand made, edible flowers that were just completely unbelieveable. Everyone LOVED the cake. After our wedding, many people were so impressed, that they asked for Katie's information. Katie has a varied selection in flavors, and can create anything that you can imagine. The cake was so delicious that my husband asked if we can order a nondecorated cake just for ourselves. I'm sure she would do that too. :)
---
Beautiful and Delicious Wedding Cake
Reviewed on

9/18/2012
Meghan K
I cannot say enough good things about Katie! Not only was the cake absolutely beautiful, but it was delicious! We went into our consult without a specific idea of how we wanted our cake to look and Katie really took the time to listen to our ideas and sketched out a vision of how it would look. She was very easy to work with and we loved the collaborative element in our consult. We received so many comments and compliments on how beautiful and unique our cake was and it truly was an eye-catching centerpiece as our guests arrived at the reception. Katie not only created a visually stunning wedding cake but one that actually tasted as good as it looked! In our consult we were given several cake flavors and icing options to sample and we opted for a red velvet cake with cream cheese icing. It without question was the most moist and delicious red velvet cake we have ever had! We highly recommend Katie Cakes Cakery!
---
Beautifully delicious!
Reviewed on

7/22/2011
Caitlin C
My caterer included dessert with our buffet, so Katie and I worked together to create a 2-tier round cake that had style and served the purpose of the traditional cake-cutting. It was BEAUTIFUL and had a lovely fondant bow on top, with a pretty fondant 'sales tag' hanging down with our monogram. Sales tags labeled multiple items at our reception, and the cake was no exception. My husband and I stood at the cake table and ate it with spoons because it was so good and we couldn't stand just having one bite! We had the applesauce cake with brandy buttercream icing - and it was AMAZING! Overall - Katie does incredible work that tastes yummy and looks great... and it's well priced! I can't wait to have another party or event so I can order another one of Katie's cakes!
---
Perfect ending for a great day!
Reviewed on

6/11/2015
Katie is wonderful to work with. Very friendly and professional. Her desserts were amazing. My daughter had a two tier cake and 120 cupcakes, four different flavors. Everything was delicious! Our guest just raved how moist and delicious everything was. I thought her prices were very good too. Definitely would recommend her for your next special occasion.
---
So many desserts
Reviewed on

11/04/2014
I recently attended a wedding that Katie Cakes Cakery catered and the bride went ALL OUT. She got two 6' tables full of Katie's desserts and created an elaborate buffet that was themed to the wedding (harvest - thing pumpkins and warm spices) and gorgeous to look at. The caterer worked with the venue to have them roll the tables out later in the evening complete with blazing sparklers! I think the bride was even surprised at how good it looked! Included in the buffet was pumpkin mousse, a variety of cookies, cheesecake, a peanut butter and chocolate cake, and so many other desserts I can't even remember them all! Katie Cakes Cakery also made the bride's 6 tier wedding cake that was brilliantly lit by the venue and complemented the flavors found in the dessert table. I loved the varying textures in the cake's decorating. It felt like it had a lot of character but was still sophisticated the way a wedding cake should be. I have never seen a dessert table like that before at a wedding but I'm thinking we'll see more soon!
---
Creative & Delicious Groom's Cake
Reviewed on

10/30/2014
Katie P
Katie was wonderful to work with when choosing the flavor and design for the groom's cake for my wedding on 10/4/14! I knew that I wanted a football themed cake, but I didn't know how this should be incorpated into the design of the cake. Katie helped to design a football field cake, with a fondant panthers jersey,football helmet, and football on the top. The design turned out even better than I had hoped! At the tasting, Katie provided many option sof flavors to choose from - we ended up choosing chocolate cake with a chocolate ganache and raspberry filling. It was delicious, and our guests loved it! I very highly recommend Katie Cakes Cakery for any type of cake or dessert you would need!
---
Katie Cakes Cakery
Reviewed on

10/30/2014
I recently attended a wedding & the cake in addition to all the desserts were made by Katie Cakes Cakery. The presentation was elegant & the desserts themselves were decadent. Katie outdid herself. I highly recommend using Katie Cakes Cakery for your wedding needs & other celebrations!!
---
The best!!!
Reviewed on

10/30/2014
Lindsey D
Katie is amazing! First, she is just so sweet and absolutely wonderful to work with! My hubby and I used her for our wedding three years ago to make a Fall themed cupcake tower for guests with three different flavored cupcakes and a two-tier wedding cake for us (we saved one tier in our freezer for our first year anniversary, and it was still just as wonderful as on our wedding day). She also helped me plan a surprise Groom's cake for my hubby. Her cakes are just wonderful- full of flavor, moist and delicious. Her attention to detail for designs and fondant is impeccable. Her buttercream icing is spot on, for my taste, sweetness but not overpowering. I would recommend Katie Cakes Cakery to anyone looking for a beautifully designed and delicious creation. We have used Katie since our wedding for birthday's and our anniversary and we plan on using her for many more years to come to help us and our family celebrate special occasions.
---
Lovely
Reviewed on

10/27/2014
Wonderful experience. We are still enjoying some leftover desserts from the reception. We had a dessert table as well as a candy table.
---
A beautiful and delicious cake!
Reviewed on

9/09/2014
Katie H
Katie baked the cake for our August 1st wedding and it was beautiful! I was so happy that she was available for us after looking through her gallery and meeting with her. She does offer a tasting of flavors, icings, and fillings for $25, which can be put toward your cake if you decide to book her. She has a small delivery and set up fee--I believe $50--which was a lot more reasonable than the $200 we had been quoted by some other bakers. Her cakes are extremely delicious as well! We decided to go with the apple spice cake with a caramel buttercream filling, which was SO good! Our other flavor was a marble cake with vanilla buttercream filling for people who preferred something more traditional. Our guests were raving about it and have been talking about it since! We also went with a buttercream instead of fondant to reduce the price, and it looked so good and professionally done. She also placed some of the florist's leftover flowers around it, which was a nice touch. She was very flexible and good at getting back to me whenever I had questions or wanted to change something. I would highly recommend Katie Cakes Cakery for your wedding cake or dessert!
---
Beautiful, Delicious Cake
Reviewed on

5/27/2014
Aubrey R
Our wedding cake from Katie Cakes Cakery was not only beautiful, but SO delicious. Our guests raved about our cake – we had two flavors, both were phenomenal – and Katie was such a pleasure to work with. From the tasting to the delivery of the cake, she is a true professional, and my husband and I would recommend her to anyone!
---
Delectable Desserts :)
Reviewed on

5/13/2014
Michelle D
Katie was so amazing with her recommendations from the flavor combinations to the designs to the size needed. We decided on four flavors for cupcakes and a two tiered cake. Her showroom was so welcoming and I felt right at home. The samples for flavors as well as all the many previous cakes she had made were great and helped me easily decide what I wanted. She is truly a master baker! All my guests raved about how moist and delicious the cupcakes and cake were! I couldn't have been more happy with the result and she chose the best display and stand for everything. I will definitely use her again!
---
Cake of my dreams
Reviewed on

5/13/2014
We did not know if we were going to do a wedding cake or cupcakes but when we started looking at pictures of cakes we came up with a plan.. Katie was able to take our thoughts and put them into cake! It was wonderful! I love looking at pictures of it.. and then to top it off it was delicious!
---
YOUR DREAM WEDDING CAKE IS HERE
Reviewed on

11/12/2013
Samantha S
Katie is an absolute dream come true. Not only is she a creative genius who can design anything and everything you imagine, her cakes are absolutely DELICIOUS. Guests still rave about how good out wedding cake was. Katie is super sweet and easy to work with. You will not be disappointed!
---
Everything a Wedding Cake should be...
Reviewed on

10/07/2013
This was the best cake I have ever had. Katie Cakes Cakery exceeded all of my expectations and amazed my reception guests. People will not stop talking about how wonderful the cake was. The owner was so professional and the display was beautiful. It was everything we could have asked for and more. If you want a lovely wedding cake, that looks and tastes great, this is the perfect choice. I will continue to use Katie Cakes for every occasion.
---
Absolutely Perfect!
Reviewed on

10/07/2013
Megan K
Katie Cakes Cakery was the perfect choice for us for our wedding. Katie was beyond helpful and understanding of what we wanted and how to work with us. We weren't sure what kind of look we wanted for our cake, so Katie emailed us design ideas based on how we described our overall feel of the wedding. She is so creative and talented! And let's not forget the actual cake... It was the BEST cake I have ever had! It was SO moist and flavorful. Our guests loved the unique flavors and the delicious cake. I will definitely being going to Katie for other cakes in the future!
---
Great Candy table and Cake
Reviewed on

10/06/2013
We chose to have a dessert/candy table and a small cake for our rustic barn wedding. Katie created a textured buttercream cake with fresh flowers that fit in perfect with our theme. The candy table was a mix of white and yellow candy with some cookies and cake pops. It was a great treat for our guests to take home. Prices were very reasonable.
---
highly recommend
Reviewed on

10/06/2013
Thank you for the amazing cake!!! I can't tell you how many compliments we received. Very happy with the service from the first meeting to the final product.
---
Couldn't have asked for more from a vendor
Reviewed on

10/04/2013
Where do I begin? Our small family wedding was held in Berks County this past March. We put together the plans in about 2 months and Katie could not have been a bigger help! Funds were limited but the cake did not reflect our price limit at all!! I could not have dreamed of anything better. The cake was so delicious and loved by all attendees. It perfectly complemented our theme of cream and gold and looked like something out of a magazine (I know Katie's work will be featured heavily in a well-known magazine someday!) The personal photos we have of the cake and cutting into it will be treasured forever. I can't wait to order a cake from her for my son's first birthday next year!!
---
Bride
Reviewed on

10/04/2013
Megan K
The cupcakes were delicious. Everyone at my wedding raved about them.
---
Cupcakes!
Reviewed on

10/02/2013
I had my heart set on having cupcakes at our wedding reception ... and Katie definitely helped make them even better than I envisioned! Katie was great, she listened to my ideas and helped me make the right decisions for what would work best with our type of party! We had a rustic/laid back style reception, we decided on four flavors. Each one was decorated beautifully with edible flowers or pearls or fresh strawberries for toppings! She even made a special cupcake for us to cut. We decided on carrot cake and cream cheese icing (best carrot cake I've ever had!) apple sauce spice and caramel icing (melts in your mouth!) vanilla cake with strawberry preserves filling (so moist and sweet!) and a chocolate cake with raspberry preserves filling and vanilla icing(the guest favorite!) Everybody complemented on the cupcakes and several asked if they could take any leftovers home with them! I would definitely recommend Katie, the whole experience was a joy. Now im just trying to decide on what holiday or event is coming up next so we can order a few more! Thanks Katie!
---
beautiful and delicious!
Reviewed on

10/02/2013
Katie made a wedding cake for my daughters small and intimate wedding this past March. Although it was a small event, we still wanted a beautiful cake that would be a centerpiece for the room. She did just that with her creation of a gold and ivory fondant lace cake with gold dusted sugar flowers. The flavor was a chocolate cake with espresso ganache filling...yummy!
---
Hand Painted Wedding Cake
Reviewed on

7/29/2013
erika l
I got married July 5th 2013 this summer. I was looking for a baker who could design a hand painted wedding cake. After searching and asking at least twenty bakers- Katie said she would give it a try. My cake turned out beautiful! Katie is wonderful to work with- very flexible and accommodating to any ideas you may have for your wedding day! The only drawback of Katie's services in my particular situation was the total cost of the cake- around $1,500. I know I wanted something unique with the hand painted cake, but $1,500 seemed a little pricey for what we received. Overall, the cake was beautiful and the taste was great.
---
High quality product and service
Reviewed on

7/27/2013
Jennifer M
Our cake was delicious and soooo pretty. It was uniquely ours and we received many compliments on it. We recommend Katie Cakes Cakery highly.
---
Katie Cakes Cakery review
Reviewed on

7/09/2013
Desiree F
Katie did an AMAZING job for my wedding! She took what I had envisioned and went beyond my expectations! We have also had Katie make us other cakes for special occasions and they have all been beyond beautiful! They are not only beautiful but absolutely delicious too! She is definitely our "go to" person for all of our cake needs! Thank you again Katie for the amazing cake! You made our special day even more special! ~ The Hartlieb's
---
Send Message