Home

Katie Cakes Cakery
About this Vendor
Delicious Creations for all Occasions
Katie Cakes Cakery specializes in custom wedding cakes to best reflect the couples' personality. Also offering creative sweets tables, delicious cookie bouquets, specialty cakes for other occasions including bridal showers, engagement parties, birthdays, anniversaries and much more!
Details
Cake Delivery + Setup, Cake Tastings, Groom's Cakes, Cakes + Desserts







Contact Info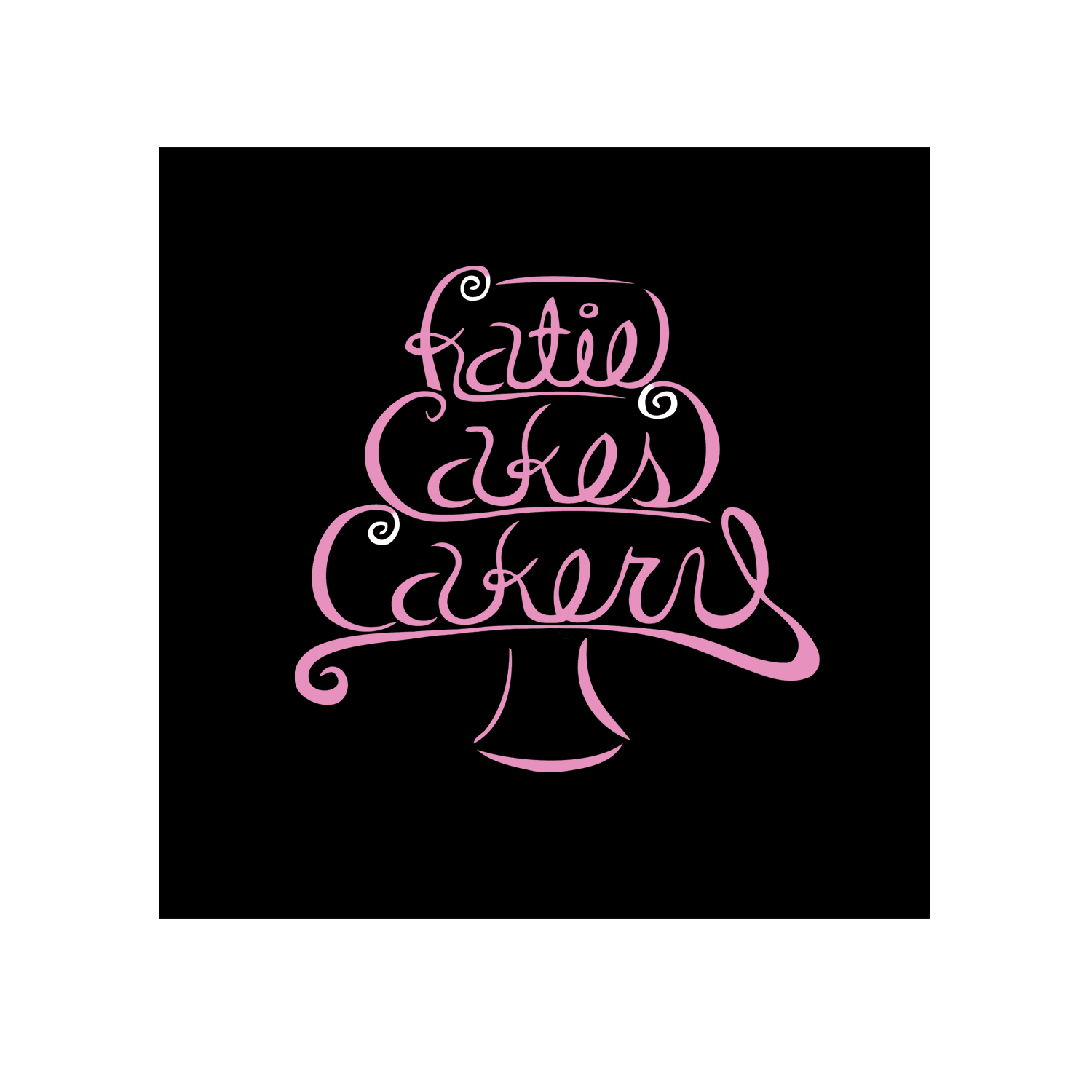 Reviewed on

7/17/2017
Jennifer W
I am still dreaming of the dessert table from my wedding thanks to the amazingly talented Katie Cakes!! I have a sweet tooth and I am a passionate home baker, so I was very excited and particular about the dessert table at my wedding. I always joked that I would have seven... Read More wedding cakes at my wedding and when it came time to actually plan the big day, choosing a baker was very important to me. I met Katie for a tasting and I was sold within moments of tasting her food. She prepared a tasting with an array of desserts that were all more delicious than the last. I knew I wanted to work with her and she was a delight to communicate with and helped me plan a phenomenal display of desserts that people still tell me were as delicious as they were beautiful. The site coordinator at my wedding said to me on my wedding day, "I have done more than 160 weddings here and when I saw your dessert table, my jaw dropped to the floor. It was so beautiful and it is absolutely delicious." I felt the same. Katie understood the look of the table that I was dreaming of and she made that a reality! The quality and design of her work was phenomenal. I couldn't recommend her more highly. I didn't want a table that simply looked good. I wanted a wedding cake that people would remember for it's amazing taste and she definitely made that happen! The two-tier wedding cake, cupcakes, brownies, cake pops, shooters, and even the macarons she made were all delicious. I am so happy we chose Katie for our wedding and I am now trying to think of an excuse to hire her again. Her cakes really are that good!
---
Reviewed on

11/04/2017
Hayley H
I would consider myself an amateur baker, I bake for charity events and have done a couple of baby and bridal showers. I tell you this so you know that I know my cakes. With that being said Katie is hands down the BEST EVER. I have never had such great cake! We hired Katie for... Read More our wedding this past May and I can't even begin to describe how wonderful everything was! The cakes were drop dead gorgeous! I decided to have three smaller cakes instead of one big one. Each cake had its own flavor and its own style. Even though each one was different they all worked together to make a beautiful display. Along with the three cakes on display, we ordered one sheet cake for the back so we could have four flavors. The cakes were perfectly baked, not too dry and not too moist. The icing was heavenly, I could have eaten a pool full of that icing. I have been to many weddings and at many of them I didn't eat the cake and many of the other guests didn't either. But not at our wedding! Our guests had a piece of each flavor! Everyone was asking who did the cake because it was the best they ever had! That goes to show you how great the cake was! We did have leftovers and we ate the leftovers for breakfast, lunch, and dinner the days after. It was too good not to eat it all the time. Katie is truly a talented and wonderful baker, her cakes are gorgeous and delicious. AND her prices are amazing! So if you are looking for amazing cake, service and price Katie Cakes Cakery is what you need. Absolutely the BEST!
---
Reviewed on

6/26/2017
Kaitlyn H
Katie provided our wedding with a variety of cupcakes as well as a small cake just for me and my groom. There are no words to explain just how delicious and flavorful the cake was! She has unique flavors and filling combinations and decorates adorably. Everyone at our wedding... Read More were raving about them and wishing there were extras to take home!
---
Reviewed on

3/27/2018
Brandy W
By far the best cake I ever had. I brought a picture of what I wanted and katie nailed it you rock! I will definitely use her again for future events!!
---
Reviewed on

10/28/2017
Dan B
Well what can I say, Katie is an amazing baker and artist! My wife and I (and all of our guests) loved the cake that Katie clearly put her heart and soul in to. It was beautiful and delicious! Thank you Katie!
---
Reviewed on

10/26/2017
andrea s
Can't say enough good things. Katie has now done my wedding & baby shower. The cakes and desert treats are always sooooo yummy. Love working with her !
---
Reviewed on

10/24/2017
Lauren W
Katie completely outdid herself! It all started right from our cake tasting. She had about 10 little cupcakes, with an assortment of different icing's which gave us lots of different combinations! We ended up choosing the apple spice cake with a peanut butter filling. Our cake... Read More was a two tiered "naked style" cake that looked absolutely flawless. We dropped off flowers for her to decorate the day before, and it ended up looking absolutely stunning. She has found her niche and I will be going through her for every cake or cupcake need! You will not be disappointed!
---
Reviewed on

10/23/2017
Peg N
Katie was awesome to work with. She is so sweet. She was willing to do whatever she could to help make the day go more smoothly, taking lots of stress off of us. And her cupcakes are amazing. It was a highlight of the reception. Lots of people commented on how good they... Read More tasted...not to mention how delicious they looked. Katie is the best. Thank you!
---
Reviewed on

10/21/2017
Joshua F
The cake Katie made for our wedding was amazing and delicious. It looked exactly like our wedding invites. Would definitely recommend her to anyone.
---
Reviewed on

10/21/2017
Brittani F
Katie is amazing with her cakes!! She made it look exactly like or wedding invitation!!
---
Reviewed on

10/20/2017
Jessica W
This is the real deal. I still can't get over how something so perfect can also taste so great. Katie makes incredible cakes that are pieces of art. From start to finish, she is professional and listens to what you want and she is so creative!! We had a guest count of about 120... Read More and went with one cake with two different flavors - pineapple coconut and Oreo cake. It was SO GOOD!! I could not recommend her enough - you won't regret it!
---
Reviewed on

9/18/2017
Katie B
The cupcakes that we got through Katie Cakes for our wedding were hands-down the best cupcakes we've ever had. We tasted cupcakes at a bunch of different bakeries before deciding on Katie Cakes, and everywhere else had cupcakes and frosting that were almost too sweet and only... Read More tasted like sugar. Katie's cupcakes were perfect! The flavors she offered we all so delicious, and the frosting she made complemented each cupcake perfectly, rather than overpowering and hiding the flavor. All of our guests are still raving about the cupcakes, and they were a huge hit at the wedding. We will definitely be coming back for more!
---
Reviewed on

7/25/2017
Joey S
Katie did a wonderful job with our bridal shower and wedding! Very creative yet classic display of cupcakes at the wedding. Not to mention they tasted amazing! She was very easy to work with and very knowledgeable. She offered a variety of favors and display options. We would... Read More highly recommend Katie Cakes Cakery for any special event.
---
Reviewed on

11/13/2016
Yvonne M
Excellent Service and Presentation. The Cake was moist, delicious and absolutely Beautiful! I would definitely use Katie Cakes Cakery in the future.
---
Reviewed on

10/30/2016
Jamie L
I recently got married and used Katie's Bakery for our wedding cake/cupcakes. During our Consultation we gave Katie a few photos of what we had in mind for the look of our cake. We were going for a rustic fall theme. When my husband and I saw the cake for the first time at our... Read More reception we were beyond pleased. It looked even better than we imagined! It was a tree with carvings of mine and my husbands initials in it. It was very detailed and as realistic as a cake can be. And it tasted amazing! The cupcakes were out of this world! I had several guests ask us where we had them made. It's not easy finding a bakery that can pull off the look you want PLUS the finished product still tastes great. Katie also made our lives easier by delivering everything to the reception venue and setting it up. I'm blessed to have a small business like Katie's so close to home. Her cakes taste better than any big chain bakery I've ever visited! I am very pleased with her services and I look forward to using her in the future.
---
Reviewed on

10/29/2016
Nellaney O
Katie's cakes are amazing! Katie was even able to accommodate my gluten-free dietary needs for my wedding cake and it turned out delicious! Katie is one-of-a-kind you will not be disappointed thank you!!! U rock!! :)
---
Reviewed on

10/29/2016
Jennifer P
Katie Cakes Cakery is amazing! I had her cupcakes at a wedding reception that I attended recently. Katie did a great job at matching the flavors to the fall wedding theme. The cupcakes looked picture perfect and tasted even better than they looked. I would definitely... Read More recommend Katie Cakes Cakery!
---
Reviewed on

10/25/2016
Addie S
Katie's cakes are so delicious. I am not a sweet eater and I cannot get enough of her cakes. I highly recommend her to everyone I come in contact with. We gave her an idea and the theme for our wedding and she did not disappoint the cupcakes and cake were the biggest hit of the... Read More wedding! We received the biggest compliments on the cakes. Thank you Katie!
---
Reviewed on

10/24/2016
Anna K
We did a small three tier cake and cupcakes. Everything was delivered promptly and was set up exactly like we wanted it. We got multiple complements, even weeks after, about how delicious the cupcakes were! We would highly recommend for any event!!!
---
Reviewed on

10/11/2016
colleen a
Katie at Katie Cakes Cakery took the time to really get to know me and understand what we were looking for in a wedding cake and dessert table. She also worked with me at the last minute to create a fabulous grooms cake within our tight budget. If you go with Katie Cakes... Read More Cakery..you will not be disappointed!!
---
Reviewed on

10/11/2016
Allison L
Katie was an absolute pleasure and sweet heart to work with! We had our cake vendor back out with 2 weeks until our big day, I got in contact with Katie and she was able to fit me in and create a true masterpiece. We went basic with a naked style vanilla cake with vanilla... Read More buttercream, but the detailing and taste was way more than basic! SO SPECTACULAR!! I would highly recommend her cakes and service to anyone and I will be ordering again! Thank you much again Katie!
---
Reviewed on

10/08/2016
Jacque T
My husband and I got married in August , 2016 and we had a wonderful experience with Katie. She was very responsive to my messages and very accommodating to whatever we requested. We gave her a picture of what we were looking for with our 4tier cake and she was able to recreate... Read More it along with our own touches perfectly. We got an all buttercream cake because we aren't big on fondant and it was so delicious. We had three different flavors, of chocolate cake with peanut butter icing, vanilla cake with strawberries, and the apple spice with caramel icing. The icing was so smooth and we received so many compliments on it. We loved her cake so much that we ordered cupcakes the following month for my husband's birthday with the same flavors. We would highly recommend Katie to anyone!!
---
Reviewed on

10/07/2016
Jes C
Katie is awesome. She listened to exactly what we wanted for our cake and made it perfect. Not only was it beautiful, it was delicious. Our guests couldn't stop talking about how good our cake was!
---
Reviewed on

7/12/2016
Erin S
Katie was very easy to work with to help me get the best groom's cake for my husband at our rehearsal dinner. Through emailing, she created a Yankees-themed cake that was absolutely delicious!
---
Reviewed on

12/20/2015
Katie's cake was by far the best wedding cake we have ever eaten. Just the right sweetness and so moist it just melted in our mouths. Her service and professionalism are unsurpassed. Thank you for making our daughter's wedding extra special with a fantastic product.
---
Meet The Owner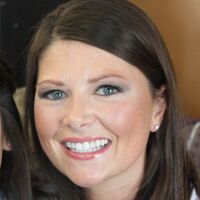 Katie Senft
Katie Senft, owner and pastry chef of Katie Cakes Cakery, has enjoyed spending time in the kitchen ever since she was a little girl.She spent hours perfecting her skills and techniques, both in her home kitchen and in the four years that she attended Johnson and Wales University. Katie gained experience working with well known pastry chefs in bakeries and in restaurants in MA, RI and in CO. In 2008, she graduated with a Bachelor's of Science Degree in Baking and Pastry Arts. Following graduation, Katie moved back to Cleona and decided to pursue her dream of opening a cake boutique.