Home

KiKi Booth | Photo Booth Rentals
About this Vendor
Affordable Photo Booth Rental for every Budget!
KiKi is a memory maker, picture taker, and wedding favor! KiKi is perfect for your wedding, bridal shower, rehearsal dinner, or engagement party. Your choice to choose from our backdrops or create your own. Our compact setup will guarantee smiles and your guests will be lining up all night long!
Details
Digital Files, Online Proofing, Photo, On-Site Printing, Photo Props, Photo Booths, Social Media Sharing

Contact Info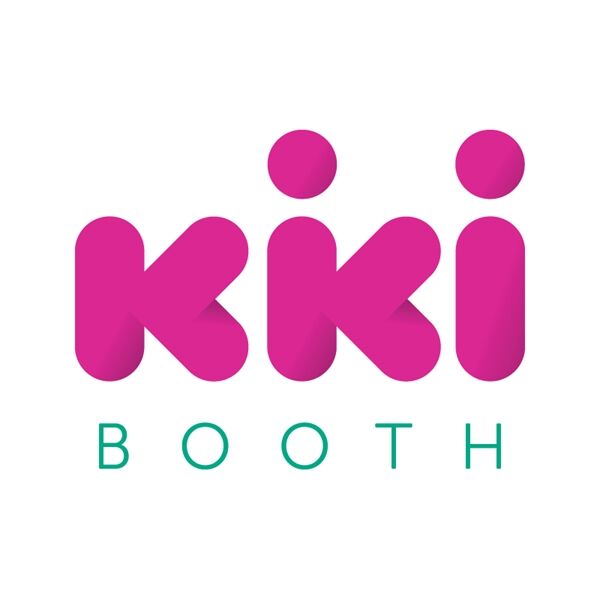 Reviewed on

6/06/2016
Alexandra L
Kiki Booth was SO awesome! They have the best photo quality. They were very punctual and they helped me design the photo strip, less than 24 hours after I purchased the booth. Awesome customer Service! That is priceless!!! Everyone had something to say about the booth at the... Read More wedding, it was a huge hit with our guests. Attendant was also very professional. THANK YOU KIKI BOOTH. I will use you again for any future events!!
---
Reviewed on

2/08/2018
Amber R
Our pictures turned out great! The process leading up to the wedding was smooth - you pick your backdrop, design and enter details online. The operator got there on time and the backdrop photographed well. We were disappointed bc the printer was broken for a while, but they got... Read More it fixed. Props weren't used because there was no table for them, although I had asked the venue to provide. Anywho, Chris was able to fix the situation and make us happy. He is responsive and professional. The photo booth adds an extra layer of fun to the wedding. Kids LOVE it. Would recommend them and would hire them again! But I would totally get more time.
---
Reviewed on

11/20/2017
Taylor R
About a month out from our wedding our original photo booth cancelled on us. We had to scramble to find another company that would accommodate our needs and wants. After speaking with the sales consultant we decided to book with Kiki Booths. They were giving us everything we... Read More wanted plus the boxwood hedge which we really wanted. About a week out I received an email that we were going to be charged an extra $150 for a back drop that we had discussed in our original price. After going back and forth with the owner we decided to go with it because it's what we originally planned for. Our sales consultant did not know what he was talking about when giving us a premium back drop because come to find out the hedge wood is not a premium back drop like originally discussed. Once at the venue the attendant was great except she did not put any of the pictures in our guest book which was also on our contact. I would make sure you put everything in writing and do not speak over the phone regarding what you want and be very specific. This is where the confusion with the sales consultant stemmed from.
---
Reviewed on

10/20/2017
L C
KiKi Booth was easy to sign up with and had friendly staff. The pictures from the photo booth came out great and our guests loved using it at the reception! The only negative I would say is that the attendant was not directing people where to look at the camera and most of the... Read More pictures have our guests looking off to the side - not a huge issue but would have been great to have everyone looking straight on. There is a small sign of where to look but the light made it hard to see. Overall, it was great quality and service and I would recommend to others to use.
---
Reviewed on

7/22/2016
Stephanie P
Fun activity for the guests, you can email the pictures and print them right away. I wish I had picked more accessories though. But overall it was a great addition to the wedding! Thank you!!
---
Reviewed on

5/05/2016
Natalia R
Great service! Newest generation photobooth! A Must have to make an unforgettable event!!! Thanks Kiki Booth for providing an excellent service to our wedding!
---
Reviewed on

4/13/2016
Jessie R
We absolutely loved Kiki Booth...it was used by almost every guest at our wedding and was such a hit! We had a custom made backdrop, and Albert and Alex were so helpful and patient throughout the whole planning process. They were so accommodating and quick to respond to any... Read More questions I had. I loved the photo strip they designed with me and they sent me the digital link to all the pictures the very next day. We couldn't be happier with their service and would highly recommend this company to a friend!
---
Reviewed on

3/30/2016
Olga M
The photo booth was a hit at our wedding! We went with a cheaper option with standard (pink) background, but it was as amazing as more expensive options. I love the fact that they printed our names and the date of the wedding on the bottom of each photo. This was a great... Read More substitute for boring party favors. People got to take home memories! The set up was on time and the attendant was very professional. We appreciated that he turned all the equipment back on for our last picture. I will definitely hire them again for my next event!
---
Reviewed on

3/29/2016
Allison K
KiKi booth was a hit at our wedding! After contacting Capture Pod for their photo booth I quickly got a response from one of their contacts but unfortunately those package options were out of our price range. I let them know that and they responded very quickly with the KiKi... Read More booth option. I have to admit I was a little nervous because you get what you pay for. But EVERYTHING was awesome! Props, picture quality and every guest received a photo. One small thing that happened was guests put their phone numbers in to have photos text to them but they would received other guests pictures...It was a small hiccup and it ended up being a conversation starter for our guests. Thanks a ton! Would recommend highly!
---
Reviewed on

3/28/2016
michelle l
big hit at my wedding! I was so busy and all over the place once cocktail hour started that I didn't even see them enter and set up. I just turned around, and there are my friends, already smiling away. The open air set up and gif capability is something pretty new so everyone... Read More was really excited for that. I added some of my own props that I bought off etsy so there were many more to choose from. Once your pics are taken, they text them right to your phone and then I also just got a link to a website with them all from my wedding night.
---
Reviewed on

3/03/2016
Elizabeth F
The host was great! We used the gold sparkle background. Everyone loved it! I would definitely recommend bringing a few of your own props!
---
Reviewed on

2/17/2016
Nat M
I'm so glad I found Kiki booth through wedding reviewers. From day 1, the staff was super helpful in communicating with me and getting in everyone in the office was very friendly. My main contact, Alex was quick to respond to our questions prior to the event! Our guests... Read More absolutely LOVED the KIKI and a few even decided to use it for their own events! I used the lake behind the house as a natural backdrop and now I have the photos everywhere in my house. We highly recommend KiKi booth for any event. They bring a lot of energy and awesome memories!! I will definitely use the KiKi booth again!
---
Reviewed on

2/13/2016
Just would like this the experience was amazing! The photos came out fantastic! When I have another special event and I would call Kiki Booth again.
---
Fun Times You Can Relive
Reviewed on

1/21/2016
Kiki Booth provides exactly what I listed as the title of my review - Fun times you can relive over and over. I booked Kiki Booth for 4 hours for my November wedding. The process to book was simple and hassle-free. The staff was very organized and walked me through the... Read More process to customize my photo strip. They were also very patient even when I requested for several revisions. On the day of my wedding, they arrived and set-up promptly. This was an absolute HIT with my guests - old and young! The props were cute as well. I worked with Alex from the beginning of the process and Alex was just great. I got an email from Alex with the picture download files and a link to the shareable online gallery LESS THAN 24 HOURS AFTER my wedding. Talk about speedy service! It was so fun looking through the gallery and reliving the moments! From one happy bride to another, I highly recommend booking Kiki Booth! You won't be disappointed!
---
A Must!
Reviewed on

1/11/2016
Tiffany Y
They were great. Everyone loved the photos and they made great favors. The attendant was super nice and professional. Only thing, I wish they had brought more props. I had told them in advance that I was going to bring some of my own as extras so maybe that is why they didn't... Read More bring as much but it was still worth the money. Such a great thing to look at after the wedding too : )
---
Best idea ever!
Reviewed on

12/11/2015
Denise R
CapturePod + Kiki Booth were great. It was a sort of last minute decision to have a Kiki Booth at our wedding and I am so happy we did. Guests had so much fun playing with the props and taking pictures. The quality of the on-the-spot photos are awesome. Not to mention they can... Read More print copies for everyone in the picture so no one leaves without a memory of the good times. I was able to choose a back drop (bright yellow) that matched our wedding colors and that definitely added a nice detail to event design. The team was super professional and really came through more than I could have ever expected. If you want a Photobooth, this is the team to go with!
---
Meet The Owner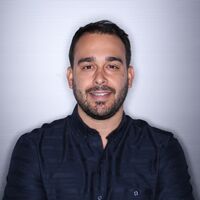 Carlos Pacheco
With 8 years of experience in the Fashion/Commercial photography industry, Carlos realized that the special events industry was under served when it came to photo booths. While he was a studio manager at Splashlight Studios, he designed a revolutionary photo booth combining flash photography, professional camera, and a sleek, modern design photo booth called the Capture POD (http://www.capturepod.com). Four years later, with over 2,000 events under his belt, he created a new, more affordable approach to photo booth rentals - KiKi Booth!