Home

KK's Photography
About this Vendor
Home Of The $395.00 Internet Special Experience
Details
Contact Info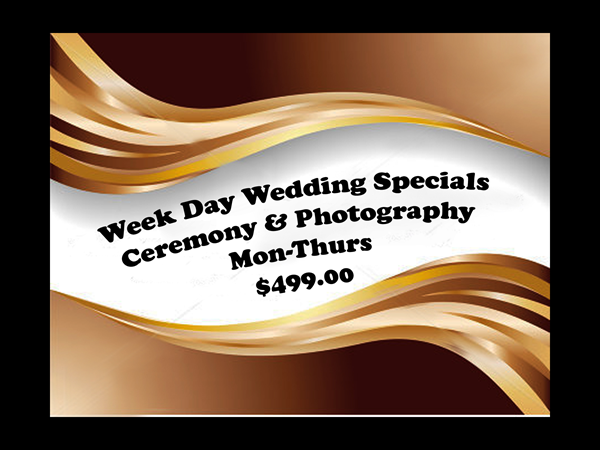 AWESOME!!!
Reviewed on

5/12/2015
Katherine S
Keith Kaplan did such a wonderful job. The only thing I regret is that I did not do a whole strip tour with Keith, but only went to the las vegas sign and had him shoot our insuite reception. He was amazing and patient with my wedding party. The pictures are beautiful.
---
Great Photographer for an Awesome Price!
Reviewed on

1/16/2015
Ashley R
Dale from KK Photography was amazing! He communicated with us about different locations he thought would be good and boy was he right, our photos look fantastic! He was very professional and friendly, everyone at the wedding felt like they were friends with Dale by the end of the night! I kept hearing so many good compliments about him. We received the photos days after the event and obtain the CD with all the pictures just a week later. I highly recommend KK Photography to any future Vegas Brides! It's a great value and you won't be sorry!
---
Unbelievable service
Reviewed on

12/28/2014
Ashley F
Keith did our engagement photos and was available on very short notice and was flexible on timing. We were able to get some gorgeous shots even though my fiance and I had no idea what we wanted at the time. We couldn't have been happier. The photos came in both color and black and white for every shot which made it very convenient to pick and choose what we wanted. Best of all, all the photos were OURS. We did not have to choose our favorite "30" shots for example. Every photo they took they gave to us for not additional cost. It was unbelievable. For the wedding unfortunately Keith was not able to make our event due to some miscommunication problems, but Dale was able to attend and did a fantastic job. Once again all the photos he and his assistant took were ours - several hundred. AND they were there for all 8 hours of our event. Others were charging over $2500 for an 8 hour session and we would have to pay an additional fee depending on how many photos we actually wanted. KK's photography was there for 8 hours for less than $1000 and we got all of our photos for no additional fee. You really can't ask for more. Plus the photos were lovely and captured every moment of our wedding day. We couldn't be more pleased with our choice of KK's photography.
---
Keith is the best!!!
Reviewed on

5/14/2014
Julianna L
We chose Keith based on his reviews and awesome prices and I'm so glad we did! He is amazing! He really made me feel beautiful and gives the bride special treatment. He is efficient but takes time to really get good shots. He took us and our wedding party to several places on the strip and knew all the nice places for beautiful backgrounds. He even took us to our wedding venue! Also he is very affordable but by looking at our pictures you would never know!!!
---
Lovely photos, but I wish there were more
Reviewed on

5/07/2014
Philipa S
Keith was lovely, and worked really hard to capture photos of our (very large, 60+) group of guests. I have now received the photos and I like about 1/3 of them, which is about what I was expecting. I just wish there were more pictures of the little touches we worked hard on including to personalise our day like decorations, activities for guests etc. When receiving my discs (a mere 11 days after the ceremony, which I was amazed at, especially as we are in the UK) I was surprised to find a disc of another couple's wedding, I wish I knew where our 3rd disc had disappeared to. Overall, the service was great, with just a couple of points to criticise afterwards. I wish I had been clearer about asking for what I wanted, and thought about it more on the day rather than just leaving him to it and trusting him to capture everything in sight.
---
Awesome!!!
Reviewed on

2/26/2014
angela f
Keith was an awesome photographer, a great guy and he helped our wedding day be even more amazing then I could've imagined!! I would recommend him 100 times over!
---
Wonderful!
Reviewed on

1/28/2014
Lacey J
We contacted Keith but he was booked and he recommended Dale sweetland. I highly recommend dale! We decided last minute to hire a photographer for our vegas wedding. I was highly skeptical because the price was lower than most of the other people I researched, I figured maybe he would not be very skilled or unreliable and I am so happy to say that any assumptions I had were wrong. Dale emailed me and called me promptly to chat and get familiar so we'd know what to expect. He arrived early and just started snapping away! He remembered everyone's names and was so friendly, we were immediately comfortable around him. He had great ideas and was creative with his shots, I didn't feel super posed or awkward. He happily accommodated all of the requested shots I had in mind. He followed us to the chapel and kept up in the crazy vegas traffic. He had the pics uploaded by Tuesday for us to view, we were so happy with the results, he was taking pics the entire time, there were a ton of candid shots that I had no idea he got, it was a wonderful surprise to see them all. Ten stars for dale!! You will not be disappointed.
---
Fabulous Memories!
Reviewed on

11/13/2013
Stephanie N
We booked Keith for the 3 hour internet special ($395) for our October 12, 2013 wedding. Because the chapel we used doesn't allow outside photographers we booked him to meet us at the double decker bus after the ceremony (4:00) so we could get some good pictures of everyone at our stops. The day of I got a call from David Farnham who said Keith had a scheduling conflict and he would be doing out photos. I never met Keith so I can't comment on him, but David was absolutely fantastic. Everyone was impressed by how easy going he was and how well he meshed with everyone. He met us on the bus and took all kinds of candid pictures, and then got some pictures of us all at the Las Vegas sign, and then took me and hubs to get some pics around the Bellagio. The fountains were going off but it was still great. When we got off the bus at the Venetian (around 6:20) for our supper we told our guests to go on and have a look around on their own while until supper at 7:00 and hubs and I went with David for some pictures. We both really dislike getting pictures taken of us but David made it quite tolerable! He also hooked us up with some comp tickets to Love at the Mirage! On Sunday when we got up he texted me and said we could meet up anytime to get the pictures. We met in the afternoon and he showed us the pics on Shutterfly because we didn't have a laptop with us. He also gave us a disc with all the high res pics on it. When we tried the disc on my dad's laptop later in the day we couldn't access all the pictures. I texted David late Sunday night and he had a new disc to us Monday lunchtime. (In all fairness to the first disc, there is a high likelihood that we couldn't access the pics because of the settings on my dad's laptop.....but we figured better safe than sorry). The pictures came out fabulous and we're both really happy with them. He even did something really cool on one of the pics of our group by the Vegas Sign....he photoshopped it so it said "Welcome to fabulous Newfoundland Canada", our home province. It was a cute touch. Overall everything was outstanding...we got our money's worth and so much more!
---
Best part of my wedding! Besides saying I do, of course...
Reviewed on

10/14/2013
Dawn E
I had so much fun with Keith. He truly shows how passionate he is about photography. I felt so bad because I misunderstood him when we were setting up a meeting place. We we're suppose to meet in the lobby at the hotel at Mandalay Bay, but I was actually in the lobby of the Mandalay Bay hotel. I of course, didn't have his number with me, but he called me to see where we were at. He then went out of his way to come to us. He went above and beyond to make this experience unforgettable. We started out with group pictures, then my husband and I went on the tour. Keith was very accommodating when I asked if we could take some pictures in front of Paris hotel. Throughout the whole tour he wanted to make sure that I was comfortable and safe getting in and out of the vehicle. His creativity is amazing. He definitely made me feel like I was a model in a photo shoot. I would have paid a lot more for the experience we had with him. He is very professional and did not short us on time. $395 is by far the best deal in Las Vegas when it comes to pictures. The chapel in which I got married wanted $1000 for the rights to the pictures they took. The pictures at the chapel weren't any better than what an average joe could take with any good digital camera. Keith made sure to get the perfect light and angle for the pictures. There were times where he was on his back laying on the ground to get the best picture. I am so glad that we went with his company. I haven't gotten my pictures back, but they aren't suppose to be done yet. I just couldn't wait to write this review. I don't want another bride looking for a photographer to miss out because they haven't read this!! I know my pictures will be fabulous just from what he showed us on the camera as we were talking them throughout the day. Keith took us to places along the strip to get the full Vegas experience, and made sure our backdrops depicted Vegas without using the cheesy neon lights as the background. Keith made my day special. Even my new husband had a blast with him. He made it fun for the both if us and did more than the standard portrait shots. If you are getting married in Las Vegas KK Photography is a must on your vendor list. You won't be disappointed.
---
Picture perfect
Reviewed on

5/13/2013
Louise P
I made a last minute decision to hire a photographer. I stumbled across Keith's reviews and I felt confident in hiring him. I'm so happy I did! Keith was amazing. The photos he took were spectacular and well thought out. He knew exactly where to take us for the best shots to match our colors. He was super friendly and efficient. He knows the in's and out's of Las Vegas. My friends and family all loved him. You can really tell he loves what he does. I loved that Keith immediately set up a website with my photos so I could share them ASAP. The CD's came very quickly too. People are simply amazed when they see the quality and quantity of the work, especially when I tell them how little I paid. I got so much more than I paid for too! Keith was such a gentleman, constantly helping us in and out of his car, carrying things for us, and coaching us through the whole process. His experience and enthusiasm was worth double or triple what I paid! I just can't say enough! Thanks Keith!
---
Keith Kaplan Photography...One of a kind!
Reviewed on

5/04/2013
Julie P
We were just married in Vegas on April 3, 2013. I did my research beforehand, price-shopping online, and decided to go with Keith Kaplan - KK Photography. This was one of the best decisions I have ever made. Folks sometimes don't realize how important it is to get it right and to capture those moments on camera. Keith is AMAZING! First of all, he is very personable which makes it way easier to relax and pose for the photos. He LOVES his job. How do I know this? Because he makes sure he gets the right shots and let's us call all the shots. He will do whatever shots you want. He also GUIDES the bride and groom in their pre-wedding shots. This was the first time I had professional photos taken so I felt awkward at first. Not for long. He has some amazing ideas to sex it up and make the bride and groom look like models or celebrities in vogue. I asked for the photo strip tour portion to be shortened to 1 hour because I didn't want to be away from my guests too long. No problem. He zips you down to the strip. And Voila. Want to feel beautiful on the best day of your life? Get Keith. I can't decide on my favourite photos. One person commented on a photo that the backdrop was so perfect it looked photo-shopped!! Everybody has commented on how amazing these photos are. The best day of my life has been captured so beautifully that I keep looking at the photos over and over again. Keith hits a perfect mark in my review because he's that great. Imagine going to work everyday and being able to get excited about your work every few minutes with killer shots. That's what Keith does. Sometimes he nearly jumps with excitement. WOW. And. To make it absolutely shocking and mouth-dropping, he gives you the BEST deal in Vegas price-wise AND ownership of the copyrights!! ....Keith I hope you read this to know your worth.... I'm already thinking ahead to renewal photos down the road. You have found your calling....
---
EXCELLENT PHOTOGRAPHER
Reviewed on

1/07/2013
Angela H
I cant begin to describe how wonderful Keith is, he was on time, courteous and a perfectionist. We knew after the first 2 poses that we had the right photographer. Our pictures turned out beyond amazing and anything we ever dreamed of. Keith made it so much fun taking the pictures, he knew of so many great locations to shoot at and is truly good at what he does, you can really tell this is something he puts a lot of passion into doing. He promised us to have one picture to us by 8 the next night and sure enough.. WE HAD IT!!! He is super good at what he does and we will be back in Vegas this year and plan on using him again just to take some fun photos with!!!
---
So happy
Reviewed on

11/20/2012
Nicole D
Keith was great! You can really tell he has a passion for his work! He was there and ready to shoot what ever we asked during the ceremony. So accommodating and setting up the payment was very easy! Being a bride the less you have to worry about the better and Keith helps make your day much smoother!
---
Pictures are Beautiful!
Reviewed on

8/15/2012
Tiffany V
Keith did a beautiful job! He is wonderful! Price is right & pictures are amoazing
---
Great quality photography
Reviewed on

6/13/2012
Beverly T
We enjoyed working with Keith and he is just an amazing person. I was really on a budget and had to decide where we were going to put most our money. Unfortunately for us we didn't have too much to spend for our photographer, Thank goodness we found Keith. But what really surprised us was the photos that were given to us..so very beautiful. Thank you Keith
---
Wonderful Photography!
Reviewed on

4/10/2012
Tamara K
We chose KK's Photography for our March wedding in Las Vegas based on their website and past reviews, and I am so happy we did! We had our 3 children join us for the photos, as we wanted some fun family shots along with our traditional wedding pictures. Dale did not disappoint! He was patient, efficient, and gave us exactly what we wanted! We now have the difficult decision of picking through our 600+ photos to decide which ones we like the best. They are all amazing!! Thank you, Dale, for capturing our special day!
---
Excellent all around
Reviewed on

3/29/2012
Mayra
Great service, amazing image quality and quantity in the time we had, fast delivery of the images, over all we are very pleased with out service. Dale was great, we were very comfortable with him and it made for great pictures, I love that he got so many non-posed pictures, you can see that people were having a great time by the pictures taken. I would love to have him as a photographer again, even if just on a vacation to document all our fun times :)
---
WE LOVE KEITH KAPLAN!!!
Reviewed on

3/22/2012
Martina G
I just wanted to tell you that Keith is amazing!!! He was everything we were looking for and more! I greatly appreciate all of the time and effort that he put into making our pictures beautiful. Being a destination bride, I had my fears because I did not have the time to meet with him and sit down and go over our expectations and what we were looking for , but you hit the NAIL ON THE HEAD!!! My family was so pleased with the number of pictures that you got and how you interacted with everyone! Reviewing the pictures, I did not realize how many picture that he got of everyone having a great time! I can not wait to get the CD so that I can start printing and uploading! He has my vote and we will forever be in his debt for allowing us such wonderful pictures to remember our great night!
---
Bride
Reviewed on

8/11/2011
Maria S
He was very helpful. Very accomidating. Was very creative when taking pictures and new of some great locations. Does a great job with special effects. Very personable, Very likeable!
---
If I could rate him 0 star, I would!
Reviewed on

7/13/2011
Janice R
Home of the $395 special is what gets most brides to take the bait with this photographer. But this company has no class...He literally acted like a diva, refused to work with our hired video/cinematographers. Our video guy had politely asked him not to block the aisle for the ceremony and he through a fit saying, "This is not a big production!" Then he stormed out and left. Needless to say, I am relying on my good friends and family for some pictures from the wedding.
---
Terrific job with our Photos
Reviewed on

7/10/2011
Kristin C
Keith's partner, Dale, was the photographer at our wedding reception at Kahunaville. He was so nice and he did a terrific job with our photos. The price was very reasonable and he took almost 400 photos in 3 hours. The pictures were delivered to us very quickly and now our entire reception has been documented, which is what we wanted. Our wedding reception guests are all very happy because there are a lot of great pics that they have access to after the event. Thanks Dale! We highly recommend this company. -Kristin and Mike, from 6-25-11. :)
---
Amazing quality for a fantastic price
Reviewed on

5/20/2011
Maricel G
I couldn't anything bad about Keith and the fantastic job he did on my photos. He picked us up from the ceremony and drove us around to all the sites I wanted and took amazing pictures. He's a great guy and I would recommend him to anybody in Vegas. He's reliable and laid back which I love. My friends who think I had a tacky Vegas wedding are upset they didn't go after they saw my pictures and how classy it actually was. :)
---
Add on photography
Reviewed on

12/05/2010
Karen H
Great option for add on photography. Very friendly, on time with the uploads.
---
Send Message