Home

La Jolla Ballroom
About this Vendor
A Gem in the heart of Coral Gables..
Plan your wedding or event at this beautiful landmark. La Jolla is a gem in the heart of Coral Gables. An eclectic array of elegance available for weddings, quinces, corporate & special events! With over 20 years of experience, we provide all inclusive services and off premise catering.
Amenities + Details
Amenities
Handicap Accessible

Liability Insurance

Indoor

Reception Area

Wireless Internet
For more details about amenities, please message the Venue.
Bar + Drinks, Cakes + Desserts, Destination Wedding Planning, Destination Weddings, Food + Catering, Planning, Rentals + Equipment, Service Staff, Transportation
Contact Info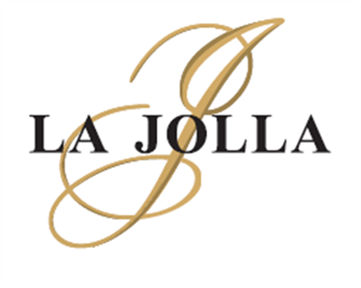 THEY'RE THE BEST
Reviewed on

11/22/2013
Daniela A
Best Location Best Attention Everithig Was Amazing
---
Perfect!
Reviewed on

11/28/2013
Alejandra H
I loved everything about La Jolla, The venue, the people, the food. They make sure you don't worry about anything on your special day. Maria was so wonderful, even with a newborn she was just a text message away. Thank you all!
---
THE BEST!!!
Reviewed on

11/25/2013
Izabella C
Since the first time we had a connection. They where there for me when I called or send an email. Very helpful and I am very glad I picked la jolla. Couldn't have asked for a better place for my special day. On the day of the wedding I didn't have to worry about a thing. They... Read More had everything under control and the decoration was amazing. Best place I have ever been for a venue. The food was phenomenal. Great meat and people was serving two plates. Service very professional. Thank you la jolla staff for making the day a perfect one. Everybody was delightful and impressed of the wedding!!
---
Reviewed on

7/18/2016
Ana T
Affordable and Beautiful ballroom in a good location. The food was really good. Daniela (the coordinator) was super helpful and friendly. I'm not giving 5 stars because some of the vendors they work with don't deserve a 5 and there were some minor flaws.. The linens appointment... Read More was a bit slow and the person in charge didn't know what she was doing or she wasn't interested in being helpful at all. The food tasting could have been better as well, they will only have you try a few options that you choose from their menu. The cocktail hour space is very small (and I only had 80 guests) and not so many chairs were available so I received complains about this since the cocktail hour got extended 30 mins and people were tired of being standing and in a small place. These things can definitely be improved. Overall I'm very happy with my choice since I had a beautiful wedding there.
---
Reviewed on

6/13/2016
Annette C
Our wedding reception was perfect and exactly what we asked for. Maria Belen was always available and very professional. We could not vision it any other way!
---
Reviewed on

6/08/2016
Emily S
Amazing place to have your wedding. I do not hesitate to recommend La Jolla for your special day, all the details were there and the FOOD was DELICIOUS!!!
---
Reviewed on

5/02/2016
Michelle P
I am one happy bride! I had the opportunity to sneak a peek into my ballroom while it was empty for pictures and I was floored! I think I was without words. Everything was absolutely beautiful, everything was executed exactly the way I planned and yet my expectations were far... Read More exceeded. Maria Belen was a pleasure to work with! She was always ready and willing to help, she is genuine and professional. She made sure everything was perfect on my wedding day. Rick Morales, one of La Jolla's vendors, really outdid himself with my flower arrangements. They were jaw-dropping beautiful and wtihout hesitation helped with placing table numbers on the vases. DJ Duni, another vendor from La Jolla, did an amazing job! Absolutely everyone was out of their chairs and dancing by the second song. My husband is American and I an hispanic, with our families combined, the diversity in music was very important. It is evident that DJ Duni is experienced and passionate about his work, he kept my guests on the dance floor all night. Last but not least, I heard excellent reviews from my guests about the food. They raved about every single aspect of my wedding. I couldn't have imagined a more perfect day. I want to thank Maria Belen and La Jolla's team for making that day the best and most effortless day in my life!
---
Reviewed on

4/01/2016
Carolina R
La Jolla their staff and their vendors went above and beyond to ensure that everything superseded my expectations. It was a perfect night to remember; great food, service, music and ambiance for an unforgettable evening. - Carolina Ferreiro
---
Reviewed on

4/01/2016
Alicia C
Our wedding was perfectly hosted by La Jolla , their team showed professionalism and good attitude throughout the event. Comments from guests were all great and the food was delicious! We would choose them again without a doubt.
---
Reviewed on

3/22/2016
Angeliki P
Our experience with La Jolla Ballroom really exceeded our expectations. The food was excellent including the appetizers and bar service. Anything we requested, they were very accommodating. Our wedding coordinator Maria Belen made all the difference to be honest. From day one... Read More she made us feel special and was genuinely excited for us and our wedding. She was able to make things happen - seamlessly and smoothly. We feel that because of the wonderful staff and direction of Maria, we had a great experience with our reception. We even had our own waitress solely dedicated to us the bride and groom.... Which we loved. At the end of the night, the LJB team packed up all our belongings, decor , items etc neatly and helped us load in our limo. We recommend anyone to have an event at La Jolla - it really is a gem in the heart of coral gables!!!
---
Reviewed on

2/16/2016
Absolutely loved this venue for my daughters quinces. My experience with La Jolla Ballroom was excellent, they helped me plan out everything perfectly in less than 2 months. The staff was very respectful. The party couldn't have been any better!!
---
Reviewed on

2/10/2016
Jacquelyn L
We recently had our wedding at La Jolla Ballroom. We had a couple hiccups with them, that made things stressful. However, on the day of the wedding, everything turned out perfect. They had everything out and placed just like we wanted. Maria Belen was very helpful and a... Read More special thanks to Sandra, who made sure we were fed, had drinks, and had all of our things packed up at the end of the party. I gave them 4 stars and not 5, mainly due to the issues we had in the planning process, however, they delivered as promised.
---
Reviewed on

1/27/2016
Meagan H
What a wonderful place to have a wedding reception. From the beginning, they were easy to work with. They help you with each step of the process. The result was beautiful and all my guest cannot stop raving about what great time they had. I would highly recommend this venue to... Read More anyone!
---
Reviewed on

1/26/2016
The best place to do your wedding! They help you in every step of the way. The place is beautiful and it has accesible parking. The staff is great and they cater to your every need and always with a smiling face, it is great to see people that enjoy their work. I would... Read More definitely recommend this place, specially if you are not using a weddingg planner. Thank you La Jolla for making my wedding day the best day !
---
Reviewed on

10/31/2015
Dunia H
Thank You for the excellent work La Jolla did to us in our wedding, you and you staff were professional .I could not be happier with the outcome of the excellent food and magnificent decorations. Thank You Rosario for all the great service that you and you staff provide to us... Read More I will choose this venue one more time! Thank La Jolla for making my dream day real!!
---
Reviewed on

10/31/2015
lirka A
Great Venue excellent food gorgeous flowers, Magical place Best place ever we had a great time at the wedding ... everything was perfect! As always, Staff did a fantastic job. In fact, I was blown away by the reception hall! When I walked in, I immediately thought "This is... Read More the most beautiful wedding reception I've ever seen!" The combination of white tables with cool white modern furniture, subtle neon blue lights strategically placed throughout, and huge gorgeous chandeliers It was amazing! The perfect venue for a wedding
---
Reviewed on

10/30/2015
Juan B
Thank you to La Jolla for making our wedding unique, we had a blast on the party with the best service, music and food. we recommend this places A++
---
Reviewed on

10/30/2015
KAROLL V
What an excellent place to have my wedding, everything was like I dream it, and more. Thank you Rosario for your time and special attention.
---
Reviewed on

10/30/2015
Antonietta M
I marry last 20th August of this year, here in la jolla, and was the most perfect day of all, I expend the most wonderfull evening, all was very organice, the food was amazing and all the things that they recommend was very nice, the music, cake and decoration was... Read More exceptional. Me case el 20 de agosto de 2015, y fue el día mas especial e importante de mi vida, quiero agradecer por la decoración y la buena organización del lugar, todos fue muy bien organizado por el lugar, la música y comida muy buena!, el único problema fue con el fotobooth que muchas fotos salieron oscuras, se ve que tuvieron un problema con la maquina ese día a la final actuaron rápido y solucionaron el problema, pero todo lo demás fue excelente.
---
Reviewed on

10/28/2015
Elizabeth V
Everyone was super helpful and very flexible. All was executed flawlessly.
---
Reviewed on

10/28/2015
It is a beautiful venue. I highly recommend it. All my wedding dreams came true with their help. Their catering was great and delicious. Overall a very beautiful experience. I love everything about la Jolla.
---
Reviewed on

10/27/2015
Lorena M
To begin with, when I first entered at La Jolla Ballroom I fell in loved everything the floor the chandeliers and the spacious place .Everything seemed perfect for my wedding. I love how everything shine I knew this is the magical place that I need to get married. When the day... Read More of the wedding arrived I was just amazed on how beautiful my wedding looked. They did exactly what I want the delicious food they have an excellent chef they make they own food fresh and with great presentation. I had so many complements on my wedding day. All my guests loved Great staff and amazing and professionals vendors the place I would definitely have another event at this beautiful place La Jolla Ballroom
---
Reviewed on

10/27/2015
Britney A
I must say that totally loved this place and that completely filled my expectations for my dream wedding. I have to Congratulate the amazing staff of vendors chosen by this exclusive and cozy venue located in Coral Gables. All of them made me feel so confident and relaxed about... Read More all the details on my wedding day. From the friendly staff, to the delicious catering, amazing decoration, beautiful flowers,cool DJ and last but not least my wedding planner the sweet and kind Rosario. Thank you so much La Jolla team for making my husband and I extremely happy on our special day. Britney Archer
---
Reviewed on

10/27/2015
Diamela C
I had my wedding at this beautiful place in coral gables this magical place can make your dream wedding become true I had plan my wedding in less than 2 months my planner Maria Belen she was unconditional helpful they help me with all my needs since florist, Dj, Cake Lines ,... Read More Great staff , I would definitely recommend this beautiful and amazing place in Coral Gables
---
Our Dream Wedding
Reviewed on

10/08/2015
Daniela V
La Jolla Ballroom made our dream wedding come true. Words are not enough to express how satisfied we are with the service that La Jolla team provided. Ma Belen and Rosario did a great job helping us throughout the planning and on the day of Monica and Sandra did an excellent job... Read More making sure our guests, our family and us had a great time. 100% satisfied with all the vendors La Jolla partners with: catering, A touch of class rentals, DJ & MC Services by DJ Duni, Alas Flowers, E&M Sweets. Great location, great service and great team!!
---