Home

La Jolla Ballroom
About this Vendor
A Gem in the heart of Coral Gables..
Plan your wedding or event at this beautiful landmark. La Jolla is a gem in the heart of Coral Gables. An eclectic array of elegance available for weddings, quinces, corporate & special events! With over 20 years of experience, we provide all inclusive services and off premise catering.
Amenities + Details
Amenities
Handicap Accessible

Liability Insurance
For more details about amenities, please message the Venue.
Bar + Drinks, Food + Catering, Planning
Contact Info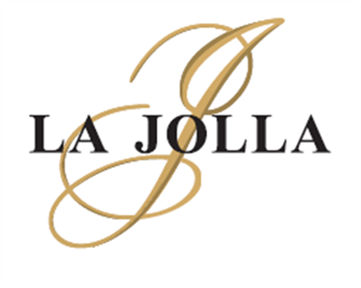 301 Alcazar Ave., Coral Gables, FL
Perfect!
Reviewed on

11/28/2013
Alejandra H
I loved everything about La Jolla, The venue, the people, the food. They make sure you don't worry about anything on your special day. Maria was so wonderful, even with a newborn she was just a text message away. Thank you all!
---
THE BEST!!!
Reviewed on

11/25/2013
Izabella C
Since the first time we had a connection. They where there for me when I called or send an email. Very helpful and I am very glad I picked la jolla. Couldn't have asked for a better place for my special day. On the day of the wedding I didn't have to worry about a thing. They had everything under control and the decoration was amazing. Best place I have ever been for a venue. The food was phenomenal. Great meat and people was serving two plates. Service very professional. Thank you la jolla staff for making the day a perfect one. Everybody was delightful and impressed of the wedding!!
---
THEY'RE THE BEST
Reviewed on

11/22/2013
Daniela A
Best Location Best Attention Everithig Was Amazing
---
Reviewed on

6/28/2015
Orledy S
I have nothing but great things to say about La Jolla Ballroom and their team of vendors! I got engaged in October 2013 and started looking for a venue immediately thereafter, I went to several places in Miami but when I saw La Jolla I fell in love with the ballroom and the package was very appealing for the price and what it included! My wedding took place April 19 2015 and was a dream come true. Rosario was amazing to work with from closing the deal all the way though planning the details for the big day! Towards the end I also worked with Karina, who was present at my wedding as the event coordinator. Karina is very detail oriented, she had everything at my reception exactly as I had asked her. I only had to drop off my decoration and items to be used at my reception and she placed everything exactly as requested and beautifully decorated the day of. She was extremely attentive the day of my wedding, always near bride and groom and asking if we needed a drink, or if we needed help. At the end of the night she collected all of my belongings into the same box where I delivered them and handed them to my mom. I didn't have to worry about anything. The rest of Team La Jolla was also amazing, the flowers were BEAUTIFUL!!!! The linen variety to chose from in the package were fabulous, the cake was not only beautifully made but delicious too; my guests kept complimenting on how good it tasted. The DJ went above and beyond for us!!! DJ Duni rocked and put everyone to dance at our wedding: I mean EVERYONE!!! We had a blast!!! The bartenders and food were also a plus. If you want a perfect wedding, book with LA JOLLA!!!! I am blessed to have found this place and forever grateful for making my dream wedding an unforgettable reality!!
---
Fantastic Ceremony and Reception
Reviewed on

5/19/2015
La Jolla ballroom was the perfect place to have my wedding. Maria and Karina were fantastic. From the beginning they told me -- don't worry, everything will be perfect for you - and it was. Every detail was just as we had imagined. My guests are still talking about how wonderful everything was - from the flowers to the food to the wonder ambience. It was truly a magical evening - a fairytale come true!
---
A wedding dream!!! Karen y Carlos
Reviewed on

2/16/2015
Karen D
La Jolla Ballroom transformed my dream into reality! That day was truly magical for us, we were stress-free and we were just enjoying our day! The exceptional staff made sure that we didn't need anything, they were so on point. Rosario and Maria Belen helped me so much through the planning. They made sure that I was pleased with every detail. They have such a nice venue, the food was delicious, DJ Duni was awesome, everybody had an awesome time. I couldn't be more pleased with La Jolla! They truly made everything perfect for us!! Thank you so much for everything!!!
---
My Daughter's Quinces
Reviewed on

2/10/2015
Excellent experience. The place is beautiful, the coordinator was amazing, the event was as planned. I had a vision and a dream and they made it true. The music coordinator, the florist, the servers, chef... Everything was perfect! The coordinator was amazing. She was skillful and knowledgable. Thank you La Jolla. Beautiful venue... Thank you!
---
Horrible Service! I regret having my wedding at this location!
Reviewed on

1/27/2015
Tatiana M
My experience with La Jolla was horrible! I began working with Maria Belen who is extremely nice at the end of July 2013 beginning of August 2013. We paid the initial deposit to not lose the date on Aug 21, 2013. Unfortunately, she went on maternity leave in the beginning of my wedding planning. I called to get information and no one was able to help me. I was given the date that Maria Belen would return and that was it (January 2014). To make matters worse I kept getting emails requesting payment when details had not been given to me as to when things would be done or how. Finally Maria Belen was back. Mind you at this point it's January and my wedding was in June (less than 5 months before my wedding date). When I would call either the phone rang and rang or Maria Belen was never available to talk at the time. Day of wedding I requested red flowers, instead I got pink (I wish I could post a picture on here for all to see), The DJ was horrendous to say the least, Had a hard time speaking English, transition of songs was horrible (he had a horn, yes a HORN), Coffee and Tea was not provided when I have it in writing that it should have been, Wine was not served with dinner when I have this in writing as well, I chose a white fish with mango sauce but at the reception it was served with none or very little, My sign in was placed in the back of the room where it could not be seen, I had made a sign for the gift table saying thanks and it was placed by the sign in table, Before the wedding was over... I could see the staff taking tables and items before the wedding was over. All in all…I would NOT recommend this place to anyone. A wedding should only happen once, don't risk it booking your wedding here.
---
All in One ...
Reviewed on

10/08/2014
Jorge R
La Jolla met all of my client's expectations and was the right venue where to hold her birthday celebration. From its elegant decor, easy accessibility, and great customer service it is a venue where you get "All in One". The convenience of their "Packages" allows for ideal party planning and execution without the hastle that is usually associated with such. They looked after the best interest of my client and were very accommodating in our requests. The day of the celebration everything ran smoothly. Food was of great quality and abundant. The staff was friendly and very efficient.
---
My Dreamed Wedding!
Reviewed on

10/08/2014
Thank You La Jolla for everything you did for us. My Wedding was on a Friday and I was worry about the starting time. La Jolla pleased me letting me start the event after 9:00pm so my guests can be there on time. They had no problem with the ending time. We had a buffet style dinner, everybody was happy with the portions! The DJ was also in charge of Bouquet Show and all the announcements!! My husband was happy with the bar service, we had an OPEN premium bar and an event Coordinator all night. Special Thanks to Rosario, Maria Belen, Vanessa and Karina. Thank you for all your help. After almost a year of planning, everything went just Great. My wedding was perfect! If you're looking for a personalized service, don't hesitate booking at La Jolla. Karen and Richard
---
Everything you'll ever need!
Reviewed on

10/08/2014
From the beginning this venue always caught my attention but I thought it would be way out of my budget… boy was I wrong! They are exactly what I was looking for offering almost everything you need for an event in their packages! The event coordinator was extremely helpful throughout the planning process. The unique feature of the event was that I was able to set my own floor plan! The day of the event each person was greeted with appetizers previously selected, were passed around as well as drinks before the reception began. The party was amazing and the atmosphere so clean and I felt the happiest I had ever felt! I want to THANK La Jolla Ballroom for all their love and support throughout this whole process! You made my day the most special day!
---
Our Fairytale Wedding
Reviewed on

10/08/2014
Lily M
Where to start? I had my wedding at La Jolla Ballroom August 23, 2014. From the first day I contacted La Jolla, everyone was amazing, polite, professional, and just happy to help with any detail. They made the process extremely easy. No matter how many times I called or emailed, everyone was helpful and patient. Maria Belen was my wedding coordinator, she was always very involved and made me feel like everything was under control. This venue was truly all inclusive. The packages that the vendors included were amazing, and an upgrade was not necessary. This was very convenient because they have amazing things for any budget. The day of the wedding, they took my groom and I upstairs where we had a chance to take it all in. They had a table prepared with the appetizers we had selected and the most delicious signature drink (which they include as well). Maria Belen helped with my dress and had a smile in her face throughout the entire night. All my guests told me about the incredible service, the delicious food and drinks, and how welcomed they felt by the entire staff. DJ Duni was amazing and kept the party going throughout the whole night, all the guests loved his energy. The bartender made special drinks that my guests loved. The flowers by Wendy were beautiful, the cake by Cynthia was delicious. We also had the entertainers on stilts. I had been to other venues before, and when I read the reviews for La Jolla, I was a little hesitant because I thought it was too good to be true! But La Jolla exceeded all of our expectations, there is not another venue that compares. This will be my venue of choice forever. Thank you so much for making our wedding so special, personalized, and unforgettable!!!
---
My Wedding at La Jolla Ballroom
Reviewed on

5/28/2014
My experience with La Jolla Ballroom was one to remember. My husband and I decided to have our wedding at the last minute, and I wanted a place where they would handle everything. This type of venue is not very common around my area, but I needed help with all of the details. I contacted La Jolla through the referral of this website and they immediately gave me an estimate and told me they could help with everything. I was expecting to spend a bit less since it was a small wedding, but it was definitely money well spent. The venue is beautiful and romantic. The staff was courteous, and assuring at all times. I met with the distributors for each section and was pleased with my choices. The final event was ideal, it was what I had envisioned. Both my husband and I are very pleased with La Jolla Ballroom and we have a few friends that have already asked about the venue. I give La Jolla the thumbs up and have definitely recommended them to have their weddings here.
---
Borrelli wedding
Reviewed on

4/25/2014
Krista N
Our wedding was the most magical day and it was because of the staff of La Jolla that made it all possible. Karina and her team were top of the line. Our guest complimented us so much on how great the service was that day and how amazing our wedding looked. It was everything I could've wished for and more. I would definitely recommend this vendor to anyone who is getting married. Thank you!! Love the Borrelli's
---
Alexis Isabelle Masquerade Ball
Reviewed on

3/26/2014
Awesome, beautiful, excellent..every single guest, my family, friends and coworkers no one had nothing bad or distasteful to say. The ballroom, flowers, linen all beautiful. Food excellent. Cake beautiful. Service good. Thank you to Rosario and Dilia. My daughter's 15 were amazing.
---
Mr & Mrs Gomes 2/21/14
Reviewed on

3/26/2014
Belkis O
Thank you to the whole staff for making our day so special
---
Great venue!
Reviewed on

3/19/2014
Marissa T
Everything came out great! Everyone was super helpful, especially Rosario :-)
---
Happy & Loved
Reviewed on

3/11/2014
TATIANA P
Great place, service, food I have no complaint about La Jolla, I would really recommend it, you will be less stress with all the ladies that help you there from the first day to the end. Thanks
---
Holiday Corp. Event AXA Assistance
Reviewed on

2/24/2014
MEILYN C
The team at La Jolla Ballroom is excellent, I had the great opportunity to work with them for my wedding date and my office holiday party. But the reason of this review is for the office event, which was the BEST ever done. if you have plan events for your co-works you know how hard is to make everybody happy, well I could you tell you that La Jolla Ballroom was a HIT and still is because for sure we are coming back. the event was amazing from the beginning to end, every single detail was taking care of, the process was easy to plan with the office and planners. I want to give a special thanks to Rosario, the girls at the office too, the Dj Duni, the chef, the whole entire team is amazing. Thank you for what you guys do, I appreciated your hard work. thank you, Miami Social/ AXA Assistances
---
Bride
Reviewed on

10/31/2013
Was an amazing experience. They are a very good team and always try to do what you really want to make your dreams come true.
---
Awesome Beach Wedding
Reviewed on

10/08/2013
La Jolla Staff took EXCELLENT care of all the details for a perfect beach wedding! I literally did not have to do anything at all. The ceremony site in front of the sea was celestial! We (the bride and groom) had an assigned person all night to make sure our glasses were full and we had something to eat throughout the cocktail hour (while having a photo session) and the reception. The wedding planner was very creative, suggested A LOT of great ideas to save money, plus she will not try to push for an upsale of stuff you won't need. Also, she was very helpful at all times, and communicated with the rest of the staff through earpiece radios, which kept the whole ceremony/party running smooth. The chef at La Jolla created exquisite hors d'oeuvres that our guests enjoyed to the last one. Every single penny invested will be worth for a lifetime of beautiful memories of a day to remember.
---
Just in one word "Perfection"
Reviewed on

10/04/2013
Monica B
Great venue, simple but elegant. The services was excellent, I must mention that Rosario and Maria Belen were outstanding from the first day, I was able to relax and enjoyed the process, and of course I was very happy with the results.
---
Simply Amazing!!! :D Thank you Rosario and Olga!!!
Reviewed on

10/04/2013
alejandro m
Words cannot express the amount of gratitude that my wife and I have towards this amazing venue. From start to finish the experience was well guided and they always had the best intentions for our big day. Special thanks to Rosario and Olga, without their help our vision would not have come true. My wife and I signed our contract before La Jolla transformed into the elegant venue it is today. We saw this venue when it did not have any of the marvelous wooden doors or the gorgeous chandeliers that mark this venue distinguishable from any other. Yea you can pay an arm and a leg at any other venue but you will not receive the same treatment or that warm family love that Rosario will provide. My wife is a hard person to please but, when I saw her smile and sign of approval the day of wedding especially after doing the venue walk through I knew we had ultimately made the right choice. My guests were astonished at how great they were treated and how no one guest went unattended. My wife and I always had our drink of choice and anything we needed Olga was at our right hand. Olga knew exactly our timeline of events and coordinated everything in a professional manner so that we did not have to worry about a single thing. Until this day I still get numerous amounts of compliments for my wedding. Rosario and Olga thank you from the bottom of my heart, you will have a special place in our lives. You made our wedding a dream come true especially with the surprise you had waiting for us. - Mr. & Mrs. Montealegre
---
Laura's 15th Birthday Party
Reviewed on

10/04/2013
Convenient location, elegant, fun and price conscious venue, La Jolla Ballroom is perfect for any event. From the first day that I walked into their offices, they addressed every concern and were very accommodating to our needs and requests. We chose them because of their promise to take care of every detail and they delivered that and more. The evening of the event was memorable. Every guest we have talked to was impressed with the food, the service, the DJ and the venue, most importantly our daughter had an evening she will not soon forget. Thank you for making it so easy for us to enjoy our daughter's party. The staff was superb, the place looked great. Thank you Delia for the most amazing centerpieces I have ever seen. La Jolla is a true gem!! Thank you, thank you, and thank you!!!!!
---
Memories that last!
Reviewed on

10/04/2013
Karina M
My wedding in this beautiful venue was traditional with a touch of classy but so modern! My husband, family, my friends and I are very happy with the outcome and had a wonderful experience! It is very true that they are very attentive and professional! The venue is very unique and makes you feel like you are in a dream world with the uplighting giving it the perfect touch! Thank you La Jolla for everything! It was a memorable day !
---
Send Message