Home

Laguna Grill and Rum Bar
About this Vendor
Our island setting...For your perfect day
Your dream ocean side wedding with the reception only a few steps away is waiting for you in Brigantine, New Jersey. We offer casual sophistication with oceanfront views, great food and a dedicated staff. Call 609-457-1086 for you would like more information.
Amenities + Details
Amenities
Handicap Accessible

On-Site Accommodations

Indoor

Reception Area
For more details about amenities, please message the Venue.
Waterfront, Beach, Restaurant
Contact Info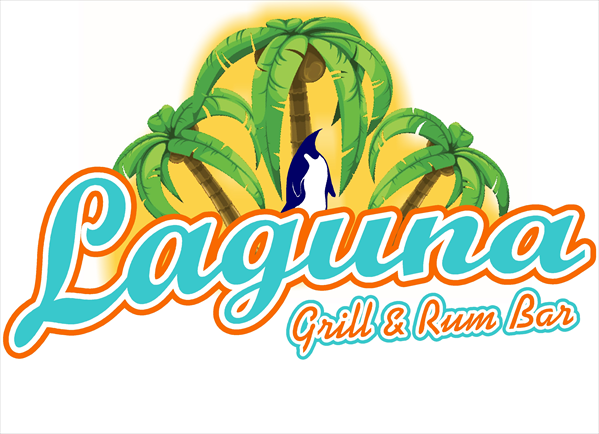 1400 Ocean Ave, Brigantine, NJ
Our Guests Commented - Best Wedding Ever!
Reviewed on

5/20/2015
The perfect place for the perfect beach wedding! The venue was just what we wanted - Key West North! Incredible pictures on the beach by the palm trees. Our guests commented on the attentiveness of the staff, especially Chris Bruno. She was on top of everything from the moment we booked it. The guests couldn't stop talking about the food - the best they've ever had at a wedding! Reception venue was just right - not too big, views of the ocean, dance floor in the middle, beautiful Rum Bar. We would highly recommend Laguna Grill and Rum Bar for any event, especially if you want your guests to have the time of their lives!
---
Perfect Beach Wedding
Reviewed on

6/06/2015
I had my wedding of about 75 guests at Laguna Grill this May. I had never been to Laguna Grill or even to Brigantine, I stumbled upon it by accident and am so thankful that I did! During the planning process, Christine was so helpful to me and my family. She is thorough and friendly and knows what she is doing. She is extremely organized and was also able to recommend other vendors to me (florist, cake, DJ, etc.). She was all about making my wedding my way. Having Christine on your "team" for your wedding is a good enough reason to have a wedding here, but beyond that the site is beautiful. I had my ceremony outside of the Grill right on the beach and then came inside for the reception. It was super easy and convenient for my guests! This beach is quiet and clean. It's not the rowdy "Jersey Shore scene" but is only 15 minutes from Atlantic City. One of my concerns was poor weather, Christine had that covered. She said if the weather was bad they would accommodate and move the ceremony inside the restaurant. Thankfully the weather was perfect, but it was so comforting to have a backup plan ready! There are several great locations for the ceremony, all within reasonable walking distance from the sidewalk which was great for the older guests at my wedding. There is a back deck that people who really don't want to walk in the sand can be on to watch the ceremony, and the Palm trees make for great pictures. As for the reception, Christine was again incredibly helpful in providing layouts of the room and setting it up how I wanted it, right down to the size of tables. The food was amazing!! I received so many compliments from my guests on the appetizers and the main course meal. Also, there is a hotel above the Laguna Grill which was very convenient for my guests and family. I would highly recommend this venue to anyone who wants the perfect Jersey beach wedding!!
---
A perfect fun wedding venue
Reviewed on

5/26/2015
Eliza C
I can't say enough about our experience at Laguna Grill. Our Wedding Day was perfect! It was exactly what we'd planned and hoped for and more. The location is beautiful - right on the water. We had our ceremony at our church, but came here for the reception. We worked with Christine, who did everything to make our day so special. She met with us multiple times in the months leading up to the day. She even accommodated our schedule the week-of, so we could drop our reception items off earlier than anticipated. Everything was set so up beautifully and perfectly. When we arrived, she personally made sure my husband and I had drinks (and appetizers). The staff even brought us a plate of the appetizers, so we were able to actually eat and sample everything. The food was delicious - our guests raved about it. The scallops wrapped in bacon were particularly amazing. The bar had just been renovated and looked amazing. We had even requested that the "big chair" be out on the beach in time for our early May wedding -it was out (and even turned so that it faced a better direction for pictures). We only had one snaffo on our wedding day, and because of Christine, it went smoothly. We had a problem with one of our booked vendors, but by the time we arrived, Christine had already found a replacement, so that my family and I didn't have to worry about it. (She handled the situation so well, so that I didn't even know until the next day that it had been a problem). We couldn't have asked for better service, help, or a better venue for our wedding! Thanks Christine and Laguna for making our day so special!
---
Reviewed on

7/23/2015
Amy B
My (now) husband and I found Laguna Grill after searching for a few months for our perfect beach wedding venue as far south as Virginia Beach and as far north as New Jersey's beaches. We had specific things we were looking for and Laguna was a perfect fit for us! Christine (or Chris) the wedding coordinator there was fantastic. She helped with vendor recommendations, budgeting, ideas and any other need/request we had during the months leading up to the wedding. She was patient, friendly and professional. We had our menu tasting with our mom's and my husband's grandma. Chris was accommodating and impressed us all with her demeanor, knowledge and willingness to go the extra mile. The food was fantastic both at the tasting and on our actual wedding! We hired Chris for extra rehearsal dinner/beach ceremony execution/vendor contact service she offers on the day of our wedding and didn't regret spending the extra money one bit. Chris helped setup the room with my husband, some bridesmaids, groomsmen and family the afternoon of the wedding. I was so amazed by how beautiful the whole setup looked. At the reception, she refilled our drinks, brought my husband and I plated dinners from the buffet, checked in with not only us, but also guests to ensure they were comfortable and enjoying themselves. Chris was organized, calm, efficient and truly in control of the whole event from start to finish. We even got compliments from friends of ours on how "with it" she was as a wedding coordinator and that she was the best they'd seen! Laguna, the venue itself was beautiful, spacious, comfortable and has amazing beachfront views. It was perfect for our beach ceremony and reception that was only steps away. Chris truly surpassed our expectations every step of the way and made for a beautiful, memorable and relaxing wedding day.
---
Bride & Groom (Wedding reception venue)
Reviewed on

6/16/2015
Laguna Grill and Rum Bar team were absolutely fantastic!! From the time we met Christine we knew we chose the perfect place to have our wedding reception. It went so smoothly and it's truly because of this incredible team. The venue is so romantic and ideal for a beach wedding/reception it was just PERFECT. Our guests had nothing but positive things to say and were blown away by how attentive and professional Christine and her staff were. We have had so many complements from our guests saying the food was over the top delicious and was the best they ever had at any wedding! Your wedding venue here will definitely have that extra little bit of "special" that everyone wants on their big day. WE HIGHLY RECOMMEND Laguna for any wedding reception venue!! Christine, you and your staff deserve a huge THANK YOU for making our day so memorable. We will be coming back for dinner soon. The food is amazing and your signature Rum Runners are always delicious. See you very soon. Many thanks again...Amy & Carmen DeChristopher... 20 year vow renewal ceremony & reception, 6/6/2015.
---
Laguna Grill and Rum Bar - Amazing!!!
Reviewed on

5/21/2015
My family and I are from Brigantine and go to Laguna Grill and Rum Bar frequently for dinner and fun nights out. I knew they would be great for our rehearsal dinner, but they actually blew me away!!! The set up was beautiful in a private room overlooking the beach. The tables were perfectly set and the buffet looked exquisite. They were very helpful throughout the night in keeping us on schedule, which I very much appreciated. But what I just can't stop thinking about is the exquisite food!!!! It was a meal to die for. We had crab cakes filled with crab (not just breading) and the steak tips just melted into your mouth. All of the sides were delicious and beautifully served. Finally, the "Shoobie Pie" was homemade and filled with the creamiest ice cream. If I could have, I would have had this meal for my actual wedding, and I would definitely recommend to anyone to have their rehearsal AND wedding there! Everything was perfect!
---
Awesome Wedding Venue
Reviewed on

11/18/2014
Morgan T
The venue was beautiful and the staff was great. Christine and Rip were very helpful during our entire wedding process. On the day of our wedding everything went perfectly. We couldn't have asked for a better place to celebrate. I would recommend Laguna to anyone looking for great service and a gorgeous view!!
---
A Dream Come True!
Reviewed on

11/18/2014
Ashley K
My experience at Laguna was truly a dream come true! Christine was magnificent to work with. She asked the right questions and took care of every detail making our day better than I could have imagined. From the moment we walked in seeing our family enjoying themselves to the minute we continued our party at the outdoor beachbar, everything was perfect. We went back the next day to watch the Eagles game and the bartenders remembered us and made our special weekend continue. If you are on the fence about Laguna, commit! You will not regret it!
---
Best Beach Wedding...Rain or Shine!
Reviewed on

10/13/2014
Kelly R
My (now) husband and I are both from the Atlantic City area though we have lived in NYC for over 10 years. When we got engaged we knew that we wanted to get married at home and make that a focal point of the wedding experience for our guests, especially the out-of-towners. We wanted a "low key" venue without all of the frills and formality of a sit down dinner and place settings. Most of all we wanted people to feel like they were at the Jersey Shore. We needed a coordinator who would really help us out since we don't currently live in the area. Our interactions with Chris were absolutely ACES. She completely "got" our vision of a large and fun cocktail party atmosphere and assured us that the space would be perfect for our 200+ guest list. Chris worked with us for over a year to create two plans, one focused on the beach bar outside and one rainy day layout so that we would feel very comfortable rain or shine. Ultimately we DID need to use a rainy day plan and Chris and her staff executed it beautifully. We still got married on the beach (on the stage) with our guests tented and the effect was perfect. Our guests RAVED about the food and not one person was left waiting for a drink. The staff was attentive and supportive not only of our guests but also of the people who helped to set up the space. We have come to really love Chris and Laguna Grill and cannot think of another place to get married on the Jersey Shore. We highly recommend the space...Rain or Shine!
---
Beach Wedding Fun
Reviewed on

10/10/2014
Jennifer M
I recently had my wedding at Laguna, September 27, 2014. My husband and I both wanted a beach wedding and Laguna was the perfect place for us. It fit our budget and the venue size was exactly what we needed. We had our ceremony right on the beach and our guests walked right onto the deck for cocktail hour after ceremony, it was very convenient. Our guests, never being to Brigantine, fell in love with the beach and the venue. We went with a buffet rather than a sit down dinner and for us it worked well with our guests. Everyone loved the buffet and raved about the food, apparently the steak was a huge hit (Unfortunately I didn't get a piece lol)! The staff at Laguna were all amazing, very friendly to us as well as all our guests. We were very happy on how the entire day went and we can honestly say the wedding turned out better than we even envisioned.
---
Laguna Grill & Rum Bar
Reviewed on

10/07/2014
What a great wedding!! everything ran smooth and was a success! Christine the was the best...she had everything under control and made sure all my needs were met! The Food was fantastic and plenty of it! Everyone is saying they had a great night! Very Happy!
---
wedding
Reviewed on

10/04/2014
The Laguna Bar and Grill provided us with "exceptional" service in every way. The food was excellent (many compliments from our guests) and the staff could not do enough!! Chris was fabulous to work with and guided us through every detail!! We have only positive things to say about The Laguna !!! It was absolutely perfect!!! I would highly recommend Laguna for our wedding!!!
---
Our Dream wedding come true
Reviewed on

10/02/2014
Laguna bar and grill made our dream wedding a reality!! If we had it to do all over again we wouldn't change a thing. Christine Bruno was an extremely gracious host during the event and made sure that everything was flawless down to every minor detail. The restaurant itself is the perfect atmosphere for a beach front wedding. We look forward to having many other events at Laguna bar and grill.
---
Our Wedding
Reviewed on

10/01/2014
Laguna did a great job and everything was perfect! Chris is a wonderful event planner and made sure everything was done and just right so we did not have to worry. Food is very good and lots of guests commented on the quality of the open bar. Highly recommend for your beach wedding!!
---
Mr and Mrs Younger
Reviewed on

9/22/2014
Chris at Laguna was awesome! The staff was so accommodating, They really made my husband and I feel so special on our wedding day. The way they set the reception up was so gorgeous, we left our flowers and centerpieces and they did the rest, the gift table, and the cake table were decorated so nicely and all of the tables were even nicer than I could imagine. The food was AMAZING! The head chef is very talented, and the surf and turf was so delicious. The ocean view from Laguna really made the place impressive and interesting. Thank you so much for an awesome reception Laguna!
---
Almost a hit
Reviewed on

9/03/2014
Dawn L
For our wedding, Chris was very helpful from the beginning. I loved the laid-back atmosphere and the food at the tasting was phenomenal. I would give five stars...except that the day before the wedding, Chris called me to say her daughter's wedding was switched to the day of our wedding and she couldn't make it. I was devastated, but she assured me she had someone who would make the day a dream come true. Unfortunately, they had never run an entire wedding and the banquet manager had recently left. The day of the wedding was beautiful, and the food was stellar, but of our two bartenders, one was brand new (our parents even had trouble getting a drink during cocktail hour). We were told appetizers would be saved for our bridal party since we would be taking pictures during cocktail hour, but they were only saved for two, not our bridal party and families. We stood outside for a long time waiting to be announced and no one came to give us direction or even water (even restaurant guests became confused at the bride and groom standing outside their wedding). Bridesmaids went in and stole waters off tables and were trying to find any help. After cocktail hour, the night went well and the food was great. Coffee was never made to serve with cake and if guests weren't seated they didn't receive cake. We did receive a small amount of the cost back, but not close to the hour we lost of the day. Overall, we loved our wedding day and you will too, but it was disappointing to lose my faith in someone I trusted.
---
Laguna Wedding
Reviewed on

8/29/2014
Kelly M
Our wedding at Laguna was perfect! I was a little nervous delegating the set up to someone else (I have a total type A personality,) but Chris exceeded my expectations. My cake, escort cards, favors, guest book, centerpieces, etc. were arranged better than I could've done. The service was fantastic. Chris and her husband Tony were very hospitable and put our nerves at ease. During our wedding, my husband and I received many compliments on the venue and the service. I would recommend Laguna without hesitation to anyone who wishes to have an elegant beach wedding.
---
We loved the Laguna for our Wedding!
Reviewed on

8/25/2014
The Laguna Staff was excellent in the planning and wedding day execution. The Venue is perfect for a daytime wedding. Our wedding was on the beach in front of the Laguna and then we had a cocktail hour and luncheon reception. The food was excellent and all of my guests raved about it all. Chris provided me with a list of vendors to contact for the chair rental, cake, photographer and Reverend. Guests were able to get rooms at the attached Legacy Vacation Resorts which was on-site. Great day!
---
Feels like a destination wedding just miles from home
Reviewed on

7/14/2014
Cynthia D
A more perfect day I could not have imagined for my daughters wedding. Her dream of a beautiful beach wedding came true thanks to Laguna grill. Event planner and owner Chris assisted us every step of the way, providing us with vendor suggestions, many which we used and were so grateful for the introductions. Because the Laguna is set on the beach, our guests were just a few steps away from that anxiously awaited cocktail hour. The Bride and Grooms request for a signature drink was displayed beautifully by the bartenders in an elegant bar area behind the reception space. The appetizers were easily passed thru our 110 guests and were a tasty introduction to what was to come. The reception area was just beautiful, all of my daughter's requests were just as she had imagined.... An elegant wedding reception, without a hint of pretense. The view of the beach and ocean speak for itself however the food, our guests spoke for and spoke they did raving about how delicious everything was. ...if you are considering a beautiful beach wedding, with a beautiful view of the ocean and awesome food and fun and service ..may I suggest Laguna grill and rum bar
---
An amazing time!
Reviewed on

5/16/2014
Kelly O
We had a wonderful brunch style wedding at Laguna Grill. We enjoyed every second of it and our guests raved about it. We had about 70 people and the dining room was comfortable and not crowded at all. That was including the buffet brunch set up that was also in the room. The banquet manager was very easy to communicate with via phone and email. I highly recommend this place to have a wedding reception.
---
Laguna BEACH wedding
Reviewed on

6/23/2013
Lauren S
It was an amazing day, even though it was a cloudy day on the beach it turned out great thanks to the Laguna staff! Everyone at Laguna made me and every one at my wedding feel comfortable. The scenery alone was amazing but then when we went inside the whole dining room has windows so you still have the feeling that you are dining on the beach :). The food was EXCELLENT and everyone at the wedding talked about how great it was. I couldn't be happier with my wedding experience at Laguna and I would definitely recommend a wedding there to anyone!!!
---
Beach Wedding
Reviewed on

6/16/2013
Rachel M
The BEST WEDDING EVER! All guests said so as well, scenery, food, atmosphere. Christine is the absolute best and Terri is great too! They made the whole event stress free and enjoyable!
---
Perfect Beach Wedding
Reviewed on

10/05/2012
sarah m
Laguna was the first and only place that we visited when deciding where to have our beach wedding. The second that we walked in the front door, we both knew that we had found the perfect location. The owner, Chris, was extremely helpful during the months of planning leading up to the day and didn't miss any details. On the day of our wedding, Diane, the event manager made sure that everything went perfectly and ensured that we were happy. The food was absolutely amazing during both the cocktail hour and the main entrees. It was the perfect setting to be able to be with our friends and family with the beach in the background. If you're looking to have a beach wedding at the Jersey shore, Laguna is the perfect location!
---
Perfect Day
Reviewed on

7/09/2012
Katie C
Laguna Grill recently had a change in ownership and the new owners/banquet manager were absolutely wonderful. They worked with me and made sure that everything I requested happened. It is a perfect setting for a wedding and I would recommend it to anyone!
---
The Perfect Beach Wedding
Reviewed on

6/25/2012
Kara T
My husband and I knew exactly what we wanted for our wedding- "barefoot in the sand" ceremony, casual convenience, and plenty of good food, drink, and music. The weather generously cooperated, and The Laguna Grill and Rum Bar delivered the rest. Because the restaurant is right on the beach and right next to a hotel, our guests were fortunate enough not to have to travel far between events for our entire wedding weekend. Also, the Laguna Grill serves breakfast, lunch, and dinner so our guests could eat a good meal at any time. Chris, the event manager, assisted us with every detail for the reception and double and triple checked that she was giving us exactly what we wanted. I had several family and friends tell me it was one of the best weddings they had ever attended. The stand-out features for this venue are the quality of the food, the friendliness of the servers, and the proximity to the ocean. My husband and I created a very relaxed event (no coat and tie, lanterns, starfish and candles in lieu of flowers) though I imagine Chris could match any style of event you wanted (Traditional, formal, themed, etc). If you are looking for an overall relaxed and enjoyable beach wedding experience, then I highly recommend the The Laguna Grill and Rum Bar.
---
Send Message