Home

Le Petite Jardin, Exquisite French Floral Design
About this Vendor
Elegant, Sophisticated Florals for Todays Bride!
Whether you crave the glamour of the 20's, the sleek drama of today's modern look or a classic garden style, Le Petite Jardin is here to exceed your expectations and take your wedding vision to the next level! Our clients receive individualized attention and service that is unmatched. We'll help you turn your floral ideas into a gorgeous wedding that neither you nor your guests will ever forget! Call now for your complimentary consultation and take the first step to making your wedding dreams a reality!
Details
Flower Crowns, Aisle Decorations, Centerpieces, Flower Girl Baskets, Pedestals, Vases, Chuppah, Wedding Arch, Wedding Decoration Delivery, Wedding Decoration Setup, Decorations + Accents, Bouquet Wraps, Bouquets, Boutonnieres, Corsages, Flower Delivery + Setup, Flower Arrangements
Contact Info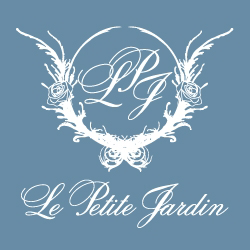 Reviewed on

5/31/2016
Samantha E
I am so grateful that we worked with Le Petite Jardin for our wedding. I worked with Sheila to pick out florals, and she gave life to my ideas, and knew EXACTLY what I was trying to describe to her, even though I wasn't sure I knew initially. In fact, she offered better options... Read More that what I had originally pictured! Sheila was a floral encyclopedia and her enthusiasm for her art was contagious. I live in San Diego, so Sheila did an initial phone consultation with me, and then after sending photos back and forth to each other, we finalized the look for my bridal bouquet, bridesmaids bouquets, corsages, boutonnieres, and alter decor. On the day of our wedding, I was blown away by the beautiful flowers, colors, and detail of each piece. Sheila was a joy to work with, and she helped make our day personalized, intimate, and beautiful.
---
Exquisite!
Reviewed on

6/23/2015
Kimberly C
Sheila Yates is absolutely fabulous. She was creative and designed wedding flowers beyond our dreams. She was so knowledgeable with the different flowers, what would last outside, look good together (give texture to arrangements and available in just the right shades). She was... Read More able to show us examples right there in her shop. Sheila even went the extra step and sent me pictures of the flowers she picked up a few days before our wedding day, which were absolutely stunning. Sheila hit our vision right on mark. I couldn't be happier. Words cannot express my thanks to her. Thanks to her our wedding was beautiful.
---
Le Petite Jardin is remarkable!!!
Reviewed on

10/31/2014
Jenna S
Le Petite Jardin did an incredible job on our wedding. I must have looked at hundreds of florists online before I found Le Petite. There was just something different about their work. They have a creativity and effortlessness to their designs that I hadn't seen anywhere... Read More else. Upon meeting Sheila, the owner, I knew she would make my dream come to life. She is so kind, fun and helpful. I had a vague idea of what I wanted but she really helped me shape the vision based on budget and color options. Sheila knows her flowers! She helped me cut costs and find the perfect flowers. I knew Sheila would do a great job but our wedding was unbelievably gorgeous. She went above and beyond! The wedding arch she designed was lush, fresh and absolutely stunning. She had left over flowers and decorated our cake without charging anything extra. Sheila even created an on-the-spot centerpiece because we had to add an extra table last minute. Not only did she create the incredible arch, Sheila repurposed it after the ceremony for the sweetheart table. We got so many compliments and I"m certain people thought we paid A LOT more for our florals. Our guests were fighting over who got to take home the centerpieces! So do yourself a favor and meet with Shiela!! She is sure to impress you and your guests.
---
Reviewed on

10/06/2016
Lauren H
As soon as we met with Sheila, we knew she was the perfect person for all of our wedding floral arrangements. She understood my vision from the very beginning, and she didn't disappoint. All of the arrangements were done beautifully. Whenever I had questions, she was there to... Read More answer them and give me suggestions with what would work within my budget. I can't say enough about Sheila, her professional, and her work.
---
Reviewed on

9/15/2016
Jessica K
SHEILA!!!! You truly outdid yourself! Sean and I can't thank you enough for providing the most stunning flowers for our big day! Everything from the bouquets to the centerpieces to the flower crowns was truly amazing! You truly worked with me and helped every step of the way... Read More (which is important for someone like me who knows nothing about flowers)! You are so sweet and thoughtful and just amazing at what you do! Thank you so much! I would highly highly recommend Sheila to any bride looking for breathtaking flowers!
---
Beyond my Expectations
Reviewed on

10/29/2015
Edith G
Sheila is the best in the business. I gave her my vision and she worked with me and completed it and created the most stunning arrangements. She did above and beyond and blew my expectations away. I have never seen a more beautiful bouquet. The centerpieces are so beautiful that... Read More I could not allow anyone to take them home and I kept them all. She is my florist for life and will not work with anyone but her. I don't have enough words to express how happy I am. In terms of the budget she stayed within my budget but truly gave me 10 times my money's worth.
---
Amazing florist
Reviewed on

10/26/2015
Kristen L
Sheila is absolutely amazing!! Not only is her shop in Newport adorable, but she is a very talented and creative florist who I would highly recommend! My daughter was looking for suggestions and ideas for the reception tables and bouquets. Sheila was very patient and listened... Read More to her vision and had so many great ideas, we knew she was the florist for us!! And she did not disappoint!! All of the wedding flowers were stunning and was exactly what my daughter envisioned. I would absolutely recommend Le Petite Jardin, and would use her again in a heartbeat!!
---
Reviewed on

8/18/2015
lisa R
Sheila provided gorgeous floral arrangements for my daughter's wedding. My young daughter was so comfortable planning and collaborating (key word) with Sheila in her darling shop in Newport Beach. She felt Sheila really listened to her and was so pleased with the results - she... Read More got exactly what she wanted! Sheila is very easy to work with, is very reliable and dependable, and is very creative. Her prices are very reasonable. She did the flowers for my niece's wedding as well, who was also very happy with the results and who recommended Le Petite Jardin to us. I do not hesitate to recommend Sheila and Le Petite Jardin!
---
Rustic Garden
Reviewed on

10/07/2014
I had a short engagement and was only weeks away from the wedding when I ordered flowers. Sheila was a lifesaver. She not only worked in the short time frame but she created bouquets that were absolutely beautiful. The flowers were exactly what I wanted and all within budget.... Read More Sheila was absolutely lovely to work with.
---
Surpassed my expectations!
Reviewed on

10/05/2014
Dina S
From the beginning, Sheila was/is amazing! At the time I reached out to Sheila, I'd not been impressed with other florists that I had contacted. Many wanted me to complete a multi-page questionnaire before meeting in person. Sheila however was warm and responsive via phone and... Read More email. No false pretenses. She accommodated my schedule to meet face to face. In her charming Le Petite Jardin, I explained to her that I really didn't know what I wanted, but I knew what I didn't want. As I shared my engagement story and wedding color scheme, Sheila listened intently and quickly gauged my style. Sheila demonstrated a unique adeptness and skill for designing arrangements that were perfect and exclusively for me. My wedding took place at the Balboa Bay Club. Sheila transformed the lawn setting into a sublimely and alluring sanctuary. Everyone loved the flower arrangements. My bouquet was especially lovely. I was truly amazed at Sheila's creativity and ability to design a true masterpiece.
---
Fantastic Wedding Florist!
Reviewed on

9/10/2014
Shanna F
So, so glad we hired Sheila for all our wedding floral arrangements. Sheila did an absolutely amazing job. Everything she designed looked fantastic and I could not have been more happy with how everything turned out. She made these amazing center-pieces for all the dinner... Read More tables that our wedding guests could not stop talking about. People were arguing over who got to take the center-pieces home at the end of the night, and even the caterers (who said they cater A LOT of weddings) stopped to ask us who had designed the centerpieces and said they had never seen center-pieces that beautiful or creative. She also decorated our cake and our chuppah, which both looked fantastic. She also made me a beautiful bouquet that was exactly what I was looking for. Everything looked absolutely fantastic. In fact, I think her work got more compliments than I did! Sheila's also great to work with. She has a great eye for detail and really works with you to make sure everything is coming together how you're picturing it, what flowers will work with the overall look you're going for, and just has a great vision overall. She captured exactly what I was after for the look of our wedding. I would absolutely recommend Le Petite Jardin for any event.
---
Creative, Budget Concious and Helpful Florist - Made my dreams come true
Reviewed on

8/19/2014
Shaina K
Sheila is AMAZING. She was there for any questions, to talk things out, meet with me in person or by email to make sure that my flowers for the wedding came out just as I wanted and within my budget. She was great about giving me real pricing on what I came in thinking I wanted... Read More and offering an alternative that was in my range, but gave just as nice if not better presentation. I gave her an assortment of birdcages, manzanita trees and bud vases for centerpieces and she really helped work out what would look nice and what was possible to make these items look great together on my tables. She also helped me change, in the right direction, my table number color to really pull in the whole look, one of my favorite parts of the wedding was finally seeing all the things we talked about, come together and boy did they! Besides the actually arrangements and being detailed enough to help me work out my vision, she was a complete pleasure to work with. She was open, friendly and available whenever I thought of something that I might want to try. She was definitely one of my favorite vendors through the process and would highly recommend her to anyone who is looking for a florist. She even made something that I didn't think I would be overly excited about, my bouquet, something that I loved so much, that I took it with me to my vacation and she really added an extra touch to make it special in the ribbon she matched to my dress and lace detailing that was also on my dress. Overall just a really impressive and positive experience.
---
Wildflower Wedding
Reviewed on

7/11/2013
Maya K
Planning a wedding from 2000 miles away could have been stressful, but every vendor was a joy to work with to make the day more beautiful than I had imagined. Sheila from Le Petite Jardin was helpful from the very first email and worked with me to create a gorgeous wildflower... Read More wedding well within my budget. I was expecting smaller floral arrangements based on the amount of funds I had available, but Sheila wowed me with elegant and personalized flowers for myself, the bridal party, the flower girl and our parents. Being from the open prairie land of the Dakotas I wanted our flowers to reflect the gentle and carefree flowers found in our fields and along our streams. Sheila did such a wonderful job transforming my floral dreams into blossoming reality! She also personally delivered the flowers to the bridal suite on time and with a wonderful personality. I kept my bouquet and the large green stem bloomed into pretty orange flowers weeks after I returned home. It felt like the flowers didn't want to cease their beauty. If I ever need floral arrangements in the Orange County area again I will definitely stop by Le Petite Jardin!
---
beautiful floral designs!
Reviewed on

5/20/2013
Shaina B
Sheila from Le Petit Jardin is an amazing floral designer. I went into her shop for a consultation having absolutely no idea what I wanted and she was very patient and helpful in suggesting things I might like. She allowed me to make changes several times without any problems... Read More and was very understanding about my uncertainties. We had a beach wedding so I wanted very simple decorations and our centerpieces were beautiful, as well as our bouquets. Sheila came in and set up everything early and delivered the bouquets and boutonnieres right to our suite--she made my wedding day completely stress free! I would recommend her to any bride, as she provided gorgeous flowers for a very reasonable price.
---
AMAZING!!!
Reviewed on

3/01/2013
Laura S
Sheila is true artist and undoubtably knows flowers!! From the minute we met her, we knew we were in good hands. She spent a great deal of time sitting with us ensuring that every last detail was the way we had imagined it. Leading up to the wedding, Sheila was in constant... Read More contact giving us updates and providing guidance on our arrangements. We had asked for many different arrangements ranging from flowers down the banister to elegant tall center pieces. She created a look that was better than we ever could have imagined! From the flower petals scattered on the tables to the elegant runner down the isle, the venue looked spectacular. The bouquets and boutonnieres were exquisite- exactly what we asked for and just like the picture we had given her. Everything about Le Petite Jardin is first class and we highly recommend Sheila's services for any special occasion. Thank you for making our special day that much more special!!!
---
Meet The Owner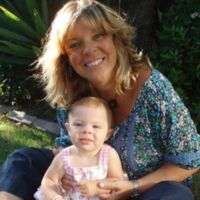 Sheila Yates
Having been a florist for over 15 years I've been fortunate to work with lovely ladies at the most exciting time of their lives, preparing to embark upon their future! I thoroughly enjoy working with brides to provide the most gorgeous flowers they have ever seen! I personally deliver the bridal bouquet because I want to see that joy & excitement as she realizes the day is off to a beautiful start! I'm always striving to create the most amazing florals and exceed the brides expectations! Here's to the future and everything that's waiting ahead!