Home

Limelight Photography
About this Vendor
STEP INTO THE LIMELIGHT
True to Limelight's code of luxury...every collection promises to deliver exceptional customer service, superior quality and a five-star experience that will exceed all expectations. Collections are designed to offer flexible options to accommodate your planned wedding photography investment.
Details
Bridal Portraits, Engagement, Trash The Dress
Online Proofing, Wedding Albums, Second Shooter Available
Contact Info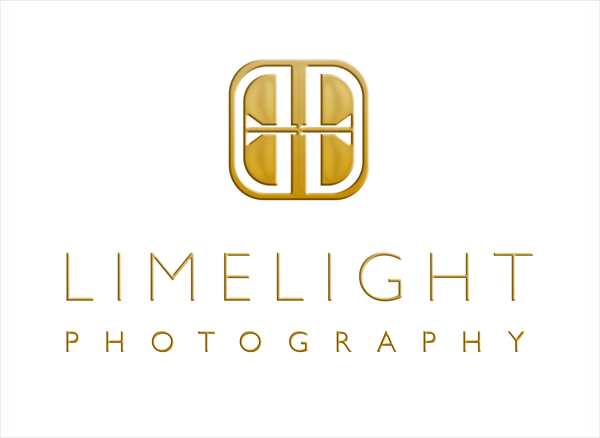 Tampa, FL
Florida + Worldwide
Priceless, Perfect Photographs
Reviewed on

3/22/2015
Kathryn W
I can't say enough good things about Limelight Photography. Michael sold me on their company within minutes of his opening sales pitch- it's a smaller group that takes enormous pride in their product. We booked with Jess, and she was willing to help me throughout my engagement. I went to her with questions from makeup to timing to hotel choices. She graciously answered all of my emails and had tons of great advice. Two weeks before my wedding, Jess let me know that her assistant had just recently begun working with her. Because they wanted me to be 100% satisfied with my photography, Rebecca (the lead photographer) joined us to help out for the big day! The whole group worked together flawlessly and made the entire day seem easy. They mingled gracefully with my friends and family- remembering everyone's names, playing with the ring bearer, and rolling with whatever surprises came our way. They dreamed up beautiful shots that gave us a wonderful variety of photographs to choose from. Plus, all these beautiful pictures were mine and on my computer within 3 weeks of my wedding. I would absolutely recommend them to anyone needing professional photography for any occasion.
---
perfect for a reason
Reviewed on

2/05/2015
Allison S
You can look and many photographers and companies around the Tampa Bay area and mostly you will find good places to choose from. If you want GREAT photos, the best experience, and quality that will last a lifetime then choose LIMELIGHT! I have been told by many brides that they regretted the photographer they had. There is a reason this company and photographers have perfect reviews. Because they ARE PERFECT! The entire experience was perfect from start to finish. Michael made me and my fiance feel so comfortable. He went over all the packages and worked with our budget. I never once felt pressured or felt that I wasn't able to get the perfect package for us. I found myself becoming more and more excited the more photos I saw my photographer do for weddings before mine along with Rebecca and Michael. Jess was absolutely stellar! We met her for our engagement photos and her creativity really showed through. Looking at all the photos she took I felt like any of our photos could be in an Ad campaign. The wedding was perfect. I never felt like I needed to do anything but just enjoy my wedding day. Looking at all the photos I couldn't believe the MOMENTS Jess captured. Moments I will always cherish and remember just from looking at a photo. We are having an album made along with parent albums because you want to be able to display this as art because that was she did! I couldn't recommend this company more. At least look at their website and meet with them. You will never regret stepping into the limelight :)
---
AWESOME photos!!!
Reviewed on

1/12/2015
Marianne H
Anne and her team (Stephanie and an intern) did a FABULOUS job covering our wedding. The pictures are absolutely AMAZING! Every time we look through them it is as if we are reliving the day and the emotions that we felt. They covered all the details from the beginning preparation stages to the sparkler exit ending. The shots they took were very unique and artistic while still capturing the emotion of the moments. The pictures were clear, sharp, and crisp (no shadows over faces, etc), and we loved how creative they were!! My mom used one of my childhood teddy bears as a prop during her speech at the reception and every time I look at the picture of this teddy bear sitting on the empty dance floor I think of the speech my mom gave. Very cute/original photo! While I never really noticed the photographers, a few of my guests commented later (in a good way) how productive my photographers were – constantly snapping pictures and never sitting around doing nothing. Using Limelight was one of the best decisions we made. We knew from the start that the photographer was the one vendor we cared the most about choosing, and we feel that we made the right decision using Limelight. The entire process from the initial consultation till the time we received our photos was very smooth and organized. Not to mention a very quick turnaround to receive our photos!! We did not have to stress about whether or not something would be done, as they were very on top of everything and even told us things we had not considered. The day of the wedding, we didn't worry about anything. Anne and her team showed up and went right to work capturing the day. Your wedding will only last a few hours, but the pictures you have for a lifetime. The angles and creativity they use when capturing the moments are so original and artistic that you can look through your photos and not feel like you are looking at the same type of photo over and over again. Very talented professionals!!! Highly recommend that you use them!!!! If we had it to do all over again, we would still choose Limelight!!!!
---
Reviewed on

7/27/2015
Amy P
We hired Limelight to do our July 11th wedding photos . We knew from the moment that we sat down with them that this was the photographers for us. The professionalism as well as the absolute beauty of their photos was second to none. We just received all of our photos from the wedding and they are SPECTACULAR!!!! Heather Kline and Erica Csatlos far exceeded our expectations. The photos are beautiful and capture the whole day perfectly. Limelight and their team of photographers are worth every penny. If we ever need photographers again in our future, we won't have to look any further then them. Thank you so much for the memories that you captured for us.
---
Reviewed on

7/25/2015
I can't say enough about Rebecca and Michael. They are not only incredible people but their work is more beautiful than I could have ever imagined. Every bride wants to look beautiful on her wedding day and wants the pictures to show this. Well my pictures exceeded all expectations. I want to share my pictures with the world. I recommend them to anyone and think you are making the wrong choice if you don't work with them :)
---
Perfection
Reviewed on

7/03/2015
Kirby C
The entire Limelight experience was perfect from start to finish. Our in person consultation, phone chats, emails, and BIG day went better than expected. Jess Orthober, our photographer, exceeded all of our expectations. Her talent, efforts, and passion made for such a joyous and carefree experience. Jess' vision captured everything I wanted for the day. We now have the most beautiful photos to enjoy for the rest of our lives, what a dream come true. Thank you, thank you to the entire team for making this one of the best parts of our wonderful wedding day.
---
Reviewed on

5/29/2015
Lindsay S
I don't think I know the words to describe how amazing it was to work with Limelight Photography as my wedding photographer. From the moment we stepped into their studio, I KNEW that they would have to be my photographers. Michael and Rebecca provided every bit of information that we needed to make our decision and anticipated every question that we had. We booked our wedding with Jess, and through the planning process, she was available to answer every question, assist with building the perfect day-of timeline, and to just generally assure that we would have every image that we wanted of our day. On the day of our wedding, Jess and her assistant moved so seamlessly through our guests that their presence was not noticeable, and yet they captured EVERY moment of our day. It was so important to us that the photographers not miss anything because we chose not to have a videographer, and we were NOT disappointed. We have over 1000 amazing images - portraits and candids - to remember our day. Jess was able to have our photos to us within just a few weeks of our wedding day. Once we had our images, our work with Limelight was not complete. Rebecca and Michael provided all the information we needed, again, to make a decision about the type of formal album that we wanted to order. It made ordering our album the obvious decision. We're now working with their designer, Sarah, on our album layout. The hardest part of the process was trying to choose just a sampling of all our photographs. Because of Limelight's AMAZING work, we have been fortunate enough to have been contacted by several blogs that would like to feature our photos. Hands down, working with Limelight has been a dream, and I recommend them to all brides looking for the best photographer for their day.
---
Limelight
Reviewed on

5/10/2015
Jessica H
The night pictures look great. They are very crisp and wonderful quality. Everyone is really sweet there and are very quick to communicate.
---
Exceptional Photography
Reviewed on

4/29/2015
Working with Sarah of Limelight has been an absolute dream. We couldn't be more pleased working with Sarah for both our engagement session at Fort Desoto Beach and for our wedding at the Don Cesar! Limelight is an exceptional team of photographers that is well worth the money. Thank you Sarah for perfectly capturing some of our most endearing moments of our lives. Limelight is certainly the best of the best in photography!
---
You will not regret Stepping into the Limelight!
Reviewed on

1/08/2015
Emily P
I worked with Jess and Ann for my Key West wedding. I'm from Tampa and have followed Limelight since before I even met my groom, so I was very familiar with their work. My groom and I are smidge camera shy and don't have many photos of ourselves so I wanted to make sure that we had beautiful photos to remember our wedding day. I had very high expectations going in and knew I wanted magazine quality photos. I knew I was in good hands with Jess, yet she managed to far exceed any expectations I could have ever imagined!! Seeing my photos for the first time brought tears to my eyes! She not only made me feel comfortable in front of the camera, but also made me feel like a movie star princess all in one. During our planning meeting, I sent her a Pinterest board and on my wedding day she had planned out all of those shots and even the ones I had later added. She is a super professional and managed to get everything I wanted and then some. She was so great at keeping ring bearer and flower girl smiling too! All of my married bridesmaids commented they wished they had had someone as amazing as Jess and Limelight for their weddings. Their photography is so incredible I also purchased an album because I know none of those online places can do their work justice. I can't wait to see my wedding album because I know that will be spectacular too! I truly enjoyed working with Jess, Ann and everyone at Limelight. I will be forever grateful to them every time I look at my wedding photos.
---
A Vendor you can Trust!
Reviewed on

12/29/2014
Andria D
Planning a destination wedding can challenging, you must be able to trust your vendors. Limelight ensures this through their experience, professionalism, and friendly service. Our two photographers Ann and Sarah managed to get all the pictures we wanted and somehow capturing those special moments. All the while making us feel comfortable like they were our old friends taking our pictures. I cannot express enough how happy we were with Limelight!
---
Amazing, Worth Every Penny!
Reviewed on

12/24/2014
Kelly L
I used Jess from Limelight Photography for my wedding and she was AMAZING! I just sent my sneak peek to all my friends and family and they were all blown away by how great the photos were. She was really flexible to get the pictures I really wanted but she also came up with a lot of great ideas on her own too. She was very friendly and worked well with my family and friends. Trying to get everyone organized for pictures in a tight timeline is stressful but she knows how to get it done. I also had my dog in our wedding and wanted a few pictures with her which requires some patience but Jess was happy to work with my pup and make all the silly noises you need to make to get a dog to look at the camera. Limelight was pricey but now after being a bride I can say that the whole day flys by so quickly there are so many little things and moments you miss and having a great photographer is the best investment. Being able to see photo's of friends and family enjoying themselves or all the little details you didn't get to see is so nice. I absolutely recommend Jess and limelight as a whole. They are wonderful!
---
Limelight is 5.5 out of 5 stars!!
Reviewed on

12/11/2014
Caryn R
My husband and I were married on 12.514 in Marco Island and had the most amazing experience with Limelight. The entire team there is so professional and courteous, not to mention extremely talented! My husband and I did a lot of research before selecting Limelight and there is just no one better than the team there! Our photographer Christy Curtis and assistant Stephanie were both fantastic to work with and made our day so special! I would highly recommend Limelight as they are the best of the best!
---
Worth Every Penny!
Reviewed on

11/26/2014
They are worth every penny!! Ann and Michael did our pictures and they are absolutely breathtaking! This is a wonderful company where you can get to know the photographers. We had a long day for pictures and they were very professional about it! We didn't even have really set plans where we wanted them to take our pictures gave them ideas and they went with it! It is 2 weeks after the wedding and I have seen some of the pictures and I cannot believe that there is not 1 pictures that I do not love!!!! This is one thing I was very excited about for the wedding. I was never pulled from my reception for pictures! These pictures are BEAUTIFUL!
---
Out of this world Amazing
Reviewed on

10/31/2014
JRay H
Rebecca from Limelight was our wedding photographer and there just isn't enough room in this box to explain how amazing she was. From the planning process to getting our wedding pictures back, working with her was a dream. She was wonderful to communicate with, always very responsive and was great at taking the requests I had for the overall look of my pictures. Halfway through our pictures on my wedding day my fiancé and I both said to each other how Grateful we were that we had hired them. Without even seeing the pictures we Knew they were going to be amazing. We had a very large wedding party (a wonderful but Very rambunctious group) and Rebecca and Michael were amazing at getting everyone organized and exactly where there needed to be. They were totally prepared with shot lists and names so we were able to fly through our pictures. After getting our pictures back, we are even more blown away. Every single one of them looks like it is straight out of a magazine. We have about 1000 pictures and we might frame every one of them for our house because you just can't find a bad one. I will also say how impressed I am with the turnaround time. Most of my friends who have been married recently say it took about 6 weeks to get their pictures back. We had our pictures in 2 1/2 weeks which is just unheard of. On top of all of that, Rebecca spends the time to submit the photos to different publications for possible publishing. Most of my bride friends say they spent hours and hours putting together submissions trying to get into magazines. 3 weeks after my wedding, Rebecca's submissions have already been accepted by 2 publications. Limelight was without question the best money we spent on our wedding. We literally relive every moment of that day when we look at our pictures. You will not find anyone better then them!
---
5 stars for everything!
Reviewed on

9/28/2014
My husband and I were extremely pleased with Limelight Photography and our amazing photographer, Jess Orthober!! During the hectic times of planning our wedding, the people at Limelight were always on top of things and kept us on schedule, which we greatly appreciated! Jess was the most pleasant, patient, and cheerful wedding photographer that I've ever encountered. I've been to a ton of weddings; wedding photographers can be difficult and, at best, grumpy: always rushing guests and family members around, always barking out commands. However, not Jess, she was absolutely wonderful from start to finish! Everyone loved her! She captured modern, crisp, and clean images, adding her own creative touches throughout. The pictures are a thousand times better than I could have ever imagined! Your wedding will happen SO quickly, you will hardly have time to take in anything! Do yourself a favor and invest in a good photographer. The wedding will only be a few hours but the photographs will last a lifetime. We could not be more satisfied with Jess and Limelight Photography!
---
Loved working with this company!!
Reviewed on

8/28/2014
Amy L
My husband and I are so happy that we chose Limelight to be our photographer for our wedding. Our investment was worth every penny. We worked with our photographer Ann for our engagement photos so it made the transition into our wedding day that much easier. The organization and attention to detail made all of our pictures turn out amazing! The quality of the pictures that Limelight produces are truly amazing! I cannot wait to share our photos and to get our photo album made. Ann and her crew were wonderful and easy to work with and Michael and Rebecca were great in helping us stay connected and organized all during the planning process. I love working with a company that puts God first and you can truly tell that He has guided and blessed their business! So happy to have worked with them for our wedding day and would highly recommend them to any couple planning their wedding!!
---
key west Bride- LOVED Limelight!
Reviewed on

8/25/2014
Limelight is hands down the BEST! We got married in Key West, FL but we live in NYC and had to find a photographer online. We used Michael and Rebecca and they are beyond amazing! The second I spoke to Michael on the phone he made me feel at ease and it was like he read my mind with everything that mattered to me. He spent 2 hours on the phone with me explaining all the details of the package and gave me a potential minute by minute timeline of the day. Most of all he made me feel like he cared more about me than anything else. Rebecca was extremely thorough and spent multiple phone sessions with me 1 month before my wedding going over each and every single photo I wanted and the photography timeline she put together. The best part is that you know going into your wedding day that they will do everything you want and you just have to sit back, relax and enjoy your special day. They are attentive, detail oriented, organized, efficient and most of all loving! They told us where to go, how to pose, and what to do. They gave us direction and had a game plan for the entire day. They made it easy to take pictures on such a long, hot and sweaty day in the Key West heat. They were fun and upbeat and did everything to capture the style of pictures we wanted. They grabbed me when they saw an opportunity for a photo I had previously asked for, and they made it quick and seamless so we did not miss any part of the party. We had our photos less than 3 weeks after our wedding and they are ABSOLUTELY outstanding photos. Their quality is top notch and people are astounded at the beauty and quality of my photos. I was able to download all my photos easily and save them onto my computer so I can easily share them and order prints from where I want. Their blog will show you the quality of their work and their ability to create gorgeous images for whatever style you want. I literally want to print every single photo they are so perfect. They have a passion for photography and it shows!
---
A fabulous team of photographers
Reviewed on

8/12/2014
Jackie K
From the beginning, Limelight Photography was nice and caring about our wedding. They wanted to know all the details and work with our budget. We were assigned to Jess and Erica as our photographers for our special day. Jess contacted us throughout the months leading towards our wedding and made me feel comfortable that we made a good choice. When it was our wedding day, the three girls were so nice and motivating. Jess directed all of us with ease and said, "Shimmy!" a lot. Which made me laugh! When we got our photos, they were absolutely amazing. We have friends that say that they wished Limelight was in Illinois. Most of our friends said that they definitely put us in the limelight and that we have the best pictures of all. Thanks Limelight, Jess, and Erica for capturing our wonderful day! We truly appreciate it.
---
The best of the best!
Reviewed on

6/30/2014
Michelle G
What can I say, Limelight is the best of the best, and you will not find a more elite photography team than Michael and Rebecca Zoumberos. Not only are they professional in every way but they also are beyond personable and fit right in with your wedding party and guests. They are the one vendor that our family and friends are still raving about. They are very organized and know how to handle large (rowdy) wedding parties to ensure they capture every shot. They will capture every detail you've dreamed of and even those that you missed. Our pictures came out absolutely stunning and we couldn't have asked for anything more. If you are looking for timeless photos capturing every detail of your dream wedding, look no further, you've found it in Limelight Photography.
---
Absolutely Amazing!
Reviewed on

6/10/2014
Lauren M
I am from Indianapolis, Indiana but we decided to get married in Sarasota, Florida on May 9, 2014. Weddings are hard enough to plan but to plan a wedding 1000 miles from home is even harder. Jess Orthober was my photographer and she made the planning process SO MUCH EASIER! She went above and beyond and was even willing to help me iron out the details of the limo picking up the wedding party and the guests and still getting to the venue on time! More importantly, on the day of the wedding she made me feel so relaxed and at ease. She was fun, full of energy, creative, talented and yet professional at the same time! When I got my photos I was SHOCKED at how AMAZING they were. Another thing that I loved about Limelight is that Jess had 2 associates with her to help photograph every moment. Pictures were taken from every angle and nothing was missed! Absolutely amazing!
---
Quality and value are at the forefront at Limelight Photography!
Reviewed on

5/22/2014
Maria S
Wedding photos are a priority that can only truly be appreciated in hindsight; there are no second chances. If you feel that capturing your memories in an exquisitely poetic and dramatic way is essential; there is no other choice.
---
STUNNING, artistic, and HIGH QUALITY wedding photography
Reviewed on

5/17/2014
Tiffany B
One of my friends recommended Limelight to me for my wedding day after she had an amazing experience with them. I could not have been more pleased with the QUALITY of work that they do and how EFFICIENTLY they do it. They are extremely quick to respond and on the day of the wedding they made sure to get every picture I wanted. I specifically worked with the photographer Sarah – she is amazingly talented and has a serious artistic eye. Her photos (and Limelight's in general) are more than just wedding photos – they are pieces of art and I am so thrilled that my wedding photos came out as STUNNING as they are. I would HIGHLY RECOMMEND Limelight and more specifically Sarah for your photography needs.
---
Amazing photographers!
Reviewed on

5/03/2014
Tara P
From the start, we knew beautiful photographs were at the top of our list because we wanted to be able to relive our wedding day over and over again. We cannot say enough about how fantastic our experience was with Limelight. Rebecca and Michael were so fun to work with! While I cannot put a price on our wonderful experience and photographs, they were more than willing to work with our budget. I especially want to thank Rebecca for locating our limo when we were running super late for the ceremony. Even amidst all the crazy chaos, Rebecca was calm and proactive! A much needed combination for any bride ☺ Throughout the entire process, Michael and Rebecca were courteous, professional, and organized. There is something to be said about a husband and wife team who work together so effortlessly to capture the essence of love and two families joining together. We received our photographs in less than three weeks. They are absolutely stunning and transport us back to the magic of our wedding day! We will cherish them forever. Thank you Rebecca, Michael and Limelight Photography!
---
Our Amazing Photographers Rebecca & Michael! We Love Them!
Reviewed on

3/25/2014
Emilia Z
Rebecca and Michael are just phenomenal! Everyone needs to Step Into The Limelight! They are such an amazing team and we love everything about them! We were so blessed and ecstatic to have them as our photographers for our wedding on 1.4.14 at the Ritz-Carlton in Sarasota, FL. They did an amazing job of capturing everything and they were incredibly professional throughout the whole wedding! We love them so much and highly recommend them to anyone else looking for photographers. They are funny, loving, helpful, professional, caring, precise, and just top of the line incredible! We plan to stay in touch with them throughout the rest of our lives! We cannot thank them enough for all they have done for us. WE LOVE YOU GUYS SO MUCH!!! YOU TWO ARE THE BEST!!! WE ARE FOREVER THANKFUL TO YOU BOTH FOR CAPTURE OUR WEDDING SO BEAUTIFULLY!!! Love always, Emilia & Christian
---
Meet The Owner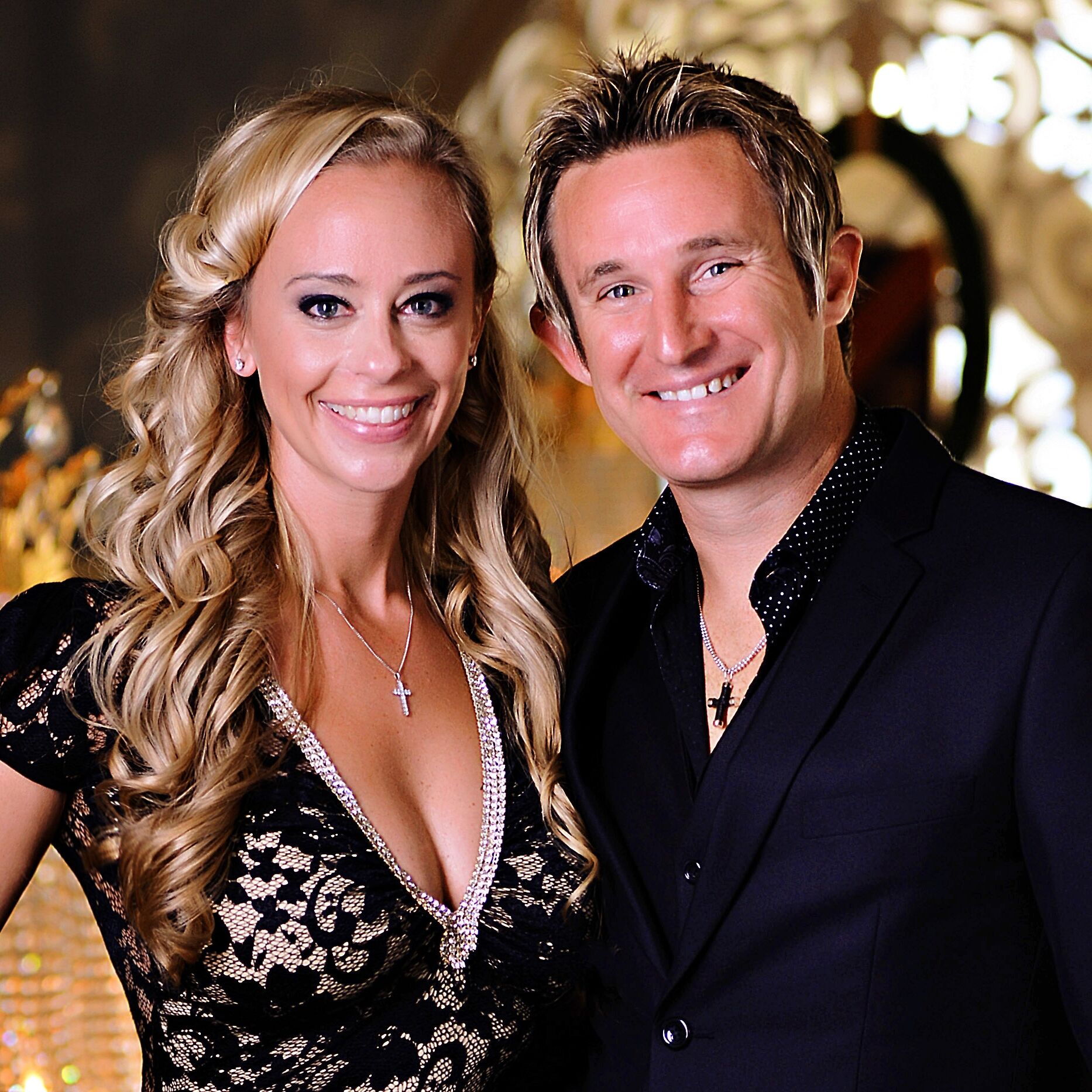 Michael and Rebecca Zoumberos
Michael and Rebecca Zoumberos are the husband and wife owners of the acclaimed photography studio Limelight Photography. With a B.S. in Advertising from the University of Florida and a M.F.A. in Graphic Design from Academy of Art University in San Francisco, Rebecca's creative roots run deep. Michael applies his former experience training world-class athletes by channeling his positive energy and determination among the Limelight team members. This dynamic duo's passion for weddings and enthusiasm are contagious. They lead a team of photographers with amazing eye for design and creativity.
Send Message