Home

Lisa Eddy Skincare
About this Vendor
Helping you look your best naturally is our job!
Congratulations on your engagement. We love working with brides & grooms to help you become the best version of you. Specializing in NATURAL SKIN CARE, TOP NOTCH FACIALS, NATURAL BOTANICAL SPRAY TANNING, INFRA SLIM BODY DETOX, FAT LOSS, and AGE REVERSAL. We have the tools to help you look and feel your best for your big day, and find you to be as motivated as ever be to do what it takes on your end, which is a recipe for fantastic results! Call us today to make your appointment now.
Details
Facials, Spas, Spray Tan, Tanning, Beauty
Contact Info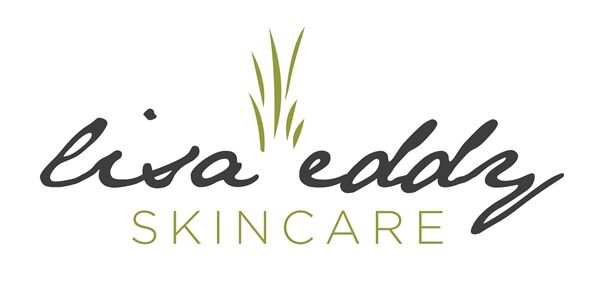 Reviewed on

5/20/2016
I found Lisa only 6 weeks before my wedding, but she was able to help me make noticeable changes to my skin! I've always suffered with very "sensitive" dry skin and Lisa was able to help me find products that are truly natural and effective. We did 5 or so treatments before my... Read More big day and both my mom and sister commented that they'd never seen my skin look more radiant! In addition, I've had horrible rashes for 5 years in various places on my body. Lisa has helped me calm them with internal products and the rashes have reduced by 90%. In fact, my back was completely clear of rashes for my wedding which I thought was going to be impossible. I've been to countless dermatologists, practitioners, and physicians about this condition to no avail. I am forever grateful! I'm now a lifelong client! I trust Lisa with my skincare, makeup, and would try anything else she suggests because I know she does the research. She approaches her clients with a holistic approach and I completely trust the products she suggests because I know they will be gentle yet effective. Thank so much, Lisa!
---
Reviewed on

11/14/2017
Kate G
I have been seeing Lisa regularly for close to 4 years now and she has totally changed my skin. In the months leading up to my wedding, she came up with a thoughtful plan around ensuring my skin was clear and bright on my wedding day. Everything she does is purposeful and... Read More effective and she's simply a joy to be around and work with. My skin was totally clear on my wedding day despite some major stressors in the week leading up to it! Additionally, Lisa is THE BEST at spray tans. She uses an organic process that creates a natural color and she's so careful and skilled at applications. I had one for both my bachelorette party in Palm Springs and my wedding and they were both totally flawless. I got so many compliments (including from my mother in law who said it looked like my legs were airbrushed!). I love love love Lisa and think the world of her. She's fantastic and would be a huge asset to any bride who wants to look her best on her wedding day!
---
Reviewed on

5/19/2016
Susan L
Lisa is amazing!! I am sure you'll read a ton of reviews on vendors but Lisa really made a difference for my wedding. I started to see Lisa about 10 months before my wedding date. I didn't have a skincare regimen that was working for my face and I had no idea what to do. I would... Read More read things online about great products or a routine but I was never sure it worked for me. I came in telling Lisa I was prepping for my wedding and I needed to get my act together. Plus, with each year of aging I could see my skin change. In my first session with Lisa, she didn't need me to tell her much of what I was doing because the story was written all over my face. Literally, all over my face. She examined my skin closely and knew I had been using the wrong products, my skin color was changing, my skin type was changing, and overall aging was taking over my skin and I needed some guidance. We planned on monthly treatments around my busy travel schedule and within a few months, I had friends noticing a change in my skin. I looked more refreshed and younger. As some would say, my skin looked healthy. I listened to Lisa on the products I should use. I let her decide what I needed at each treatment. Some sessions I needed more help with hydrating my skin because I had been traveling or she helped me prep for travel trips. She knows and understands skin. The hour sessions with her let me relax, almost like a meditation session. Calmness and breathing and relaxing. By the time my wedding rolled around (on the beach in Belize), my skin was in the best shape it has ever been in. My skin had a natural glow. My photos and video came out wonderfully with a natural color. I didn't even use foundation or powder on my face. I had simple color on my eyes and a little on my cheeks but that is all I needed. My face had nothing to hide. I didn't need to cover up any blemishes or discoloration or weird darkness from the sun. My face had been nurtured and treated well so it didn't need help with masking its natural beauty. I have been to other beauty salons or aestheticians in the past but I never felt comfortable. When I go to someone who is more experienced in their field, I look to that person for guidance and advice. With other places, I had to tell them what I needed but I didn't know what I needed. Lisa helps you determine what you need and what is best for your skin. Not all skin is made the same and should not be treated the same. I trust Lisa with my skin and products best for me. You can see she is living proof of what she practices. The first thing I noticed on Lisa was the beauty of her skin. It is what I want to achieve. I trust my skin in her hands. That is what you want when you prep for your wedding. Even after my wedding I took a break but I have gone back because I know my skin is changing again and I want to maintain its healthiness. Lisa can help because she doesn't give you the same routine each time. Trust Lisa to help you with your skin care.
---
Reviewed on

1/28/2018
Sarah T
Lisa is amazing! I am the palest of pale and wanted a hint of color on my skin for my wedding in September. She gave me the gorgeous glow I was looking for without a hint of orange anywhere. She is a doll and makes the process quick and easy. I also love that all of the products... Read More she uses are non-toxic. I would recommend Lisa and her team to any bride. She will give you a healthy, natural tan so you can look your best. I have been back to see her since the wedding as well.
---
Reviewed on

12/10/2017
Aida V
Lisa is amazing! I've had many facials over the years only to look good for a few days before going back to my usual routine, and my usual problems. Never really understanding what to use and when, my skin was good for the most part but definitely could use some improvement. I... Read More found Lisa a few months before my wedding and was thrilled! Lisa looks at the big picture of your skincare, routine and life and produces a plan for you - and as a bride last spring it was exactly what I needed! By taking the time to really educate you on the best things for your skin, I left my first treatment determined and motivated to continue my new regimen to prepare me for my big day. I had several treatments before my big day and my skin never looked so glowy! And despite the great skin that you walk out with, the experience is relaxing and calming - what bride doesn't need that? So glad I found Lisa and plan on continuing treatments with her well into the future.
---
Reviewed on

1/25/2017
Devon L
Lisa has saved me so many times when it comes to my skincare. 4 years ago I went in with rough patches on my cheeks and chin was was convinced there was nothing I could do about it. I had gone to other aestheticians before and nothing had worked. After ONE session with Lisa, the... Read More rough patches were gone and they have never come back! So, when it came time to get ready for our big day, I knew there was only one person I would confide in. I've been to other amazing aestheticians, but my skin has never been as happy as it is when I work with Lisa and her clean, curated product list. If you're looking for glowing, moisturized, clean skin for your wedding day, Lisa is your gal. Thank you so much, Lisa!
---
Reviewed on

5/23/2016
Genie M
Lisa is truly amazing at what she does! I made my first appointment with her to get glowing and beautiful a few months before my October 2012 wedding and the results were outstanding. Each treatment with her brings about instant and visible change in my skin. Her product lines... Read More are pure, with no nonsense ingredients, and very results oriented. Lisa has a great energy about her and she is full of useful tips and tricks. I have been continuing to see Lisa for all my skincare needs since I said I do in 2012!
---
Reviewed on

5/22/2016
I absolutely love Lisa! She's professional, genuinely cares about your skin and educates you on the hows and whys to keep your skin healthy. I went to Lisa 3 months prior to my wedding and she's done 3 treatments, each treatment was different and each made significant... Read More noticeable improvements. Trust her in whatever she recommends for your skin, I never went in knowing what treatment I thought I needed. Lisa will consult, look deep, and work her magic. One hour later, you'll think...damn I wish I could keep her at home with me every day until my wedding day. Prior to her facials, my skin was dry, dull and clogged (very sensitive skin). After all her treatments, my skin was glowing, smooth as a baby, and on the big day, the makeup glided on flawlessly. I highly recommend Lisa for any future bride to be, destress and trust Lisa. She only uses natural high quality products and is an expert in her field.
---
Meet The Owner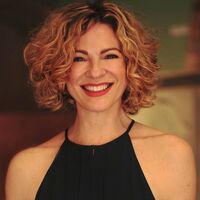 Lisa Eddy
With 20 years of experience as a skin care expert, massage therapist, Reiki practitioner, breath work coach and more, Lisa is seasoned in the world of beauty and healing arts. She is skilled with all skin conditions and issues while her focus is on maintaining youth and beauty at any age. Her advanced esthetic skills, combined with her intuition and several other healing modalities, creates a completely unique and individual experience. Being an educator at heart, she provides lifestyle coaching packed with practical, easy to incorporate tips and tools to make the regimen work for you!